August is still the high season in France, and holiday/vacation time for its people. Expect huge crowds and long lines in major cities and attractions.
However, this is also a great opportunity to explore the rest of this beautiful country.
---
New to Airbnb? Get $64 off for your next trip if you use our link here. 
---
Discover more towns and villages. See one-of-a-kind destinations or do something different.
France in August shouldn't just be about fun in the sun but getting to know more of it as well.
Here's a handy guide to help you plan your trip – from weather to destinations to useful travel hacks.
France in August: Weather, Things to See and Travel Tips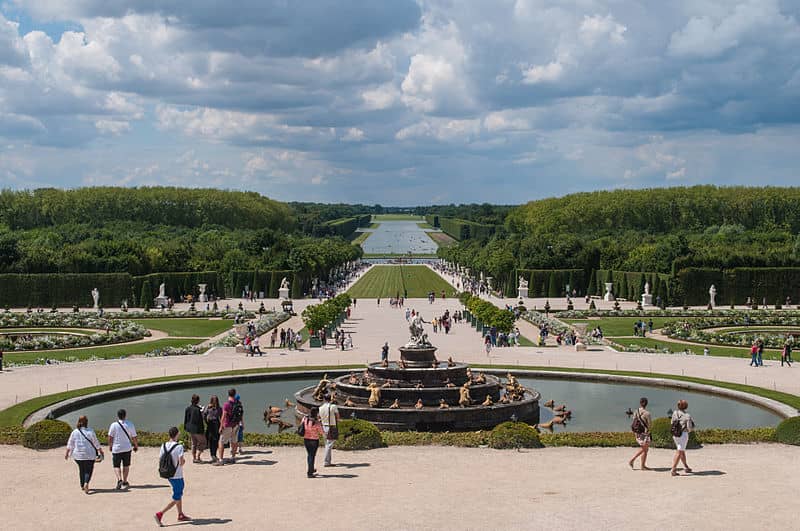 What is the weather like in France in August?
Temperature in France in August
During August, the average temperature in France is between 17 °C to 28 °C, across most regions.
Rain in France in August
Even in the summer month of August, expect some rain in France that's about 40mm over a period of 5 days.
Wind in France in August
In August, the average wind speed in France is 7.9 miles per hour to 8.6 miles per hour.
What to pack in France in August
These are the things that are non-negotiables when packing for a trip to any destination.
Keep things organized by putting each type in color-coded luggage organizers. Putting them in these separate, lightweight packing cubes or pouches make it easier for you to find or keep them in place.

Toiletry Kit – Bring only those that you won't most likely find in drugstores or malls in France. If your skin is adaptable and not too sensitive, bring products that have multipurpose such as moisturizing facial wash, or shampoo and conditioner bars.
Otherwise, travel toiletry kit essentials include deodorant, makeup, toothpaste, toothbrush, travel size shampoo, conditioner, body soap, razor/grooming kit, and towel.
Gadgets – Apart from the usual cellphone, camera, tablet, and laptop, bring items that will ensure these will work properly in France. A must is a small power bank to make sure you can recharge your devices even on the road. You can get it here.
USB cables and a universal adapter are also a must as you don't know if your devices will have the correct type of plugs. You can get it here.
Other Important items – A first aid/emergency kit is a must and should contain the following: pain and fever medication, antidiarrheal medication, softening and soothing lozenges, anti-mosquito cream/gel, and medicines for carsickness or seasickness.
Water in France is generally potable so instead of buying bottled water, you can bring your own bottle instead and just refill it. This reusable water bottle is also collapsible one so you can put it in your bag easily.
There's always a chance of rain in France so a foldable umbrella or lightweight raincoat is a must.
Bags and Luggage – A travel backpack should accommodate all your essentials plus the clothes that are good for about ten to fifteen days of travel. While in France, you also need a day bag that you can use when visiting attractions or going on day trips.

Even in Summer, France still gets some rainy days so be sure to pack some rain gear.
For the rest of the summer, it's best to bring comfortable clothes in light colors. Summer may not be scorching hot, as temperature averages from 70°F to 80°F (21°C to 27°C) but it's advisable to be prepared by packing the right gear and clothing items.
Don't forget to bring sunscreen that should be non-sticky and lightweight, as well as definitely waterproof in case you plan to swim. Summer is the perfect time for beach walks or nature trips, as well as exploring city centers.
Pack comfortable shoes that can be easily paired with most types and colors of clothes, like these sandals and sneakers.
Summer nights can get cold so bring large shawls to warm up.
Check out this packing list for all seasons.
Things To Do In France In August
1. Visit the Lavender Fields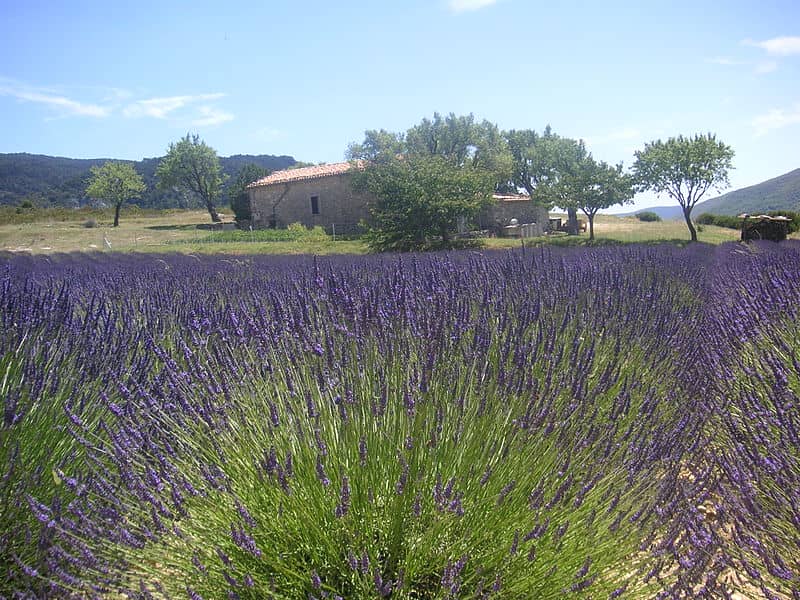 Spend one fine summer day in Provence and visit the lavender fields. This is a unique thing to do in France in August when everybody is headed to the beach.
Stroll through the colorful lavender fields, seemingly endless under the bright summer sky.
Take photos of this dreamlike adventure, and enjoy the surrounding areas.
Visit sunflower fields as well, check out the goods in a farmers market, or stroll through the medieval village of Moustiers Sainte Marie.
And as a L'Occitaine products fan, I also recommend going to The Occitane factory museum.
Pay a visit and learn more about essential oils and natural beauty products, including those made from lavender.
---
Check out these best lavender fields in France. 
---
2. Cruise to the Villefranche Bay in Nice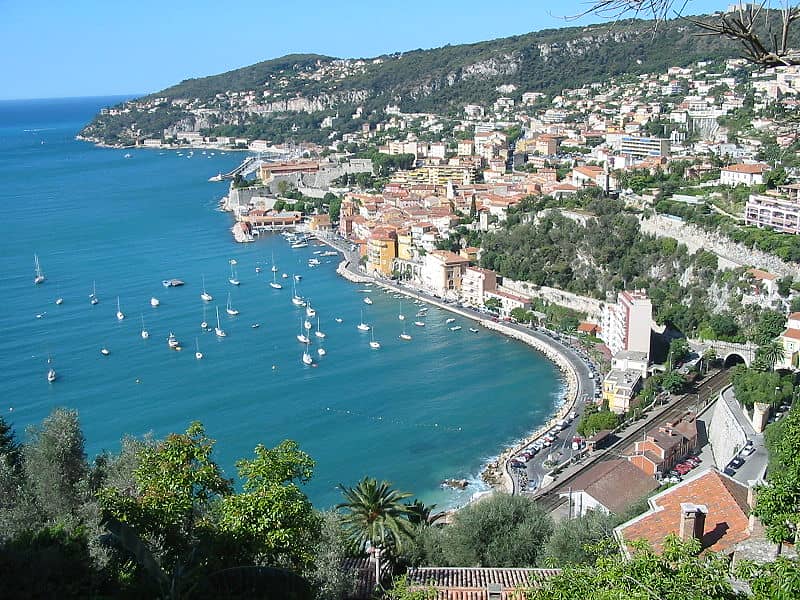 An interesting place to visit in France are the islands off its coast in Nice.
Join a cruise tour that will take you to some of the most beautiful places in France. See the stunning Côte d'Azur, the Villefranche-sur-Mer, and Saint Jean Cap Ferrat.
In the fishing village at Villefranche-sur-Mer, you get to explore the diverse marine life in the Mediterranean.
You get to learn more about them as well through the knowledgeable guides on board.
---
Check out these things to do in Nice, France
---
3. Lourmarin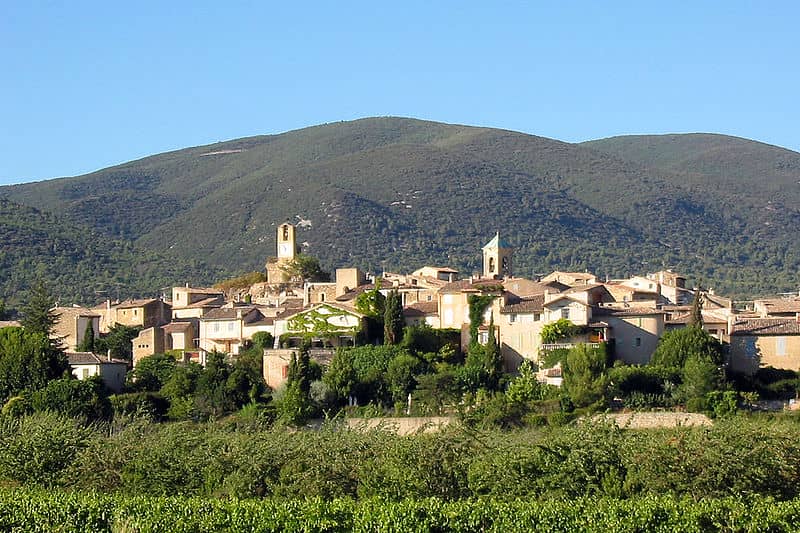 Some of the best places to visit in France are the villages.
If you're looking for a locale that's less crowded bit incredibly picturesque, head towards Lourmarin. This is such a quaint little paradise, set in the midst of mountains, orchards, and vineyards.
It is situated on a hill, and a great place to just chill and relax.
It's also a unique summer destination that's not just beautiful. The place also makes you feel that you're indeed on vacation, and all you have to do is enjoy it.
4. Porquerolles Islands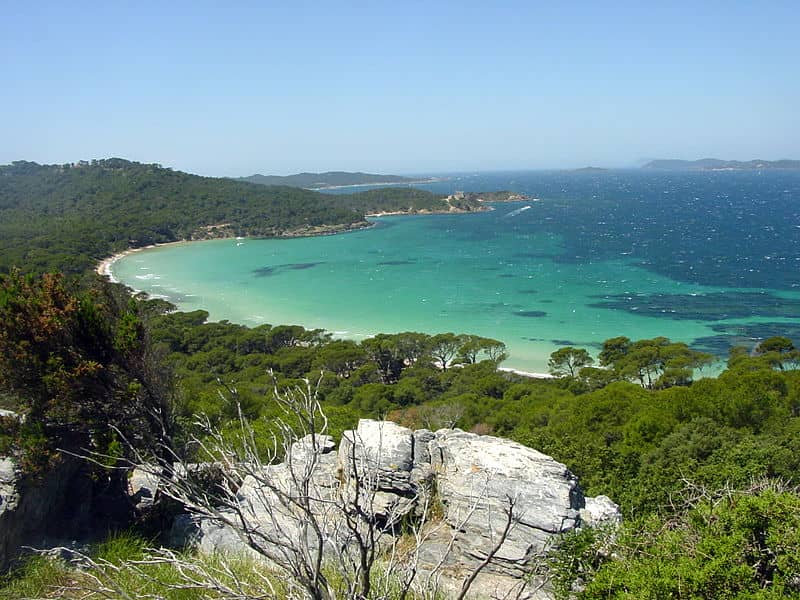 Porquerolles is a small island village that's part of an archipelago. It's just an hour away from St. Tropez, and a great alternative if you want to enjoy the beach but don't want the crowds.
Porquerolles is also famous for its excellent wine and delicious food.
This island is lined with some nice beaches so you still get to soak up the sun while you're here. It is a small island that's car-free so you get to enjoy exploring it at your own pace.
Be sure to check out the local market with stalls that offer wines, produce, different cheeses pastries, and regional delicacies.
5. The Nuits des Étoiles (Nights of the Stars)
The Nuits des Étoiles is a yearly event and one of the best things to do in France in August. Three nights of this month are dedicated to watching the night sky for shooting stars.
If Paris is part of your trip to France in August, be sure to check out this unique event.
It is held in the Montparnasse tower, where you'll meet experts and scientists armed with more knowledge about the night sky.
Tour Montparnasse, the venue for this event is the highest skyscraper in Paris.
Its terrace on the 56th floor is the perfect place for stargazing, right above the French capital's light pollution. It's an August event that you shouldn't miss.
6. Provence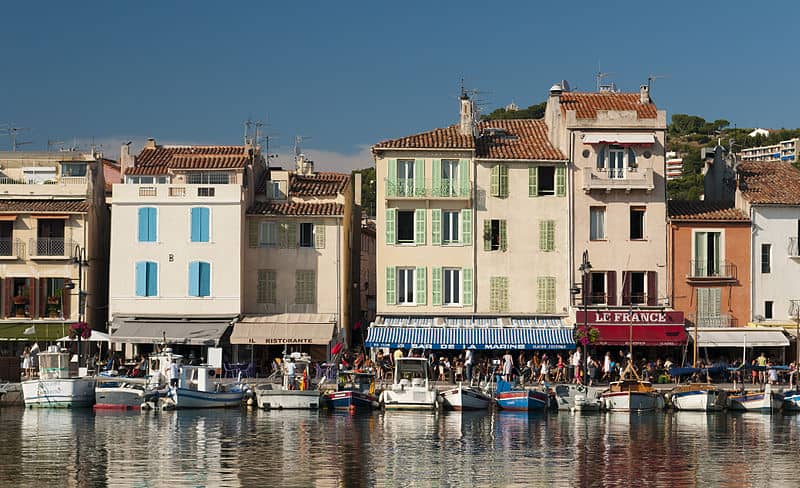 The entire Provence region spans the southeastern coast of France all the way to Italy. This is a fascinating region that's known for its somewhat exotic vibe and great French food.
August is a great time to visit Provence, where you get to explore quaint villages, walkthrough flower fields, and sample their sumptuous food. Anywhere in Provence is a lovely discovery.
You get to enjoy the sights as well as immerse yourself in the local culture. It's a great escape from the touristy areas that's still uniquely French.
7. Open Air Film Screening
Watching movies inside a cinema sometimes feel like you're stuck in a dark room with no way out.
On summer nights, most would rather be out than surrounded by walls and other people.
If you're a film buff and wanted to enjoy watching in a unique way, head towards Parc de la Villette.
Film screenings are held here every night, with movies scheduled according to a certain theme. This goes on from the end of July until the end of August.
Pack a picnic, pick a spot, and enjoy the film. It is one of the best things to do in Paris for free!
8. Stay in a chateau hotel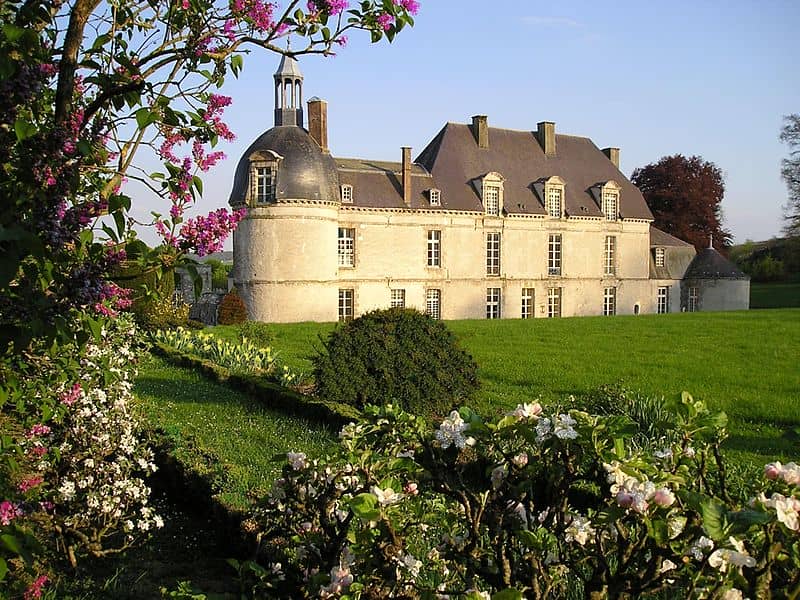 Staying in a chateau hotel is a unique experience. Although chateaux these days can also refer to a country mansion or aristocratic home, it's literal translation is actually 'castle'.
And there's nothing more special than staying in one of the best castle hotels in France.
Rural France boasts of a great number of these chateaux, complete with towers, gatekeepers, turrets, drawbridges, and moats.
Most of these enchanting structures have been converted to heritage hotels, and staying in one is something you need to experience when in France. 
---
Check out these best castle hotels in France
---
9. Explore Rouen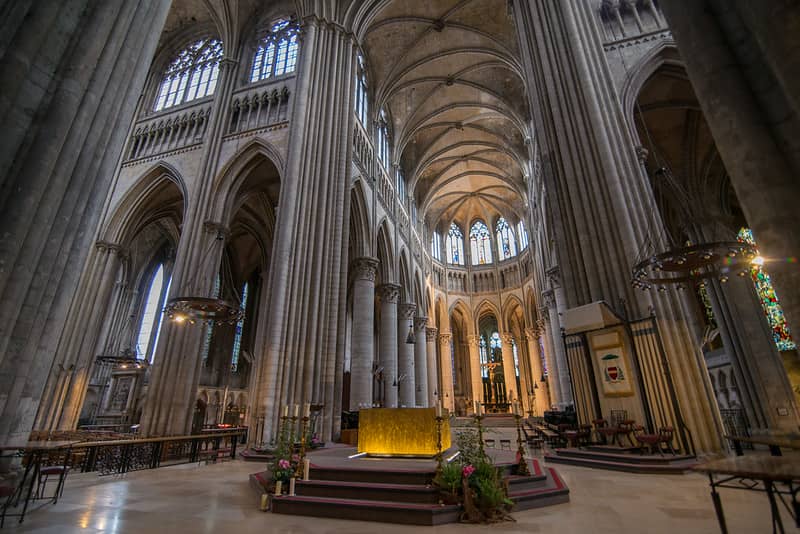 Rouen in Upper Normandy is known mostly for its part in the story of Saint Joan of Arc, and the devastation it suffered during the second world war. It is also less than 2 hours away from Paris and one of the best day trips from the city.
Both faces of its rich history have made Rouen a town an interesting place to visit, with fascinating sights almost at every turn.
Retracing Joan of Arc's story is a given, as well as seeing the Palais de Justice evidence of shell holes from Allied bombings, but there's more to Rouen than poignant reminders of its sordid past.
The architecture is something else, the winding medieval alleys are like pathways to an old era, the renowned Musée Le Secq des Tournelles will have you in awe for hours and you probably won't stop taking photos of the Gros- Horloge clock tower.
---
Check out these things to do in Rouen, France
---
10. Take a side trip to the beautiful city of Versailles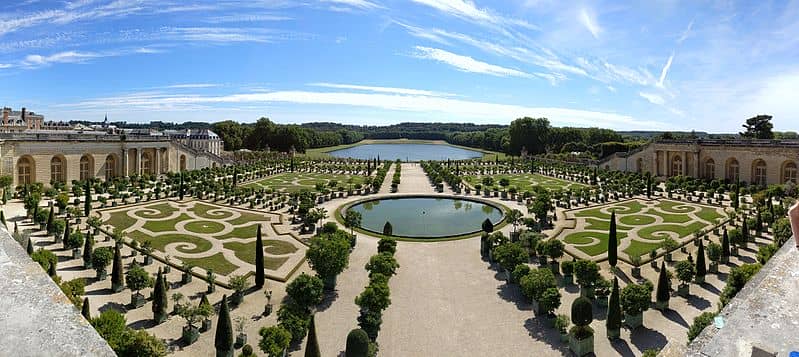 The town of Versailles is almost synonymous with its top attraction, the massive Château of Versailles. With its size and the various interesting sights within its grounds, it's easy to see why.
Most Paris itineraries almost always include a side trip to the chateau, as it is a short bus ride away from the French capital.
More than its famous attraction, though, Versailles has so much in it that's just waiting to be discovered.
From food markets to cute cafes to interesting museums, there are lots of things to do in Versailles, France.
---
Check out these things to do in Versailles, France
---
Travel Tips for France in August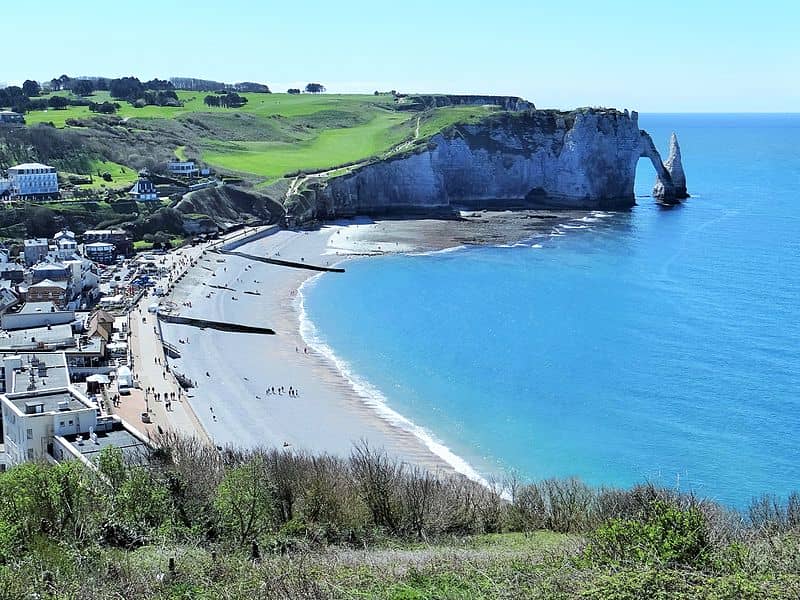 1. Be sure to pack a variety of clothing if you're planning to go to different parts of France. It's a large country with varying weather.
August may still be summer but bring a light jacket or cardigan as well. And never ever forget a good pair of shoes that can take you from a leisurely walk to a challenging hike.
2. If you want to enjoy your vacation without the huge summer crowd, avoid the South of France during the first half of August.
It is also advisable to stay away from the cities during major events like the Pyrotechnic Art Festival.
France has a lot of beautiful towns to visit that have attractions that rival those of the big cities. Plan your trip ahead to make the most of your vacation.
3. August is high season and everything is a bit more expensive.
Be sure to plan book and pay for things like accommodations, concert and show tickets, passes, and even airfare to score some great deals.
4. During August (and the rest of summer), rooms easily sell out especially in the South of France where most beaches are.
However, there are beautiful small coastal towns in the north of France that you'd like to consider instead, such as Ault and Honfleur.
5. It is not necessary to book long-distance train travel (like going from the North to the South of France), but doing so is cheaper.
Book ahead of your trip and you can save some cash that could come in handy during the rest of your trip.
6. Try to learn some French phrases to help you navigate France easier.
---
New to Airbnb? Get $64 off for your next trip if you use our link here. 
---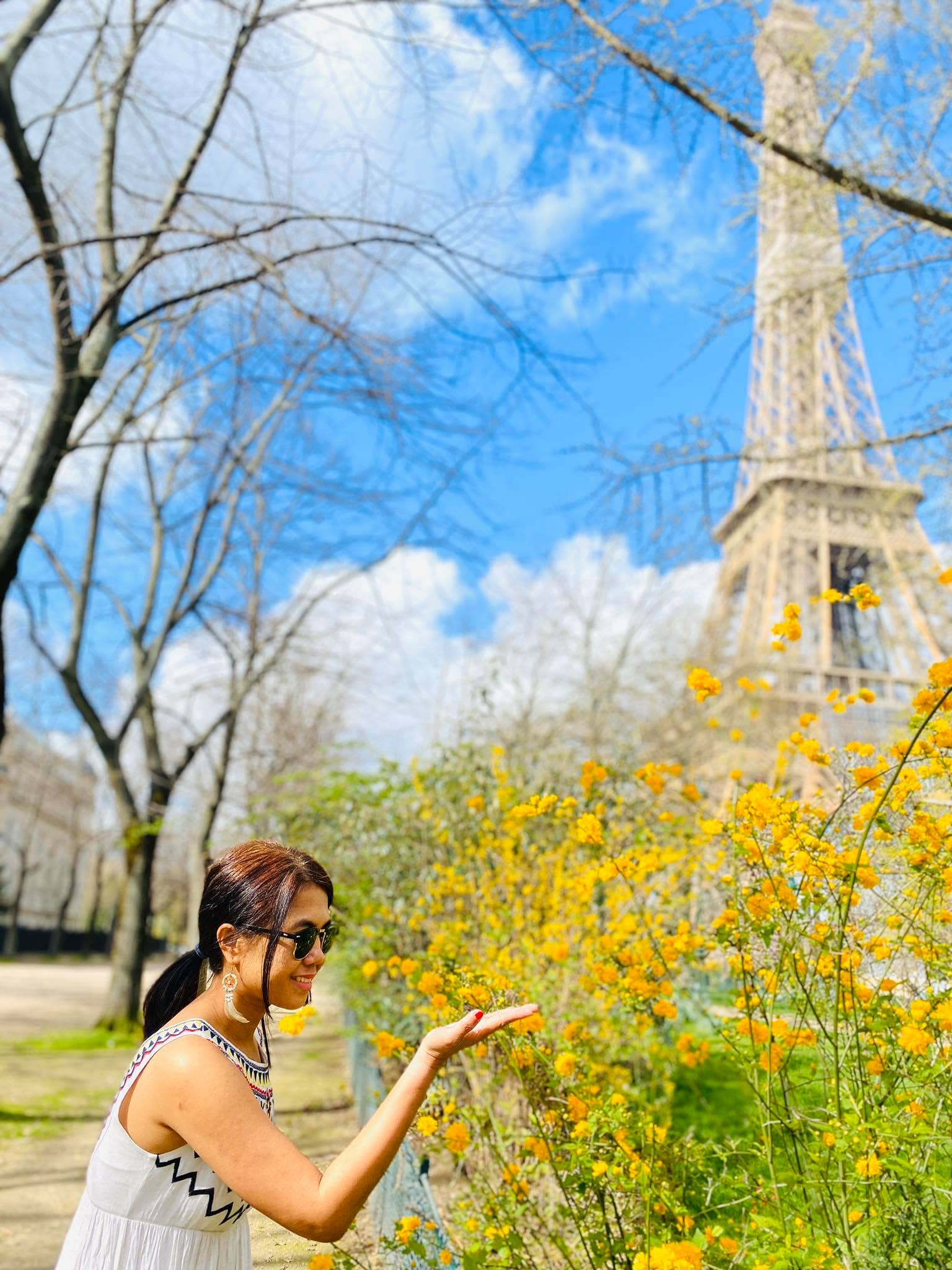 Hi, I'm Christine – a full-time traveler and career woman. Although I'm from the Philippines, my location independent career took me to over 40 countries for the past 8 years. I also lived in 3 continents – from the Caribbean, South East Asia to Africa. France remains special to me, however. From architecture, history, and arts – France is truly an amazing place.