There are four seasons in France, each lasting about three months. 
Although there are many regional differences, summers in France are warm in general and winters are cold. 
The beginning of each season is marked by spring and fall equinoxes and the summer and winter solstices. These seasons or their changes have been marked by celebrations and festivals since time immemorial. 
France Seasons – Best Time To Visit France
Read on to find out the four seasons in France, the best places to visit, and the events and festivals held at each season.
France Seasons In French
For your quick guide, here is the list of the seasons of the year in French.
| | |
| --- | --- |
| ENGLISH | FRENCH |
| Spring | Le printemps |
|    April |    Avril |
|    May |    Mai |
|    June |    Juin |
| | |
| Summer | L'été |
|    July |    Juillet |
|    August |    Août |
|    September |    Septembre |
| | |
| Fall | L'automne |
|    October |    Octobre |
|    November |    Novembre |
|    December |    Décembre |
| | |
| Winter | L'hiver |
|    January |    Janvier |
|    February |    Février |
|    March |    Mars |
Spring in France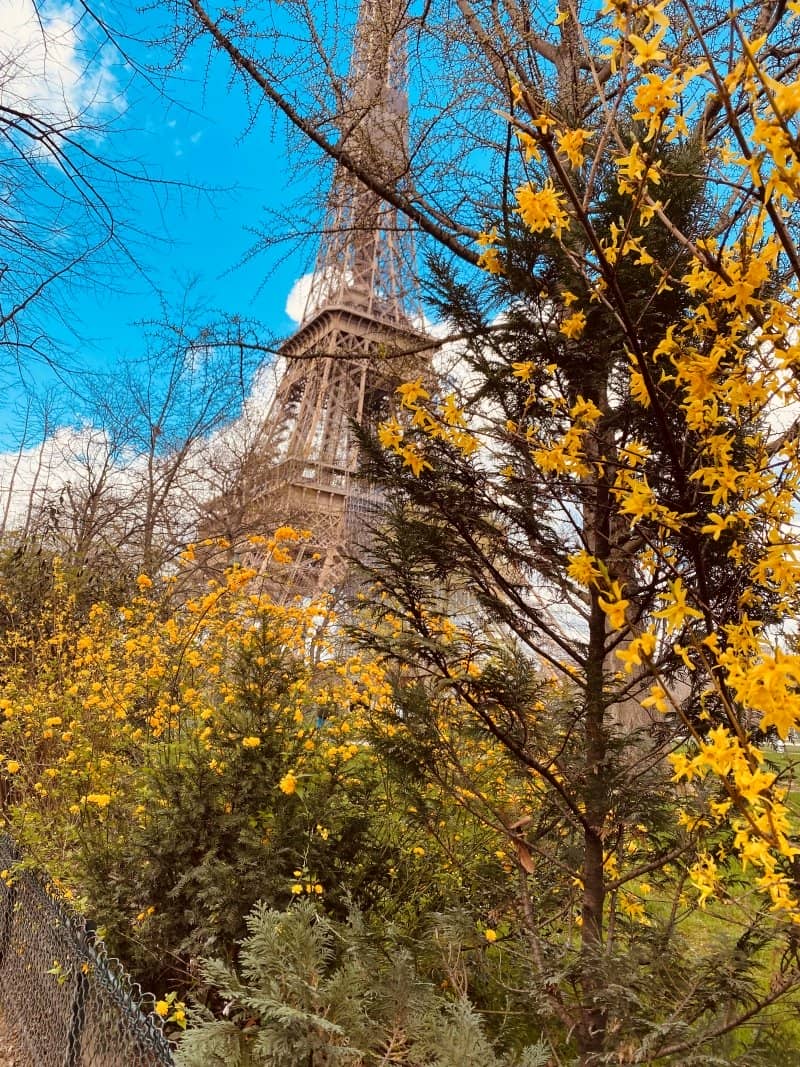 Weather is typically warm and sunny in the spring, with the gentle green and first flowers creating such an extraordinary atmosphere. It's the time of year when rivers overflow and every town and village is decorated with colors and swathed by fragrances. 
I must say, spring is definitely the most romantic season in France! For the French, it is the traditional wedding season so streets in France are filled with wedding processions.
It's also the time of year when flower festivals occur left and right.
Months:

March, April, May, and June

Average Temperature:

5°C (41°F) to 20°C (68°F)

Average Rain:

30mm (1.2")

to 50mm (2") of precipitation

Average Sunshine:

5 to 7 hours daily
Popular Events/Festivals in France in Spring:
Roland Garros/The French Open in Paris, the Cannes Film Festival in the French Riviera, Kite and Wind Festival in Châtelaillon-Plage, Bayonne Chocolate Festival in Bayonne, and a number of flower festivals all throughout France.
Best Places to Visit in France in Spring:
Arcachon Bay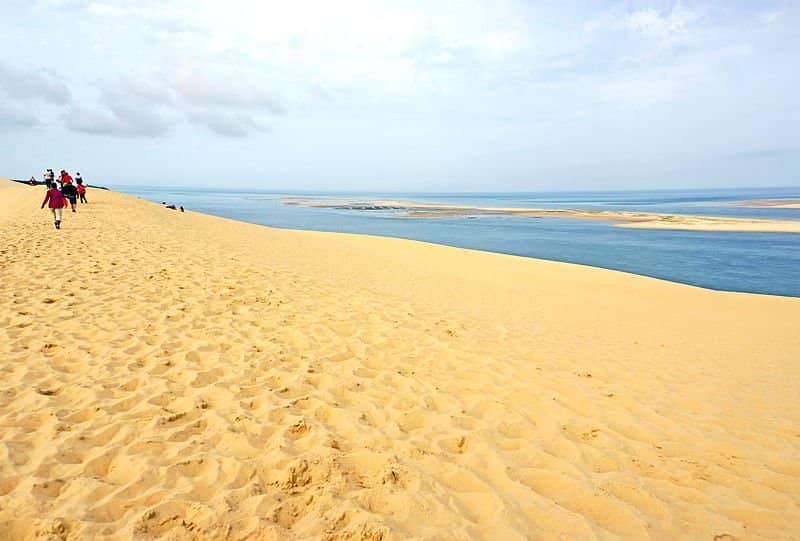 Arcachon Bay, a small inland sea on the southwest coast of France, is known for its world-class oysters and its exceptional natural heritage. 
Enjoy a couple of oysters (or a dozen) at oyster-farming ports such as Andernos, Cap Ferret, Gujan-Mestras, and L'Herbe.
Be awed by the Cabanes Tchanquées huts on the Île aux Oiseaux and take a break on the Banc d'Arguin. Of course, you can't miss the Pilat Dune, one of the world's most famous sand dunes. 
Also visit Le Teich Ornithological Reserve, which boasts of its more than 300,000 birds, and Cap Ferret Lighthouse and Point. The Salt Meadows of Arès-Lège in the spring are a must-experience!
The Marais Poitevin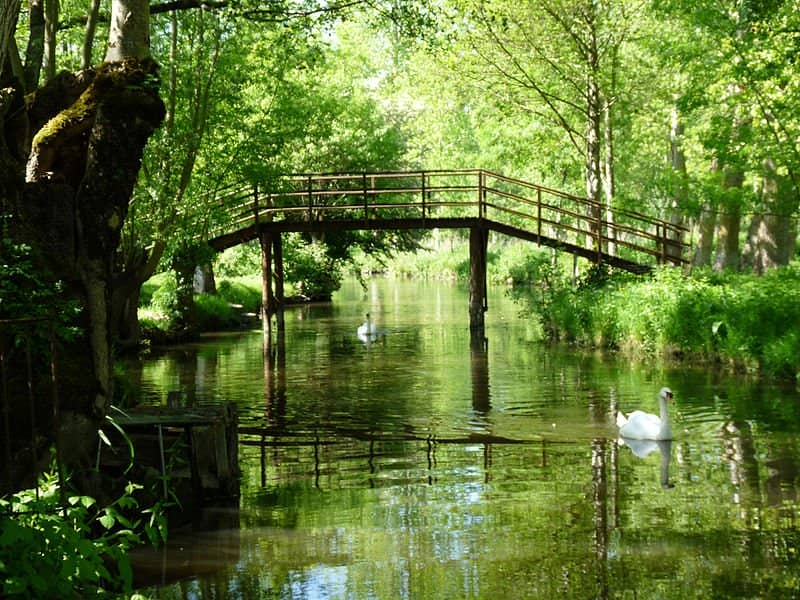 Dubbed the "Green Venice" of France, the Marais Poitevin is a sight to behold in the spring! The place bursts into vivid colors with the sparkling waters fringed with yellow irises, drapes of white blooms along the edges, and fields of scarlet poppies.
Besides getting stunned by wildflowers, you will also enjoy bird-watching and exploring local villages like Coulon, Arcais, and La Garette by boat.
Giverny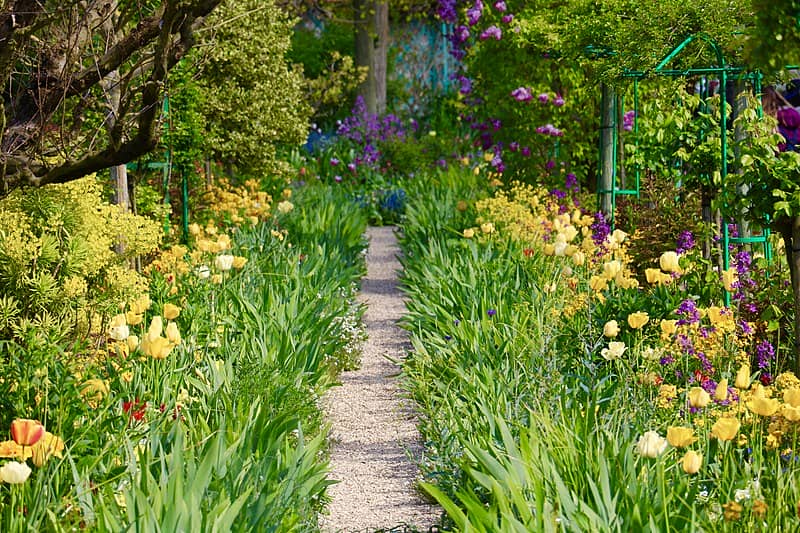 Claude Monet's circa 1903 painting, Giverny in Springtime, probably says it all about the place. Monet had a house in Giverny, a narrow village 70 kilometers Northwest of Paris, which seems virtually unchanged since his time there. It is open to the public for a fee, garden admission included. 
But of course, there is more to see in Giverny than Monet. The Museum of Impressionism and private galleries of modern-day Impressionists are also worth a visit. It is also one of the best day trips from Paris.
Giverny has a lot of fabulous walking paths. Wrap up your day with a visit to Monet's resting place at the Saint-Radegonde Church.
Annecy
Annecy, a beautiful little town in southeastern France, sits on the equally gorgeous Lake Annecy. It offers fabulous mountain views for days on end. Enjoy your coffee overlooking the canal and go on walking explorations around the lake.
Hiking to the peak of Mont Veyrier is a popular activity and a panoramic dinner at Restaurant L'Edelweiss is a must. 
Other top attractions include the Pont des Amours (lover's bridge), Imperial Palace gardens for a burst of spring, and paragliding to discover Annecy from the sky.
Read: 11 Best Things To Do In Annecy, France
Summer in France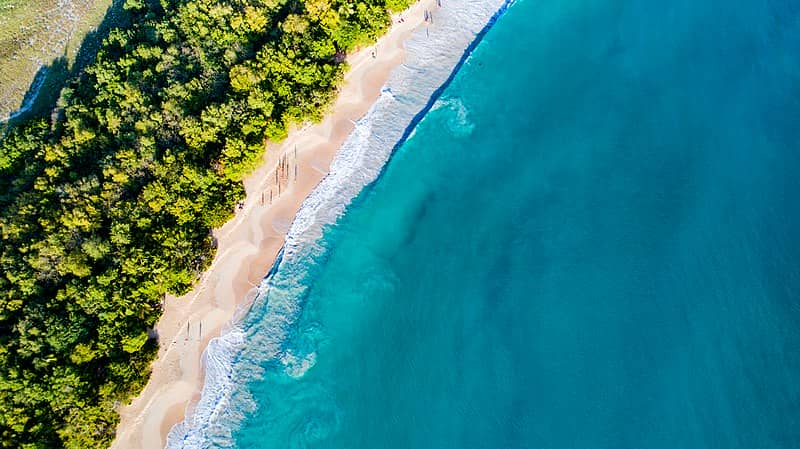 Summer is the peak of the tourist season in France. It is a season of festivals, carnivals, and theatrical performances, matched with high temperatures. It is also a good time to visit exquisite gardens. 
Keep a water bottle with you to stay hydrated and wearing sunglasses is a must.
Months:

June, July, and August

Average Temperature:

16.1°C (61°F) to 23.9°C (75°F)

Average Rain:

50 mm (2")

to 60 mm (2.4") of precipitation

Average Sunshine:

7

to 8 hours daily
Popular Events/Festivals in France in Summer:
Provins Medieval Festival in Île-de-France; the Cabourg Film Festival in Normandy; and Sully and Le Loiret Music Festival, Nuits des Mille Feux, and the World Cultures Festival, all in Loire Valley.
Best Places to Visit in France in Summer
Nice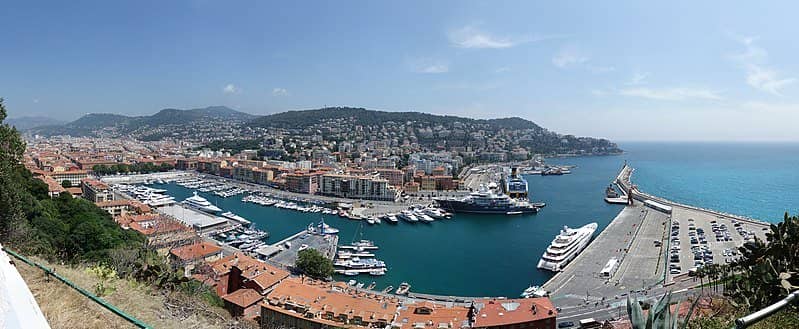 Nice, located in the French Riviera, is the second-largest French city on the Mediterranean coast. Its nickname, Nice la Belle, which translates to "Nice the Beautiful," is well-deserved. It is one of the few French cities with beautiful beaches right on its doorstep, so it is without a doubt among the best summer destinations.
The city boasts of a number of stunning beaches—Opéra Plage, Le Galet, Castel Plage, Ruhl Plage, and Beau Rivage, to name a few. It also houses the Marc Chagall Museum and the Matisse Museum for a culture fix.
If you like music and partying, Nice hosts the French Riviera Jazz Festival in July. 
Other attractions include La promenade des Anglais (The Promenade for the Intimate), the old town of Nice, and its fantastic bars, restaurants, and cafés.
Read: 13 Best Things To Do In Nice, France
Avignon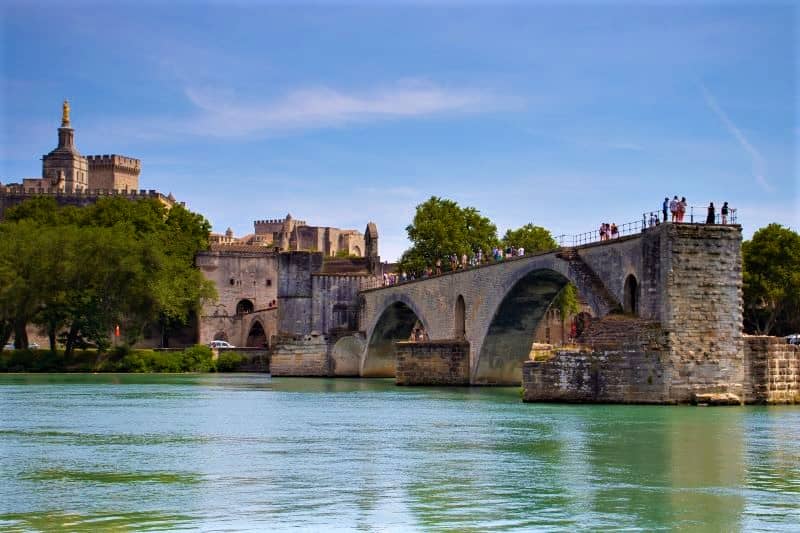 In Avignon in the south of France, you will never run out of things to do in the summer. 
The spectacular 14th-century Palais des Papes at the heart of the old town was once home to 9 popes. It is one of the most significant Gothic structures in Europe. 
The annual arts festival, the Avignon Festival, is held in the courtyard of the Palais des Papes every summer in July. 
Do not miss the Papaline d'Avignon, the famous confection named in honor of the Popes of Avignon. This thistle-shaped chocolate truffle is filled with liqueur d'origan du Comtat and is only made by the Maîtres Pâtissiers of Vaucluse. 
Other top attractions include the Pont d'Avignon, the famous medieval bridge, and the Rocher des Doms garden set 30 meters above the Rhône River.
Read: 10 Best Things To Do In Avignon, France
Loire Valley 
A UNESCO World Heritage Site, Loire Valley in central France is one of the world's well-renowned areas of wine production. 
Also known as the Garden of France, Loire Valley is home to many exquisite gardens such as the Jardin des Plantes, the Garenne-Lemot, the Camifolia, Terra Botanica, the Parc Floral de la Source, and the Parc Floral de la Source. 
In the summer, the Nuits des Mille Feux (Nights of a Thousand Lights) events showcase the gardens lit by 2,000 candles. Be part of the other summer festivals that occur in Loire Valley as well, such as Sully and Le Loiret Music Festival, and the World Cultures Festival.
Read: 11 Best Things To Do In Loire Valley, France
Autumn in France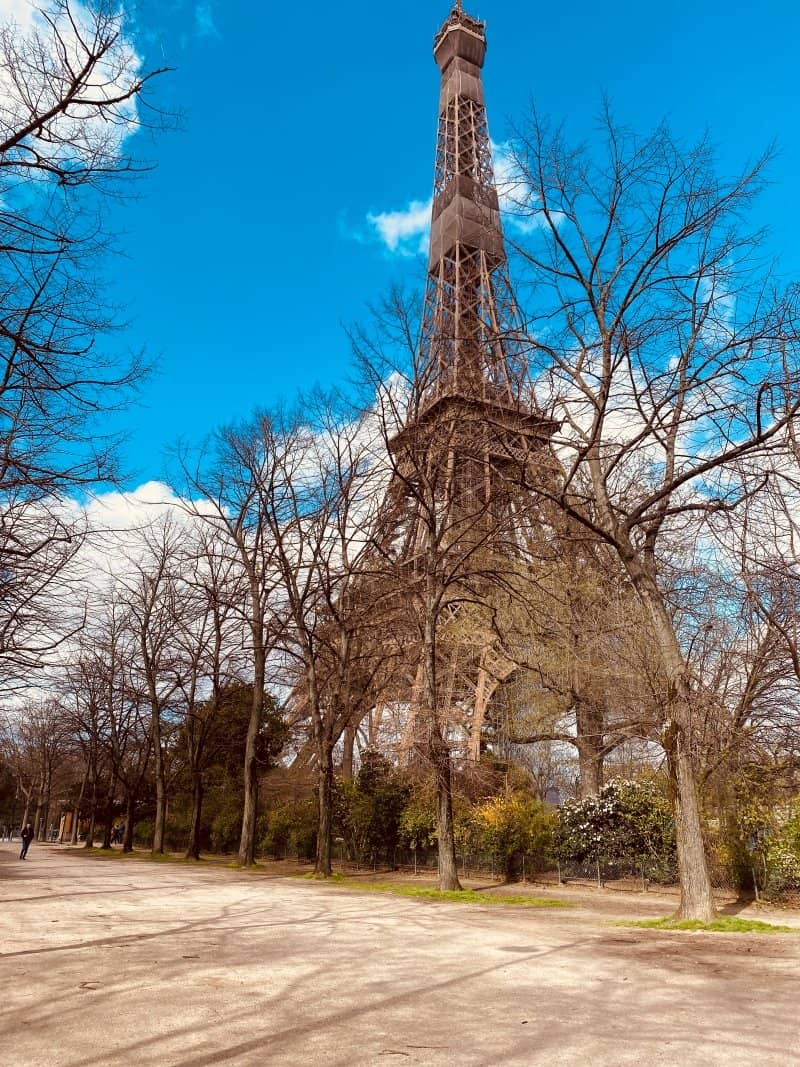 Late September and October can be pleasantly warm, but autumn rains are possible anywhere. Traditionally, the fall season is also the time for ploughing the fields right after the harvest. And it is the season for wine as reflected in the festivals celebrated in the autumn. 
Months:

September, October, and November

Average Temperature:

5 °C (41 °F) to 21 °C (69.8 °F)

Average Rain:

50 mm (2")

Average Sunshine:

2 to 6 hrs
Popular Events/Festivals in France in Autumn
Wine harvest festivals all over France, Oktoberfest in Paris and Marseille, and Les Trois Glorieuses (wine auction and festival) in Beaune.
Best Places to Visit in France in Autumn
Beaune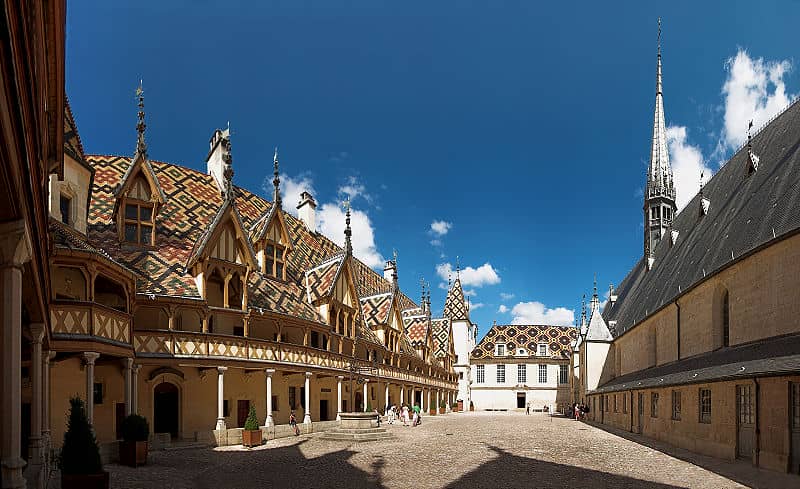 Known as the wine capital of Burgundy in eastern France, Beaune is an ancient and historic town with remnants of the pre-Roman and Roman eras, through the medieval and renaissance periods. 
Sampling Beaune wine is an obvious must, but the place isn't all about the wines. Visit their 15th-century Hospices, le  Halles (old market), the collegiate church of Notre Dame, and the Beffroi (clock tower). 
Haute-Marne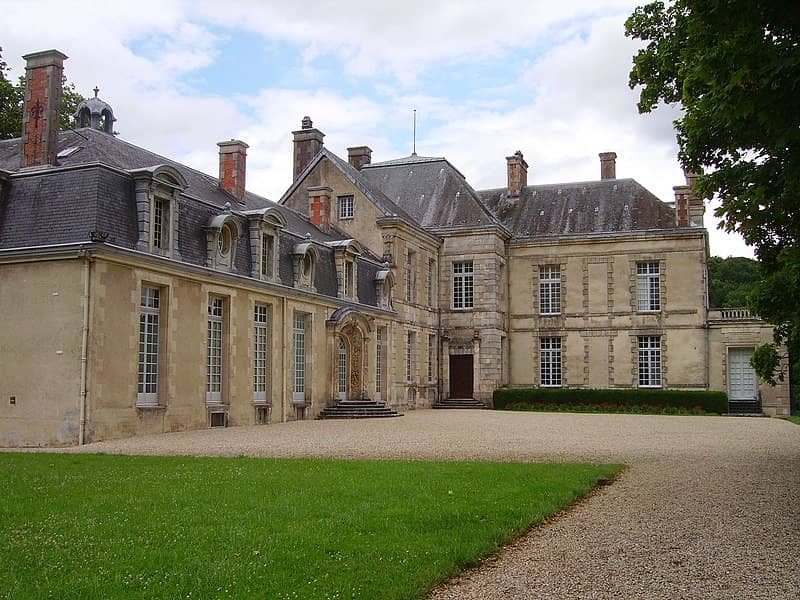 Although not far from the French capital, Haute-Marne is a little off the beaten track. 
It houses Lake Der-Chantecoq, one of the largest artificial lakes in Europe, and various vineyards and ancient towns.
Visit Tufière de Rolampont, a natural staircase formed by the trickling of water through chalky soil. Walking through the forest teeming with wildlife is a magical experience!
Do not miss La Boisserie, home of former President Charles de Gaulle, in Colombey les Deux Eglises. And of course, the Chateau de Cirey, which was the home of Voltaire and his lover from 1734 to 1749.
Bordeaux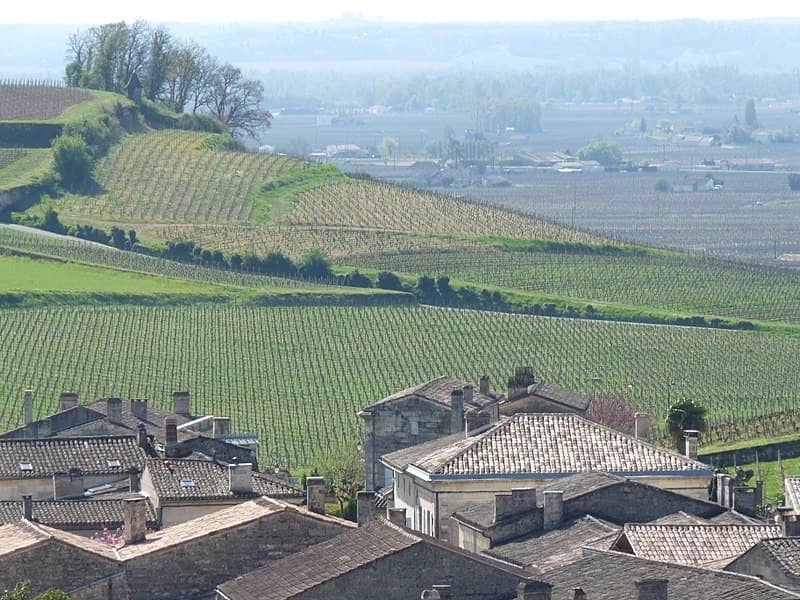 Of course, what is autumn without the world capital of wine? The Bordeaux vineyards explode with colors ranging from green to yellow to orange to intense red. 
Have fun with spa and wine at Sources de Caudalie and enjoy a vineyard tour and tasting in Medoc or Saint-Emilion. 
Walk around the Bordeaux city center and be amazed by its stunning 18th-century architecture. You shouldn't miss this UNESCO World Heritage Site!
Experience the so-called wine theme park, La Cité du Vin, and see your reflection in Miroir d'Eau at Place de la Bourse. Finally, treat yourself to a sumptuous French dinner at Le Bistro Gourmand or the more upscale Le Gabriel—and, yes, more Bordeaux wine.
Read: 10 Best Things To Do In Bordeaux, France
Winter in France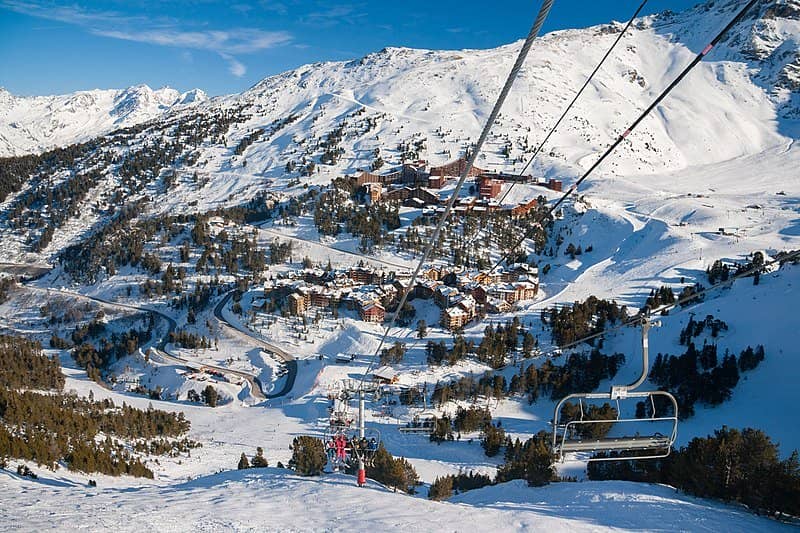 Winter in France doesn't have the best reputation. Nights and early mornings are chilly with the cold winds and the frosty conditions. Snowfall is abundant in the mountains, so there's a risk of avalanches. 
However, winter is mild near the Mediterranean Sea, thanks to the mountains that bar the cold winds. And for the most part, the cheerful holiday festivities make up for the bleak, low-energy, and perpetually rainy time of year.
Months:

December, January, and February

Average Temperature:

1.7°C (35.1°F) to 9.4°C (48.9°F)

Average Rain:

50.8mm (2") to 101.6mm (4") of precipitation

Average Sunshine:

2 to 4 hours daily
Popular Events/Festivals in France in Winter:
The Festival of Lights in Lyon, Corrida de Houilles in Houilles, Paris Carnival in Paris, Nice Carnival in Nice, and the Lemon Festival in Menton.
Best Places to Visit in France in Winter:
Paris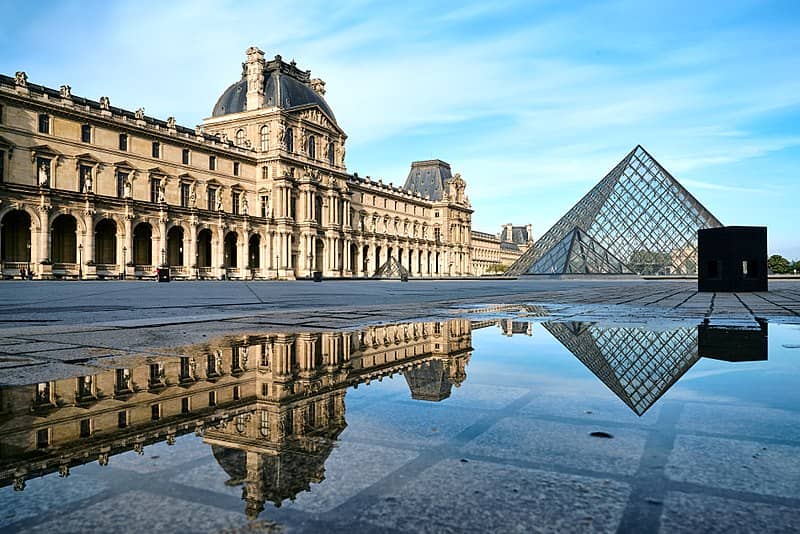 Paris is home to over a hundred museums—from the famous Louvre Museum to the Musee d'Orsay and the Rodin Museum to the Louis Vuitton Foundation. 
The city's most iconic site, the Eiffel Tower, offers a spectacular view from its glass-floored observation platforms during winter.
Paris has little to no crowd in winter so you can glide easily into these museums and attractions. Plus, you get up to a 75% discount if you shop between January 8 and February 11! So this is the best time to hit the Galeries Lafayette and the world-famous Avenue des Champs-Élysées.
Marseille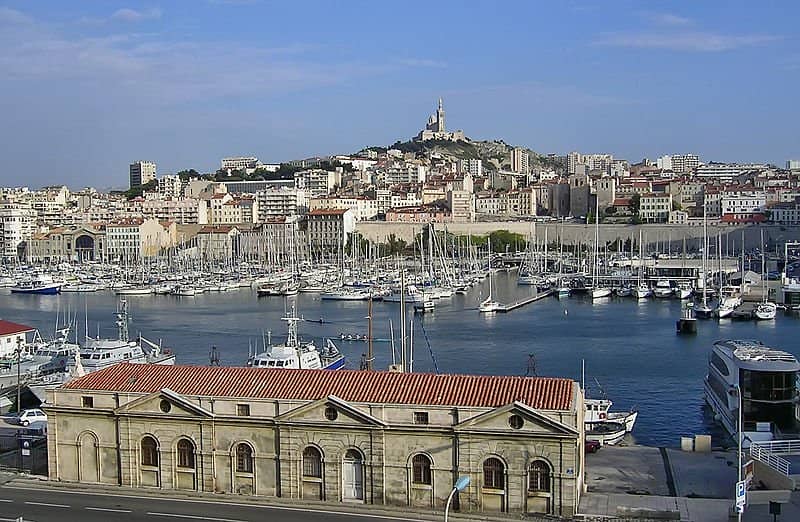 Marseille is a very popular weekend destination in Europe during winter. For its freshest seafood, restaurants around the Vieux Port (Old Port) are aplenty.
Visit the stunning Cathedrale La Major, the famous Notre Dame de la Garde, and the tiny traditional fishing village of Vallon des Auffes.
Check out the MuCEM (Museum of European and Mediterranean Civilisations) and the Château Borély in the heart of Park Borély, two of Marseille's no less than 21 museums. 
Read: 13 Best Things To Do In Marseille, France
Cannes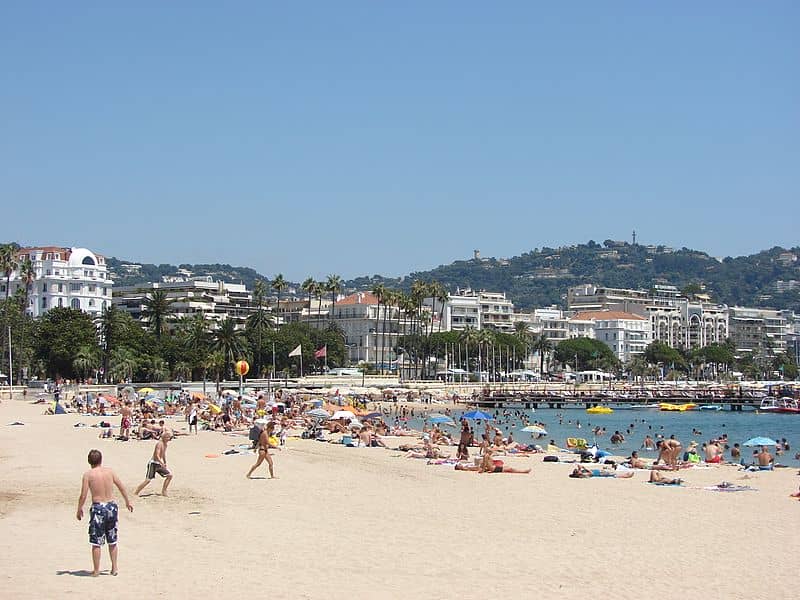 Cannes is the perfect French destination for a warmer winter. It is the best time to discover this quaint Mediterranean town. 
Experience the open-air market at the Marché de Forville for fresh seafood, fruits, vegetables, and herbs, as well as artisan shops where you can buy pretty souvenirs to bring home. 
Wander through Cannes' narrow streets and along the azure shore sans the summer crowds. Some of the best beaches in Cannes are Plage de la Bocca, Plage du Midi, and Palm Beach.
Read: 13 Best Things To Do In Cannes, France
Lyon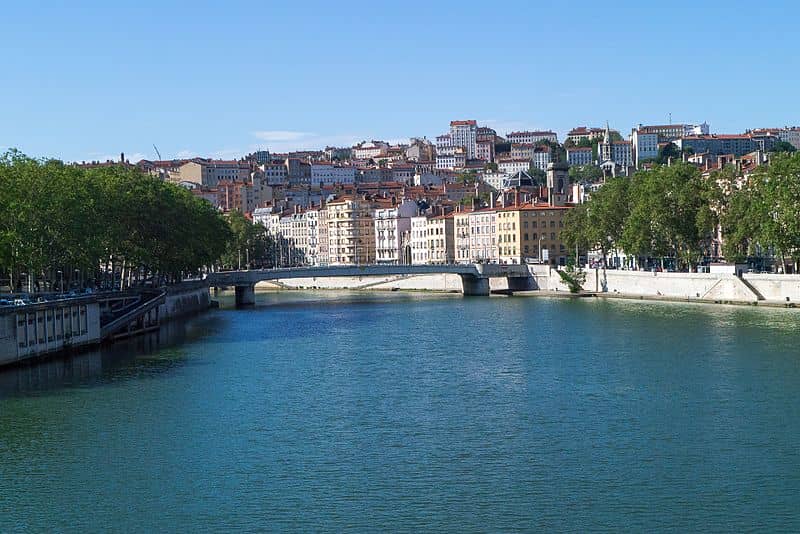 Winter is a great time to visit Lyon, providing one with a special experience without the crowds of tourists. Another plus is the less chilly temperature than what is expected from winter destinations. 
Visit the Notre-Dame de Fourvière for an exceptional panorama of the whole city. The Museum of Fine Arts in the Place des Terreaux, across the beautiful Bartholdi Fountain, offers a well-curated and regularly updated series of galleries.
Of course, you can't miss the Le Marché de Noël, Lyon's winter market. Here you can taste special dishes and take home handmade goods from local artisans. 
Read: 13 Best Things To Do In Lyon, France
Menton
A colorful medieval city famous for its high-grade lemons, Menton in French Riviera is a mere 20-minute drive from Monaco and 30 minutes away from the Italian border. Menton has a temperate climate with 316 days of sunshine per year, which makes it a favorite winter destination for British and Russian aristocrats.
Visit Menton's botanical gardens, the Jean Cocteau Museum, and the old-fashioned jam factory called the Maison Herbin. 
For rugby fans, drop by the Old Chateau Cemetery where William Webb-Ellis, the father of Rugby, is buried.
In mid-February, the Lemon Festival takes place, a traditional carnival fused with a celebration of Menton's stature as the lemon capital of Europe.
France Seasons By Month Guide
If you want to check the seasons in France by month, check out the guides below: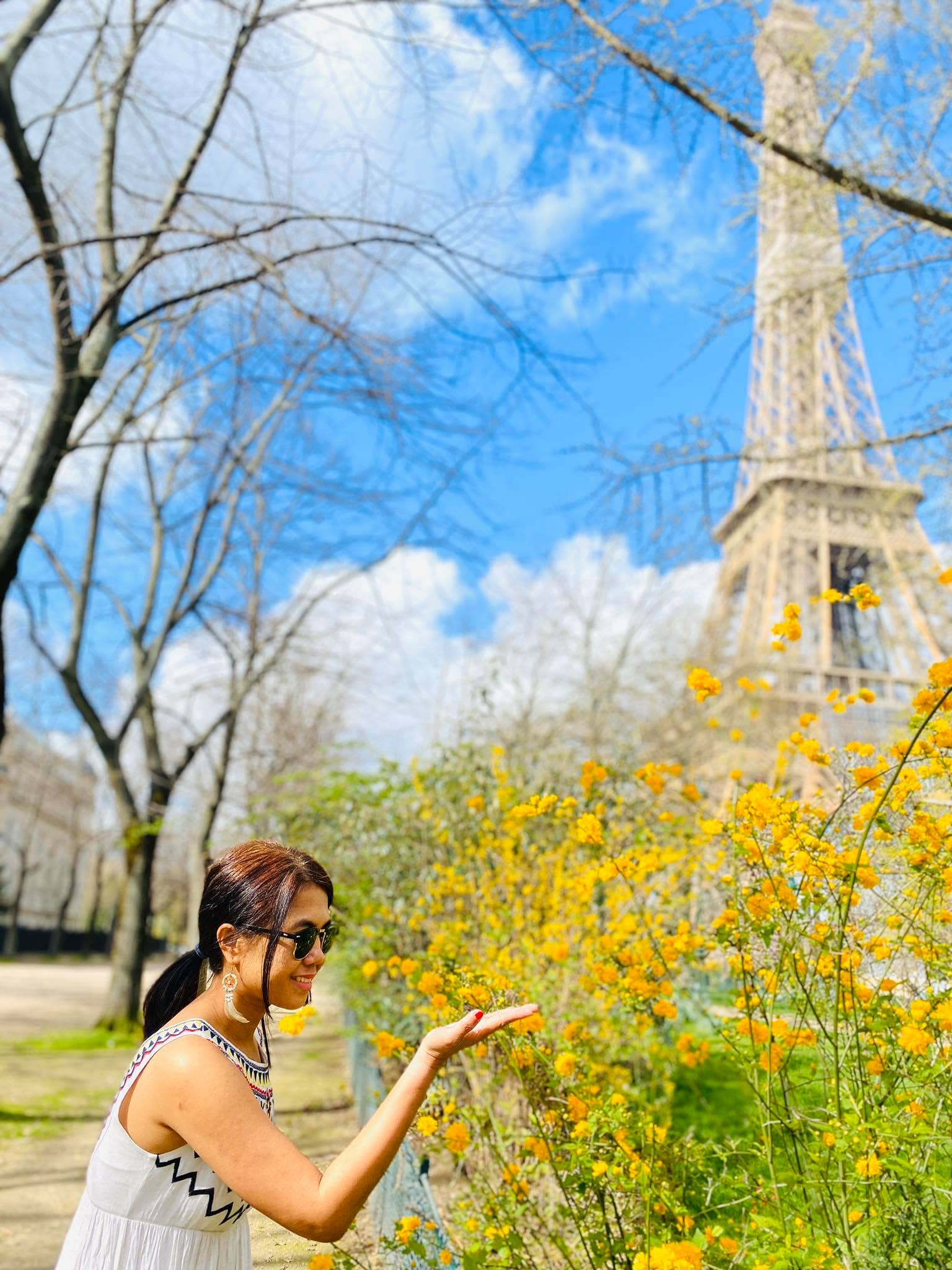 Hi, I'm Christine – a full-time traveler and career woman. Although I'm from the Philippines, my location independent career took me to over 40 countries for the past 8 years. I also lived in 3 continents – from the Caribbean, South East Asia to Africa. France remains special to me, however. From architecture, history, and arts – France is truly an amazing place.