How To Get From Paris To Bordeaux
Are you looking for ways to get from Paris to Bordeaux?
Bordeaux is a southwestern French port city located on the Garonne River. With its suburbs and closest satellite towns, the Bordeaux Métropole has a population of 796,273 (2019), making it France's sixth-largest city after Paris, Lyon, Marseille, Toulouse, and Lille. A prefecture in the Gironde department, it serves as the regional capital and prefecture of Nouvelle-Aquitaine.
Those who live there are known as "bordelais" (for men) or "bordelaise" (for women) (women). Both the city and its surrounding area are sometimes called "Bordelais."
Bordeaux is known for its vineyards, storied chateaux, and what's often said to be the finest French wine. Bordeaux is also a well-liked tourist destination with a long and interesting history dating back to Roman times when it was known as Burdigala.
Aside from Paris, Bordeaux is a popular tourist destination due to its wine and long history, which is reflected in the city's architecture. Spend a few days or a weekend here to enjoy the wine, food, history, and festivals, which are especially popular in the summer.
As its wine-related name suggests, Bordeaux is much more than a historic metropolis. Even the Parisians are flocking to Bordeaux, which boasts 350 historic buildings and monuments, dozens of museums and art galleries, a brand-new wine experience center, and some of France's best cuisine.
So, how does one reach Bordeaux if they are coming from Paris? There are different ways — from high-speed trains to the leisurely and scenic pace of traveling by bus or car.
Each transportation option also fits a certain type of traveler, from backpackers to those who are willing to splurge. Here's our guide to the different ways to travel from Paris to Bordeaux.
Paris to Bordeaux Transport Options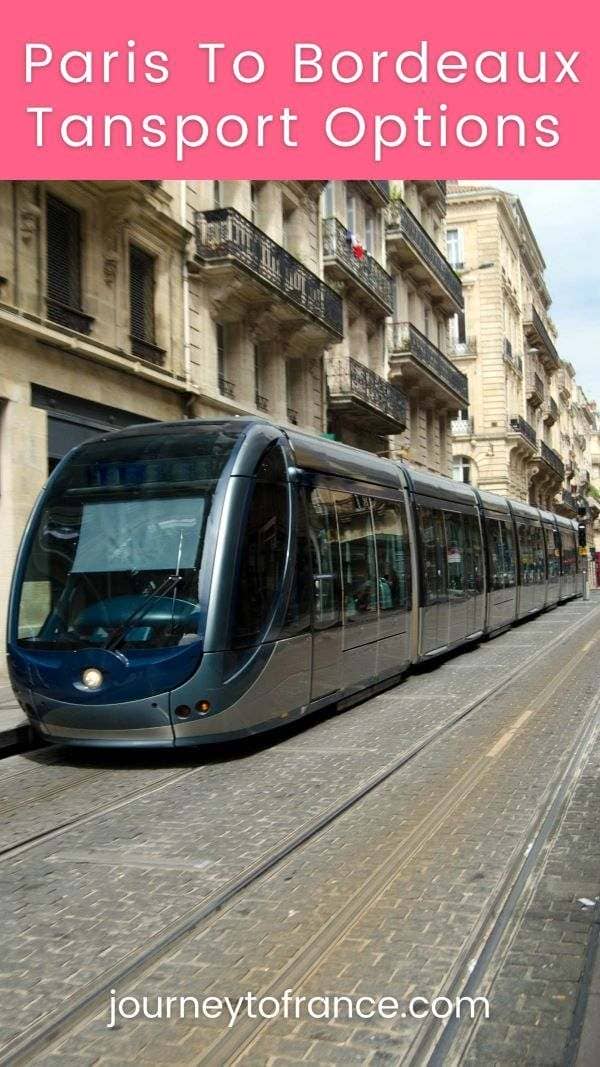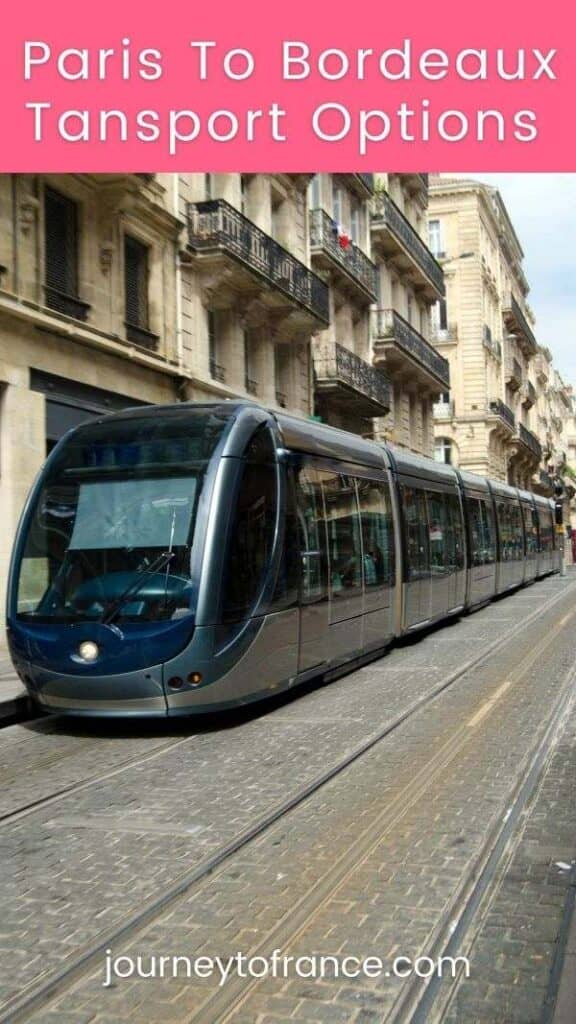 Journey To France contains affiliate links all throughout the site. If you choose to purchase a product or book services through our affiliate links, this earns us a commission at no extra cost to you. For our complete disclosure, click here
1. Paris to Bordeaux by Train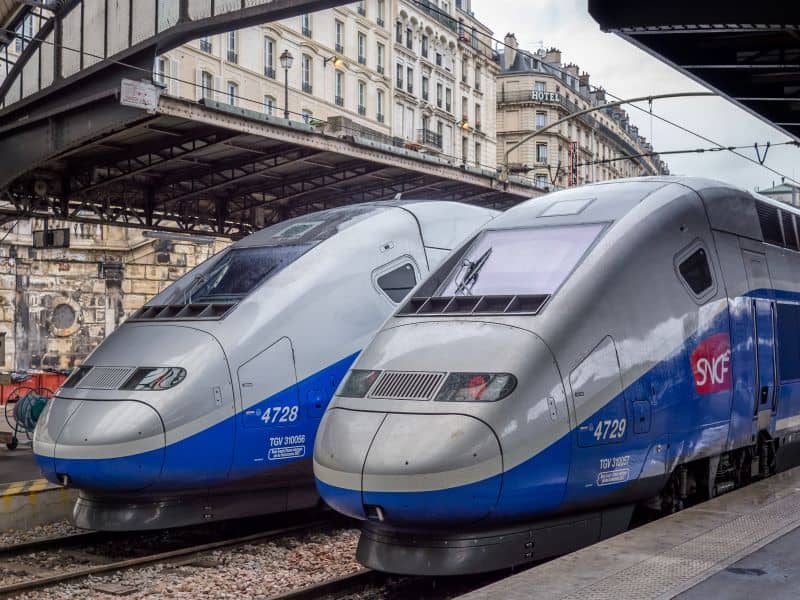 Traveling by train is the fastest way to get from Paris to Bordeaux. With regular trains departing from Paris to Bordeaux, you can be sipping Grand Cru Classé in a matter of hours.
Traversing from Paris to Bordeaux is now a breeze, thanks to high-speed French trains that finally connected the two cities in 2017. The TGV Paris-Bordeaux route cut the journey time from three and a half hours to just two and a half hours.
As a result of the train's rapid transit between Paris Montparnasse and Gare de Bordeaux-Saint-Jean, you almost have little opportunity to unpack and enjoy a snack on board.
Train Transport Details
Route: Paris Montparnasse to Bordeaux Gare de Bordeaux-Saint-Jean
Cost: starts at 40 € (fare varies on time of fay) one-way
Schedule: TGV trains depart every 20 minutes starting at 6 AM. Last trip at 9:45 PM
Where to book/Get a ticket: Book tickets at the station or online at thetrainline
Tip: Book your tickets in advance. Pre-purchasing your tickets allows you to take advantage of any specials or offers that may be available and save money.
2. Paris to Bordeaux by Private Car Transfer
Private car transfers from Paris to Bordeaux are the fastest way to get there, and they also let you choose the time of your pick-up.
A private transfer is the best option if you're willing to spend the extra money and prefer a more private mode of transportation. Additionally, you and your companions will enjoy the luxury of traveling in a vehicle of your choosing.
With a private transfer, you can book a driver to pick you up at your hotel or outside a cafe where you'll have breakfast before you leave Paris.
Plus, you also get to stop at certain points along the way or a guided tour in certain destinations en route to Bordeaux might be included in the package.
Car Transport Details
Route: your address in Paris to your address in Bordeaux
Cost: starts at 100 € per person
Schedule: depends on passenger preference
Where to book/get a ta ticket: you may book a private transfer from Paris to Bordeaux sites like mydaytrip and Rentalcars.
3. Paris to Bordeaux by Bus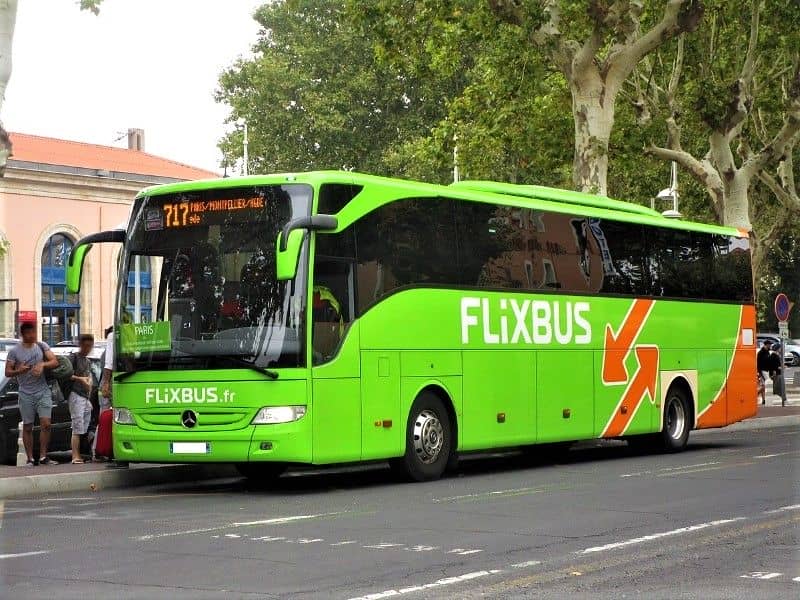 Traveling by bus from Paris to Bordeaux takes about eight hours, but it's ideal if you're on a budget and prefer to travel at a leisurely pace. Each bus has clean and comfortable seats, enough legroom for medium-sized luggage, and free wifi.
Buses from Paris to Bordeaux leave as early as 6 a.m., giving you plenty of time to relax and take in the scenery. If you'd rather save money on hotel rooms and sleep on the bus, Bordeaux-bound buses run at night as well.
Take the last trip at 10:30 a.m., and you'll be in Bordeaux in time for coffee and croissants the next day.
Bus Transport Details
Route: Paris Gare De Bercy Seine to Bordeaux Rue des Terres de Borde / Gare SNCF de Bordeaux
Cost: starts at 27 €
Schedule: buses (Alsa, Flixbus) depart Paris daily at 10 AM, 2 PM, and 10:30 PM
Where to book/get a ticket: get a ticket at the station or book online on sites like Bookaway and Omio
Tip: Remember to validate your bus ticket as soon as you get on the bus. If you are caught riding without a ticket that has been validated, you could face a significant fine. The moment you step onboard validate your ticket in the machine located at the front and center of the bus.
A Rideshare is somewhat similar to a private transfer, except that it is less expensive and you share the ride with two or more other passengers, depending on the size of the vehicle.
This Paris to Bordeaux transportation option allows you to have a more comfortable ride and even meet new friends.
Most rideshare drivers are familiar with the area and will make stops at specific locations so you can look around or take photos.
In Paris, ride-sharing vehicles frequently depart several times per day. This is a good option for solo travelers and couples with extra money to spend on a more comfortable ride from Paris to Bordeaux.
Route: Paris city center to Bordeaux city center
Cost: starts at 40 € per person
Schedule: usually departs Paris several times a day but check with your chosen driver first
Where to book/get a ticket: book your rideshare at Omio.
Tip: Ride in the back if you're the only one going. This gives you and your driver some personal space while allowing you to safely exit the vehicle on either side to avoid moving traffic.
5. Paris to Bordeaux by Car
Do you enjoy driving, do you have a valid driver's license, or up for the challenge of a French road trip? If you want to travel from Paris to Bordeaux on a scenic route, renting a car and driving it yourself is the best option.
In Paris, there are numerous car rental companies. All you have to do is choose how you want to book a car, whether online, through your hotel, or in person at the rental company, pick a car, and pay.
Just make sure you have all of the necessary documents, such as an active driver's licence, a license, and travel insurance.
Choose a vehicle that is large enough to accommodate you and your companions, as well as your luggage. Do some research on the route and the gas stations along the way.
Car Transport Details
Route: Paris city center to Bordeaux city center
Cost: starts at 20 €
Schedule: Any time/day of the week
Where to book/get a ticket: you may book through sites like Rentalcars and Expedia.
Tip: French laws are very strict when it comes to driving safely. As tempting as it is to share your adventures in real-time with friends back home, please do not use your cell phone or tablet while driving.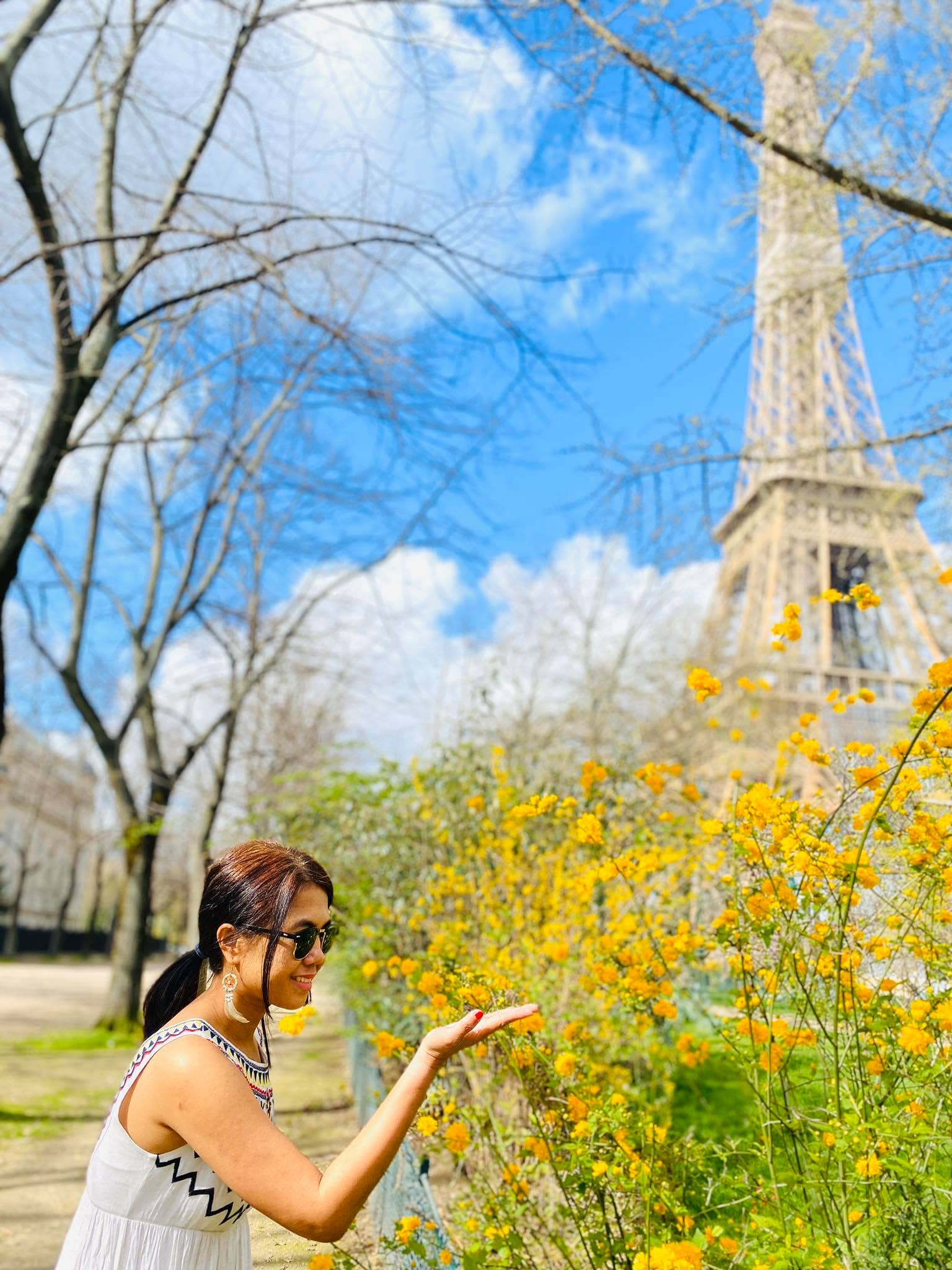 Hi, I'm Christine – a full-time traveler and career woman. Although I'm from the Philippines, my location independent career took me to over 40 countries and lived in 4 continents in the last 10 years, including France. A self-proclaimed Francophile, I love everything France.