Ways To Travel From Paris To Marseille
Are you looking for ways to travel from Paris to Marseille?
Since the Greeks founded Marseille around 600 B.C., the port city in southern France has been a hub of immigration and trade. The Vieux-Port or Old Port, where fishermen sell their catch along the boat-lined quay, is at the heart of this Southern city.
Still, Marseille has kept up with the times and its modern landmarks include Le Corbusier's influential Cité Radieuse complex and Zaha Hadid's CMA CGM Tower.
Nearly 900,000 people live in the 16 districts of Marseille, the majority of which have maintained their traditional village atmosphere.
Marseille has a lot to offer its residents and visitors, including a beautiful coastline and a harbor that's both admired and envied by foreign sailors. The city is also blessed with warm sunshine almost throughout the year, making it ideal for exploring.
This French-Mediterranean port has something for every type of tourist – whether you're a history buff, the kind who likes scenic views, the beach, or leisurely strolls.
Marseille is home to a bustling waterfront, sandy beaches, and charming neighborhoods. There's also plenty of modern architecture, trendy restaurants, and museums that showcase the city's rich history and culture.
Marseille is best known for many things, but perhaps most notably for its distinct culture and cuisine, which includes the bouillabaisse, a garlic-and-saffron-flavored fish stew. When visiting Marseille, the bouillabaisse is a must-try.
Originally, the dish was created to make use of unsellable leftover fish and seafood scraps. Bouillabaisse has evolved and improved over time to become a symbol of the city, enjoyed by both locals and visitors.
You'll most likely find that there are different versions of bouillabaisse in Marseille, courtesy of its restaurants that want to offer something different to visitors.
Some restaurants with a special take on the dish even require advance notice, making this experience quite memorable for travelers.
With the allure of year-round sunshine, gorgeous beaches, rich culture, and great food – Marseille has become a go-to weekend destination or even a day trip for locals and tourists alike.
If you are planning to travel to Marseille from Paris, the journey can be quite long. Since Paris is in the north and Marseille in the far south, prepare for long hours on the road.
Fortunately, they are separated by miles of the lovely French countryside, so traveling by land isn't as tedious as it sounds.
So here's our guide to all the possible Paris to Marseille transport options. Whatever your budget or preference, there is going to be a way for you to get from historic Paris to the vibrant Mediterranean city of Marseille.
Ways To Travel From Paris To Marseille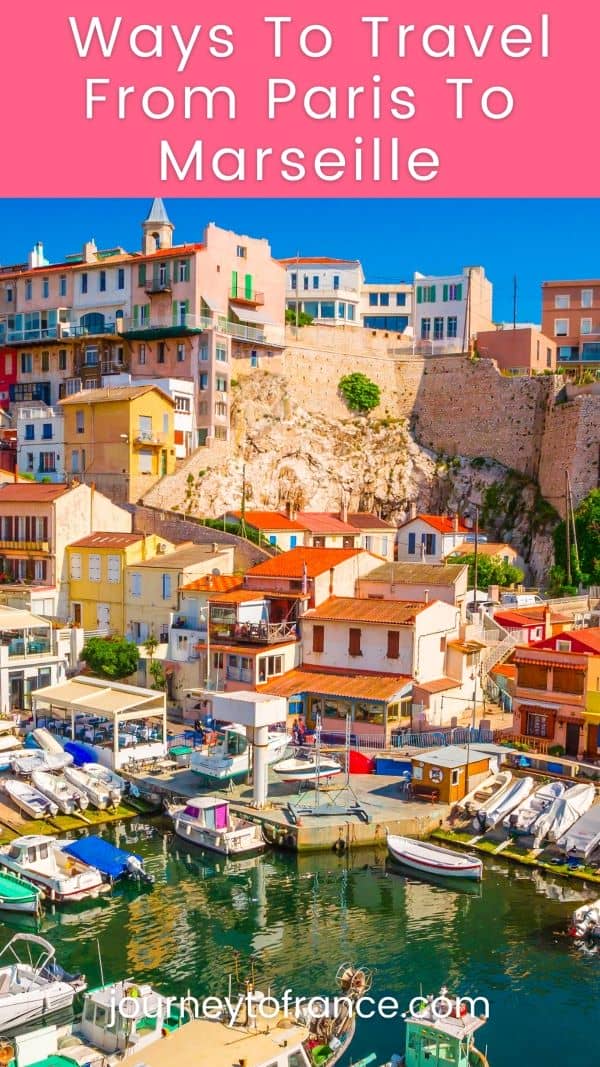 Journey To France contains affiliate links all throughout the site. If you choose to purchase a product or book services through our affiliate links, this earns us a commission at no extra cost to you. For our complete disclosure, click here
1. Paris to Marseille By Plane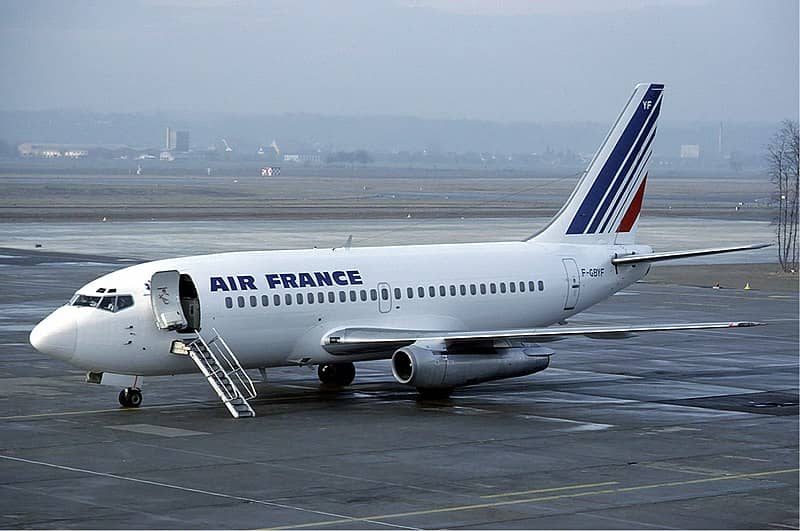 This is one travel option that's recommended if you are flying into France and plan to go straight to Marseille from Paris' Charles de Gaulle airport.
This way, you won't have to spend time getting to the airport from the city center. You simply have to go to the terminal where your Marseille flight is scheduled to depart.
If you prefer to fly to Marseille from Paris, it is relatively easy to find low-cost flights between the two cities. You will depart from Paris Char de Gaulle to Marseille airport (MRS), which is 27 kilometers northwest of the city.
Air France operates the most flights between the two cities daily, but there are also major low-cost carriers EasyJet and Ryanair that fly between Paris to Marseille.
While the flight time is unquestionably less than other options offered here, take note that you must also factor in the time it takes to get to and from the airport, as well as security. With these factors considered plus the flight time, flying from Paris to Marseille may take longer than taking the train.
Plane Transport Details
Route: CDG Paris Charles De Gaulle to MRS Marseille
Cost: starts at 149 €
Schedule: There are daily Paris to Marseille flights from Aer Lingus, Air France, easyJet, and Lufthansa, and you'll score a flight every hour or so.
Where to book/buy a ticket: Book your ticket online on sites like expedia and Kiwi.com or at the CDG Paris.
2. Paris to Marseille By Train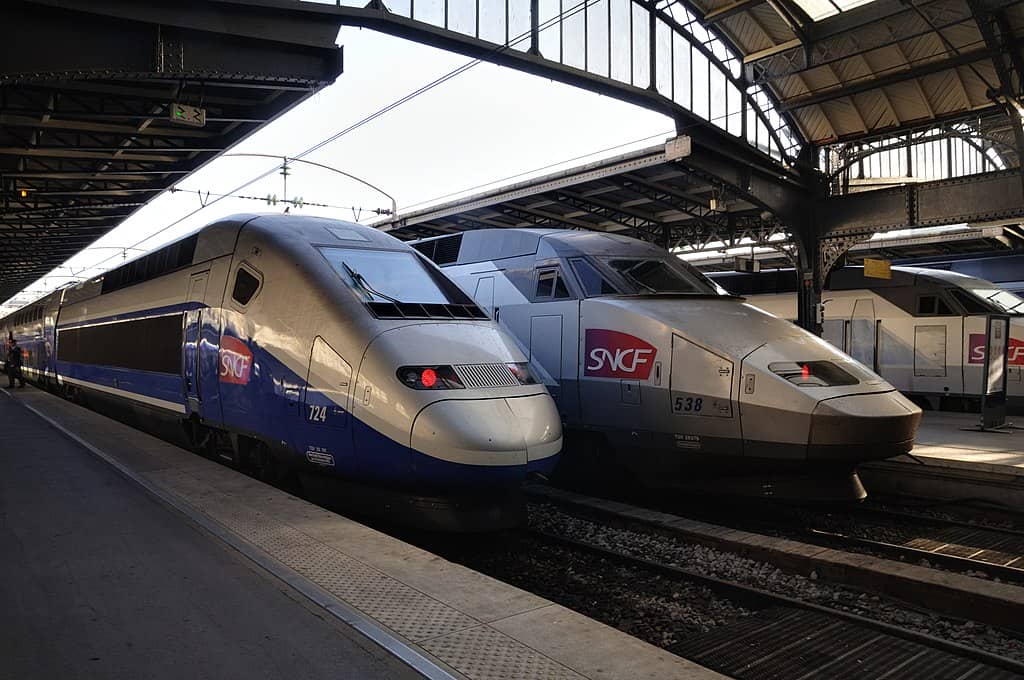 When in France, one of the best ways to travel by land is by train. If you are getting from Paris to Marseille, the train provides a convenient and relaxing way to travel, as well as the opportunity to experience the French countryside framed by the large windows as you pass by.
TGV, France's extremely well-connected high-speed train network, can transport people at more than 200 mph from one end of the country to the other. As a result, using the train is almost always preferable to driving.
Many trains depart from Paris' Gare du Lyon daily to connect Paris and Marseille through the TGV. Trains leave Gare de Lyon every few hours, and you'll arrive in Marseille after only three hours!
Trains that depart from Paris to Marseille make a stop in Lyon. You'll have the option to get off and explore this city for a few hours or so before resuming your train journey down to Marseille.
Traveling around France by rail is a lovely way to see the countryside without having to worry about driving. You simply have to take a seat, relax, and take it all in.
Train Transport Details
Route: Paris Gare de Lyon to Marseille Saint Charles
Cost: starts at 49 €
Schedule: Paris to Marseille TGV trains usually leave every 30 minutes
Where to book/buy a ticket: you can book online in advance or buy your ticket at the station.
3. Paris to Marseille By Bus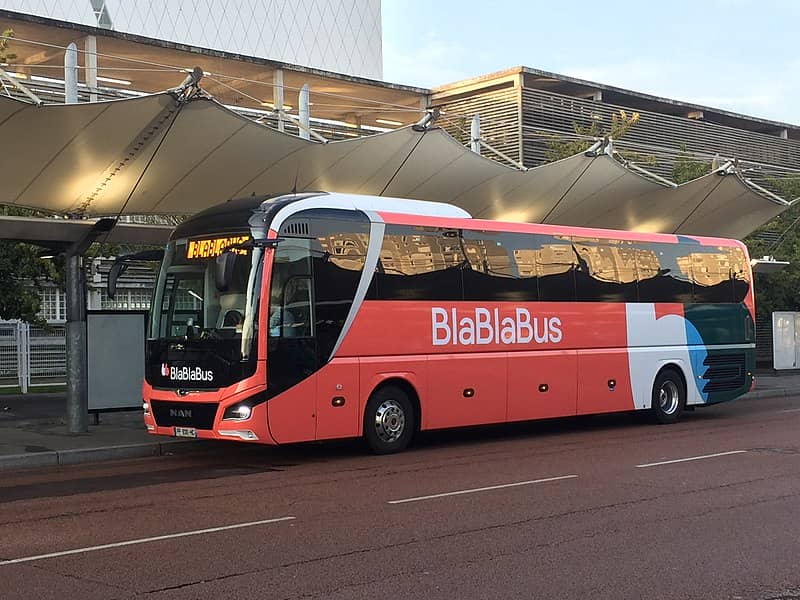 Taking the bus is the most cost-effective mode of transportation between Paris and Marseille if you're on a tight budget. If you know where to search, you may even score tickets for as little as €20! Traveling by bus is indeed the most suitable alternative for budget travelers and students.
However, if you want to save more money and also arrive in Marseille faster (compared to daytime buses), the overnight bus is, objectively, your best option. Most buses bound for Marseille depart from Bercy at 9 pm each evening, and the overnight trip takes only 10 hours. You'll arrive fresh and early in Marseille, ready to start your exploring.
If you can endure long hours of sitting, have extra hours to spare, and want to save even more money, there are cheaper buses that take the lengthier trip. These buses pick up passengers along the way in the countryside.
The travel time varies between 20 and 26 hours. This may sound like such a long time to travel but it's still an option for budget travelers.
Bus Transport Details
Route: Paris Center to Marseille Saint Charles
Cost: starts at 20 € one way
Schedule: a bus leaves every two hours daily, including overnight trips
Where to book/buy tickets: You can buy bus tickets online via Flixbus or Omio or buy from a ticket booth in their Paris stations.
4. Paris to Marseille By Car
Renting a car in Paris to get to Marseille is a good choice If you're traveling with one or more other individuals. If you wish to finish the journey in one day, it will take you about seven hours.
Just like when taking the train, stopping in Lyon is, of course, always a possibility. It cuts the journey in half and allows you to fully appreciate the stunning French countryside as well as various historic and cultural attractions along the way.
As for the insurance, you don't always have to pay the exorbitant rates that the rental companies offer to go with your rental car. Check with your regular insurance company in your home country first, and find out if you can get vehicle coverage even though you are in a different country.
Car Transport Details
Route: Paris City Center to Marseille
Cost: car rental starts at 25 € per day plus fuel
Schedule: anytime you want to drive but if you're traveling long distances, it's best to set out early
Where to book/buy a ticket: you may book your car from sites like Rentalcars.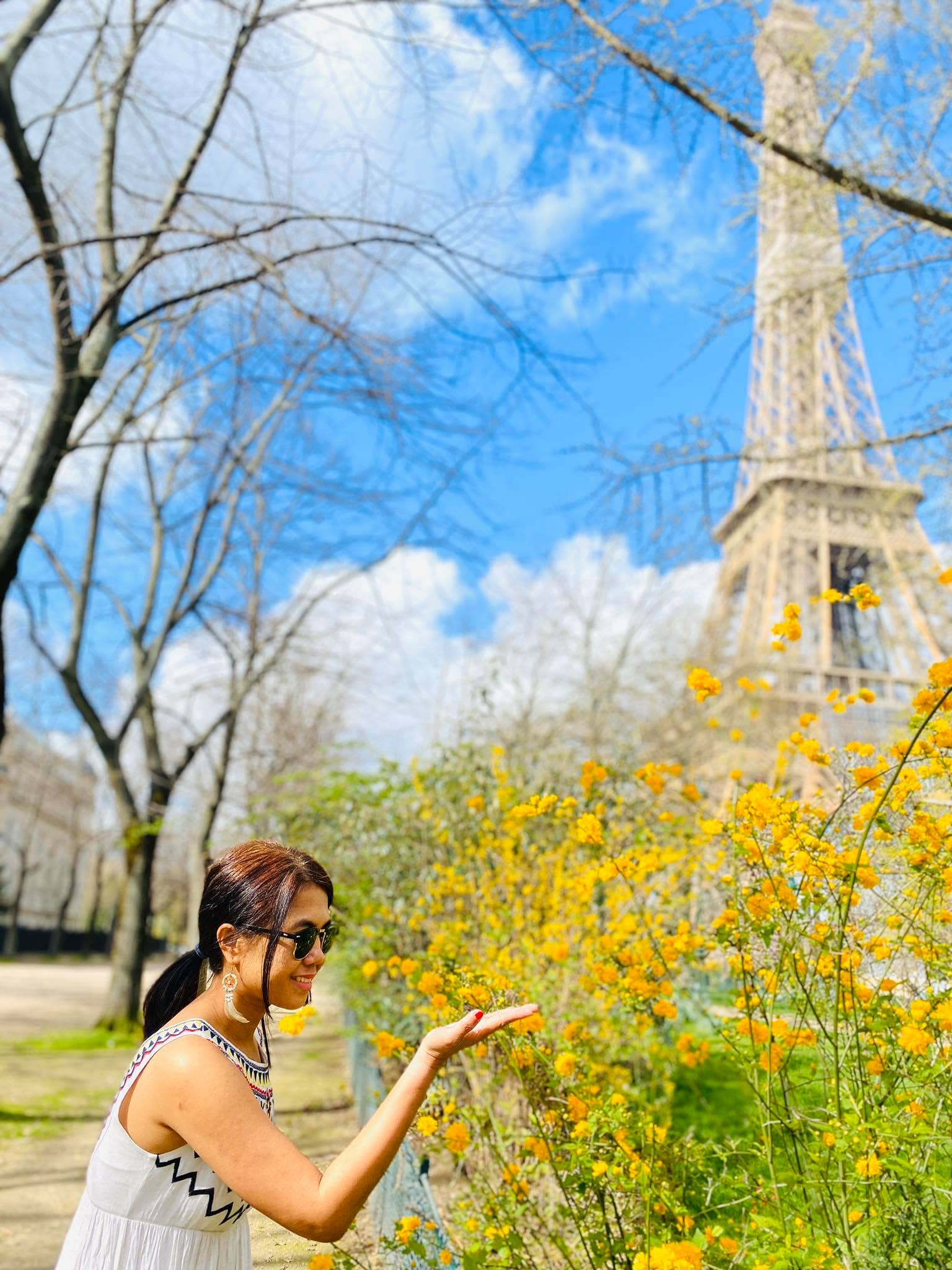 Hi, I'm Christine – a full-time traveler and career woman. Although I'm from the Philippines, my location independent career took me to over 40 countries and lived in 4 continents in the last 10 years, including France. A self-proclaimed Francophile, I love everything France.