Known as the 'City of the Dukes',  Dijon in France is recognized globally for its mustard.
This is also the capital city of the historic region of Burgundy, where you'll come across vineyards along with impressive old buildings and monuments.
More than the spice, Dijon's culinary scene is a must experience.
Stroll along the cobblestone streets of its historic center. Explore not just the stunning structures but also the quaint shops that you'll find in between.
From the majestic palace to mustard boutiques, learn more about the best places to see and things to do in Dijon, France.
11 Best Things To Do In Dijon, France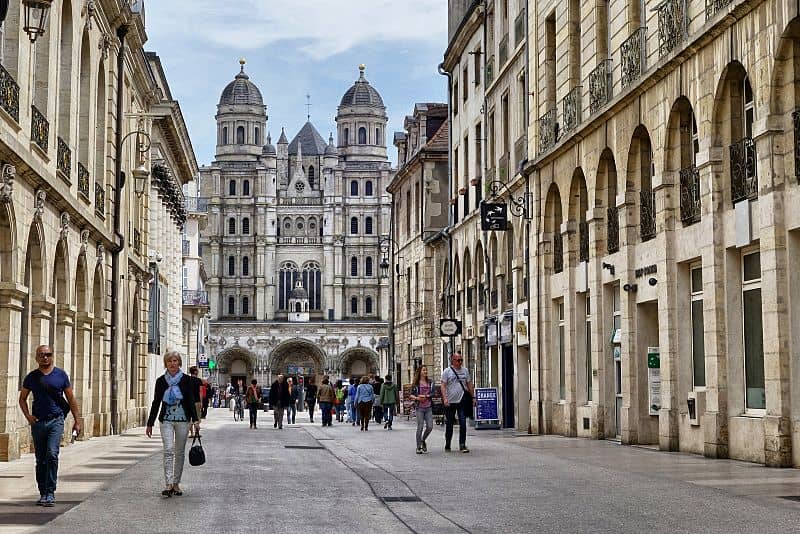 1. Explore the Palace of the Dukes of Burgundy in Dijon

The Palace of the Dukes of Burgundy tops the list of the best places to see in Dijon, especially for a first time visitor.
It was built in 1364 and is a fine example of Gothic and French Baroque architecture. This brilliantly ore served architectural marvel houses the mayor's office, as well as other local administrative offices.
One cannot miss this structure in the city's Place de la Liberation, with its imposing Tour de Phillipe le Bon what one can climb up for fantastic views of the city.
From the tower, one can also enjoy views of the Saone River and rolling vineyard hills.
2. Musee des Beaux-Arts de Dijon
If you're already in the Palace of the Dukes of Burgundy, then you must visit the Museum of Fine Arts housed here.
Musee des Beaux-Arts de Dijon first opened its doors in 1787 and is home to an impressive art collection.
Nearly every art form and medium can be found here, from drawings, paintings, and photographs, to decorative art and sculptures. The exhibits spans eras and movements, from antiquities to modern art.
A total of 130,000 items are on display here, making the Musee des Beaux-Arts one of the best places to visit in Dijon
3. Cathédrale Saint-Bénigne
Regarded as a fine example of Burgundian Gothic architecture, the Cathédrale Saint-Bénigne is one of Dijon's best attractions.
Located in the historic center, the church was constructed from 1280 to 1314 on the site of an old Benedictine abbey.
The only remaining part of the old abbey is the three-story subterranean crypt, which contains the tomb of Saint Benignus.
The church holds daily mass celebrations and hosts organ concerts of renowned musicians throughout the year.
There is also an Archeological Museum inside the cathedral, where you'll find exhibits of artifacts from the Gallo-Roman and medieval era, as well as Romanesque sculptures.
4. Musée de la Vie Bourguignonne
The extensive collections displayed in the Musée de la Vie Bourguignonne take you through the region's rich history and culture.
A fascinating place to visit in Dijon, this museum is situated in the Cloître des Bernardines in Dijon's historic center. This building features the stunning cloister of a 17th-century monastery.
Here, you will find displays and exhibits that feature the history of Dijon, period clothing as well as everyday objects from the last few centuries.
A notable exhibit is that of Faïence de Dijon which showcases some fine faïence ceramics.  Musée de la Vie Bourguignonne also has a library-boutique where you can buy some unique and intricately crafted souvenir items.
5. Stay in Hôtel de Vogüé
Built in 1614 for the advisor of the Bourgogne Parliament Etienne Bouhier, the magnificent Hôtel de Vogüé remains to be one of the best attractions in Dijon.
This hôtel particulier (mansion) is located in the heart of the city's historic center, close to the Palace of the Dukes.
Hôtel de Vogüé is considered a prime example of classical Italian Renaissance architecture, with its elaborate porch and ornate courtyard.
The entire building is known for its luxurious decorations and a colorful tiled roof that is unique to the Burgundy region.
6. Jardin botanique de l'Arquebuse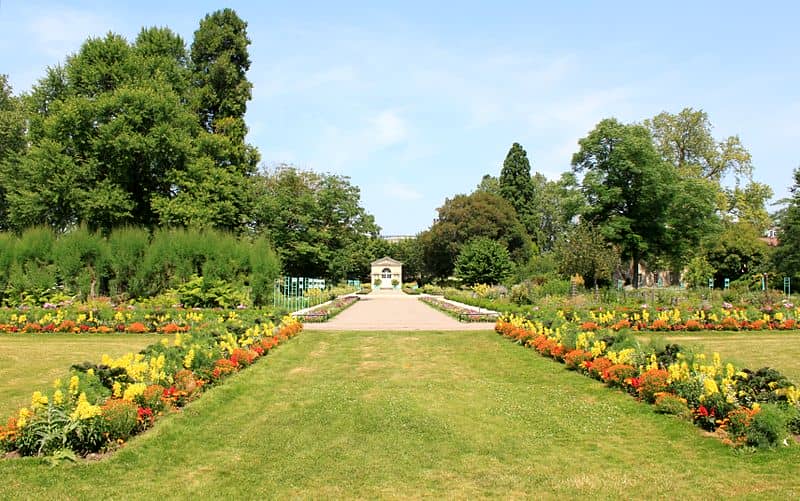 The name of Dijon's picturesque botanical garden takes its name from the 16th-century training ground for arquebusers (soldiers using a type of long gun that was popular in Europe at the time) on which it was built.
This garden serves as a lovely respite in between visiting Dijon's architectural marvels and busy quarters. And it's just among the beautiful gardens in France.
Situated within the city's main park, Jardin Botanique de l'Arquebuse is home to an impressive variety of flora, particularly those that are native to Bourgogne.
This Dijon attraction is perfect for an afternoon stroll as you wind down from exploring the city's more touristy sights.
7. Rue des Forges in Old Town
See more of Dijon's stunning architecture in the quaint Rue des Forges. Take a walk back in time as this avenue is like a living museum of some of the most breathtaking structures you'll ever see in this part of France.
Here, you'll see everything from quaint little shops to grand mansions. Stop when you reach Hotel Chambellan and marvel at its decorative gate.
Step inside and admire the well-maintained courtyard, the intricately carved wooden gallery, and the 15th-century spiral staircase made of stone.
If you're pressed for time, a walk along Rue des Forges is the best thing to do in Dijon to get to know the city.
8. Les Halles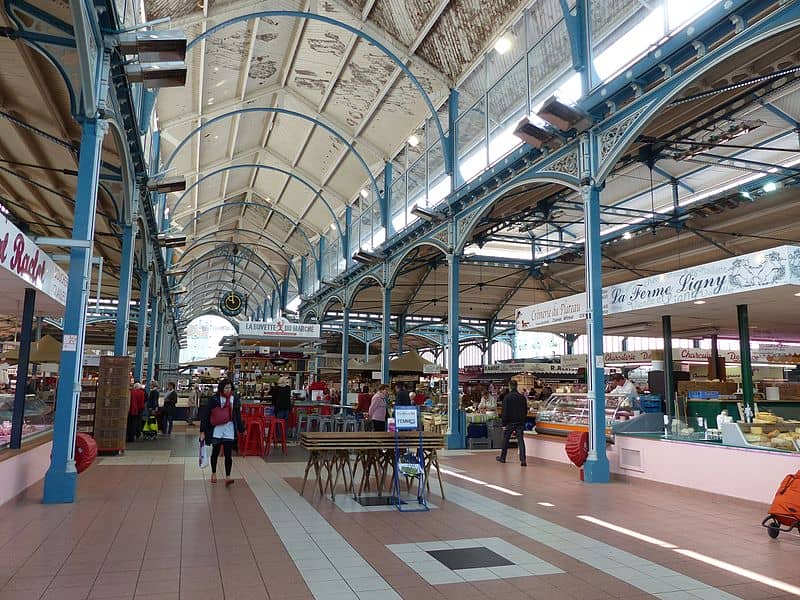 Like in most French towns or cities, one of the best attractions in Dijon is its covered market Les Halles. Built in the 1870s, this building has been declared as a historical monument.
This cast iron and glass building stands out from the more traditionally built structures in Dijon, and it is definitely worth a visit. Step inside and surround yourself with what the market had to offer.
Admire the fresh colorful blooms, pick up some fruits for a picnic lunch or snacks, or buy goodies that you can bring home.  Cheeses, local wines, and spices are some of the recommended items that you can buy from Less Halles.
9. Eat local specialties in Dijon, France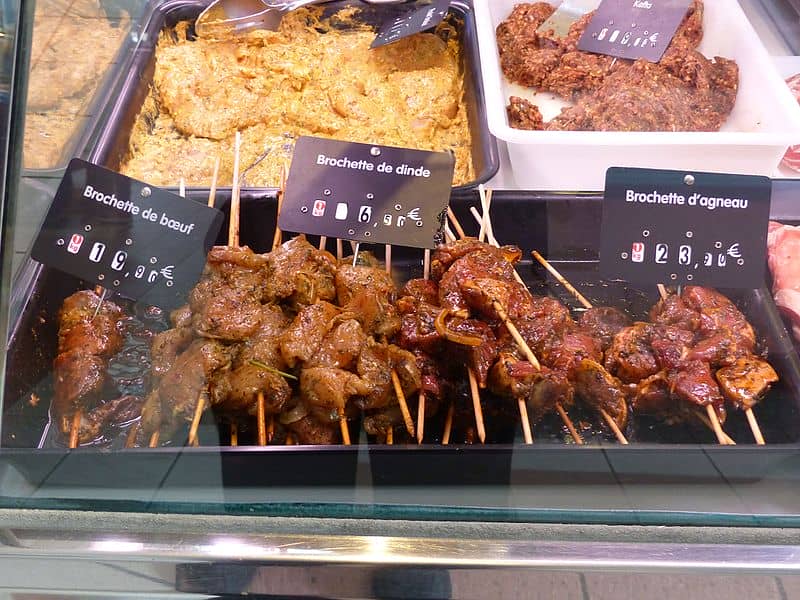 When in any city or town in France, sampling the local specialties is a definite must.
Dijon has a lot to offer when it comes to food – from small artisanal shops to the vast Les Halles covered market. The city isn't just about its mustard, but a variety of spices and gourmet products as well.
While in Dijon, try their version of the blackcurrant liqueur Cassis. The city also has a unique take on the gingerbread, as well as its chocolate products.
How about semi-sweet dark chocolate with Dijon mustard filling, or a honey mustard and chocolate tart? Intriguing, and sampling them is one of the best things to do in Dijon, France.
10. Cote de Nuits Vineyards
As the capital of a top wine-making region, a vineyard is among the best things to visit in Dijon.
Be sure to see some of the Cote de Nuits vineyards, an area known for producing some of the best Aligoté, Chardonnay Gamay and Pinot noir wines.
Join a group tour to enjoy a cruise through plantations as well as wineries for tastings.
Here, you'll get to sample wines in their freshest and purest form so make Cote de Nuits a part of your Dijon itinerary.
11. Dijon Mustard Boutiques and Culinary Shops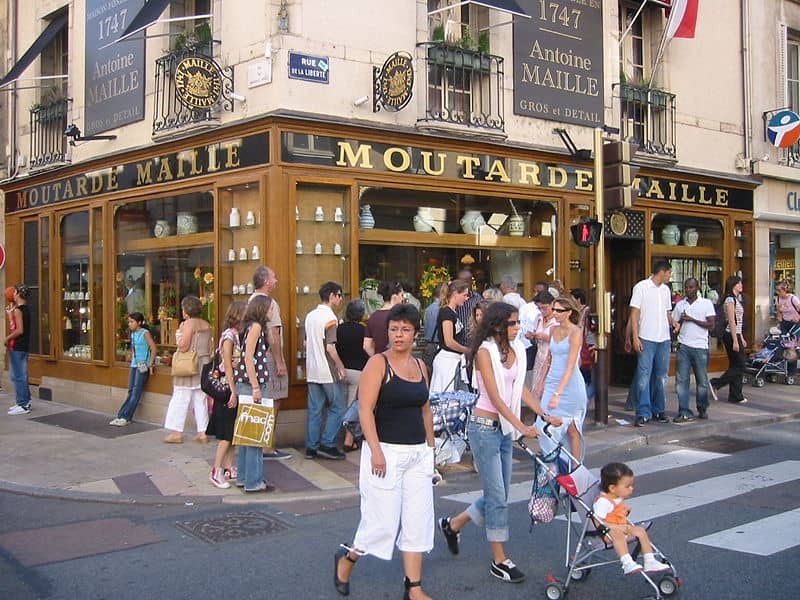 You cannot be in Dijon and not visit a mustard shop. The area is blessed with woodland terrain that's ideal for cultivating mustard plants.
The distinct pungent seeds that are native to Dijon's mustard is perhaps what the city is best known for. The city has enjoyed this distinction for centuries, and most of its top mustard boutiques date back to as early as the mid-1700s.
Some of the top places to visit in Dijon for all things mustard are the Maison Maille and the Moutarderie Edmund Fallot.
For sumptuous French pastries, check out La Maison des Pains. Meanwhile, if you want more Dijon products to go with your mustard, visit the Les Halles for cheese, chocolates, spices, and a lot more.
So, that's our list of the best things to do in Dijon, France. I hope this helps if you're planning a trip to Dijon. Do you have any other suggestions for Dijon? Let us know in the comments below!
---
New to Airbnb? Get a $43 off for your next trip if you use our link here. 
---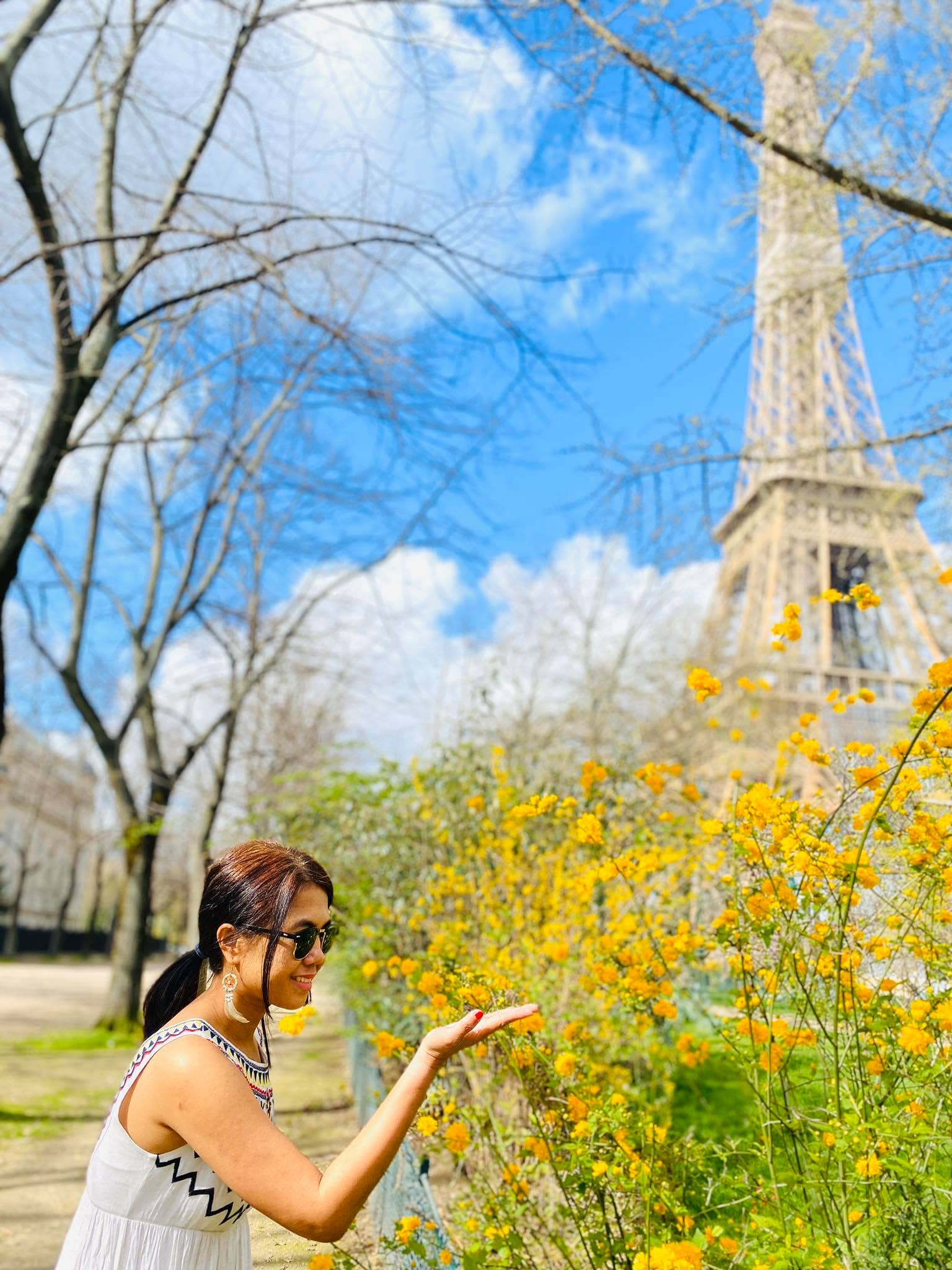 Hi, I'm Christine – a full-time traveler and career woman. Although I'm from the Philippines, my location independent career took me to over 40 countries for the past 8 years. I also lived in 3 continents – from the Caribbean, South East Asia to Africa. France remains special to me, however. From architecture, history, and arts – France is truly an amazing place.