Lille is the westernmost city of France, and looking at its architecture, one can easily tell its Flemish influences.
It is located by the border to Belgium and you can actually be in another country in less than an hour if you choose to, but Lille's got more to offer than its 'uniform' yet interesting architecture. It is also 2.5 hours away from Paris and it's one of the best day trips from the city.
From a grand square to a stunning Gothic church, an old-stock exchange to its distinct architectural character, even what to eat when a craving for sweets — Lille is a great city to explore.
If you happen to be touring France and this city is part of your itinerary or you intend to stay for a few days to experience something off the beaten track— here are some things to do and places to visit when in Lille.
Top 10 Things To Do in Lille
1. Place du General de Gaulle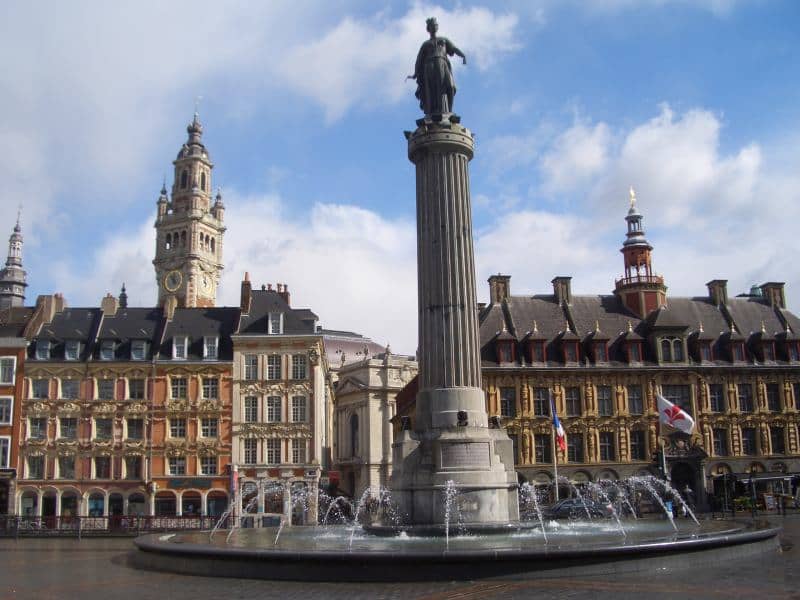 If there's one place in Lille where every visit should start, it's at the Place Du General de Gaulle. Also known as the 'Grand Place', this pretty square is named after the man who's considered by the French as the greatest president ever.
This place is in every way as gorgeous as the rest of Lille, with a huge ornate fountain where you can sit by, relax and people watch. Or enjoy some takeaway drink or snack from any of the cafés or eateries surrounding the square.
The Grand Place is where most locals gather to sit for a while or breathe in before going anywhere else, and definitely among the best things to do in Lille if you're new to this beautiful French city.
2. Eglise Saint-Maurice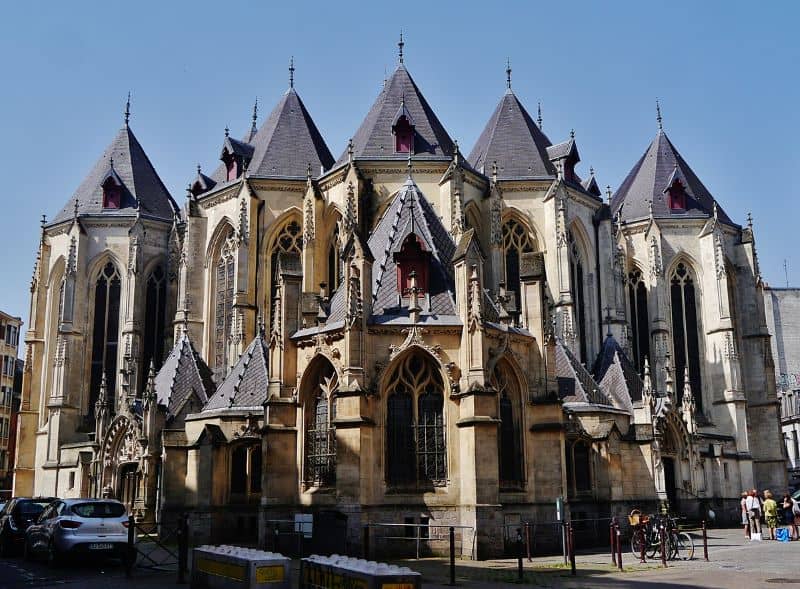 A tour of any European city isn't complete without a visit to a church. Most of the time, this isn't for religious purposes but to admire its architecture and get to know a bit about its history.
One of the best places to see in Lille is the majestic Eglise Saint-Maurice on Rue de Paris.
It is a prime example of Gothic architecture, that has been around since the 14th century. Since then, the church has undergone restorations and reconstructions, mostly to maintain its Gothic splendor.
A walk inside will tell you why it's a must-visit, as even if you do not have any religious inclinations, you'd be amazed at its ethereal appeal.
Be sure to pay a visit when in Lille, preferably in the early morning or late afternoon to capture how stunning the Eglise Saint-Maurice looks like against the rising or setting sun.
Opening Hours
Monday to Friday – 11:00 AM to 6:00 PM
Saturday – 11:00 AM to 7:00 PM
Sunday – 3:00 PM to 8:00 PM
Contact Information
Phone: +33320060721
Address: Parvis St-Maurice, 59000 Lille
3. Jardin Vauban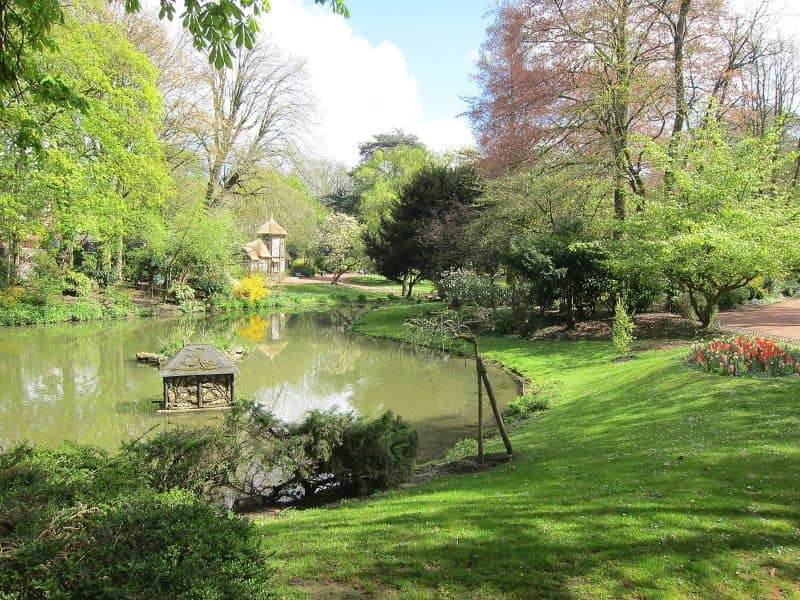 There's plenty to see and do in Lille and the crowd can be overwhelming. If you're looking for a quiet place to aimlessly walk around in or simply enjoy a picnic lunch, Jardin Vauban should be your next stop.
This gorgeous park and garden is situated in a quiet corner of the city and boasts of picture-perfect gardens, orchards, and walkways.
Your only dilemma will probably be which spot to pick to sit down or kay out your picnic mat. This is one of Lille's attractions that's surely worth a visit.
Opening Hours
open 24 hours
Contact Information
Phone: 0328361350
Address: Vauban Boulevard 59000 LILLE
4. Vieille Bourse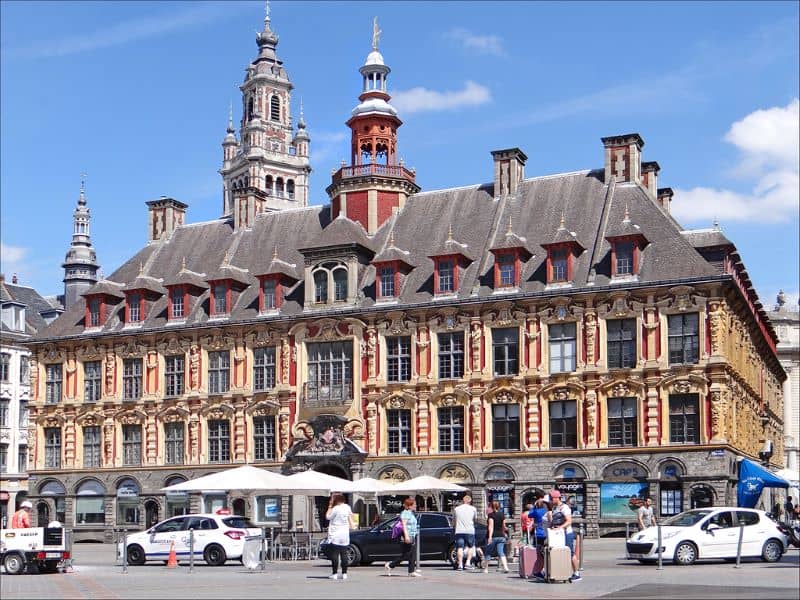 The Vieille Bourse area dates back to the 17th century and is also known as the Old Stock Exchange. This place is comprised of 24 similarly designed houses surrounding an inner square.
A great place to be any time of the day, this is among the best places to visit in Lille. In the morning, the square is a calm, quiet area that's perfect for admiring its architecture.
In the afternoon, there's a buzz of activity as second-hand booksellers put up their stands while others come here to play chess.
Opening Hours
Tuesday to Sunday – 1:00 PM to 7:00 PM
Contact Information
Address: Place du Général de Gaulle 59000 LILLE
5. Palais Beaux-Arts (Fine Arts Museum)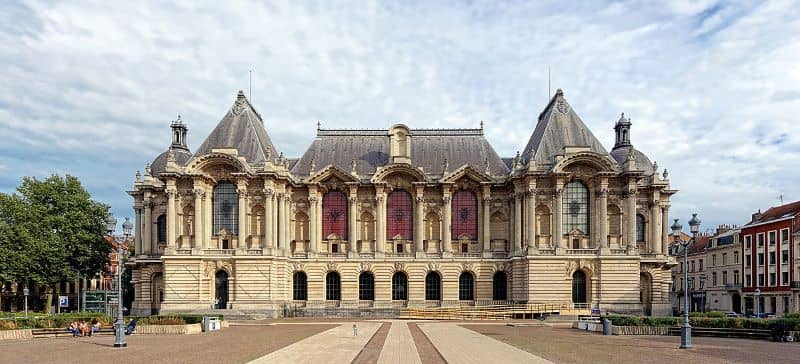 Regarded as the second most important museum in France next to the Louvre, the Palais Beaux-Arts, or the Fine Arts Museum is a must-see in Lille. You just have to see how massive it is and where the collections are housed in to know why.
The Palais Beaux-Arts building boasts of truly stylish architecture, with its atrium that's vast and airy. The must-see collections of Palais Beaux-Arts are made up of masterpieces such as those by Delacroix, Goya, Rubens, and Van Dyck.
You'll also find paintings from the 19th century, impressionist art from Monet, modernist art from Picasso, a sculpture gallery that has works by the likes of Rodin and a collection of antiquities.
Art enthusiasts or not, a visit to the stunning Palais Beaux-Arts is one of the best activities to do in Lille. Vieille Bourse
Opening Hours
Monday – 2:00 PM to 6:00 PM
Wednesday to Sunday – 10:00 AM to 6:00 PM
Admission Fee
Collections: full price – €7 – concession – €4
Exhibition: full price: €10 – concession – €8
Exhibition + Coll. – full price – €11 – concession – €9
Contact Information
Address: Place of the Republic 59000 Lille
Phone:  +0033(0)320067800
6. Rang du Beauregard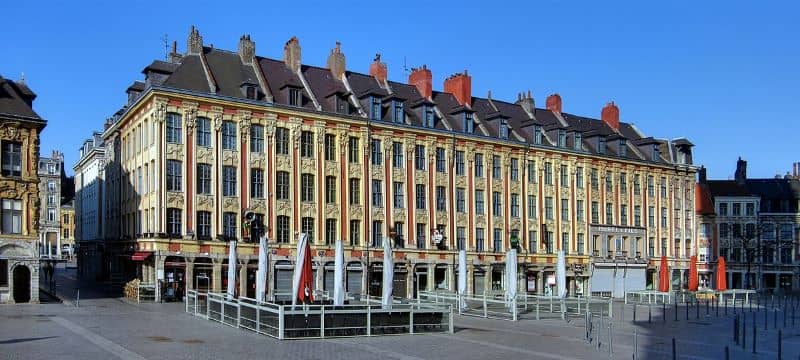 More architectural wonders await at the Rang du Beauregard, which is just opposite the Vieille Bourse in Place du Théâtre.
Following guidelines from the City Council so that buildings in the area have a uniform design, Simon Vollant created Rang du Beauregard's famous row of houses.
These Neoclassical Baroque style structures are among the best attractions in Lille and feature clean lines adorned with angels, cornucopias, and scrolls.
Made with stone and brick, these historic buildings also have cannonball in the facades from the Austrians Siege of Lille in 2783.
Contact Information
Address: Place du Théâtre, 59000 Lille
7. Porte de Paris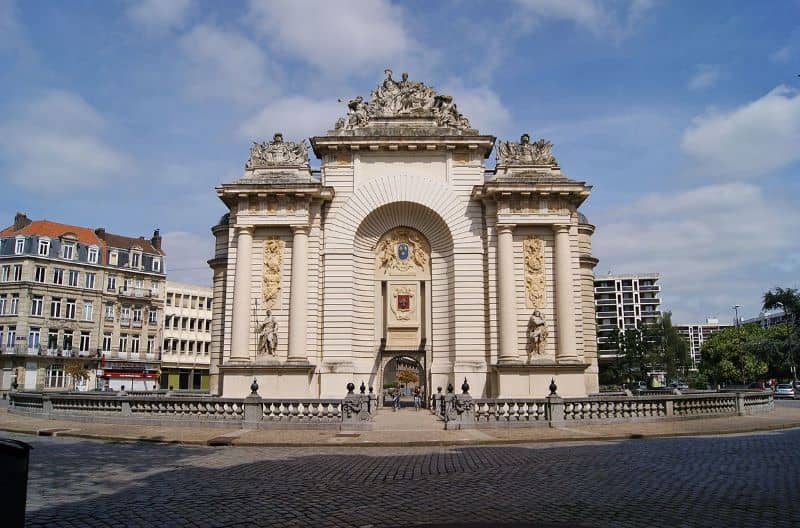 Being a French city, there's got to be an Arc de Triomphe here as well and it's even called Porte de Paris or Gate of Paris.
However, unlike most arcs around France or other European cities, this arc looks more like a building instead of being 'open'.
This was constructed in the 17th century to celebrate Louis XIV's triumph over the city and one of the best attractions in Lille.
Just across the arc is the belfry, which betrays the city's Flemish influences being located by the Belgium border. You can't miss this one as it's easily seen at the Place Augustin Laurent, by the city hall of Lille.
8. Go Shopping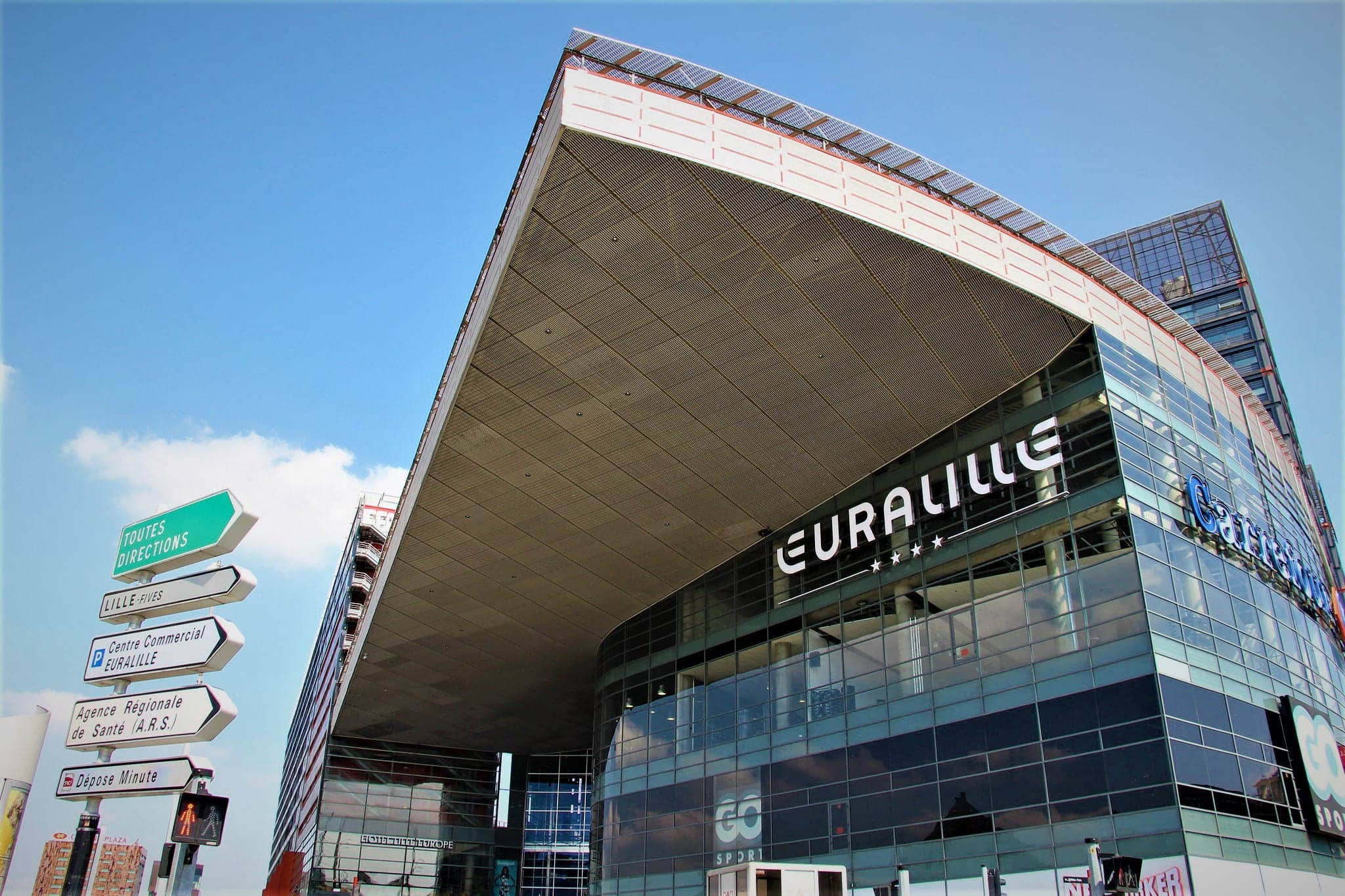 Lille may have some of the world's upscale brands such as Hermes and Louis Vuitton, but what it is known for when it comes to shopping is the abundance of independent boutiques.
Being a city that values its art and culture, it is no wonder that Lille is also home to designers that offer great alternatives for the budget-conscious shopper.
These local shops may be cheaper but they're worth it as they offer clothes, accessories, arts, and crafts that are truly unique and timeless.
If you're planning to get something from this city as a souvenir of your trip, checking out the independent local shops is one of the best things to fo in Lille.
9. Musée Louvre-Lens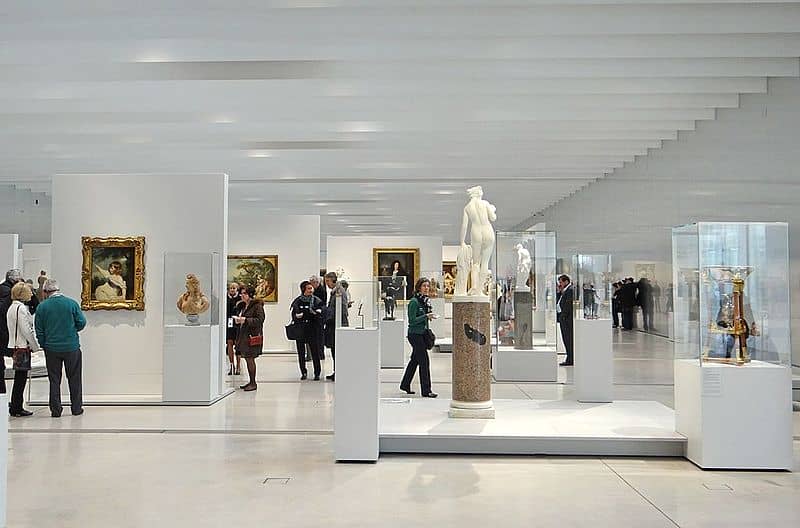 Located in a former mining area converted into a park, the Musée Louvre- The lens is another must-visit in Lille.
This museum is known for its ever-changing exhibits from the Louvre in Paris.
This is regarded as an important art museum in the Nord-Pas-de-Calais region and houses a variety of exhibits in its 3,000-square-meter Grande Galerie as well as the Galerie du Temps.
The latter features pieces from Louver categorized into Antiquity, Middle Ages, and the Modern Era. Only 30 minutes from Lille, this is a definite must-visit.
Opening Hours
Monday – 10:00 AM to 6:00 PM
Wednesday to Sunday – 10:00 AM to 6:00 PM
Admission Fee
Time Gallery and Glass Pavilion:
Free entry
Gallery of temporary exhibitions:
Full price: 10 € / 18 – 25 years: 5 € / – 18 years: free
Contact Information
Address: 99, rue Paul Bert 62300 Lens
Phone:0321186262 / 0321186321
10. Have a Merveilleux
If you want to try something sweet in Lille, you'll most likely be told to have a merveilleux. A merveilleux is essentially a pastry with meringue, whipped cream, and chocolate.
Be sure to get them at the Aux Merveilleux located in 67 Rue de la Monnaie, where there's a variety of flavors to choose from.
After you've been exploring and seeing a lot of this beautiful city, a Merveilleux is definitely the best way to reward yourself.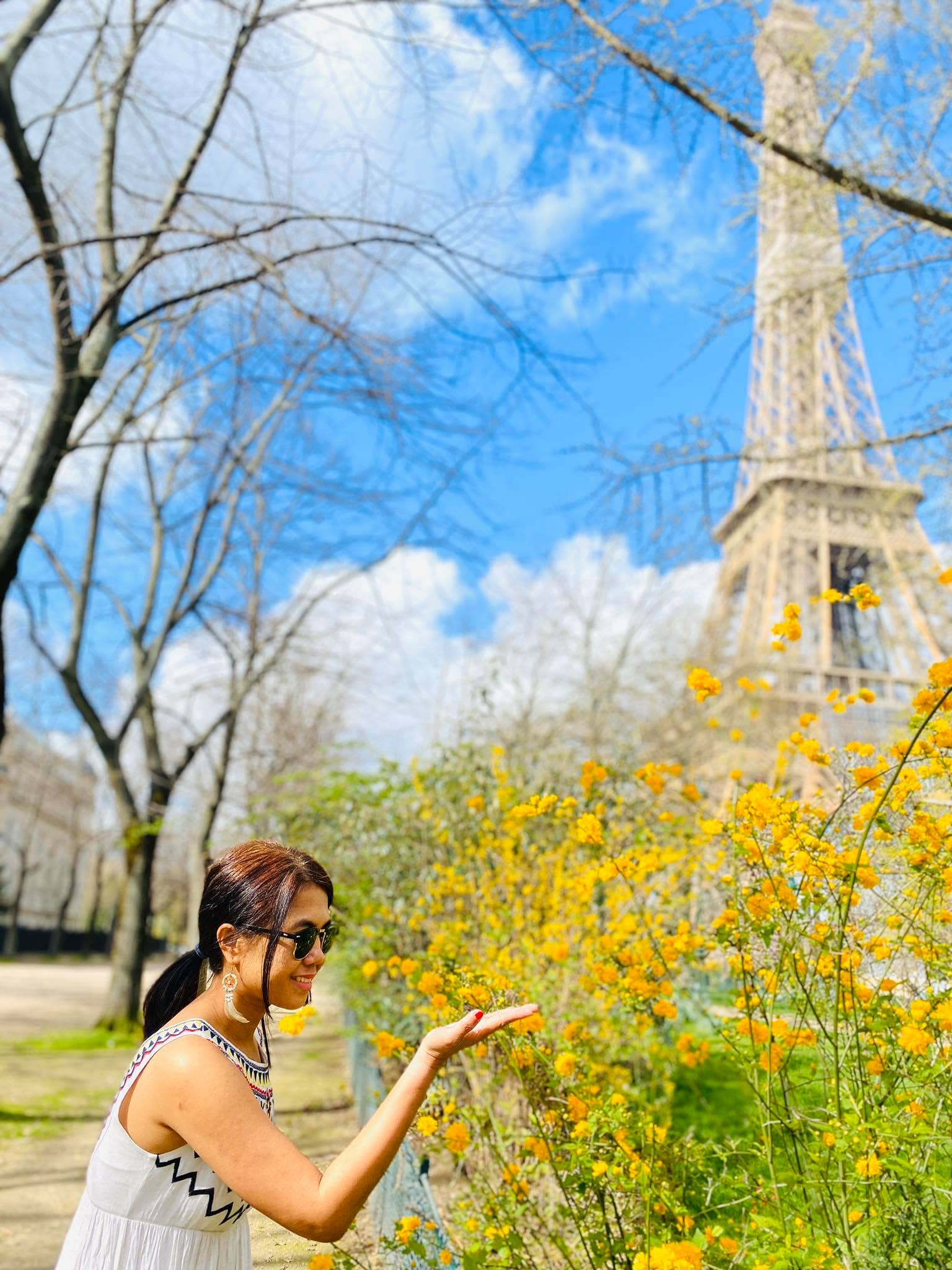 Hi, I'm Christine – a full-time traveler and career woman. Although I'm from the Philippines, my location independent career took me to over 40 countries for the past 8 years. I also lived in 3 continents – from the Caribbean, South East Asia to Africa. France remains special to me, however. From architecture, history, and arts – France is truly an amazing place.