There are many French actresses that are not just famous in France but also in Hollywood. Aside from being glamorous and lavish as Hollywood stars, they also do have a timeless character and elegance that helps them stand out.
They've wowed audiences with their distinct flair, remarkable acting talent, and ability to imbue characters and films with passion.
20 Internationally Famous French Actresses
Journey To France contains affiliate links all throughout the site. If you choose to purchase a product or book services through our affiliate links, this earns us a commission at no extra cost to you. For our complete disclosure, click here
Here are some of the best and most famous French actresses, that are not only award-winning but also made French people popular in the film industry.
1. Isabelle Adjani
Isabelle Yasmina Adjani was born on June 27, 1955, in the 17th arrondissement of Paris, to a German Catholic mother from Bavaria and an Algerian Kabyle father from Constantine.
Isabelle grew up bilingual, fluent in both French and German. Adjani started acting in amateur theater at the age of 12 after winning a school recitation contest. In 1976, she graduated from the University of Vincennes with a baccalaureate degree.
Regarded as one of the most beautiful French actresses, Adjani holds the distinction of being the only one to win five César Awards: for Possession (1981), One Deadly Summer (1983), Camille Claudel (1988), La Reine Margot (1994), and Skirt Day (1995). (2009). In 2010, she was awarded a Chevalier of the Legion of Honour and named a Commander of the Order of Arts and Letters in 2014.
2. Brigitte Bardot
In her early years, Bardot, who was born and reared in Paris, dreamed of becoming a ballerina. In 1952, she debuted on the stage.
In 1957, her performance in And God Created Woman (1956) earned her international acclaim, as well as the attention of French intellectuals. Simone de Beauvoir's essay The Lolita Syndrome, published in 1959.
Bardot then went on to star in Jean-Luc Godard's film Le Mépris (1963). She was nominated for a BAFTA Award for Best Foreign Actress for her performance in Louis Malle's film Viva Maria! (1965).
In 1973, Bardot left the entertainment business. She has appeared in 47 films, participated in many musicals, and recorded over 60 songs.
In 1985, she was presented with the Legion of Honour, but she refused it. She became an animal rights activist after retiring and became one of the most influential French women of all time.
3. Juliette Binoche
Juliette Binoche is a well-known French actress who has won praise throughout the world for her sensitivity and emotional maturity in portraying complicated characters on television and stage.
She was exposed to the intricacies of acting and filmmaking from an early age as the daughter of actor and filmmaker Jean-Marie Binoche.
She enrolled in France's premier drama academy, The Conservatoire national supérieur d'art dramatique, as a young adult to study acting, but she dropped out after only a few months because she disliked the program. Still, she then went on to pursue a professional acting career.
She made her film debut after appearing in various stage performances. She swiftly became a popular movie star, earning the Academy Award for Best Supporting Actress for her performance in the film "The English Patient".
She was also nominated for a BAFTA Award for Best Actress in a Supporting Performance and a European Film Award for Best Actress in a Supporting Role for the same role.
Meanwhile, her performance as Vianne Rocher in "Chocolat" earned her the European Film Award for Best Actress in 2000.
4. Marion Cotillard
Marion was born into a family of actors, so acting came naturally to her. Her early films featured her in minor roles, but she gradually gained the attention of filmmakers and progressed to starring roles.
She attracted audiences in both Tim Burton's "Big Fish" and the French film "A Very Long Engagement" in the United States.
Her outstanding performance as legendary French singer Edith Piaf in the biopic "La Vie en Rose" earned her an Academy Award nomination, while her performance in "Rust and Bone" was praised by critics.
She's become a sought-after actress in Hollywood, having appeared in films like Michael Mann's 'Public Enemies,' Woody Allen's 'Midnight in Paris,' and two Christopher Nolan pictures, 'Inception' and 'The Dark Knight Rises,' among others.
5. Catherine Deneuve
Catherine Deneuve is a well-known French actress who is noted for both her Gallic beauty and her work in films directed by some of the world's most renowned filmmakers.
She began acting at the age of thirteen and went on to appear in over 120 films throughout her five-decade career.
Jacques Demy's spectacular musical 'Les Parapluies de Cherbourg' ('The Umbrellas of Cherbourg') in 1964 was her breakthrough role.
She went on to work in a variety of genres and gave a diverse range of noteworthy performances with aplomb.
'Repulsion,' 'Belle de Jour,' 'Tristana,' 'The Last Metro,' 'The Hunger,' '8 Women,' and 'Dancer in the Dark,' are just a few of her outstanding films.
Her performance as Eliane in the epic drama 'Indochine,' directed by Régis Wargnier, earned her her first Academy Award nomination for Best Actress.
She has been nominated fourteen times for the César Awards and has won twice for the films "The Last Metro" and "Indochine."
6. Eva Green
Paris-born Eva began her career as an actor in theater productions. As a theater actress, she earned a nomination for the Nuit des Molières, France's annual national theatre awards ceremony.
Bernardo Bertolucci, an Italian filmmaker, and screenwriter, took notice of her and cast her in his film 'The Dreamers,' giving her a prominent role.
Eva Green went on to star in blockbuster films including James Bond's 'Casino Royale', '300: Rise of an Empire', and 'Spectre', directed by Tim Burton.
She also starred in the Penny Dreadful series from 2014 to 2016, which earned a lot of praise from critics and fans. Aside from being a famous actress, Eva Green is also considered one of the top French models.
7. Isabelle Huppert
Huppert was born in Paris, France, to a mother who taught English and a father who built safes. She grew up in Ville-d'Avray, where her mother pushed her to start acting at a young age, and she went on to become a teen idol in Paris.
She went on to study acting at the Conservatoire à rayonnement régional de Versailles, where she won a prize. She graduated from the Conservatoire National Supérieur d'Art Dramatique.
Isabelle Huppert is now widely regarded as "one of the best actresses in the world," and is most recognized for her depictions of morally vacuous characters. She has been nominated for a record 16 César Awards and has won two of them.
She has gotten the most Lumières Award nominations of any person, with six, and has won four of them. The New York Times named her second among the finest actresses of the twenty-first century in 2020.
8. Jeanne Moreau
Moreau, the daughter of a dancer and a restaurateur, was born in Paris. Her mother was English, and her father was French. The family was split up during World War II, and Moreau stayed in Paris with her mother.
After seeing a performance of Jean Anouilh's Antigone at the age of 16, Moreau decided she wanted to be an actress. She went on to the Paris Conservatoire to continue her education.
As an actress, singer, playwright, and director, she had a long and successful career. She debuted on stage in 1947 and quickly rose to become one of the Comédie-main Française's actresses.
In 1949, Moreau made her cinematic debut in a brief role in Elevator to the Gallows (1958), Michelangelo Antonioni's La Notte (1961), and François Truffaut's Jules et Jim (1962).
Moreau's cinematic career peaked in the 1960s, but she continued to act into her eighties. "The greatest french actor in the world," Orson Welles named her.
9. Léa Seydoux
Léa was born and grew up in Paris, France, and as a child, she longed to be an opera singer.
However, at the age of 18, she had decided to pursue acting as a career. She studied acting at the 'Actors Studio' in New York and the French theatrical school 'Les Enfants Terribles.'
She began her acting career with the 2006 film "Girlfriends," which she followed up with a music video. She starred as a farmer girl in Quentin Tarantino's film 'Inglourious Basterds' in 2009.
In 2013, she starred in the cult classic French film "Blue Is the Warmest Color." Her performance in the film earned her the prestigious 'Palme d'Or' at the Cannes Film Festival.
She has appeared in many films since then. She has since starred in several critically acclaimed Hollywood films, including "The Grand Budapest Hotel" and "Spectre."
10. Audrey Tautou
Audrey Tautou is the perfect blend of excellent looks and talents. Acting did not appear to be a viable career choice for the lovely dark-haired girl from a family of intellectuals. She acquired the acting bug in high school and chose to pursue a career as an actress.
She enrolled in acting classes at the Cours Florent and was immediately cast in the television film "Coeur de cible." She made her feature film debut with the film "Venus Beauty Institute," for which she received critical acclaim.
The fearless actress enjoys taking on a wide range of characters and has appeared in films ranging from the romantic comedy "Amelie" to the thriller "Dirty Pretty Things." She also starred alongside Tom Hanks in the film "The Da Vinci Code."
Besides being an actress, Audrey is known for her fashion sense and is regarded as a fashionista.
11. Sophie Marceau
Sophie Marceau was born in Paris, France, on November 17, 1966. Marceau was raised by a humble family. Her mother was a shop assistant, while his father was a truck driver.
Marceau first entered the film industry after auditioning for a role in a Claude Pinoteau film, "The Party" (1980). Luckily, she was able to get the role. From then on, she continued to work in several films like "La Boum" (1980) and "La Boum 2" (1982). In recognition of her work in these films, Marceau earned a Cesar Award for 'Most Promising Actress'.
In 1994, Marceau was awarded the Moliere of the Best Theatrical Revelation for "Eurydice et Pygmalion". Moreover, Marceau was appointed as an international ambassador for the Paris-based luxury jeweler Chaumet, ever since 2008.
12. Melanie Laurent
Actress Melanie Laurent was born to a Jewish family on February 21, 1983. Her journey to becoming one of the most popular actresses in France took place when Laurent was sixteen years old. Thanks to Gerard Depardieu who discovered her talent in acting and cast her in the 1999 romantic drama film "The Bridge". But even though Laurent only played a minor role, the film became a major opportunity for her to be featured in notable films.
Melanie Laurent continued to be recognized and won a Cesar Award after starring in the drama film "Don't Worry, I'm Fine" (2006). Furthermore, Laurent garnered international acclaim in the films "Operation Finale", "Now You See Me", "6 Underground", and "Inglorious Basterds."
13. Emma Mackey
Emma Mackey popularly known as "Maeve Wiley" in the comedy-drama series "Sex Education" is a famous actress from France. She was born on January 4, 1996, in Le Mans, France.
The success of the series "Sex Education" earned her a British Academy Television Award nomination. The series was about two friends, Maeve Wiley (Emma Mackey) who worked alongside Otis (Asa Butterfield) to open a secret sex therapy clinic on campus.
The French Hollywood actress also starred in popular films such as "Death on the Nile" (2022), "Emily" (2022), and the 2021 drama film "Eiffel".
14. Emmanuelle Beart
Emmanuelle Beart is a popular actress from France born on the 14th of August 1963. Beart has been in nearly sixty films since 1972.
Beart's beauty and outstanding acting skills made her a Cesar Award nominee. But it was in the film "Manon des Sources" (1986), that her award-winning performance made her win a Cesar Award for Most Promising Actress and Best Actress.
Emmanuelle Beart's career skyrocketed when she won the Cesar Award, with roles in box office hits such as "A Heart in Winter" (1992), "8 Women" (2002), and "Nelly and Mr. Arnaud" (1995).
Beart, however, is not only an actress but also an activist. She is an ambassador for UNICEF and frequently takes part in campaigns to raise public awareness about social and environmental issues.
15. Leslie Caron
Born on July 1, 1931, French-American actress Leslie Caron started her career as a ballerina. Little did she know, she would become one of the best French actresses in Hollywood.
Caron entered the world of the acting industry in the 1950s when she was discovered by the MGM star, Gene Kelly. Kelly got her as a co-star for the Oscar-winning musical "An American in Paris" (1951).
Moreover, Caron's portrayal of a French girl with an emotional relationship with a carnival puppeteer in the American film "Lili" (1953) continues to impress audiences.
As a result of her stellar acting skills, Leslie Caron was honored with numerous awards, including the Golden Globe, two BAFTAs, and a Primetime Emmy.
16. Elodie Yung
Elodie Yung is one of the best French actresses, known for starring in a number of international films. She was born on February 22, 1981, in Paris, France.
Elodie Yung made her acting debut in the 2004 action drama film "Les fils du vent", in which she played the lead female role.
Yung practiced Karate for over ten years which is why she was able to do her own stunts in different action films like "Daredevil" (2016), and "The Defenders" (2017).
Yung's acting career continued to flourish and got starred in the TV police series "Les Bleus". Year 2011, when Yung played as 'Miriam Wu' in the film " The Girl with the Dragon Tattoo".
17. Adele Exarchopoulos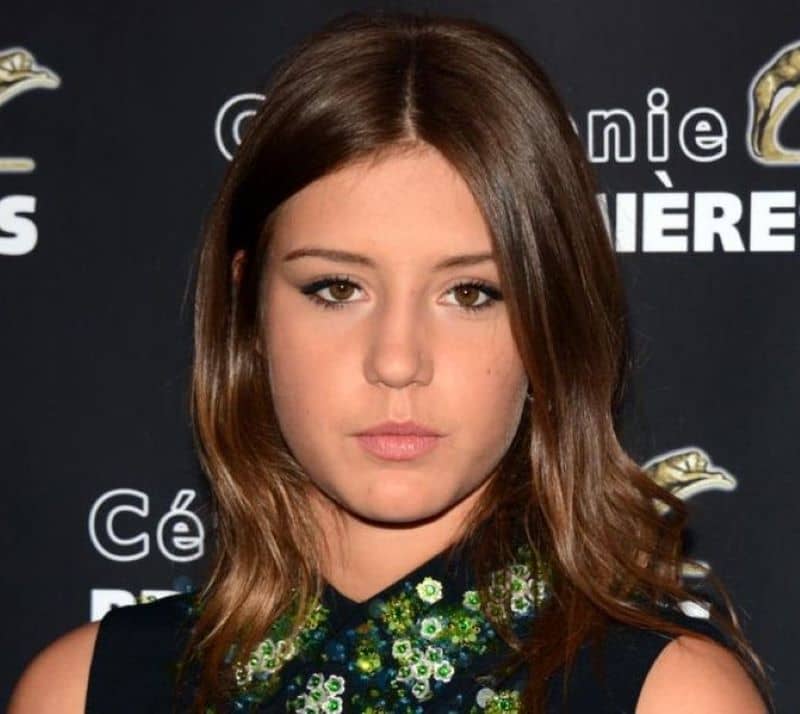 Adele Exarchopoulos was born in 1993 in Paris, France. After her role as Adele in the 2013 film "Blue is the Warmest Color," Exarchopoulos gained widespread recognition. Exarchopoulos' award-winning performance in the film, garnered her international acclaim, and became the youngest TV personality ever to win the Palme d'Or, the highest prize presented at the Cannes Film Festival.
The film "Blue is the Warmest Color" gave Exarchopoulos the major breakthrough in her entire career. Aside from the Palme d'Or, she was also awarded the César Award for Most Promising Actress, the Los Angeles Film Critics Association Award for Best Actress, and the Trophée Chopard Award for Female Revelation of the Year.
But before she could enjoy the success of her career, the female French film star was also featured in films including "Boxes" (2007), "R.I.S, police Scientifique" (2006), Les enfants de Timpelbach" (2008); "La Rafle" (2010), and "Tête de turc" (2010).
18. Chantal Lauby
Chantal Lauby was born in Gap, Hautes-Alpes, France on March 23, 1948. Aside from acting, Lauby also directs films, writes scripts, and hosts television shows.
Lauby started her career in acting after starring in notable films from the late 1970s until the 2000s. In 1979, Lauby starred in the comedy film "Ils sont grands ces petits", which is about two childhood friends who both mysteriously disappeared. She also appeared in "La Cite de la peur: une comedie familiale" alongside Dominique Farrugia in 1994.
Comedy roles kept coming for Chantal Lauby, and she appeared in films including "X, Y" (1995), "Didier" (1997), and "Meilleur espoir féminin" (2000).
Moreover, Lauby is also a member and founder of "Le Nuls'. It is a group of comedians, including Dominique Farrugia, Alain Chabat, and Bruno Carette.
19. Josiane Balasko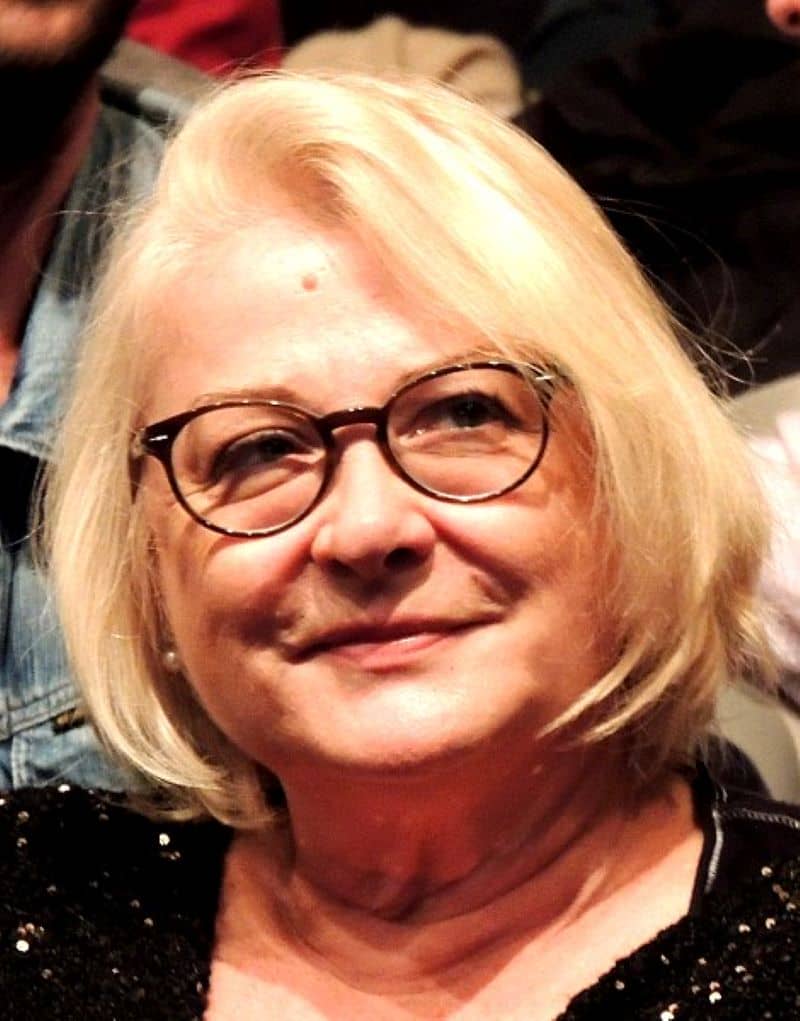 Josiane Balasko is a French actress born in Paris France in the year 1950. Balasko is also a writer and a director. Her excellent performance in different films she was featured in, made her nominated for Cesar Awards seven times, and was able to win it twice.
In 1978, Balasko made her film debut in Patrice Leconte's "Les Petits Calins". In addition, the comedy film "All Mixed Up," in which Balasko co-starred with Isabelle Huppert, was a showcase for her directing abilities.
Balasko also had starring roles in a number of famous films of the late 1990s and early 2000s. The Hedgehog (2009), French Twist (1995), and French Gigolo (2008) are just a few examples.
20. Alexandra Lamy
Alexandra Lamy is another famous actress from France. She was born on October 14, 1971. Before Lamy rose to fame for her acting skills, she first started in television commercials.
Lamy made her name in the popular French television series "Un gars, une fille," which ran for a total of five seasons from 1999 to 2003. But the French actress kept pushing forward, appearing in several significant films of the 2000s, including "Lucky Luke" (2009), "Au suivant!" (2005), "Jamais le premier soir / Never on the First Night" (2014), and "Retour chez mon mère / Back to Mom's" (2016).
She has won numerous notable awards for her acting, including the Knight of the National Order of Merit in 2013, the Prize for Best Actress at the Alpe d'Huez Festival in 2017, and the Globe de Cristal Award for Best Comedy Actress in 2019.
Moreover, it seems like acting runs in Lamy's family. In fact, she is the sister of the actress Audrey Lamy who is one of the lead roles in the French sitcom "Scènes de ménage".
Hi, I'm Christine – a full-time traveler and career woman. Although I'm from the Philippines, my location independent career took me to over 40 countries and lived in 4 continents in the last 10 years, including France. A self-proclaimed Francophile, I love everything France.