Toulouse has quite a puny nickname: La Ville Rose or The Pink City refers to the ochre rooftops and most rooftops, while buildings are tinted with shades of pink and muted earth tones.
This is France's fourth-largest city, situated on the banks of the Canal du Midi, Garonne River. This vibrant city is home to a number of enchanting quarters, colorful shops, impressive architecture, and some of Europe's best food markets.
It is also one of the most beautiful towns in France.
It's one of the best places to explore in Occitanie region, and if you're visiting soon, read on to find out the best things to do in Toulouse, France. 
10 Things To Do in Toulouse
1. Marvel at Place du Capitole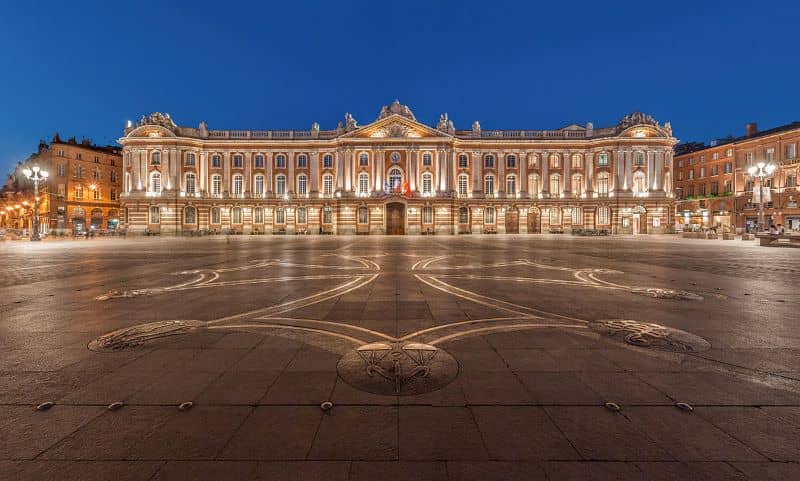 One of the most popular places to visit in Toulouse is the Place du Capitole. This square is surrounded by the majestic Capitole building with its neoclassical beauty, and home to the city hall as well as the Théâtre du Capitole.
Located in the heart of the city's historic district, the Place du Capitole is a great place to roam around in. Take in the impressive architecture as you wander around the square, or check out the arcade and see the fascinating artwork by Raymond Moretti that features the city's history, or explore the buildings' many historic rooms.
After your tour, be dure to enjoy a drink or snack in any of the charming cafés and restaurants in the square. Many of these establishments have large terraces that are best for enjoying the sun and people-watching.
Opening Hours
From January 2 – December 24
Monday- Friday
8:30 A.M.- 7:00 P.M
Sunday-10:00 P.M- 7:00 P.M
Closed- Saturday
Admission Fee
free
Contact Information 
Phone: +33 5 61 22 29 22
Address: Place du Capitole Toulouse, 31000
2. Basilique Saint-Sernin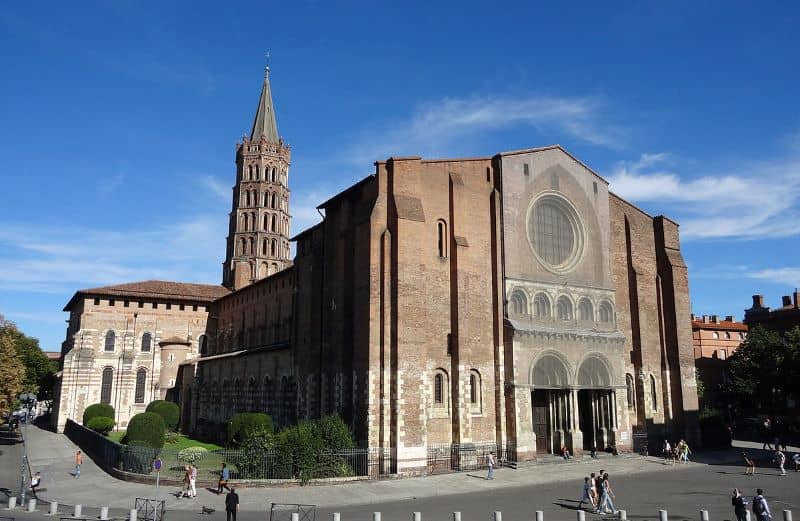 A stunning masterpiece of Romanesque art, the Basilique Saint-Sernin is among the best attractions in Toulouse. A must whether you're into architecture or simply a fan of beautifully constructed buildings and interiors design, this church amazes both from the outside and the inside.
This structure has gone through renovations and reconstructions over the years, that its current design showcases a bit of every architectural influence. Built between 1080 and 1120, Saint-Sernin is known to be the biggest Romanesque building in all of Europe, if not the world.
A must-see are the many Romanesque sculptures, the crypt that has the remains of Saint-Sernin and the three-manual Cavaillé-Coll organ which was built in 1888.
Opening Hours
Monday to Sunday
summer- 8:30 am – 7:00 pm
winter- 8:30 a.m. – 6 p.m.
Contact Information
Phone: Tel: +33 (0)5 61 21 70 18
Address: Place Saint-Sernin – 31000 Toulouse
Email:accueil@basilique-saint-sernin.fr
3. Musée des Augustins: Fine Arts Museum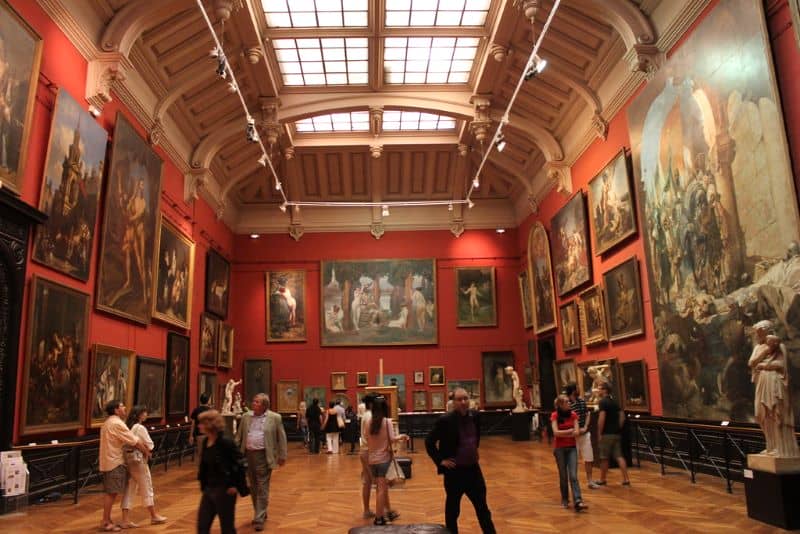 Housed in a former Augustinian monastery is the extensive Musée des Augustins, one of the best places to see in Toulouse. The display and exhibits are composed of a variety of paintings and sculptures, a must-see even if you're not much of an art aficionado.
The museum's collection of paintings are made up of pieces from the Renaissance era to the 20th century, while the sculptures include those from the Romanesque period to the contemporary era, and features noteworthy pieces from the late Middle Ages.
Some of the art pieces on display are works by Eugène Delacroix, Jean-Auguste-Dominique Ingres, Jean-Paul Laurens, Pietro Pérugino, Peter Paul Rubens, and Nicolas Tournier.
Be sure to take your time marveling at this impressive art collection, and explore the artful details of the historic building. Check out the stunning architecture that' features grand stairways and airy, sunlit rooms.
Opening Hours
Daily 10 am-6 pm, late opening Wednesdays until 9 pm.
Closed every Tuesday.
10 am – 5 pm on 24th and 31st December.
 Closed 1st January, 1st May, 25th December
Admission Fee
Due to the closure of painting salons: reduced rate
Full price: 4 €
Reduced rate: € 2 (minimum group of 15 people, Toulouse Culture card)
Free entry to permanent collections: the first Sunday of each month for everyone, under 18, students, Tourism Pass, CRIJ and Orange Toulouse cards, disability card, journalists, curators, Friends of the Musée des Augustins, free Museum card (weekends).
For Guided Tours of the permanent collections
(museum entrance included, excluding temporary exhibition period)
Full price: 7 €
Reduced rate: € 5 (minimum group of 15 people, Upon presentation of the Toulouse Culture card. COSAT member)
With free entry: 3 € For children under 18 (on presentation of an identity document) .For people with a disability card (on presentation of the orange card) and their guide. For holders of the Free Museum card, weekends only.
Contact Information
Phone: +33 (0)5 61 22 21 82
Email: www.augustins.org
Address: Musée des Augustins, Museum of Fine Arts of Toulouse 21, rue de Metz 31000 Toulouse
4. Explore Toulouse's Courtyards
A number of these houses were from the 1600s, built by rich merchants or parliamentary nobles. Today, these mansions remain to be private residences but most courtyards are open to the public for visits.
If you're looking for the best activities to do on Toulouse that's a little different but fun, then spend an afternoon checking out courtyards and admiring the distinct character and beauty of each one.
Some of those you should visit is the Romanesque Hôtel d'Assézat, Hôtel Dahus with its ornate carvings in the facade and doorways, and the Renaissance Hôtel de Bernuy which now houses Pierre de Fermat college.
5. Go for a walk through Jardin Japonais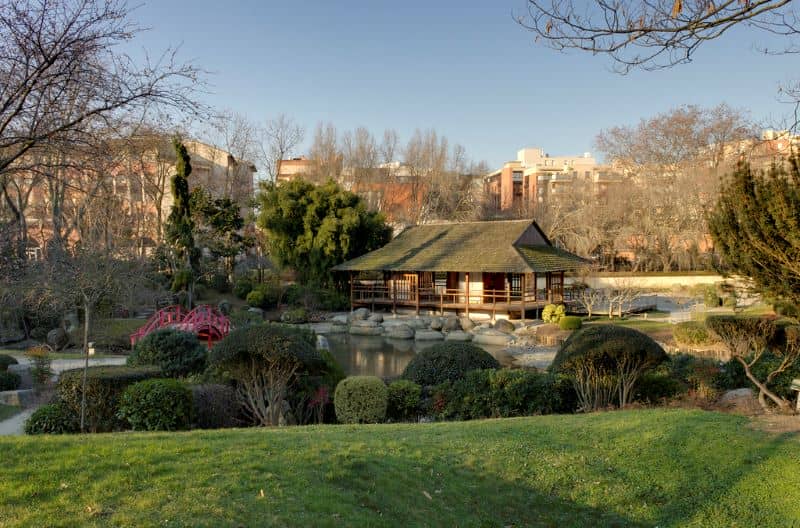 A departure from historic buildings and stunning art pieces, one of the best things to do in Toulouse if you want to relax is to visit the Jardin Japonais. This picturesque garden provides the respite and quiet time you'll surely meed in between exploring Toulouse.
Sit back and relax amongst the beautiful flora, or better yet find it's meditation space. Surrounded by lush greens and under the shade of trees, the Jardin Japonais is an ideal break and rest stop during the day before exploring more of Toulouse.
Opening Hours
Monday to Sunday – 7:45 AM to 6:30 PM 
Admission Fee
free
Contact Information
Address: Jardin Compans Caffarelli Boulevard Lascrosses 31000 TOULOUSE
6. Couvent des Jacobins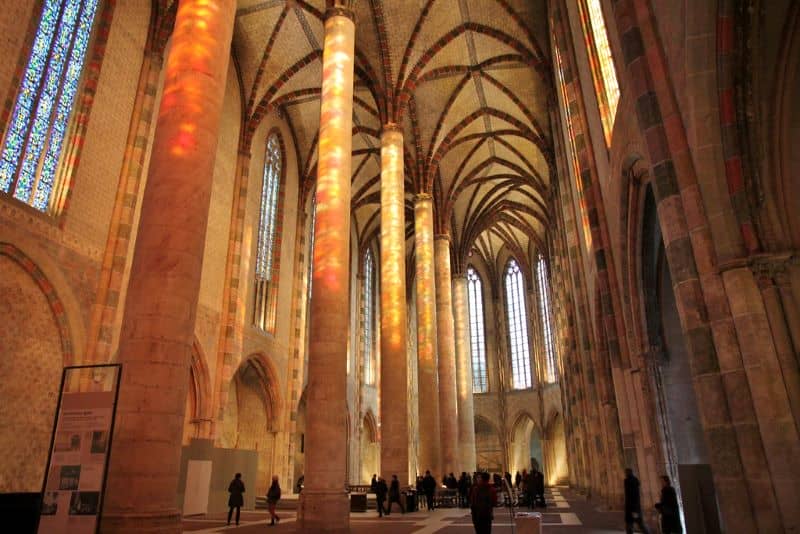 Established in the 13th century as a Dominican monastery, the Couvent des Jacobins is a majestic example of Southern Gothic architecture. It was built entirely from red bricks and has a tower like the one in the Basilique Saint- Sernin.
The exterior is enormous and quite simple, which is the total opposite of its rather delicate interiors. The church has a two aisled nave with unique vaulting, which features the famous palm from shaped ribs. Check out the cloister, with its arched colonnades that date back to 1307.
This is a beautiful, quiet area and where you can stop for a while to take in the silence. The Couvent des Jacobins host a number of events throughout the year such as exhibitions in the refectory, classical music concerts, and special late-night openings.
This when the convent remains open to the public until midnight, which is an opportunity to experience the nighttime monastery ambiance that's both magic so that visitors can experience the magical and solemn.
Opening Hours
Tuesday to Sunday – 10:00 AM to 6:00 PM
Admission Fee
The ticket provides access to the cloister, the chapterhouse, the refectory, and Saint Antonin's chapel :
Peak season (from 1st
June
to 30th
September
): full price 5€ / reduced-price 3€
Low season (from 1st
October
to 31st May): full price 4€ / reduced-price 2,50€
Guided tour (in French, English or Spanish): +3 € (in addition to the entrance ticket)
Contact Information
Address: Place des Jacobins Entrée par l'église 31000 TOULOUSE
Phone: 05 61 22 23 82
7. Take a Toulouse Food Tour
When in Toulouse, or anywhere in France, you simply must set aside some time to experience their food. From cheese to chocolate to cured meats to pastries, you simply must try them all.
Definitely one of the best things to do in Toulouse is to go on a guided food tour. This ensures that you get to try the best and even learn more about some delicacies, dishes, and even wine. The tour usually explores local markets, where you stop at certain stalls and sample food while learning a few trivia about them.
The tour usually culminates with an actual feast and features some of the best local wine. Be sure to include this fun and tasty activity in your Toulouse itinerary as it's bound to be the highlight of your trip.
8. Walk along the Canal de Brienne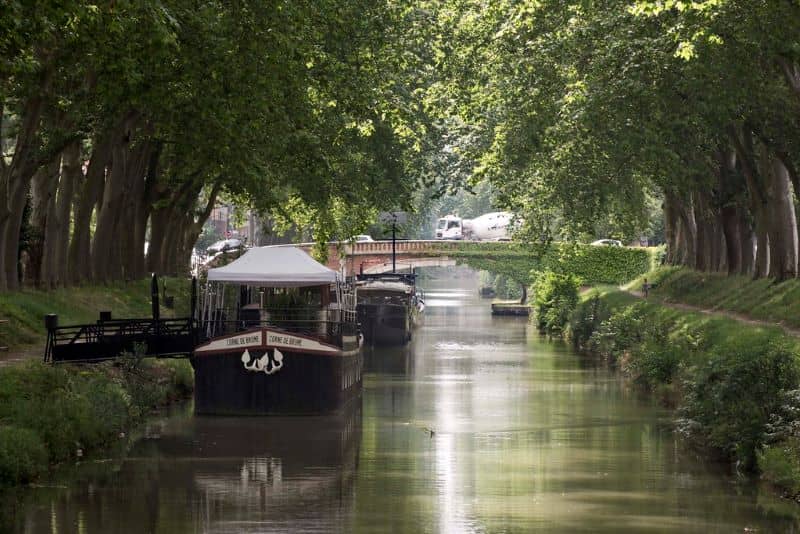 Connecting the Garonne River with the Canal du Midi and the Canal de Garonne, the Canal de Brienne provides for a picturesque walk that's another must when in Toulouse.
Under the shade of lush trees, a walk along the canal is wonderful respite located right in the center of Toulouse. It dates back to the late 1700s and was intended to bring water from the Garonne to the Canal latéral à la Garonne.
Canal de Brienne spans only 1,560 m which starts from its source at Bazacle to where it meets the Canal du Midi. This place is popular among locals and tourists alike, as its a great way to spend an early morning or late afternoon for a bit of a relaxing time, a cool respite right in the heart of Toulouse.
9. Watch the sunset at Quai de la Daurade
 

 

View this post on Instagram

 
When in Toulouse, it's a must end even one of your days watching the sunset in one of its most picturesque areas. The Quai de la Daurade easily gets a recommendation if you ask anyone in Toulouse for the best sunset views.
While waiting for the sunset, you may dit by the river, take in the picture-perfect surroundings, then watch the sky as the sun starts to descend, its magnificent play of colors reflected in the river.
As the evening starts, you can then watch the city light up, reflecting in the river, then head towards your favorite cafe, restaurant or stall for dinner with views of the waterfront.
10. Hang Out at the World's Best Wine Bar
One of the best things to do in Toulouse at night and to end your day is to be at the World's Best Wine Bar. No, that's not the name of the bar but it might as well be. The No. 5 Wine Bar, found in the center of Toulouse has been recognized for the past years as the world's best.
The bar is easy to miss and you'd most likely walk past it, unassuming but charming. Its interiors are made up of brick walls lined with bottles. It is home to 500 wines from all over including the oldest and rarest bottles of wine encased in a glass cabinet.
Want to sample these rare wines? Be sure to have thousands of Euros though, although a glass or two of the wines on offer is still a great thing to do in Toulouse.
---
New to Airbnb? Get a $43 off for your next trip if you use our link here. 
---
 Like it? Pin It!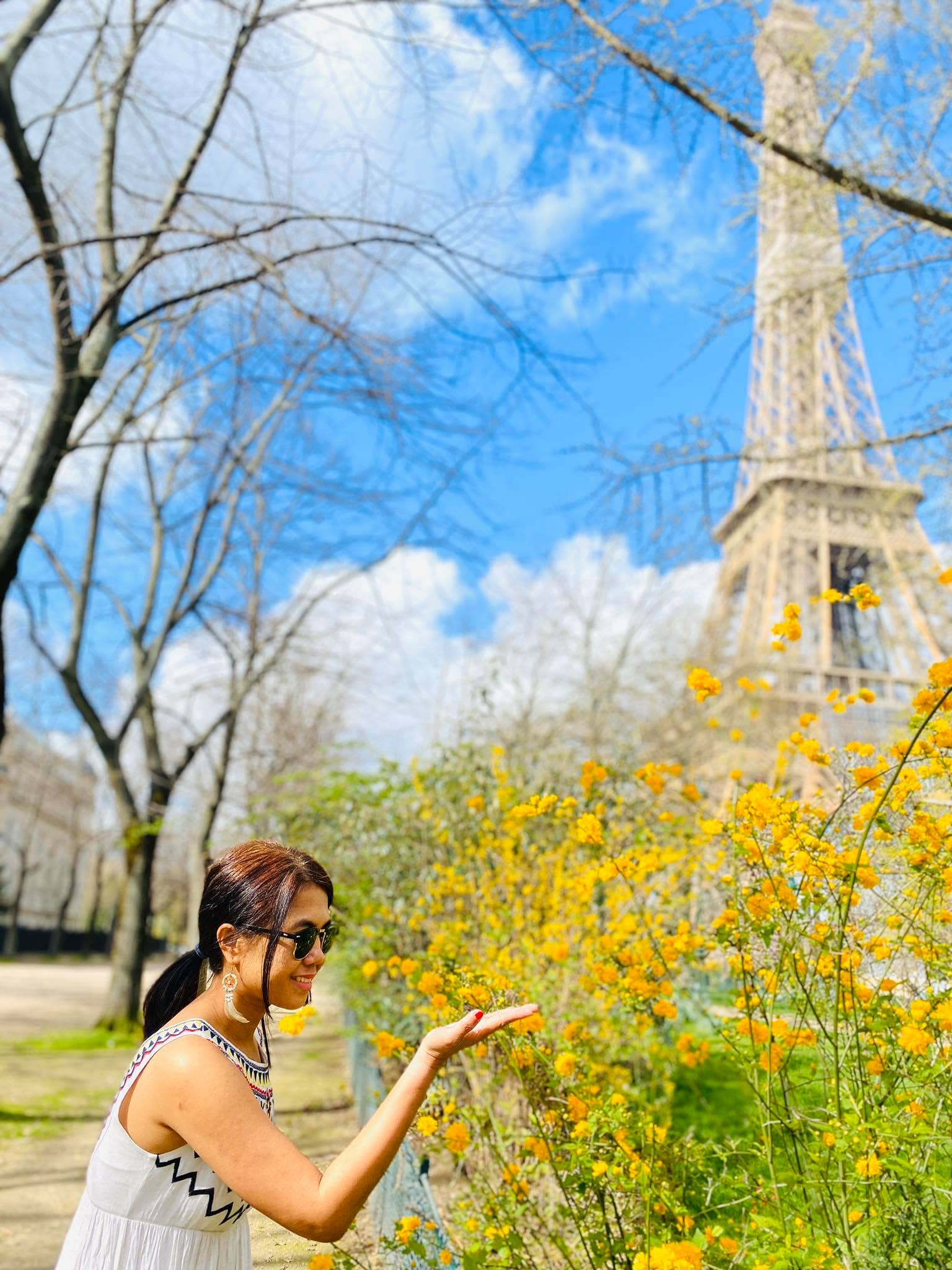 Hi, I'm Christine – a full-time traveler and career woman. Although I'm from the Philippines, my location independent career took me to over 40 countries for the past 8 years. I also lived in 3 continents – from the Caribbean, South East Asia to Africa. France remains special to me, however. From architecture, history, and arts – France is truly an amazing place.