Occitanie is one of the hidden gems in France. The region might not be as popular as Provence, Loire Valley, or French Riviera but there are several things to do in Occitanie that are unique and interesting.
Located in the Southernmost of France, it is popular for its amazing architecture, medieval castles, and Roman structures.
There are several towns and cities in Occitanie, France but selected our top 5 favorite places in the region to help you decide.
So if you don't know where to start yet, here are the best towns and cities in Occitanie, France that you need to visit.
Things you'll find in this article
5 Best Towns And Cities To Visit In Occitanie, France
1. Nimes, Occitanie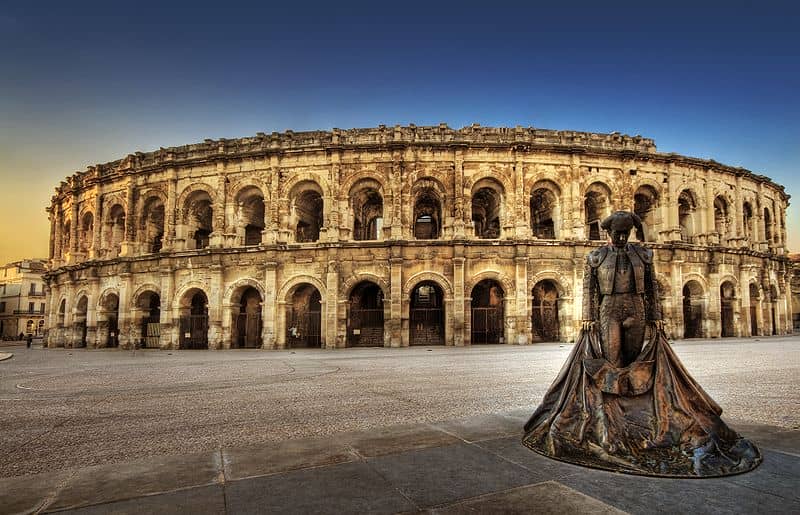 Located in southern France, a visit to Nimes in the Occitanie region is more like having your very own ancient Roman holiday.
The structures that date back to over a thousand years ago showcase the town's long history and rich heritage.
Apart from the well-preserved Roman structures, Nimes is home to impressive art museums, majestic churches, and lovely town squares.
There's plenty of things to do in Nimes that a few days won't be enough.
If you are in the south of France, you can visit Nimes along with Arles (30 minutes away), Montpellier (1 hour away), and Marseille (1.5 hours away).
---
Check out these best things to do in Nimes, France. 
---
2. Carcassonne, Occitanie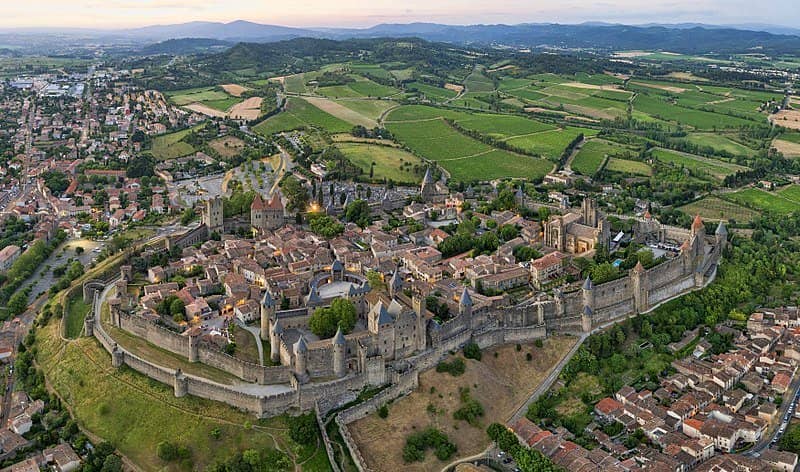 Stunning and fairytale-like, Carcassonne is known for its medieval castles that date back to the Middle Ages.
A visit to this city in the South of France is like a step back in time, with its cobbled streets and centuries-old architecture.
It is also one of the most beautiful towns in France. It is a lovely mix of the old and the new, as bars, cafes, eateries, and shops are found between the city's old structures.
Activities in this Occitanie town include a visit to several castles, the medieval city surrounded by moat, lake, beautiful bridges, wine tasting, and open markets.
---
Check out these best things to do in Carcassonne, France. 
---
3. Toulouse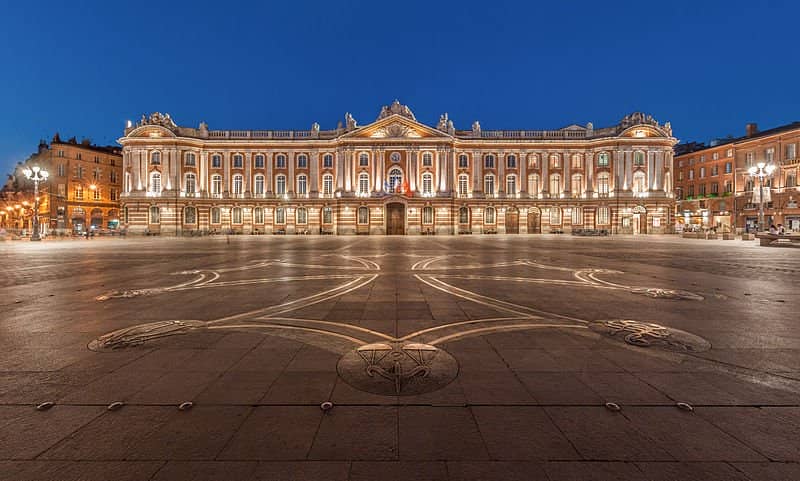 Toulouse has quite a puny nickname: La Ville Rose or The Pink City refers to the ochre rooftops and most rooftops, while buildings are tinted with shades of pink and muted earth tones.
This is France's fourth-largest city, situated on the banks of the Canal du Midi, Garonne River.
This vibrant city is home to a number of enchanting quarters, colorful shops, impressive architecture, and some of Europe's best food markets.
Some of the most popular places to visit in Toulouse is the Place du Capitole, the Basilique Saint-Sernin, Musée des Augustins, local gardens and the courtyards.
---
Check out these best things to do in Toulouse, France. 
---
4. Montpellier
Montpellier is the second-largest city in Occitanie. It is also the chief administrative and commercial center in the region. 
A popular university city, it is located only 12 km from the ocean, and visitors can easily access the beaches from the city as well. Montpellier is known as a stylish city – a mix of old and modern metropolitan. 
Activities in Montpellier include the medieval streets, Promenade du Peyrou, Place de la Comédie, and several museums in town. 
---
Check out these best things to do in Montpellier, France. 
---
5. Lourdes
Lourdes is known all over the world as a major place for pilgrimage among Catholics boasting over 6 million visitors annually.
It is known as a place where Virgin Mary made several apparitions thus it's famous as a pilgrim and religious tourism. 
Aside from the Sanctuary of Our Lady of Lourdes, Lourdes is also known for its beautiful chateau perched on a top of a hill. Located at the foot of Pyrenees, the chateau, the fort, and the river formed a strategic stronghold during the medieval period. 
So, that's our list of the best towns and cities in the Occitanie Region. I hope this helps if you're planning a trip to Occitanie Region. Do you have any other suggestions for Occitanie towns and cities? Let us know in the comments below!
---
New to Airbnb? Get a $43 off for your next trip if you use our link here. 
---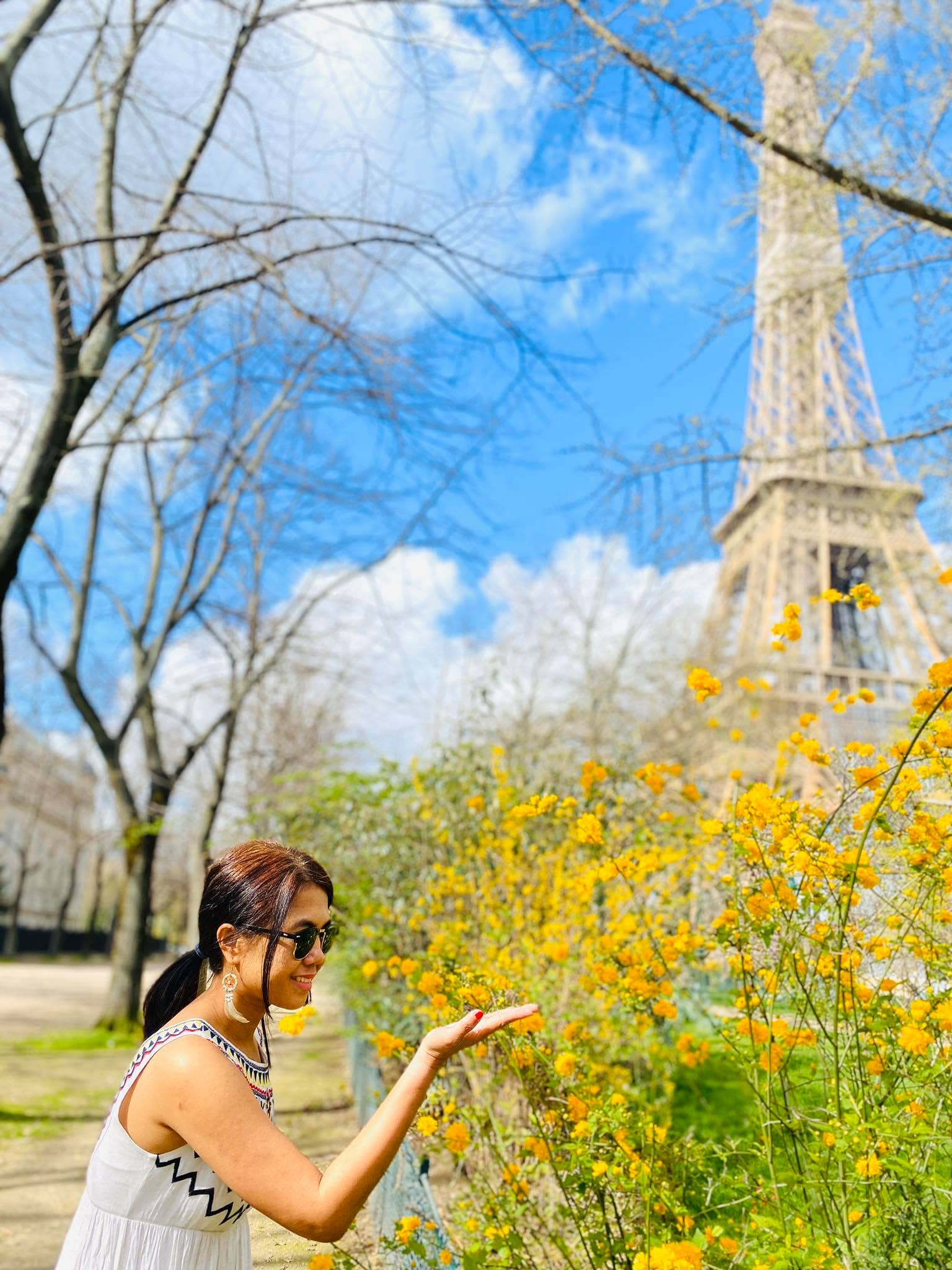 Hi, I'm Christine – a full-time traveler and career woman. Although I'm from the Philippines, my location independent career took me to over 40 countries for the past 8 years. I also lived in 3 continents – from the Caribbean, South East Asia to Africa. France remains special to me, however. From architecture, history, and arts – France is truly an amazing place.