The main airport for those visiting Paris is Charles de Gaulle Airport named after the French Statemen Charles de Gaulle. It is also known as CDG Airport and is situated about 15 miles northeast of the French capital. There are several transport options from Charles de Gaulle Airport to Paris center. Read on to find out the best option to travel from the airport to the center of Paris.
Built about 40 years ago, this Paris international airport occupies a massive area with several passenger terminals.
The CDG is known to have connections to more foreign destinations than any other airport in the world. Most international flights going in and out of Paris land and depart from CDG.
Charles De Gaulle Airport (CDG) To Paris Center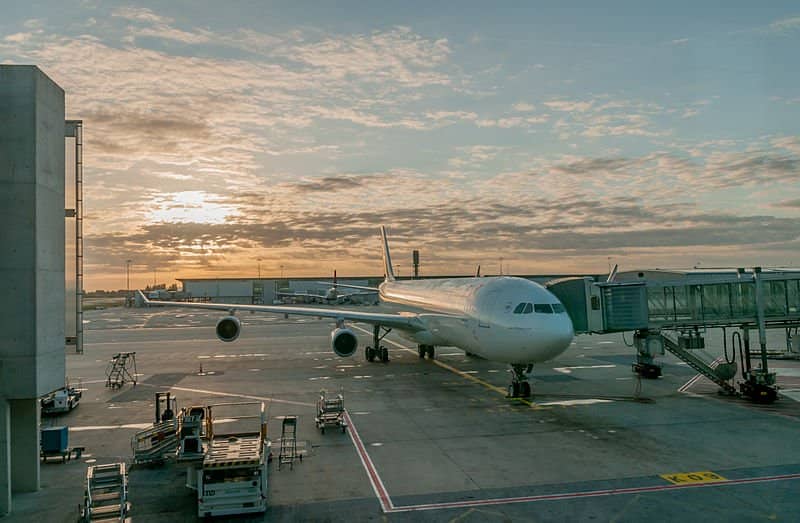 CDG Terminals
If you are visiting Paris for the first time, it is wise to know how you'll actually get to the city from Charles De Gaulle Airport.
There are a number of options for reaching Paris from CDG, and it depends on which terminal you use when you arrive, so be mindful of your flight details.
In Charles De Gaulle, here are the terminals and the transfer options available for each.
Terminal 1
This terminal has a separate RER train station, which is different from the other CDG station located in Terminal 2.
If you want to take the bus instead, Terminal 1 has a designated area for its airport bus services.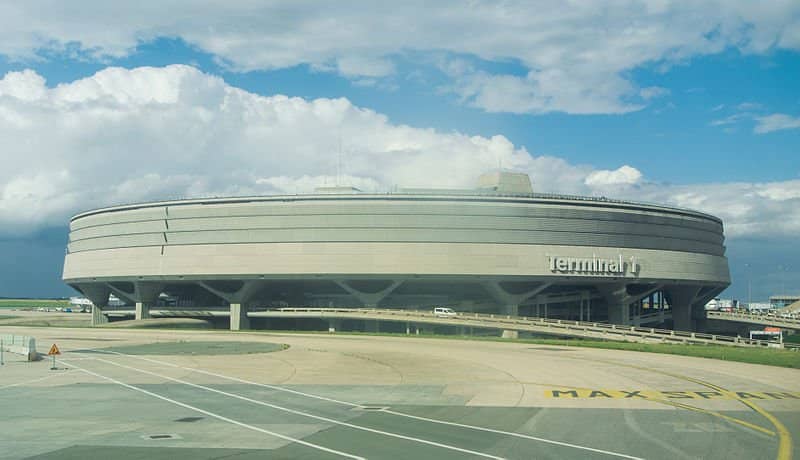 Terminal 2
This is the biggest terminal, that it could take 10 or 15 minutes if you decide to walk its entire stretch from end to end.
Terminal 2 is comprised of several integrated terminals. Each terminal within this terminal are labeled as 2A, 2B, etc.
The CDG Airport bus services make several stops around these sub-terminals so keep an eye on them if you're planning to take the bus to the city. The RER Train, meanwhile, is located at the far east end of these terminals.
Terminal 3
Charles de Gaulle Airport's Terminal 3 is known as the budget terminal used by charter and low-cost carriers.
If you want to take the train or the bus, there is a covered walkway that connects it to Terminal 1 as well as a free train shuttle.
Charles De Gaulle Airport (CDG) To Paris Center Transfer Options
As for the transfer options, reaching central Paris from Charles De Gaulle is possible by train, bus, taxi, and shuttle.
Here are the details that you need to know about each option that will help you ease your way into Paris.
1. Paris Train (RER)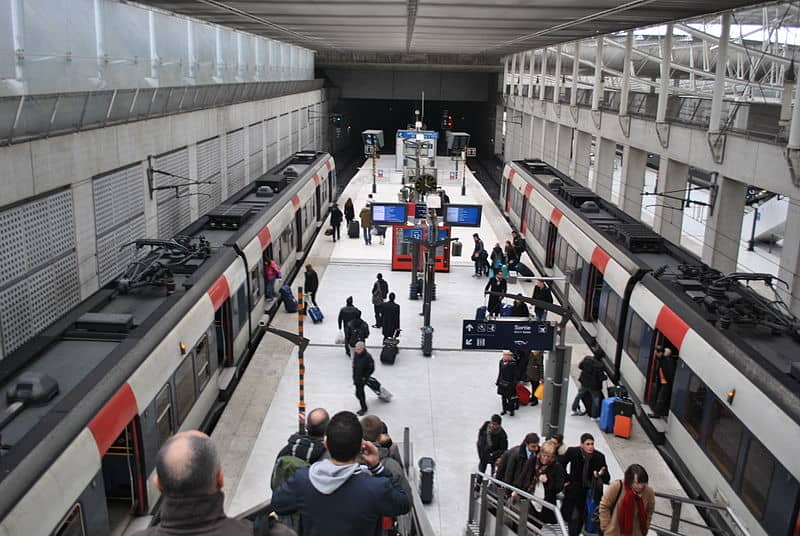 The RER is the regional train network that has stops at major rail stations as well as Métro hubs in Paris.
This ground level commuter train connects suburbs far from the city center including the Charles De Gaulle Airport, and popular destinations in Paris like Disneyland Paris and Central Paris, and also the nearby Versailles.
There are two RER stations in CDG: one for Terminal 1 and 3 that's connected by a free CDGVAL shuttle train, and another in Terminal 2.
This is an ideal transfer option if you do not have a lot of luggage. The RER Train is also linked to the Metro Hubs in the heart of Paris, which makes it easy to navigate the city at an affordable cost.
Route:
From the RER at both stations in Charles de Gaulle Airport, you can reach the Gare du Nord, Châtelet-Les Halles, Saint-Michel, Luxembourg, and other stations of RER Line B.
The RER also connects to the Metro network in central Paris and RER Line C.
Schedule:
Trains usually depart every 10 to 20 minutes from 5 a.m. and midnight. The average travel time is approximately 30 minutes from CDG to Paris city center.
Ticket Price:
The adult single fare between CDG and Paris is €11,40. Children under 4 travel free, while children from 4 to 9 years of age get a discount.
Where To Buy Tickets:
You can get tickets from an "Île de France" ticket-vending machine, or at the ticket counter (in the CSG station). Both cash and credit cards are accepted.
2. Airport buses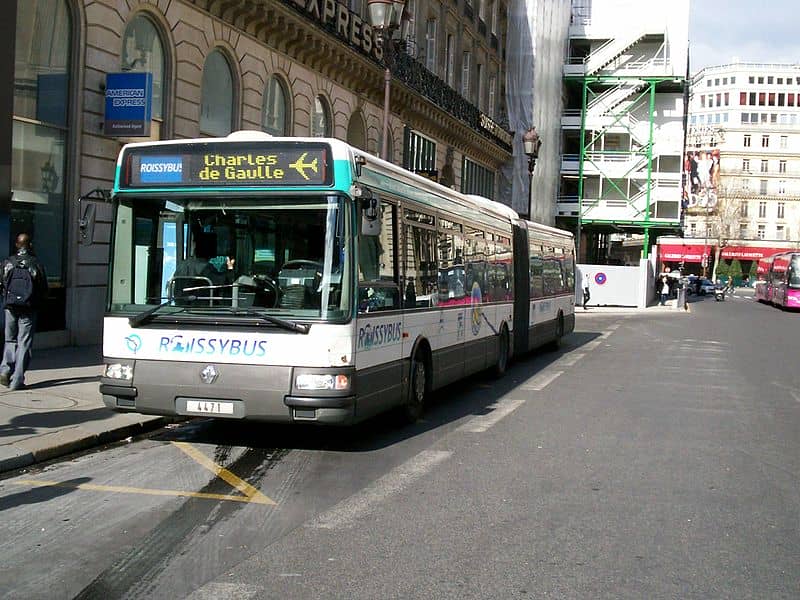 A. Le Bus Direct
Le Bus Direct Paris Aéroport (formerly Cars Air France Buses of) buses connect and depart from Terminals 1 and 2, with destinations on the Right and Left Bank of the Seine. These buses offer ground-level luggage compartments, which means you do not have to drag your suitcases up the steps.
Route and Schedule:
Line 2 is CDG to Porte Maillot (near the Palais de Congrèss de Paris),  Étoile Champs-Élysées, and the Eiffel Tower. Buses depart every 30 minutes from early morning to 11 p.m.  Average travel time is 0 minutes for the entire route.
Line 4 is CDG to the Gare de Lyon and the Gare Montparnasse. Buses leave every 30 minutes from early morning until 10:00 p.m. Average travel time is about 50 minutes for the entire route.
Ticket Price: 
Line 2 – €18 single journey
Line 4 – €18 single journey
Where To Buy Tickets:
You can buy tickets online, at the Le Bus Direct counter in the CDG terminal, or from the bus driver.
B. RoissyBus
RoissyBus or RATP is operated by the Paris regional transport authority,. You'll find these buses in all CDG terminals 1, 2, and 3 and is the best CDG to Paris transfer option if you're staying in one of the many hotels in the Opéra district.
Route:
Charles De Gaulle to American Express office at 11, Rue Scribe (at the corner of Rue Auber) near Paris Opera Garnier.
Schedule:
Buses run every 15 to 20 minutes, with an average travel time of 60 to 75 minutes.
Ticket Price:
The one-way fare is €13,70 for a paper ticket or €12 if you're using a RATP stored-value card such as Navigo Easy.
Where To Buy Tickets:
Tickets are available at the  RATP vending machine, RATP  ticket booth, or you can buy from the driver if bearding the bus at the last minute.
3. Taxis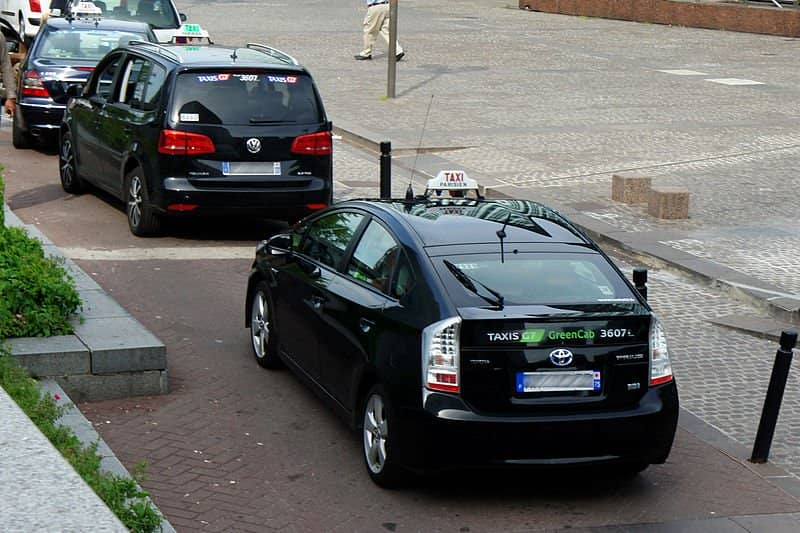 Once you spot a Paris taxi in any of the CDG terminals, take note of the illuminated sign: Green means "vacant," while  amber-red means "occupied." Tipping is optional but customary in Paris taxis, and a few euros should be enough.
There are signs in the terminals that points to the nearest taxi stand, where you'll wait in line for a cab.
Route:
CDG to central Paris
Schedule:
Allow 45 minutes to an hour for the trip.
Fare:
The flat fee for a taxi from CDG to Paris is €50 (Right Bank) or €55 (Left Bank) as of December 2020.
4. Airport shuttles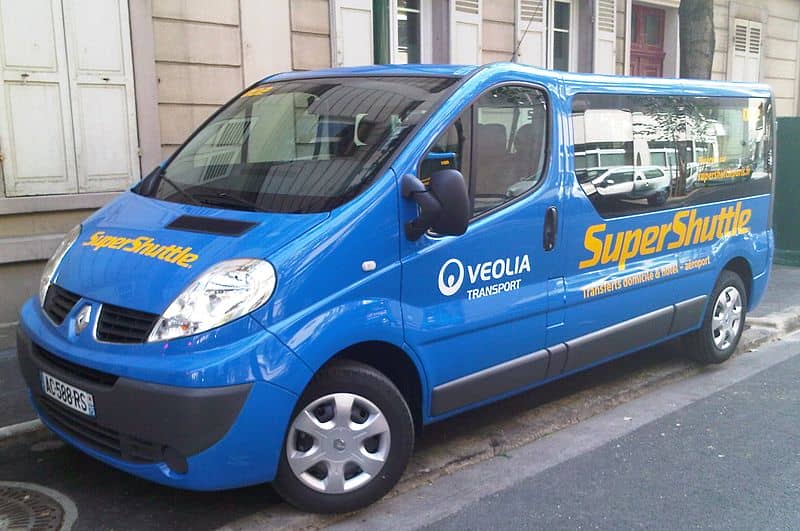 There are two shuttle companies that offer door-to-door service between Charles de Gaulle Airport and city addresses. These are Supershuttle, Parishuttle and Paris Airport Shuttle, which operates shared vans or minibusses.
These may take longer than going by taxi, but more convenient as you don't have to stand in line. Both companies also offer private transfers which are more expensive.
Route:
CDG to central Paris
Schedule:
45 minutes or longer
Fare:
Parishuttle charges €16 to €25 per adult passenger, depending on how many people are traveling together.
Paris Airport Shuttle charges €17 to €40, with a €3 surcharge in the early morning or late evening.
**It is important to remember that you must make shuttle reservations at least 24 hours in advance especially during peak season.
If you are looking to go to Eiffel Tower from Charles de Gaulle Airport, check out our guide here.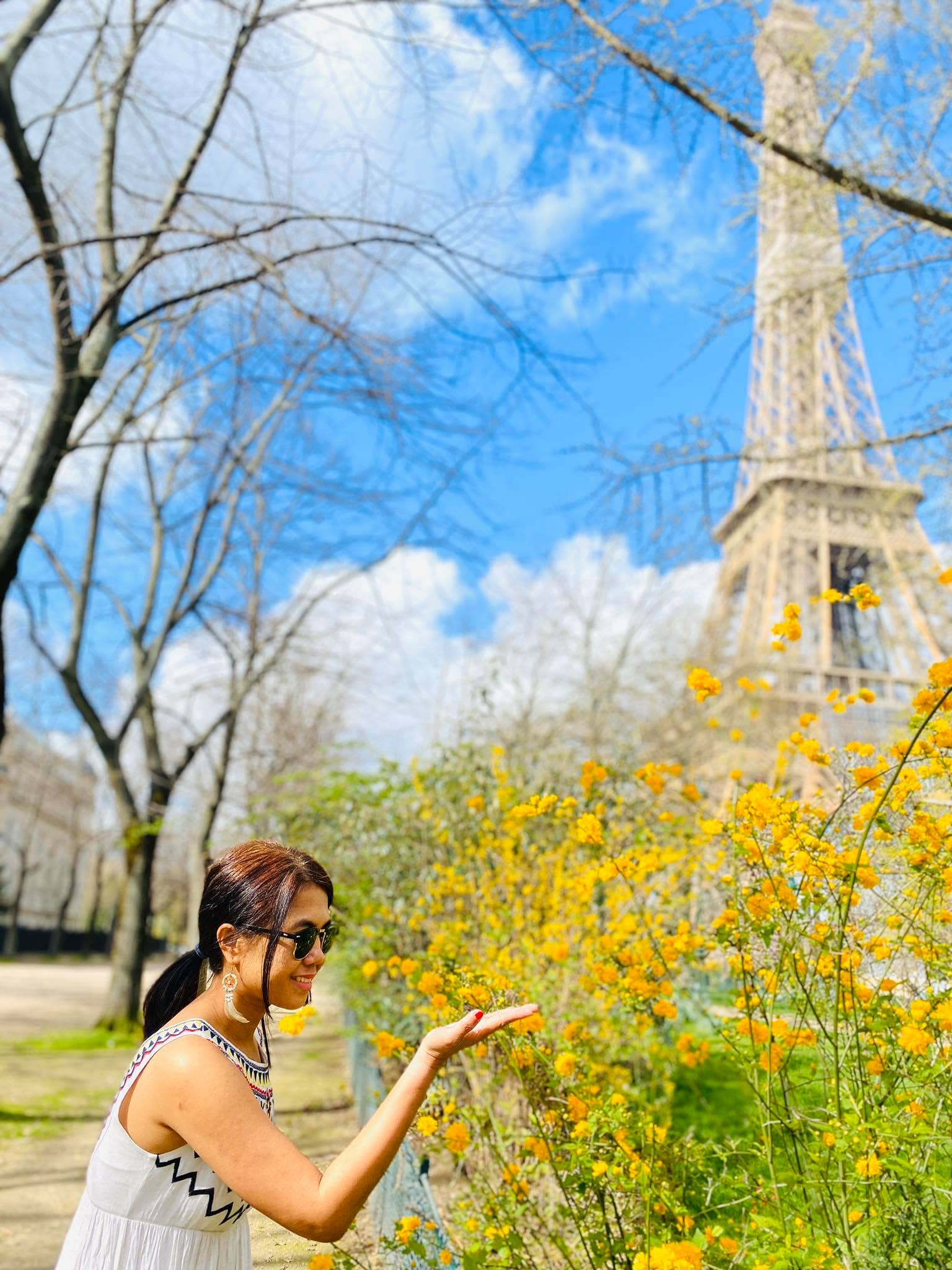 Hi, I'm Christine – a full-time traveler and career woman. Although I'm from the Philippines, my location independent career took me to over 40 countries for the past 8 years. I also lived in 3 continents – from the Caribbean, South East Asia to Africa. France remains special to me, however. From architecture, history, and arts – France is truly an amazing place.