Reims is an easy day trip from Paris (less than an hour by TGV train), and one of the most exciting destinations in the Champagne Region. It is part of France' Villes d'Art et d'Histoire" (Cities of Art and History), because of its rich history and culture as well as its impressive architecture.
In Reims, you'll walk among centuries-old buildings and historic monuments, as well as fabulous cafes and restaurants. Reims is easily reached from Paris and you can explore its best attractions within a day.
However, Reims is also home to fascinating museums, elegant squares, and champagne houses.
This city is definitely a must explore and whether you're on a day trip or staying for the weekend, make the most of it with this handy list of the best things to do in Reims, France.
12 Best Things To Do In Reims, France
1. Visit the Cathédrale Notre Dame in Reims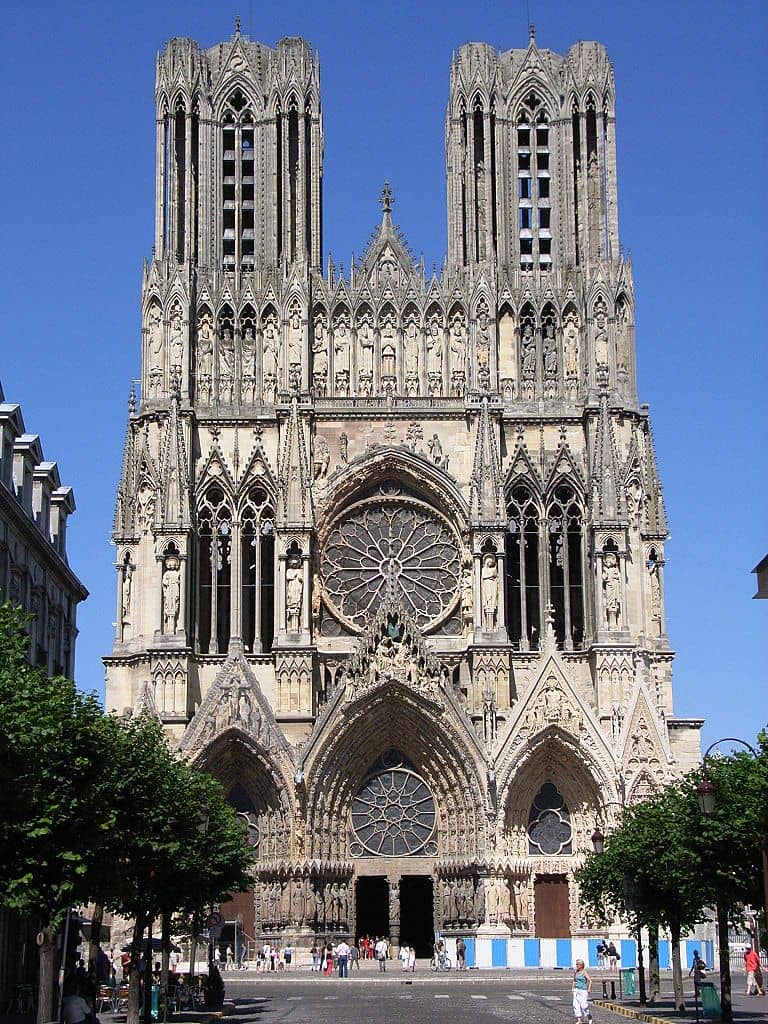 Journey To France contains affiliate links all throughout the site. If you choose to purchase a product or book services through our affiliate links, this earns us a commission at no extra cost to you. For our complete disclosure, click here
A UNESCO World Heritage Site, Cathédrale Notre Dame was built in the 12th century. Numerous French kings have been crowned in this church, most famous of which was the coronation of Charles VII in 1429.
This stunning Gothic Cathedral contains some of the best things to see in Reims, such as the astronomical clock built in the 15th century, a Gothic organ case, and beautiful stained glass windows.
2. See the Stunning Royal Collections at Palace Du Tau (Archbishop's Palace)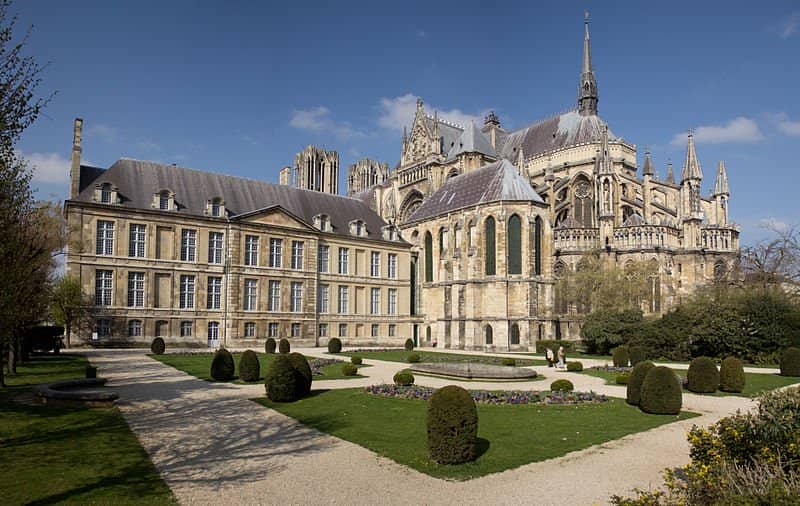 Located close to the cathedral is the equally impressive Palace Du Tau. This is home to the cathedral's treasury which played a key role in the coronation rituals.
Palace Du Tau was also the venue for post-coronation banquets from 990 to 1825. The palace is home to some of the most important artifacts in French history.
These include Charlemagne's 9th-century talisman and the Holy Ampulla which contained the anointing oil for every coronation from Louis VII in 1131 to Louis XVI in 1774.
Palace Du Tau also boasts of a stunning collection of reliquaries, statues, and tapestries.
3. Hang out in elegant public squares and see ancient monuments in Reims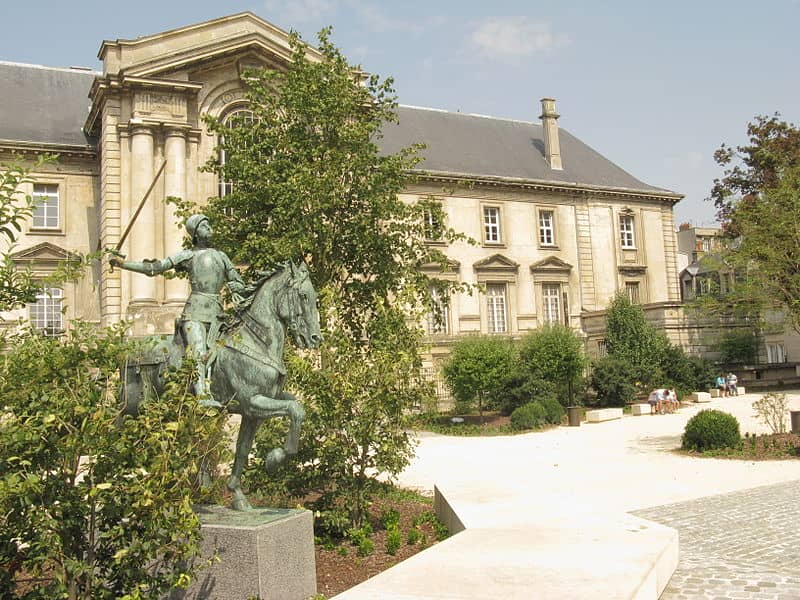 Reims has several beautiful squares that are home to some historic buildings and monuments. One of them is the Place du Cardinal-Luçon, where you'll find the cathedral, the Palais de Justice (Law Courts), and a bronze statue of Joan of Arc statue.
There's also the spacious Place de la République with its a well-maintained park and the 3rd century Porte de Mars. Towards the south of Place de la République is the 17th-century Hôtel de Ville (Town Hall).
The Place du Forum meanwhile, is where you'll see another Roman-era monument, the Cryptoportique. This area is now a popular venue for summer music concerts.
4. See Porte de Mars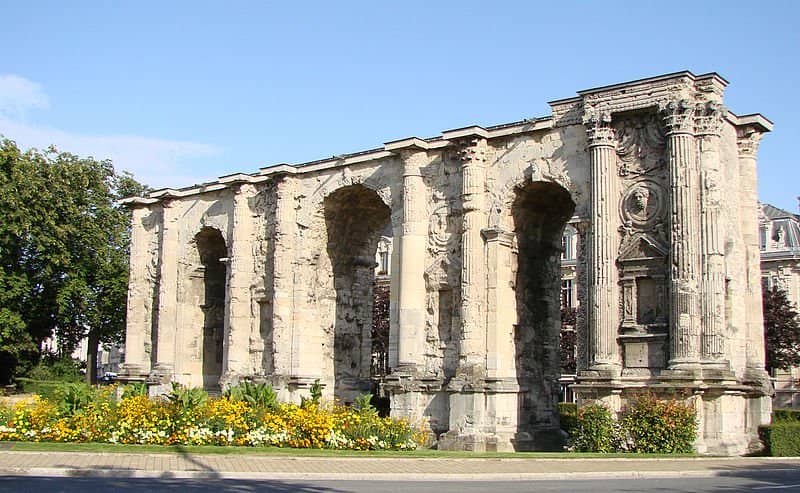 A remnant from the Roman times, Porte de Mars is among the best things to see in Reims. It dates back to the 2nd century and is the largest Roman arch in the world.
Located in Place de la République, it features reliefs of Romulus and Remus, as well as Leda and Jupiter from Roman mythology.
Back in the day, Porte de Mars used to be a city gate and was also part of a medieval castle.
5. Visit Musée des Beaux Arts in Reims
Said to be one of the best art museums in France, Reims' Musée des Beaux-Arts is home to impressive collections.
The displays and exhibits cover French and European artworks from the 16th to the 20th centuries, showcasing how art evolved from the Renaissance to the modern era. The pieces are comprised of antique furniture, drawings, paintings, and statues.
Some of the best things to see here are 19th-century landscape paintings, stunning religious art, and works by masters such as Monet, Pissarro, and Renoir.
6. Learn WWII History at the Musée de la Reddition
A museum that's dedicated to the German surrender in World War II, Musée de la Reddition is one of the best places to see in Reims.
Here, you'll find some fascinating items such as WWII artifacts, Allied battle maps, and exhibits of military photos. The museum is aptly housed in the historic building which was used to be a temporary base of US General Eisenhower.
7. Visit the Basilique St-Rémi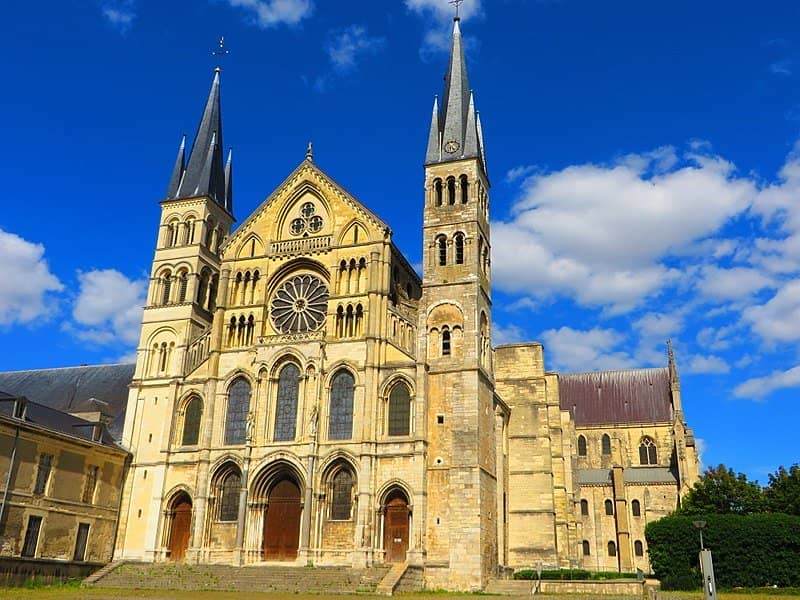 Named after Bishop Remigius, this abbey church is another Reims' attraction that's worth visiting.
Marvel at its a stunning combination of architectural styles, which is predominantly Romanesque and early Gothic.
Step inside and see the 11th-century Romanesque nave and transept as well as the early Gothic choir gallery and chandelier that both date back to the 12th century.
After your church visit, see more of Reims' history in the adjacent Musée Saint-Rémi.
8. Explore Musée Saint-Rémi
Wander back in time as you explore Musée Saint-Rémi, one of the best places to visit in Reims.
Listed as a UNESCO World Heritage site, this museum is housed in several rooms of the former royal abbey of Saint-Rémi. This architectural marvel boasts of a centuries-old cloister, a grand staircase, and the chapter house that features ornately carved 12th-century capitals.
The museum meanwhile, houses an impressive collection of fine art and antiquities, including artifacts from the Gallo-Roman era.
9. Stroll along Place Drouet d'Erlon and Place Royale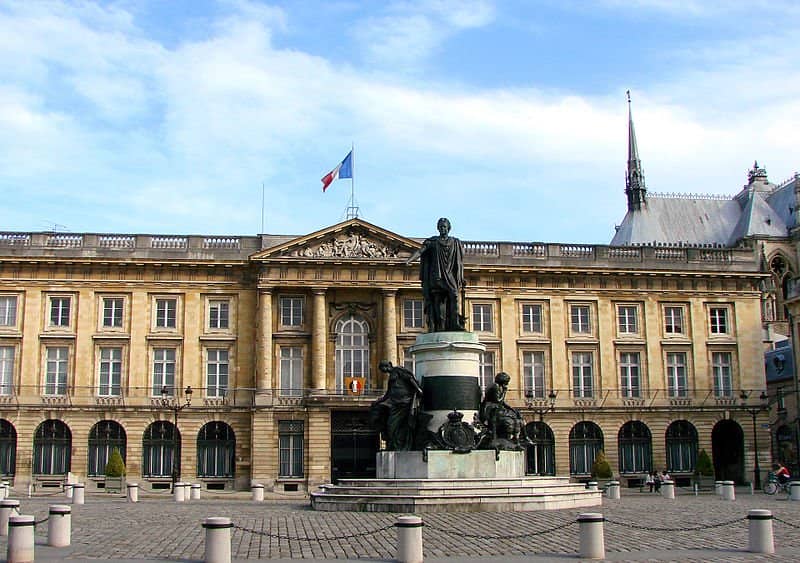 Reims has plenty of beautiful squares and if you fancy an early morning or evening stroll, head towards Place Drouet d'Erlon and Place Royale.
A picturesque tree-lined square, Place Drouet d'Erlon is a must-visit for its many brasseries and restaurants. The square is also home to the 16th century Eglise Saint-Jacques, the second oldest church in Reims.
Another square that's one of the top attractions in Reims is the Place Royal. It is regarded as the most elegant square in Reims.
It is where you'll find a bronze statue of King Louis XV at the center as well as beautiful Neoclassical buildings.
10. Musée Hôtel Le Vergeur
Reims has a lot of fascinating museums to visit and one of them is Musée Hôtel Le Vergeur.
Located in Place du Forum, the museum's collections are housed in a stunning 13th-century mansion. This house was owned by the Vergeur family until the 16th century.
The mansion was painstakingly restored by its previous owner, Hugues Krafft, who filled it with fabulous furniture and decor. He also has an impressive art collection, a lot of them sourced from his many trips abroad.
Spending time in this museum is now one of the best things to do in Reims, where you get to walk among great art and pieces that reflect Reims' rich history.
11. Bibliothèque Carnegie
One of the best things to do in Reims involves a visit to the library. Bibliothèque Carnegie was a gift from American philanthropist Andre Carnegie after the first World War.
The library is home to a great collection of incunabula (books printed before 1501), medieval manuscripts, and books printed during the Ancien Régime (the period from late Middle Ages until the French Revolution of 1789).
Bibliothèque Carnegie is an art deco marvel, with interesting mosaics in the reception, impressive geometric railings in the Salle du Catalogue, and stunning stained glass windows.
12. Champagne Houses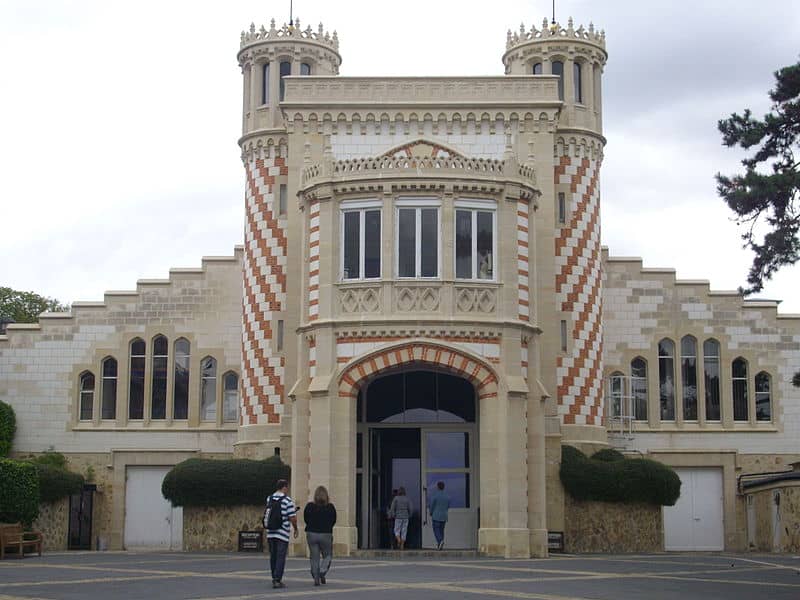 You can't be in Reims and not visit a Champagne house, so set aside a few hours and visit at least once. Champagne houses have been around Reims since the 18th century, and a must-visit when you're in town.
These places all date back to at least a hundred years ago, with a lot of them using cellars set in ancient quarries.
A visit takes you through the history, art, and science of making champagne – all with a taste of the famous bubbly as you complete your tour. The trick is to figure out which one to visit – Mumm, Ruinart, Tattinger, or Veuve Clicquot-Ponsardin.
Travel Tips And Resources
Travel Insurance: I never leave home without travel insurance. My personal opinion is if you can afford to travel, you can afford to buy a travel insurance. All things can happen while on the road and you can never be too sure. And it's something that you'll be glad to have when you need it. For my preferred travel insurance, I use Safety Wing.
What To Wear: If you want some ideas on what to pack for France, check out this packing list guide for France.
Where To Stay: I personally use Booking.com for all my accommodations. Check out for their latest deals here.
Reading Resources: Check out our best reading resources here.
Hi, I'm Christine – a full-time traveler and career woman. Although I'm from the Philippines, my location independent career took me to over 40 countries and lived in 4 continents in the last 10 years, including France. A self-proclaimed Francophile, I love everything France.