12 Of The Most Popular French Chefs
Are you looking for popular French chefs?
France is known around the world for its culinary mastery and gastronomic adventures. It's no surprise that the country has produced some of the world's most renowned chefs.
This is also why aspiring cooks worldwide travel to France to learn everything about the food and the culture.
12 Of The Most Popular French Chefs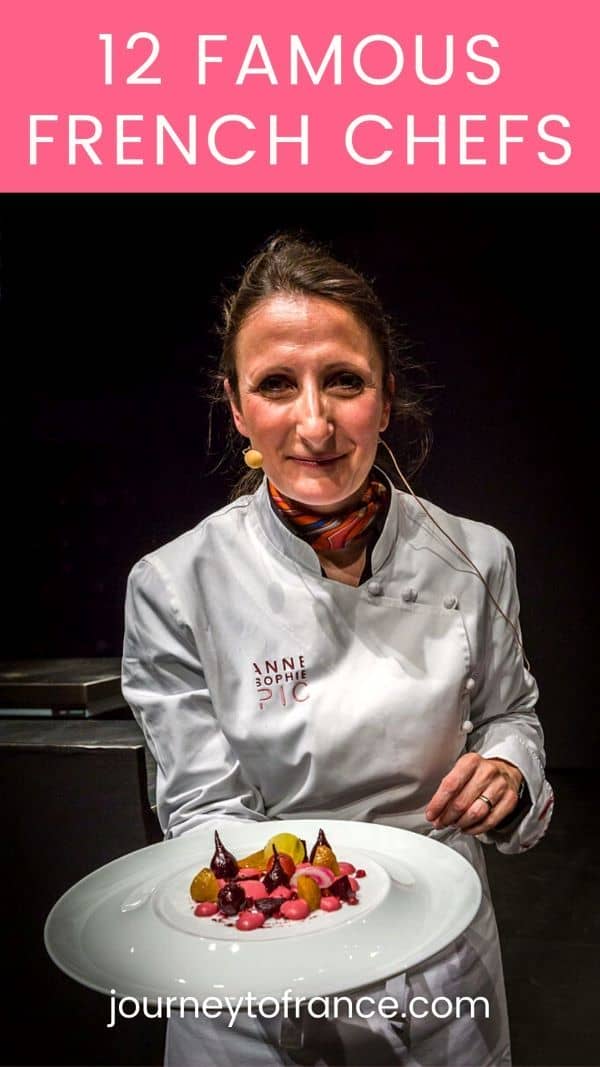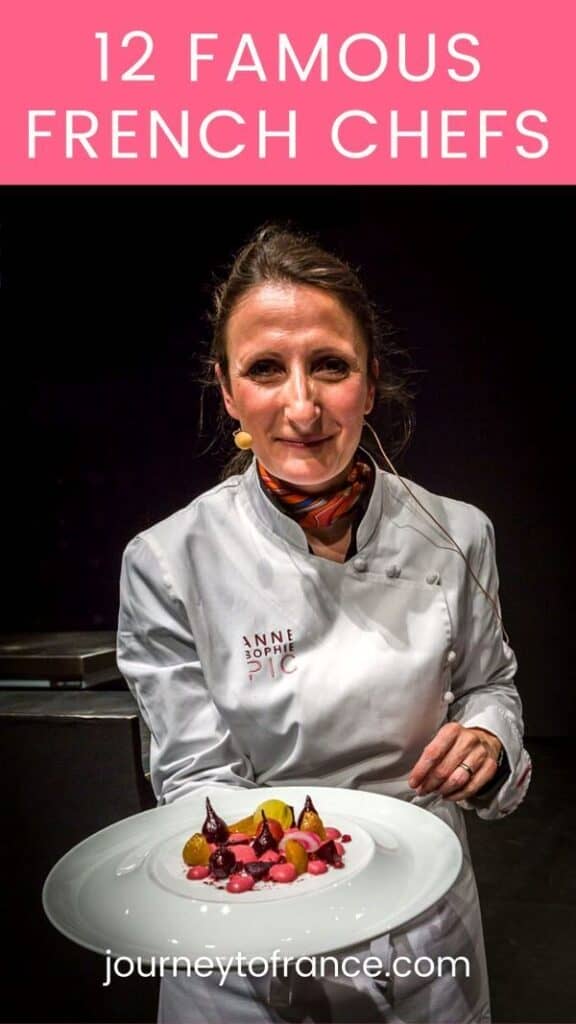 Journey To France contains affiliate links all throughout the site. If you choose to purchase a product or book services through our affiliate links, this earns us a commission at no extra cost to you. For our complete disclosure, click here
So, who are these legendary French chefs who have inspired and continue to inspire others to master the art and science of creating and serving delectable gastronomic delights? Let's take a closer look at some of these famous French chefs.
1. Dominique Ansel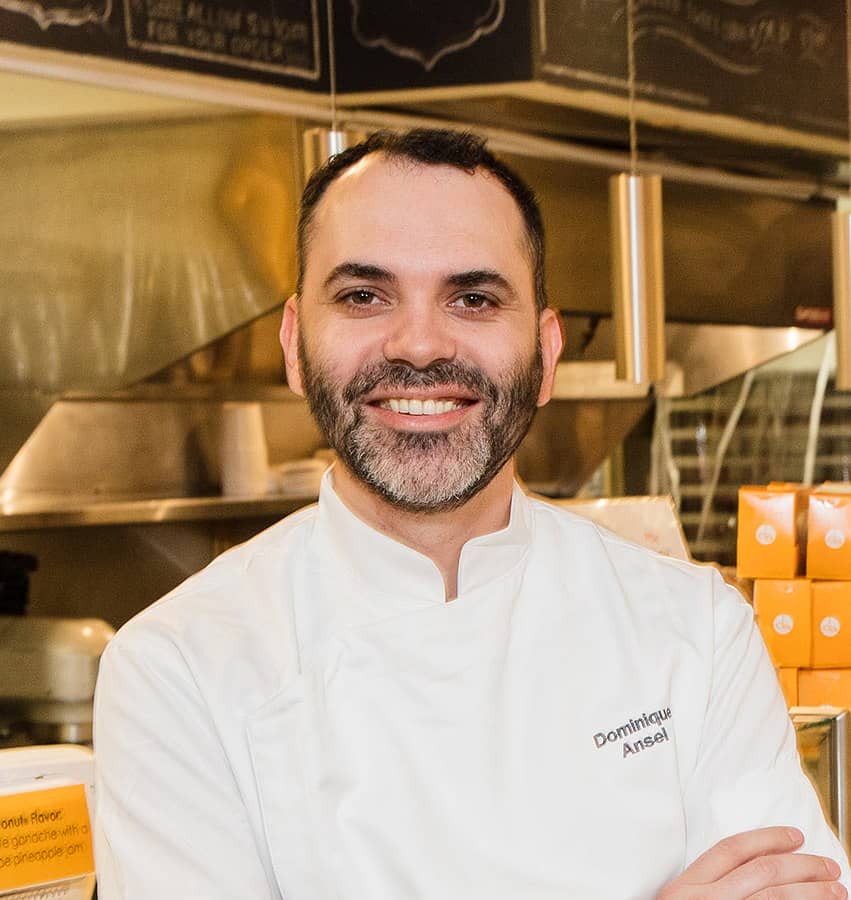 While Dominique Ansel may not be a household name, his Cronut (doughnut-croissant hybrid) has gained global fame.
However, Ansel is more than just the pastry he's most famous for. Since leaving Fauchon in Paris and working as Daniel's pastry chef for six years, he has become an accomplished pâtissier who brings sweet joys to American shores and invents new twists on classic desserts like his latest innovation, the frozen S'more.
2. Paul Bocuse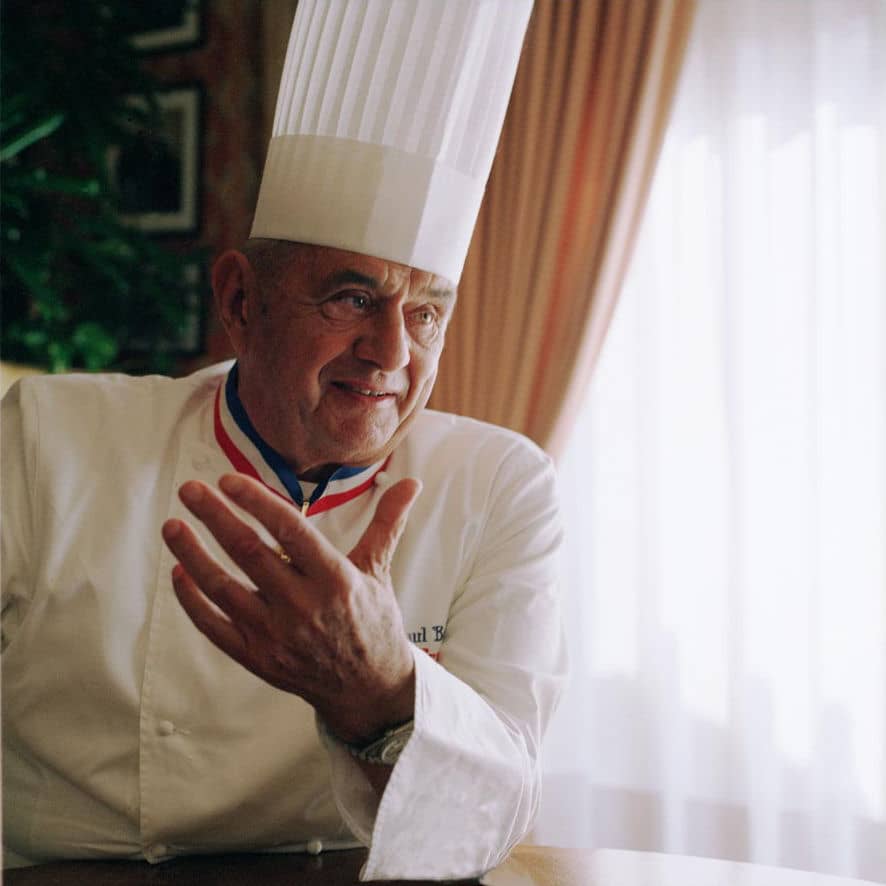 Lyon- based Paul Bocuse is well-known for his distinguished career in gastronomy. He is known as a pioneer of Nouvelle Cuisine, praised for its healthy use of fresh ingredients. He is also the creator of the Bocuse d'Or, widely regarded as the most prestigious honour in gastronomy.
He has mentored many cooks, the majority of whom are now well-known. His most well-known restaurant is the opulent Auberge du Pont de Collonges, which serves traditional French cuisine and wine.
3. Hélène Darroze
Even if you've never heard of escaoutoun (French polenta dish), you should definitely sample Hélène Darroze's delectable speciality dish!
Since she is from the southwest of France, it is no surprise that many of Darroze' recipes are basque-inspired. She is also from a well-known restaurant-owning family.
Her restaurant Chez Darroze in Saint-Germain-des-Prés recently received its first Michelin star. Darroze also owns a two-Michelin-starred restaurant in London's Connaught Hotel and is well-known for being on the French edition of Top Chef.
4. Alain Ducasse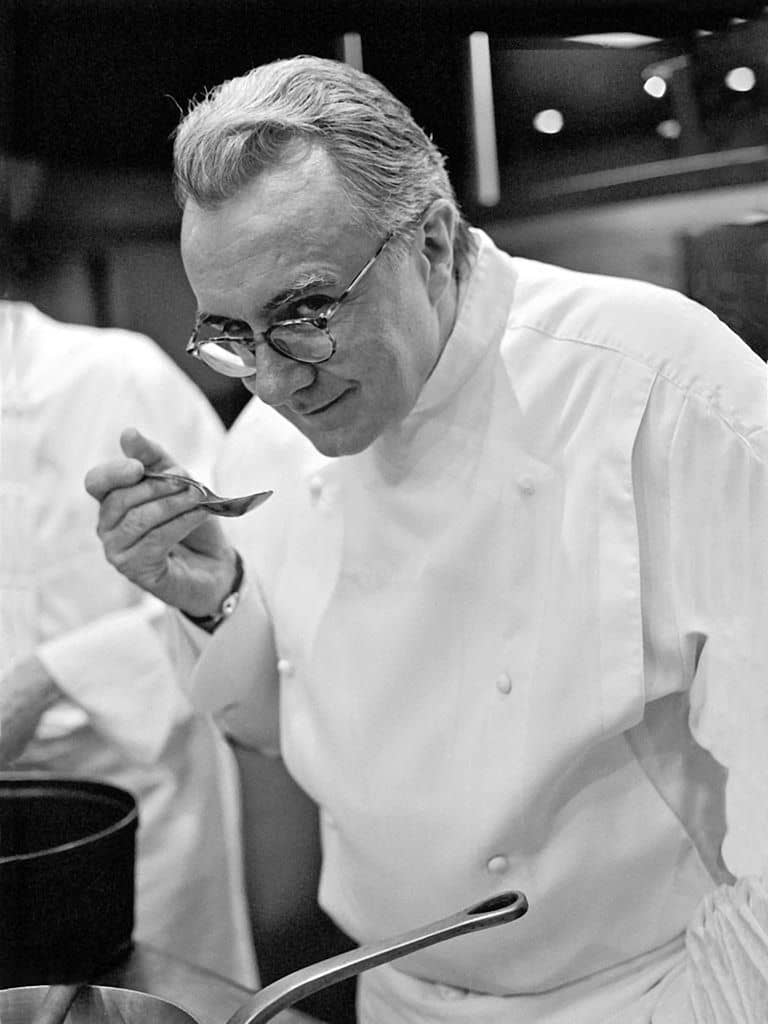 The well-loved Alain Ducasse, is widely regarded as a culinary genius. He has worked at other cafes, including The Dorchester, which has three Michelin stars and has a slew of honours to his name.
Ducasse's resume is also chock-full of high-end hotels where he's worked. He is the most recognised chef the country has ever produced, thanks to his magnificent body of work.
5. Michel Guérard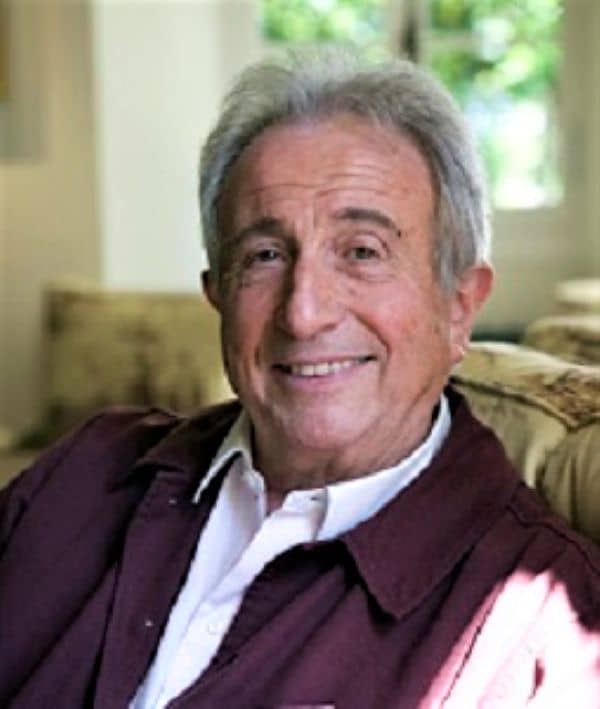 Michel Guérard is another notable French chef. He perfected his craft at Paris's renowned Mantes-La-Jolie. Following that, the famous French chef opened another popular restaurant in the city of lights, Le Pot-au-Feu.
Michel is also credited with inventing the Cuisine Minceur style of cooking. Additionally, the chef has authored several cookbooks, including Eat Well and Stay Slim, Cuisine For Home, and Cuisine Gourmande.
6. Pierre Hermé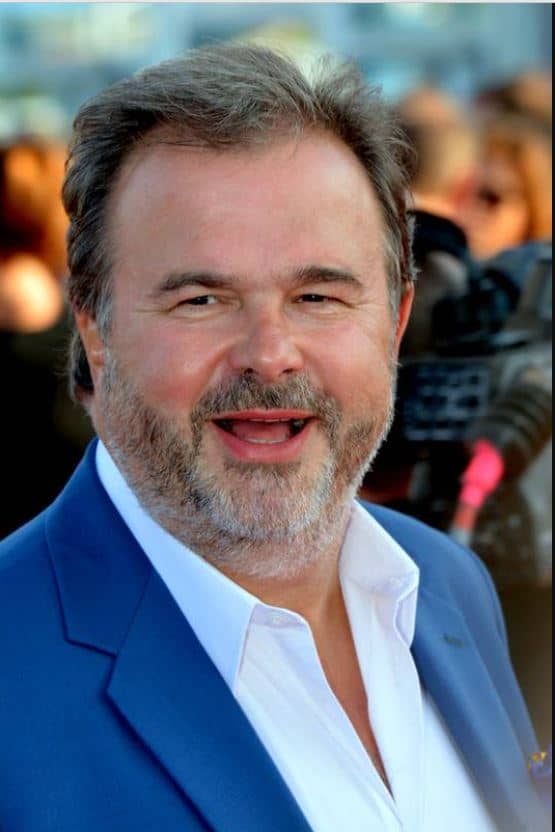 Chef Pierre Hermé hails from the tiny village of Colmar in France. In his early teens, Pierre developed an interest in the culinary arts. Gaston Lenôtre, a seasoned chef, served as his mentor and helped him refine his craft.
Pierre has been honoured with numerous accolades throughout his career. In addition to being awarded the title of Chevalier of Arts and Letters, he was also named Pastry Chef of the Year. Le Larousse des Desserts and Satin are only two of the many cookbooks he has written.
7. Hubert Keller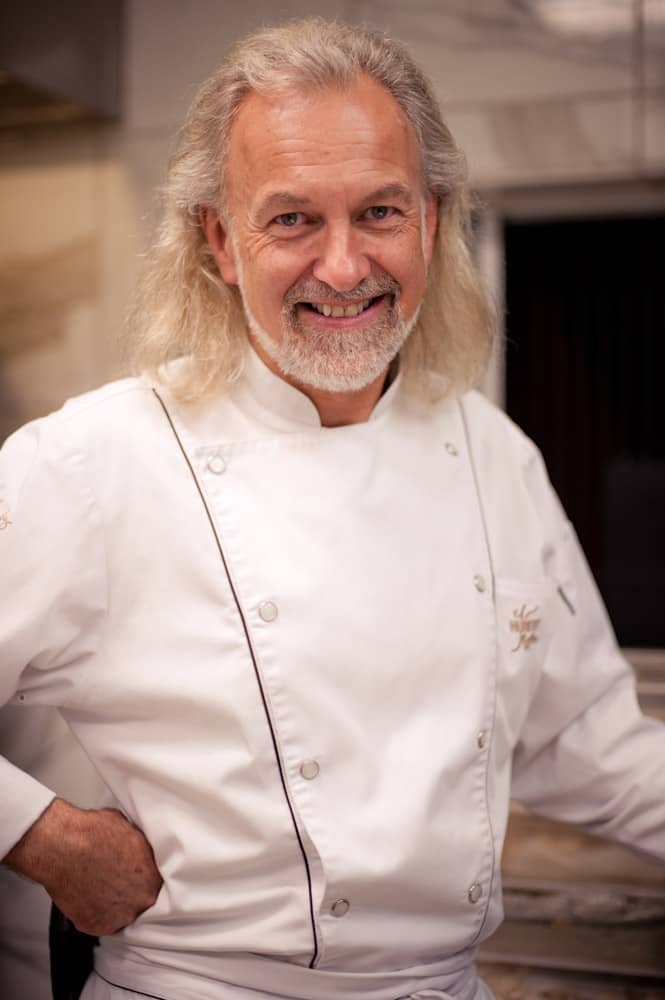 It's not every day that you come across a French chef whose most famous creation involves an American burger.
Hubert Keller, on the other hand, is anything but traditional; he is one of the first French chefs to elevate the simple burger to a higher distinction. Even his critically renowned contemporary French cuisine infuses Mediterranean and Brazilian tastes.
Keller embraces the role of Celebrity Chef with his easy-going temperament and happy demeanour on Top Chef, Top Chef Masters, and his Secrets of a Chef series on PBS. In Vegas, he serves the FleurBurger 5000, a $5,000 high-roller burger with foie gras, black truffles, and a Chateau Petrus 1990 match.
8. Alain Passard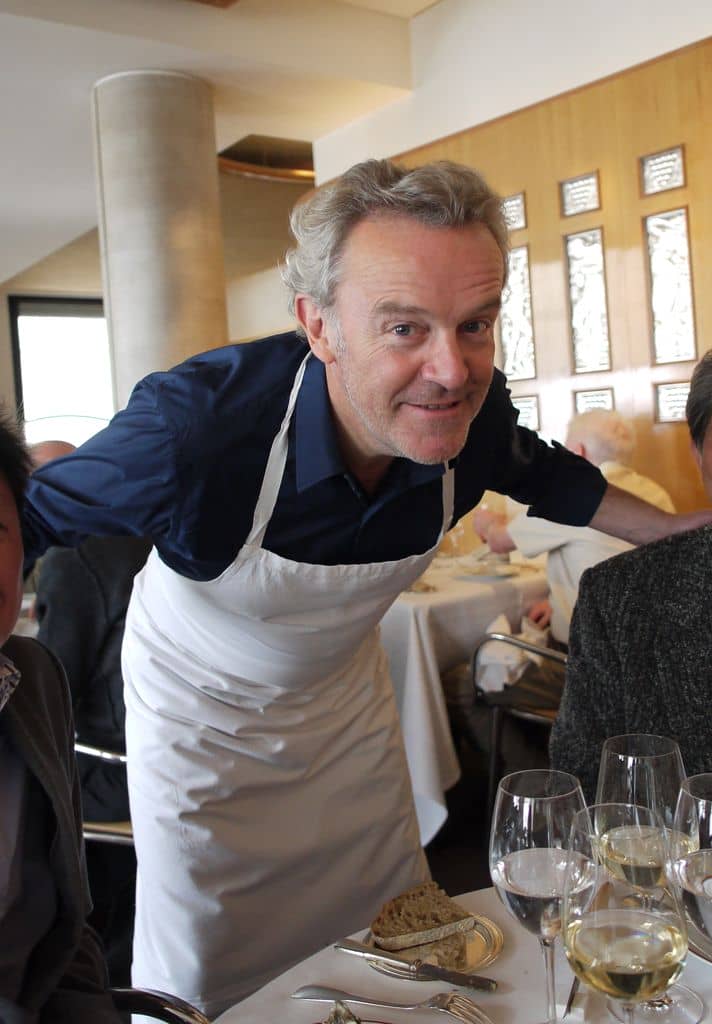 Alain Passard is a gourmet expert and the owner of the three-star restaurant L'Arpège in Paris.
He is known for the fountain of his flawless vegetables made of over 500 varieties. In 2002, Alain purchased a farm 138 miles from Paris and dedicated himself to discovering cultivation as an organic biological system.
Following his enormous success, he bought two additional properties in France. In his kitchen, he prepares dishes with healthy and fresh veggies grown on his farm.
His food never needs to be refrigerated, which means he always delivers a nutritious and fresh meal.
9. Anne-Sophie Pic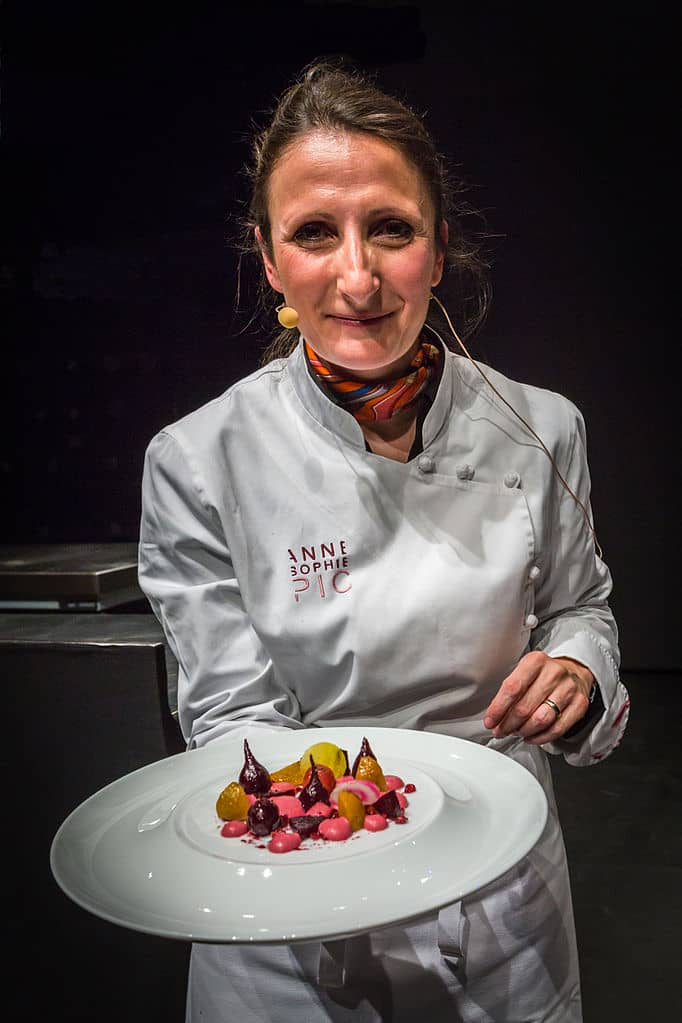 Anne-Sophie Pic is one of the most well-known French chefs globally, and she has won numerous awards. Having grown up in a family of three-star chefs, Pic has created a meal that pays homage to her father, who passed away in 2011.
She also enjoys reworking her great grandmother's famous île flottante with pink pralines, which she learned from her mother.
She has more Michelin stars than any other female chef, and she has been named "Meilleure cheffe du monde" on numerous occasions.
10. Jessica Préalpato
Jessica Préalpato was named "Best Pastry Chef in the World" in the "World's 50 Best Restaurants" list in 2019. She works at the Plaza Athénée in Paris, where her pastries have earned her three Michelin stars.
Préalpato bases her pastries on a notion she calls desseralité (a combination of the words dessert and naturalité). She avoids sugar and heavier ingredients like cream by using fruits and other natural sweeteners.
11. Guy Savoy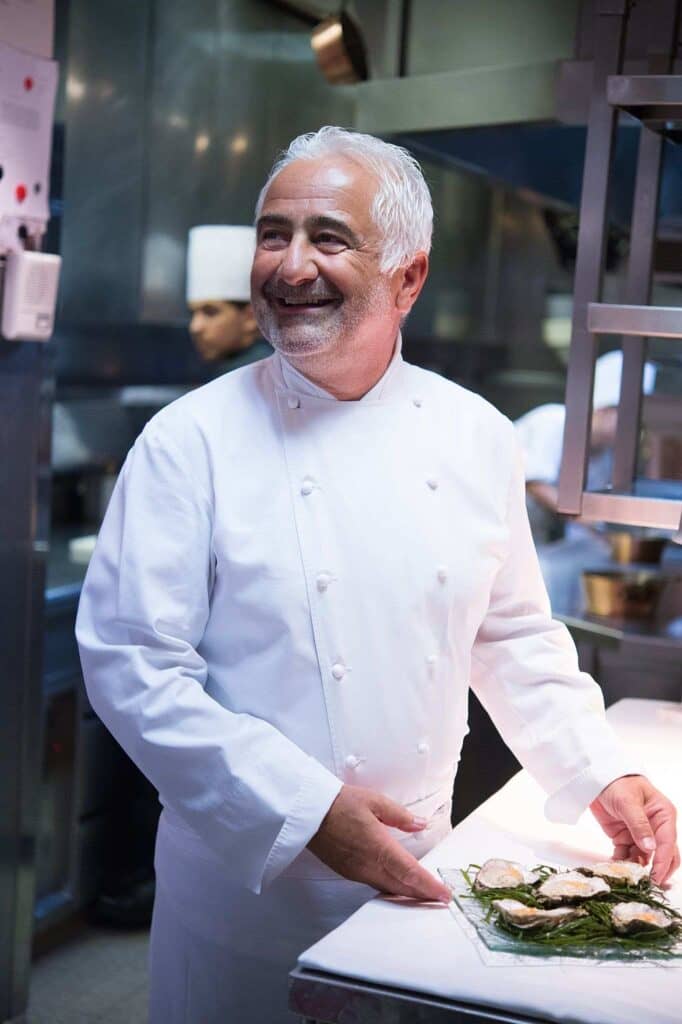 One of Paris' most famous restaurants, Guy Savoy, is owned and run by Guy Savoy himself.
For the fourth year in a row, La Liste named his eponymous restaurant the Best in the World in 2020. It has five Gault Millau toques and three Pudlowski Guide plates, and it is listed in the Lebey Guide as one of the "top restaurants in Paris."
He also owns Le Chiberta and Les Bouquiniste. Guy Savoy is one of the top professional cooks in France because of his ability to conjure up the most beautiful culinary concoctions.
Fun fact: Gordon Ramsay referred to Guy Savoy as his culinary guru since he trained under him.
12. Jacques Torres
As a Willy Wonka-style chocolate wizard, Jacques Torres manufactures his chocolate from scratch and is renowned for it. For many years, Jacques "Mr. Chocolate" Torres was known for his bizarre sweets, including a chocolate stove and a chocolate clown at Le Cirque.
He now only works in the chocolate industry, and chocolate-covered Cheerios are just one of the oddities he has produced.
He owns a seven-store chocolate empire, which makes intricately adorned bonbons, decadent truffles and what's said to be one of the best hot chocolates in France.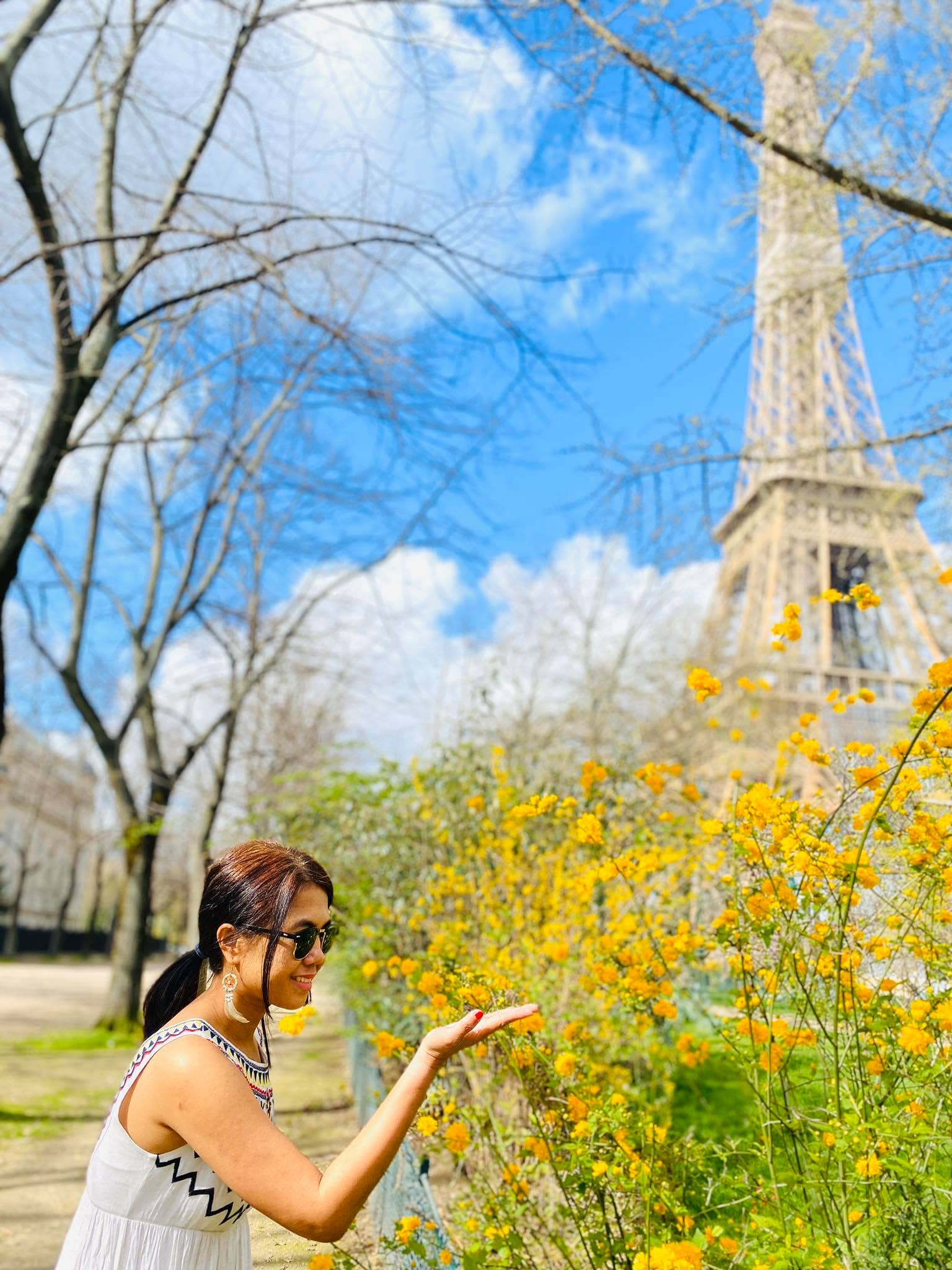 Hi, I'm Christine – a full-time traveler and career woman. Although I'm from the Philippines, my location independent career took me to over 40 countries and lived in 4 continents in the last 10 years, including France. A self-proclaimed Francophile, I love everything France.