With diverse culinary offerings in every region, France is definitely foodie heaven.
From starters to desserts, tasty snacks to fine wine, France boasts of a rich culinary heritage that has made its way to various parts of the world.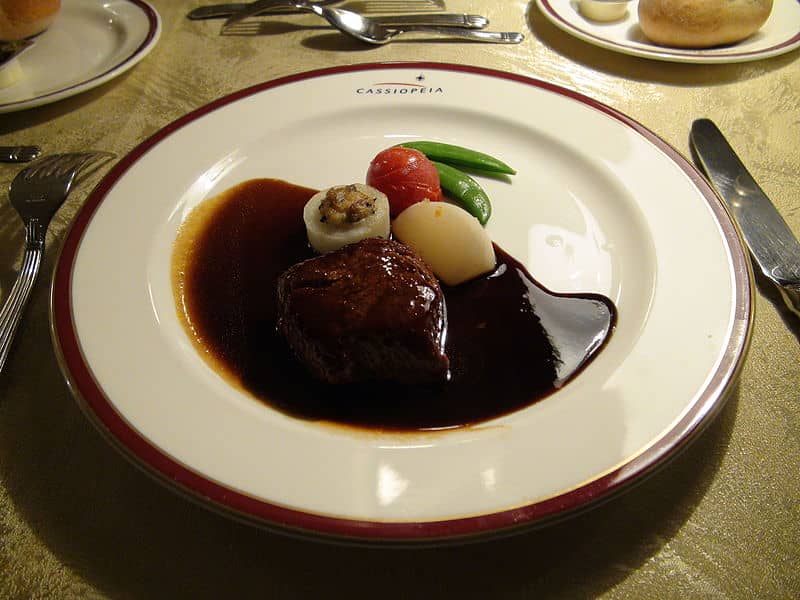 However, nothing beats eating these delightful treats right in the country where they came from.
When in France, eat to your heart's content- so here are some of the best foods in France that you simply must try. Bon appetit!
16 Best French Foods To Try When You Visit France
Watch: Best French Foods Web Story
1. Baguette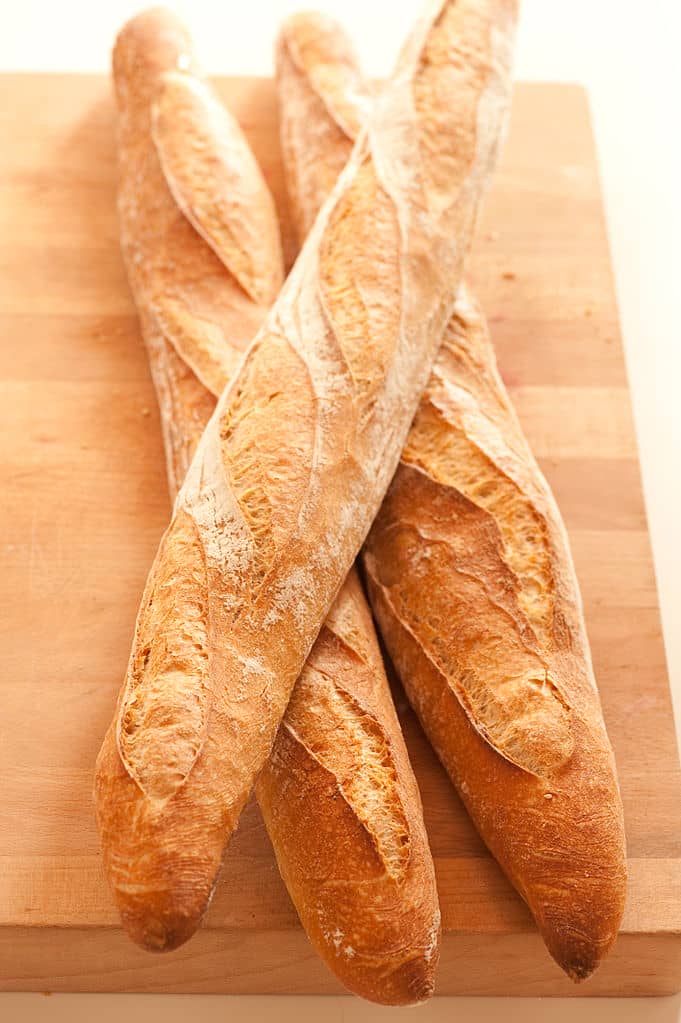 The quintessential 'French bread', the baguette have made its way to bakeries and cafes in other parts of the world.
However, nothing beats that authentic feeling that comes with enjoying it right where it originated.
Crusty and flakey on the outside and soft on the inside, a baguette tastes good whether you eat it plain or with your favorite French cheese.
In Paris, you'll not likely come across shops that sell baguette at every street or neighborhood.
Two shops stand out though: the Boulangerie 2M (215 Boulevard Raspail) and La Maison d'Isabelle (47 Boulevard Saint-Germain).
Boulangerie 2M received the coveted award for the best baguette in Paris while La Maison d'Isabelle is said to offer some of the tastiest baguettes in the Latin Quarter.
2. Choux à la Crème (cream puff)
Easily one of the popular French treats, a cream puff is made up of a ball of soft dough filled with flavored cream or custard.
This dough is the same kind used in eclairs and profiteroles. It is topped with frosting that usually complements the flavor inside.
In Paris, the quaint little cafe Odette is the place to go if you want a taste of these yummy treats.
It is located close to (and with a great view of) the Notre Dame Cathedral, in a lovely neighborhood that's also honed to the Shakespeare and Company bookstore.
You'll find a variety of cream puff flavors here, best paired with coffee or hot chocolate.
3. Crepes
When in Paris, and in most cities in France, you'll find streets lined with crepe stalls. You couldn't help but take in the scent of freshly made crepe, which is another must-try when in France.
These snacks are essentially a thinner version of a pancake, which could either have a sweet or savory filling.
A classic is beurre et sucre (butter and sugar) while if you want to try something flavorful, have one that's filled with cheese and bacon bits.
One of the best places to enjoy this French street food are La Crêperie de Josselin (67 Rue du Montparnasse) in the heart of the Montparnasse district.
4. Macarons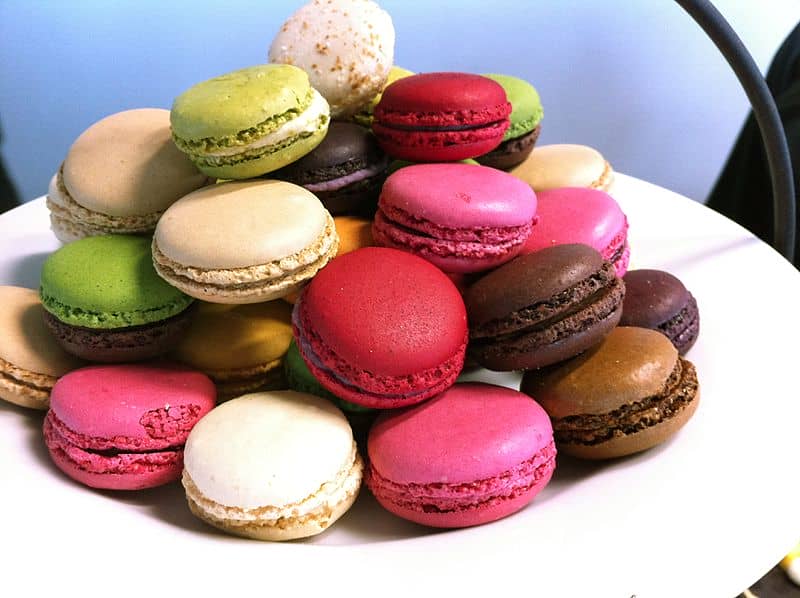 Macarons were imported from Italy to France during the 16th century by Catherine de Médici.
These little round almond cakes may have different versions in many countries, but the French ones are said to be the best and most popular.
Made with almond flour and a variety of fillings, the modern macarons come in different flavors.
If you're in Paris, indulge in this decadent treat at either Pierre Hermé or Maison Ladurée (14 Rue de Castiglione), said to be rivals when it comes to macarons.
5. Madeleines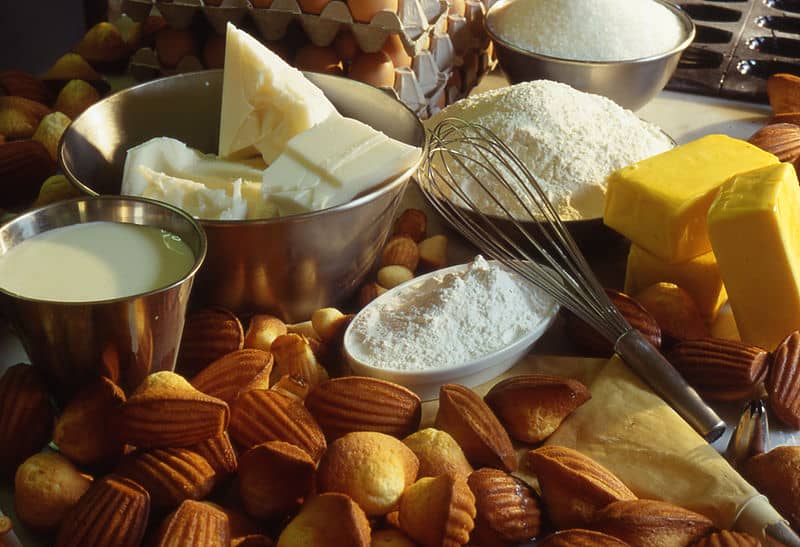 Another unique but delightful French snack are the madeleines, a cookie and cake hybrid.
Delightfully buttery and spongey, they are shaped like shells and have tapered edges.
Madeleines are best eaten warm, paired with coffee for breakfast or with tea in the afternoon.
In Paris, Fabrice Le Bourdat's Blé Sucré. (7 Rue Antoine Vollon) is said to have some of the best madeleines.
6. Souffle
An iconic French dessert, the decadent souffle is another must-try and one of the best foods in France. The name soufflé is from the French word for "to blow".
It is made with beaten egg whites and served fresh from the oven while the puffy crust is still spilling over the ramekin.
The soufflé these days come in different flavors, and the most popular are the cheese soufflé and chocolate soufflé. Don't leave France without indulging in this dessert.
If you're in Nice, have it at the Bistro Saint Louis while Le Recamier and Le Souffle are the best places to go in Paris.
7. Bouillabaisse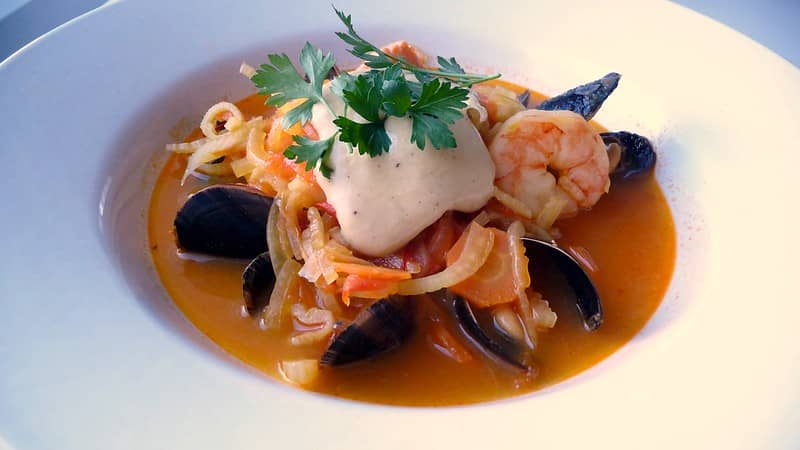 Venture out of Paris and into the south of France in Marseille.
Here, you can enjoy some of the best seafood dishes such as the savory bouillabaisse. This dish combines clams, lobsters, and different types of fish.
These are stewed in a broth mixed with leeks, onions, potatoes, and spices. Bouillabaisse is often served with rice or a toasted slice of a baguette.
In Marseille,  one of the best places to enjoy bouillabaisse is in Le Miramar, located in 12 Quai du Port.
8. Cassoulet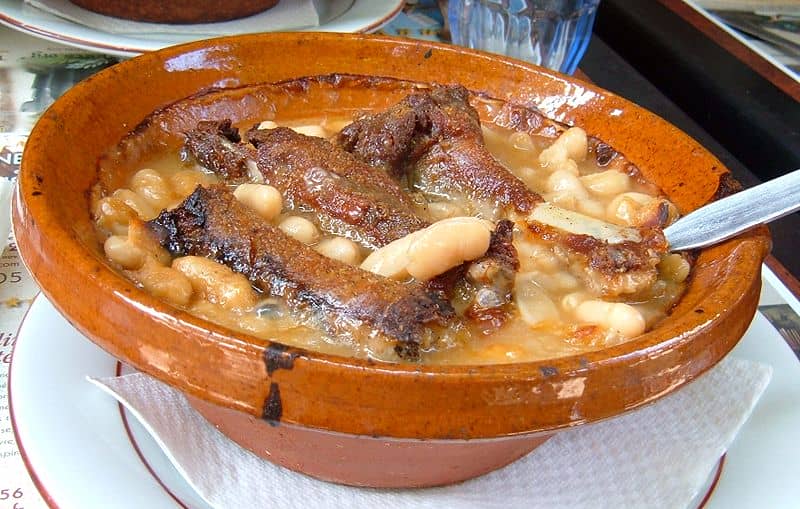 A hearty and savory dish that originated in the university town of Toulouse, the cassoulet easily qualifies as French comfort food.
A cross between a stew and a casserole, the cassoulet is made with various types of meat (such as duck, goose, and pork sausage).
These are cooked along with beans, carrots, onions, breadcrumbs, and spices The meal is traditionally served in a pot called a casserole.
When in Toulouse, be sure to enjoy this tasty dish at La Cave au Cassoulet, which serves a generous amount of cassoulet when you order.
Their version of this Toulousian favorite is highly rated not just by locals but also by visitors from all over.
9. Coq Au Vin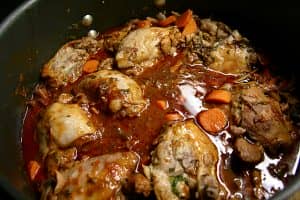 A savory dish that's regarded as a symbol of French cuisine, the coq au vin dates back to the Roman times.
The name literally means 'rooster in wine', The coq au vin is basically chicken cut in parts, marinated in red wine (preferably Burgundy) along with bacon and mushrooms.
These are then slow-cooked in the marinate, and herbs are added. Enjoy the delicious coq au vin in Lyon, in one of ita food markets.
One of the best places to go there for coq au vin is in Les Fines Gueules, best with a side of Paillasson Lyonnais – made with potatoes, herbs, and butter.
10. Croque Monsieur Or Croque Madame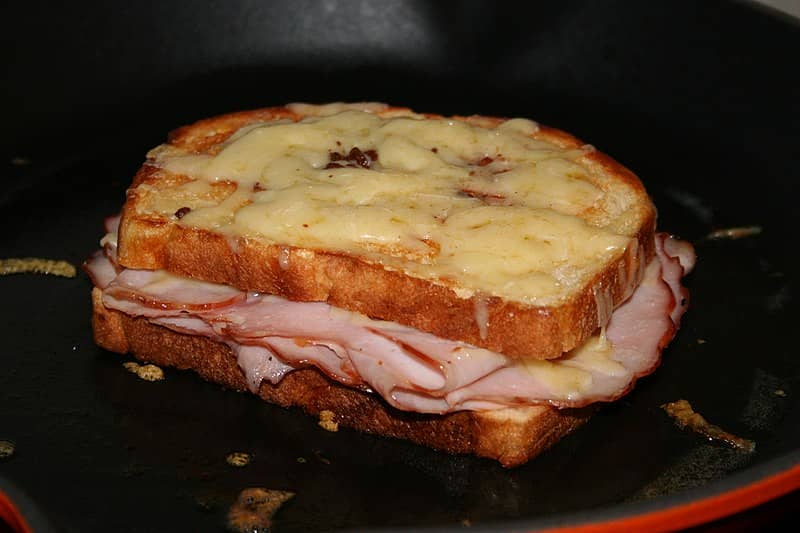 The Croque Monsieur (or Croque Madame) is basically the French version of a grilled cheese sandwich. It is made with jambon (ham), melted gruyère cheese and thick béchamel sauce.
This is a tasty, quick meal often served with salad or potatoes that you can enjoy in between exploring the sights.
In Paris, check out La Fontaine de Belleville (31-33 Rue Juliette Dodu,), said to serve Croque monsieurs that are 'to die for'.
11. Foie Gras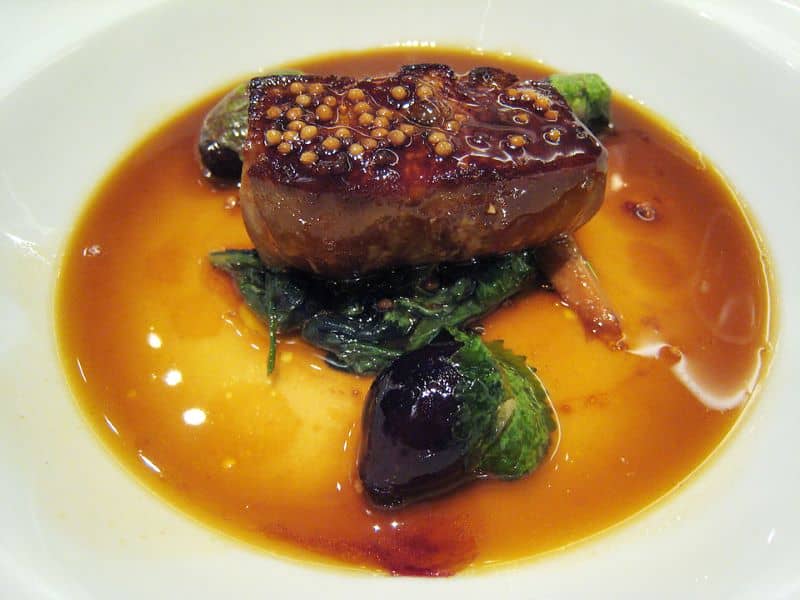 Foie gras originates from France's southwestern region. It is made from duck and goose liver and considered a luxury food.
The ducks and goose that provide the livers used in foie gras are fed in a specific way to ensure the quality.
Foie gras is often served as a pate that you can enjoy alone or with a baguette or toast, as well as seared with a savory sauce.
The best place to enjoy foie gras in Paris is in Bistrot des Oies on the rue Marie-et-Louise near the Canal Saint-Martin in the 10th.
If you're in Strasbourg, make sure to pick up a can or jar at the Edouard Artzner shop, known as the home of the best foie gras.
12. Quiche Lorraine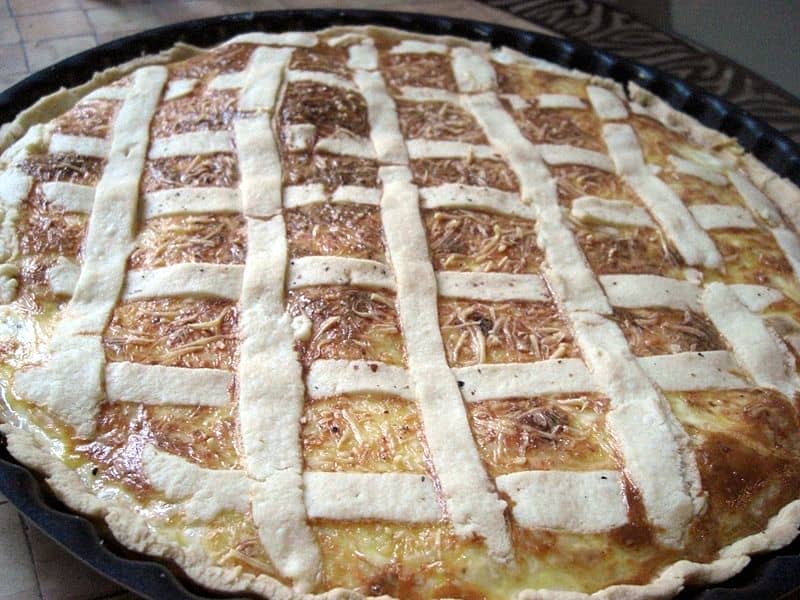 A quiche lorraine is a savory and sweet pie, considered as among the best foods to eat in France.
Hearty and filling, it is made with bacon or ham, eggs, onions, milk or cream, and cheese.
This delightful French treat comes from the Lorraine region, where it also got its name.
In Paris, one of the best places to go for the best quiche lorraine is Cafe Angelina, known for its version that has a lot of bacon.
13. Onion Soup (Soupe à l'Oignon)
A popular starter to a meal as well as hearty comfort food, the onion soup is another must-try when in France.
It is made with onions, milk or cream, seasonings and topped with meat bits or croutons, and already a filling meal in itself.
It has been a popular French staple since the 18th century, then known as a food for the poor.
Nowadays, Michelin starred restaurants have made different versions of it.
Some of the best places in Paris to enjoy French onion soup are Au Pied De Cochon (6 Rue Coquillière), La Jacobine (59-61 Rue Saint-André des Arts) and Au Dernier Metro (70 Boulevard de Grenelle).
14. Ratatouille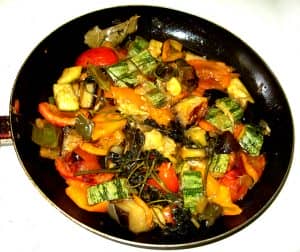 The only French stew that's made without meat, ratatouille is another popular dish that one should enjoy when in France.
This is a Mediterranean dish that's made with chopped vegetables such as mushrooms, onions, zucchini, and eggplant. It is cooked in olive oil and topped with melted cheese.
If you're in Paris, visit Miznon for your ratatouille fix. Le Petit Bistrot is the best place to eat ratatouille in Montpellier while you can enjoy it at Illia Pasta when in Nice.
15. Salade Nicoise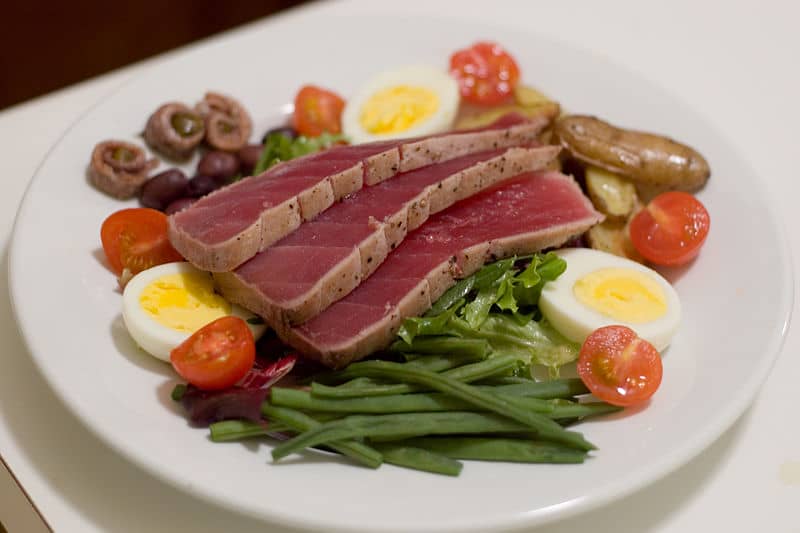 Salade Nicoise puts together lettuce, tomatoes, olives, green beans, hard-boiled eggs, tuna, and anchovies.
It is light yet filling, and one of the best French foods to try especially in the south.
When in Nice, be sure to enjoy this at located in 20 Avenue Saint Jean Baptiste.
16. Tarte flambee
An easy favorite from the Alsace region and one of the best foods in France is the Tarte flambee.
This is a type of crispy, thin-crust pizza that's usually topped with crème fraîche, sliced onions, and lardons.
It is also called flammekueche in Alsatian, and a must-try when in any city or town in the region.
One of the best places for Tarte flambee is Le Marronnier (18 Route de Saverne) in Strasbourg, known for its crisp-edged, bacon-strewn version.
---
New to Airbnb? Get a $43 off for your next trip if you use our link here. 
---
Like It? Pin It!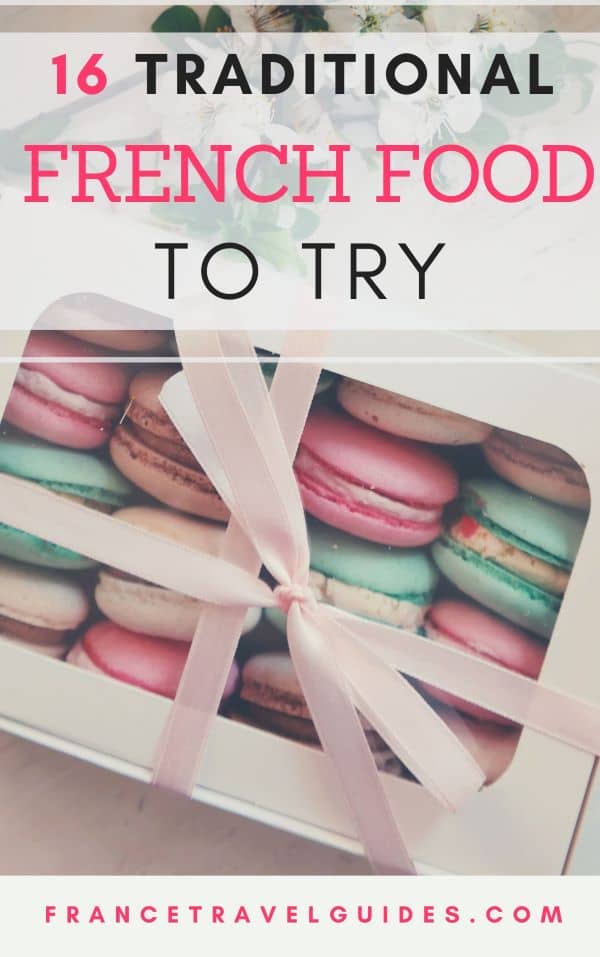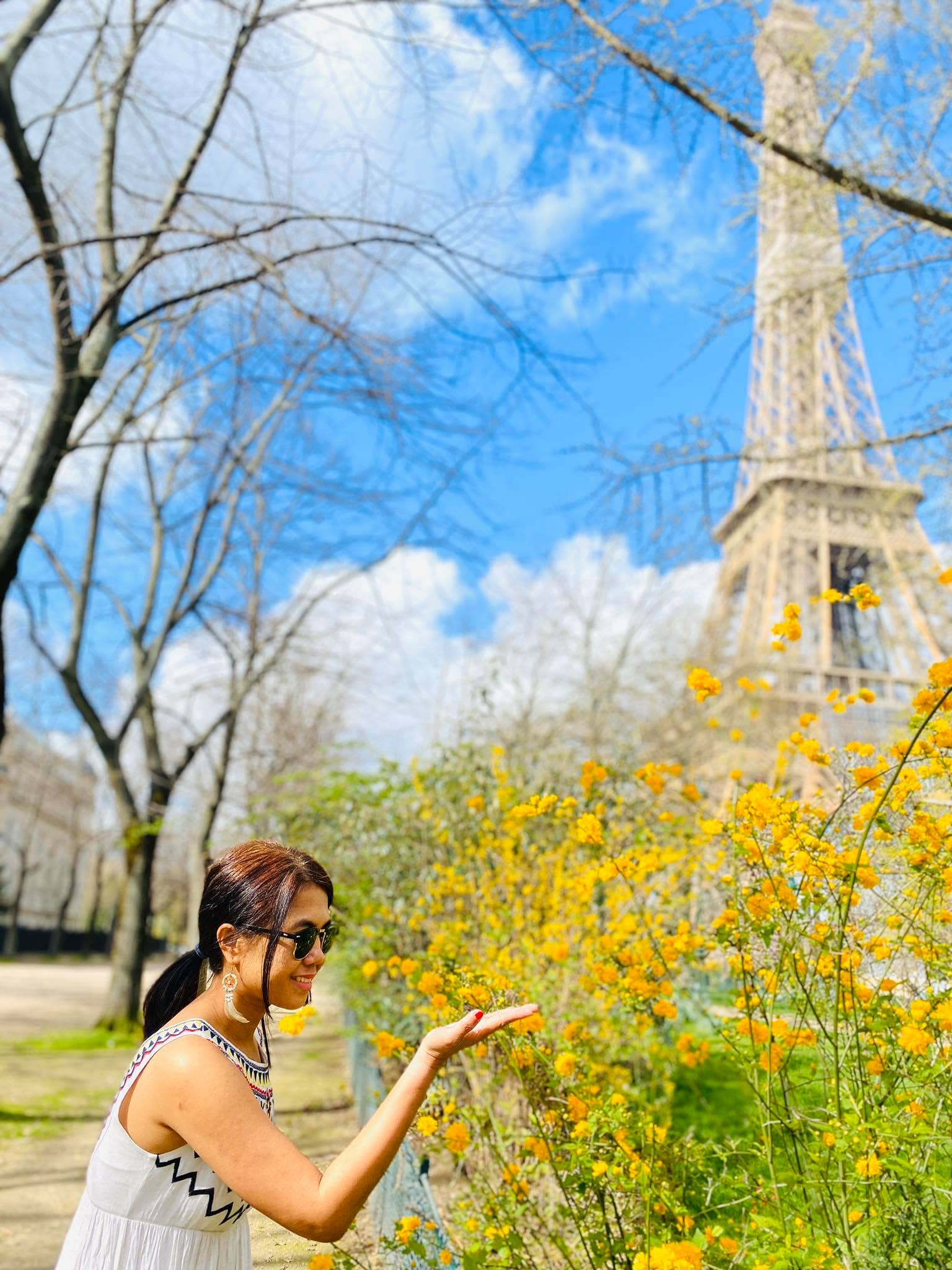 Hi, I'm Christine – a full-time traveler and career woman. Although I'm from the Philippines, my location independent career took me to over 40 countries for the past 8 years. I also lived in 3 continents – from the Caribbean, South East Asia to Africa. France remains special to me, however. From architecture, history, and arts – France is truly an amazing place.