Located about 8 miles from the south of Paris, Orly Airport is known to be the busiest airport for domestic traffic.
Orly used to be the main airport for Paris prior to the construction of Charles De Gaulle (CDG) in the 1970s.
Many international airlines may have shifted to CDG but Orly remains to be the second busiest airport in France in terms of boardings.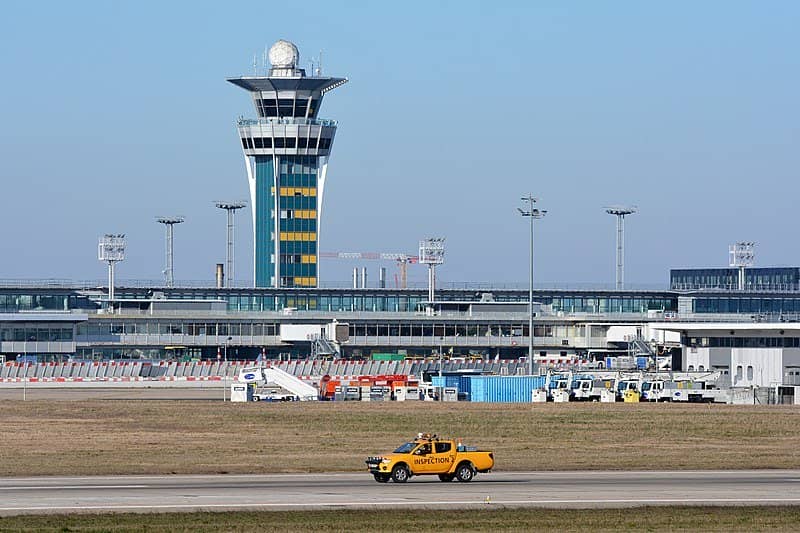 Orly Airport has four arrival and departure zones, and you can walk between each zone in five minutes. There is also a train that travels within the terminals free of charge.
As for transfer options from Orly Airport to central Paris, there are four to choose from. You can either use the RER train, ride an airport bus, take the shuttle, or taxi.
Each has its own advantage, and to help you decide which suits you best – here's a quick guide on the best ways to travel from Orly Airport to Paris center.
Orly Airport to Paris Center Transport Options
---
New to Airbnb? Get a $43 off for your next trip if you use our link here. 
---
1. RER train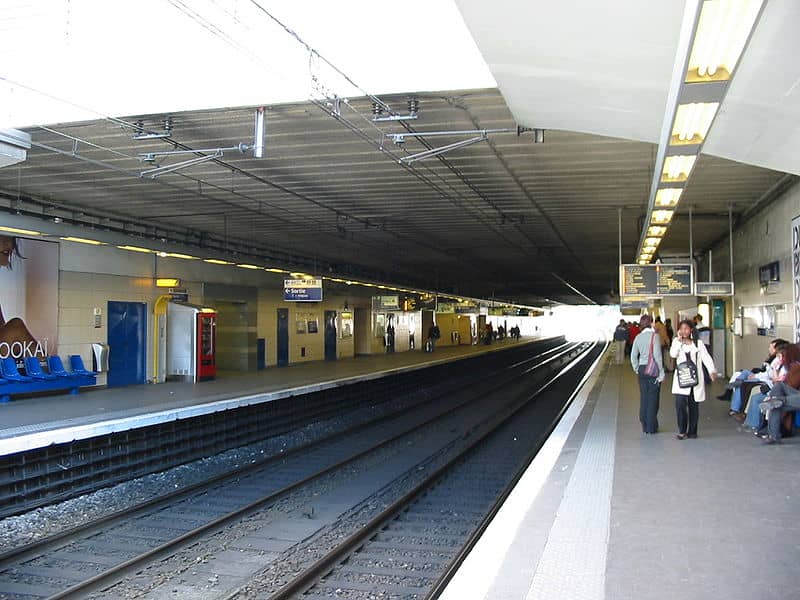 The Paris regional train is one of the popular ways to reach Paris city center from Orly.
However, there is no RER station based in Orly. You will have to take the airport bus or Orlyval first – a free train service that links the airport to either RER Antony (Line B) or Pont de Rungis RER train station (Line C).
Route:
RER Line B runs from Antony to the key station at Chatelet, close to the Louvre.
RER Line C runs from Pont de Rungis, follows the south bank of the River Seine, to the key station in St Michel, in central Paris.
Schedule:
The trains run from 6:00 in the morning to  23:35 at night. Waiting time is seven minutes and travel time from the station to central Paris takes an hour as there are many stops.
Ticket / Fare:
12.10€ for adults and free for children under the age of 4 years.
Where to buy tickets:
You can buy your tickets from a kiosk at the platform before you enter the train.
2. Bus
Taking the bus is the cheapest transfer option to reach central Paris from Orly Airport. There are two dedicated airport buses that go from Orly airport to the center of Paris – the Orlybus and the Le Bus Direct.
OrlyBus
OrlyBus is operated by RATP who runs the local buses and Metro in Paris. This is the cheaper option and you can use Paris travel passes on this service.
There are two bus types – the direct  OrlyBus that runs straight into Paris and the public day and night bus that has many stops.
Be warned though that buses can get crowded during peak times with many passengers standing. Plan your trip accordingly to avoid this.
Route:
The OrlyBus goes to Denfert-Rochereau station a Metro/RER station just inside the inner ring road motorway of Paris.
Schedule:
Day buses run from 05:35 to 00:05, and night buses from 00:55 to 05:00, OrlyBus runs from 06:00 – 00:30.
Waiting time is 10 minutes and the journey lasts 60 minutes.
Ticket / Fare:
8.30€ for a one-way ticket for the direct Orlybus.
2€ for a one-way ticket for the slower public day and night buses.
Children under the age of 4 always ride for free.
Where to buy tickets:
Get your tickets from a kiosk in the arrivals terminal, or buy from your driver on the bus.
Le Bus
This bus service is run by Le Bus Direct and goes furthest into the heart of Paris.  Le Bus Direct buses are more like coaches, more comfortable and less full than OrlyBus. It is more expensive but you get to enjoy a smoother trio into the Paris city center.
Route:
Orly Airport to Central Paris with stops at Etoile (Champs-Elysees), Invalides (Eiffel Tower), and Gare Montparnasse (a major train station).
Schedule:
The bus runs from 5:15 to 23:00. The average waiting time is 20 minutes. Usual travel time takes 45 minutes to an hour.
Ticket / Fare:
12€ one way or 20€ for a round trip.
Children under the age of 4 travel for free and those ages 4 – 11 are 7€.
Where to buy tickets:
Tickets can be purchased in advance online, or from ticket machines in Orly. You may also pay the ticket directly to the bus diver.
3. Shuttle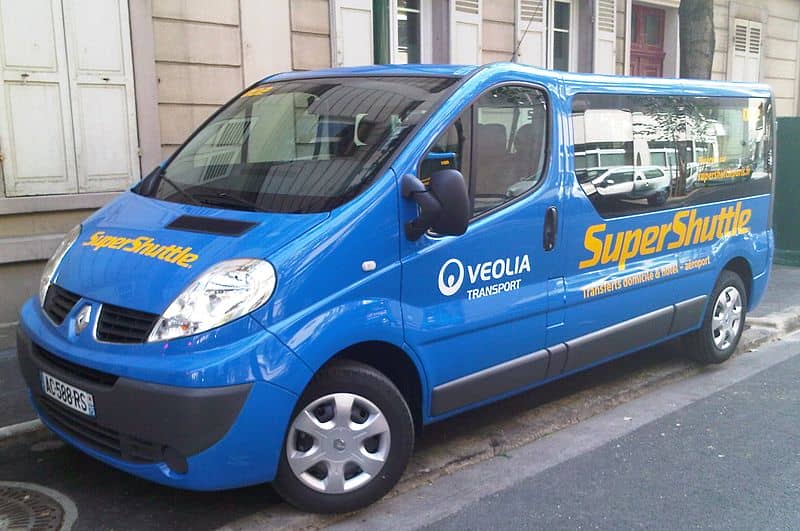 Hotel shuttle service in the form of a classic minibus is another available transfer option from Orly to Paris.
This one takes you from the airport stop right to the doorstep of your chosen accommodation in central Paris.
Cheaper than a taxi, this is a convenient way to reach Paris city center from Orly. This is ideal for couples, small groups, or families who want a smooth, hassle-free transfer.
Route:
Orly Airport to your destination in central Paris, with less than three stops or none.
Schedule:
Departs Orly as soon as you're ready.
Ticket / Fare:
€18 one way for each person
Where to buy tickets:
Book your shuttle service online at least 24 hours before your arrival / intended pickup time.
4. Taxi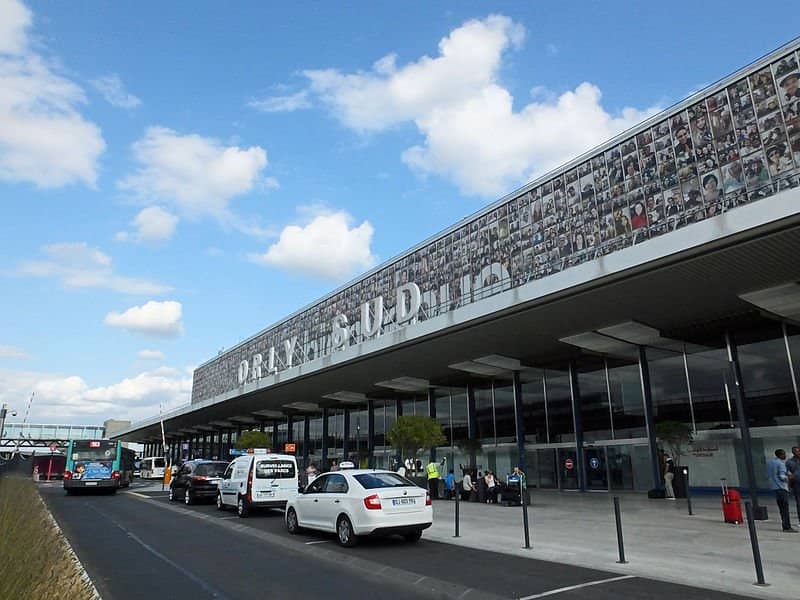 Taking the Orly airport taxi to the city center of Paris may be the most expensive, but is it also the most convenient transfer option.
The journey takes half the time a bus or train would, and you will be dropped off right at the doorstep of your accommodation.
This is the quickest and most convenient option, where you get to relax on the way to your central Paris destination.
Route:
Orly Airport to your chosen destination in Central Paris.
Schedule:
Available in Orly Airport 24/7, just look for signs pointing to taxi pick up zones.
The average travel time is 30 minutes.
Ticket / Fare:
The flat rate is €30 if you are traveling to the left bank, while you will be charged €35 if you are traveling to the right bank of the Seine.
After the first 4 people, your driver will charge €4 per additional person.
Where to buy tickets:
Book online or pay directly to the driver.
---
New to Airbnb? Get a $43 off for your next trip if you use our link here. 
---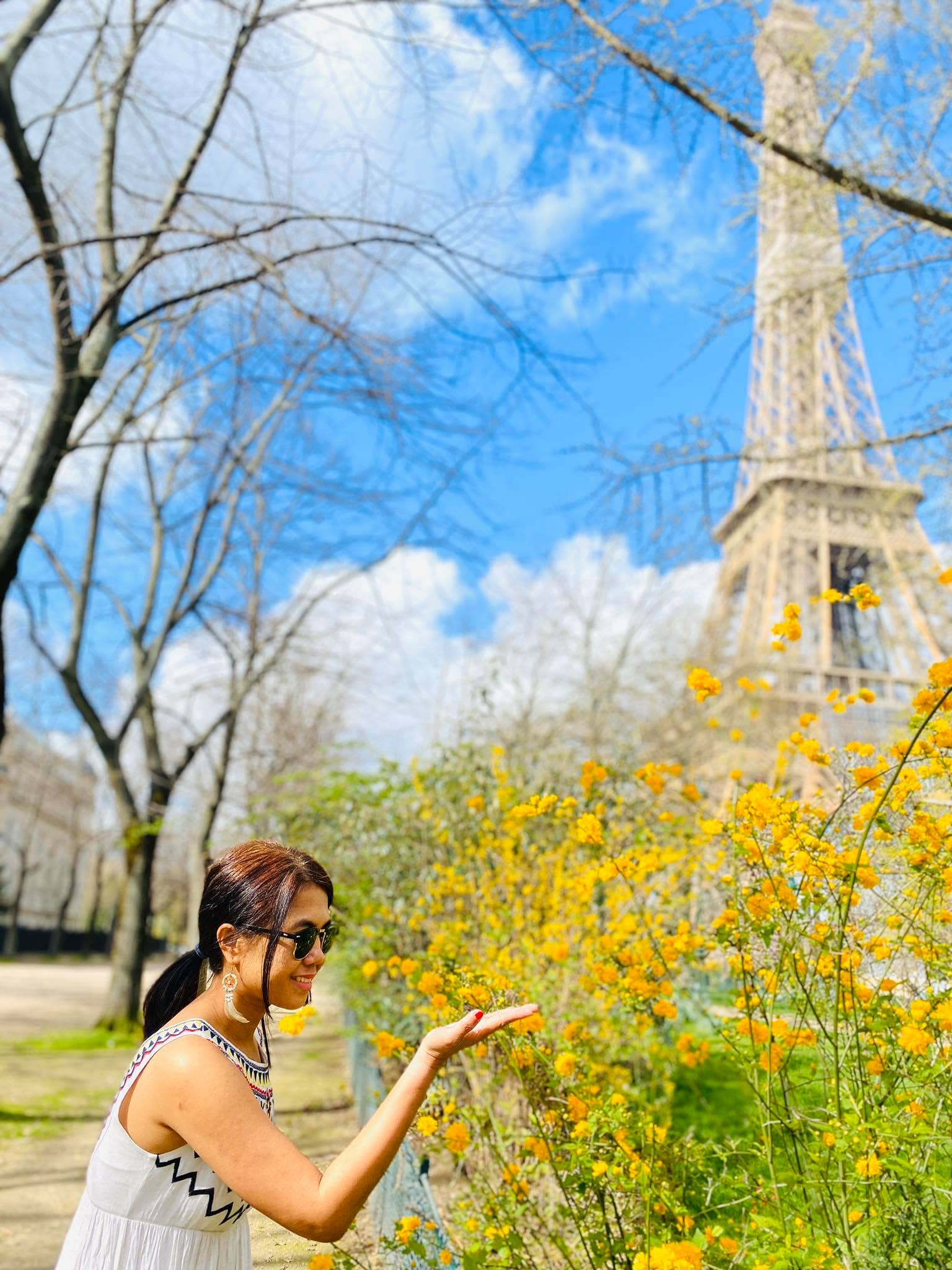 Hi, I'm Christine – a full-time traveler and career woman. Although I'm from the Philippines, my location independent career took me to over 40 countries for the past 8 years. I also lived in 3 continents – from the Caribbean, South East Asia to Africa. France remains special to me, however. From architecture, history, and arts – France is truly an amazing place.