France may be known for its cuisine, wine, its picturesque capital, and the fabulous south – but its also home to some of the best variety of ski resorts in the world.
These resorts range from those with high altitude runs, the purpose-built, and woodland terrains, to those that run through traditional villages.
These ski havens are located either in the majestic Alps, the Great Pyrenees, or the French Savoie. There are those designed for different skiing abilities, those that cater to families as well as the rich and famous.
Whether you're a beginner or an expert skier, here are some of the best ski resorts in France that you must visit.
13 Best Ski Resorts In France That You Must Visit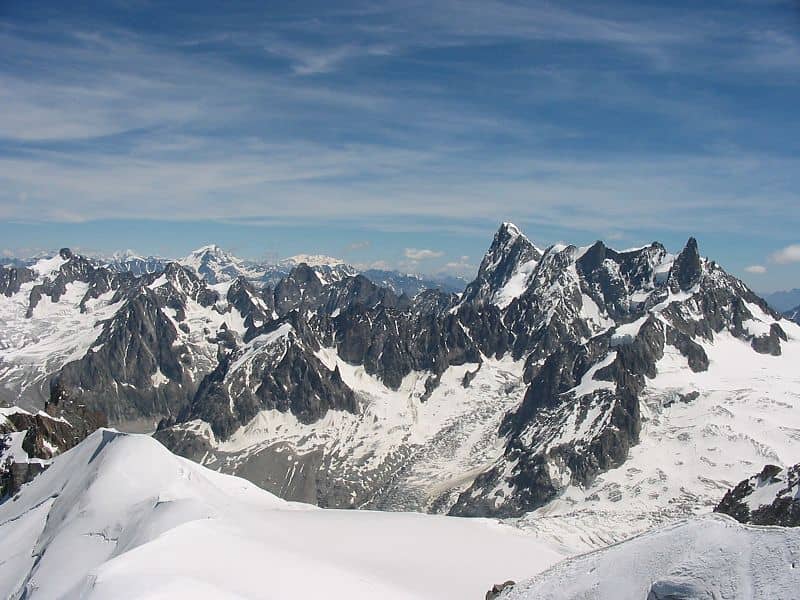 ---
New to Airbnb? Get a $43 off for your next trip if you use our link here. 
---
1. Alpe d'Huez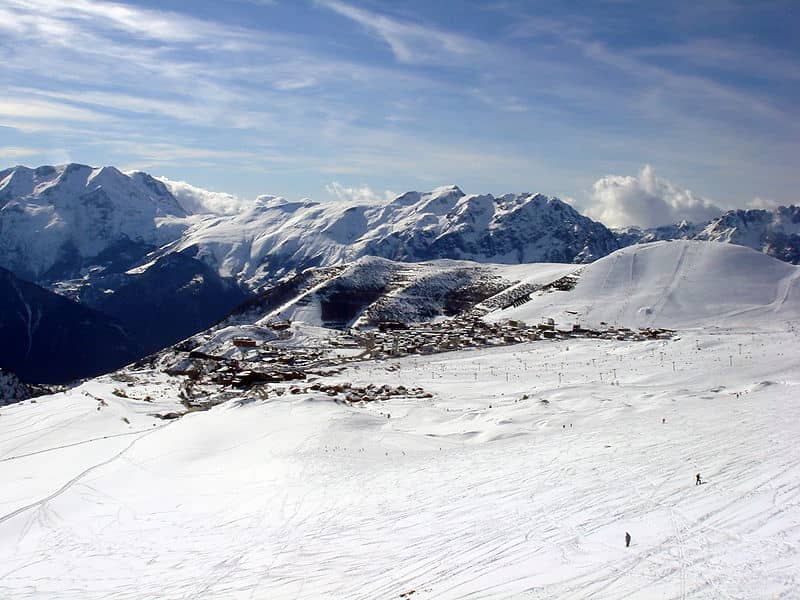 Alpe d'Huez is considered as one of the best ski resorts in France for families. It has great facilities and accommodations that suit most budget preferences.
Alpe d'Huez is actually six interconnected resorts that form one massive winter playground. These ski areas are comprised of 249 kilometers of pistes and 84 lifts that go through six villages.
These lifts connect to Pic Blanc, where you get to enjoy great views of the iconic Mont Blanc.
2. Cauterets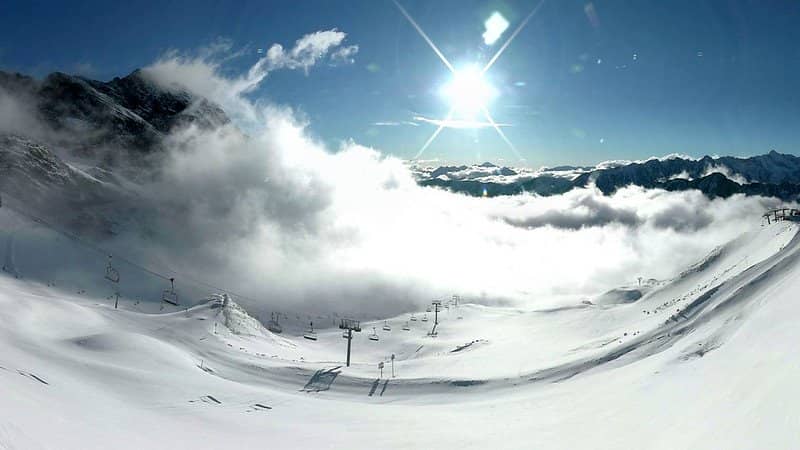 Situated close to two ski domains, the mountain village of Cauterets is one of France's best ski resorts for most types of skiers.
It has an area that's ideal for beginners, 36 kilometers of ski runs at Cirque du Lys for intermediate skiers, and challenging pistes for the more adventurous ones.
Enjoy the many terrain features like ramps and twists in Oakley Freestyle Park at Cirque du Lys, which are best for free-stylers and snowboarders.
The Pont d'Espagne domain Oakley meanwhile, has a snowshoeing area apart from its excellent slopes.
3. Chamonix-Mont-Blanc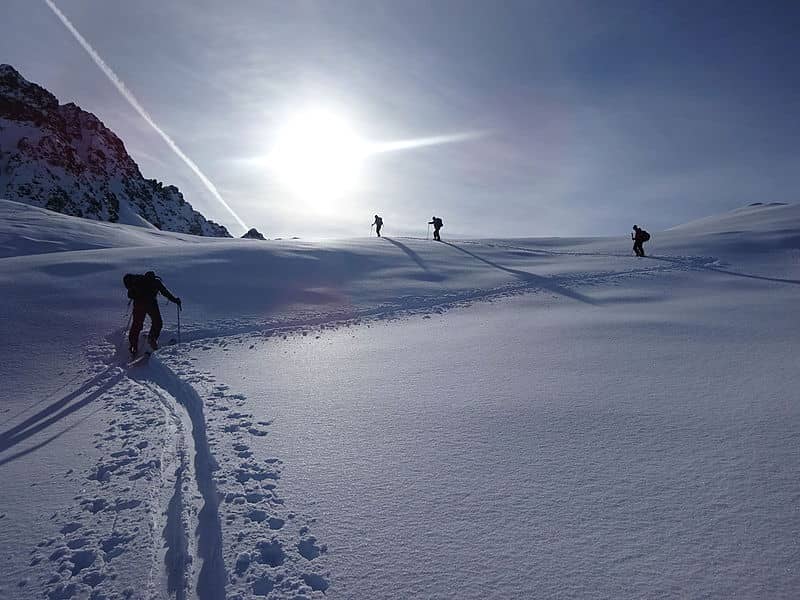 Chamonix was where the first Winter Olympics in 1924 was held, making it one of the oldest ski resorts in France.
It is located in Mont Blanc, the highest mountain peak in Europe.
A charming community with well preserved Victorian-era buildings, Chamonix is also known for its museums, paintballing, and other fun winter sports.
As a ski resort, Chamonix has quite a reputation for its challenging runs, ideal for true ski experts, and those with a strong sense of adventure.
4. Courchevel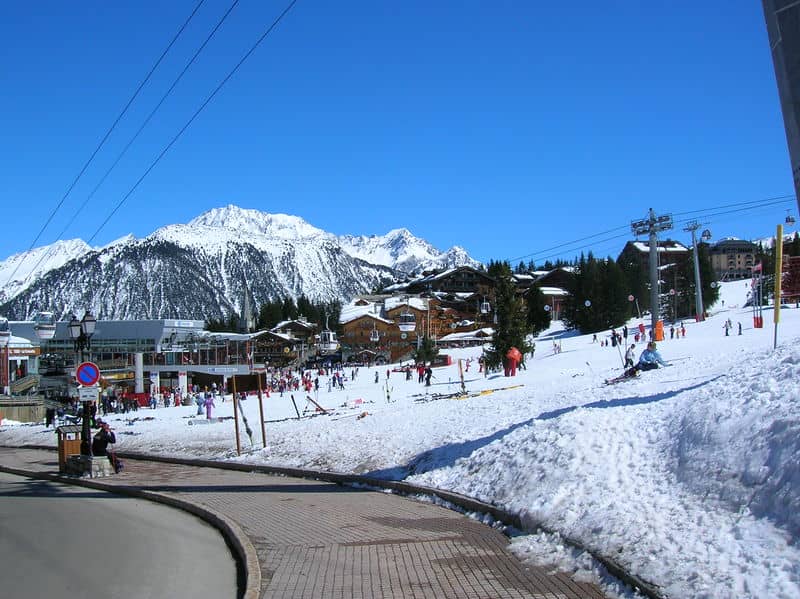 A high-end ski resort in the Trois Vallées ski area, Courchevel is known for its excellent facilities and celebrity clientele.
It is regarded as one of the classiest ski resorts in France, known for its superb range of courses to ski. Courchevel boasts of a well-connected lift system that makes it easier to access adjacent resorts in the area.
You'll most likely spot fur-clad skiers here, made up mostly of celebrities like the Beckhams or members of the English Royal family.
5. Font Romeu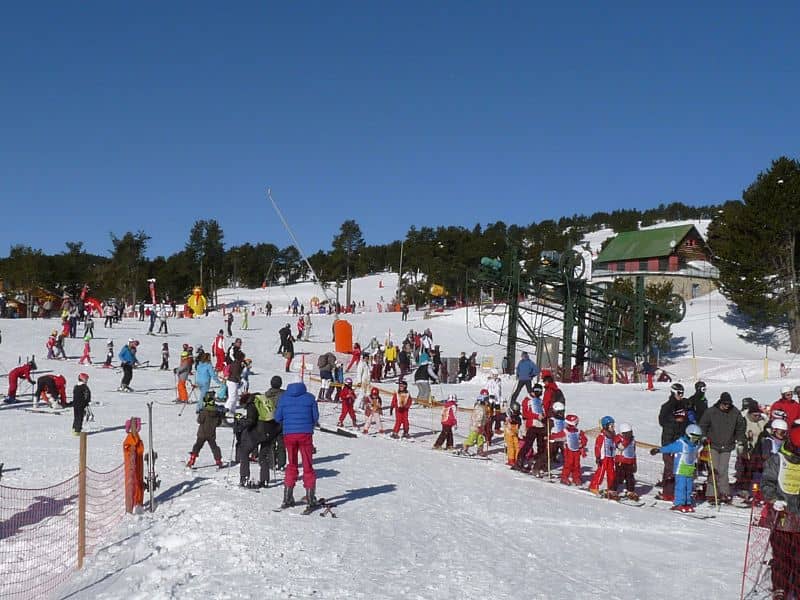 Known for its sunny weather and variety of terrain, Font Romeu in the Pyrénées – one of the national parks in France.
Situated close to the border of Spain in the Parc Naturel Régional des Pyrénées Catalanes, Font Romeu's terrains appeals to skiers of different abilities.
Much of its renowned terrains are in forests, which makes for an adventure-filled skiing experience. Font Romeu has gentler runs, making it one of the best ski resorts in France for beginners.
6. Grand Tourmalet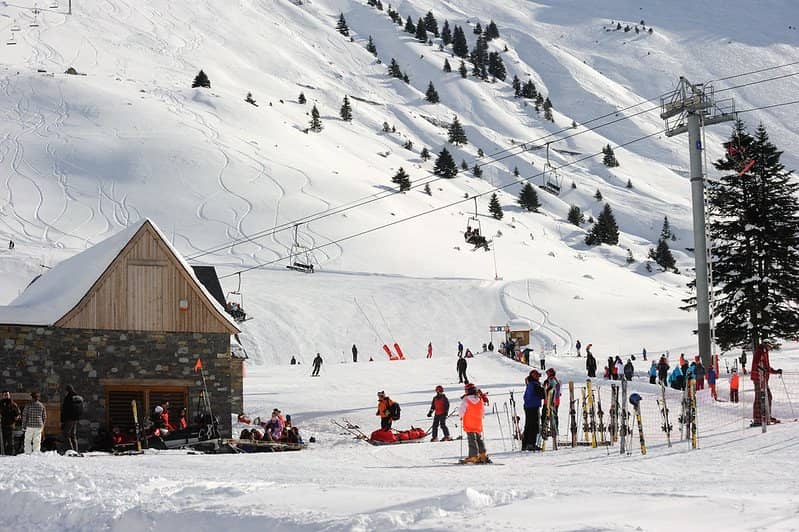 Known for its stunning views and 100 kilometers of terrain, Grand Tourmalet makes it among the largest ski resorts in France.
Located in the Pyrenees Mountains, it boasts of twenty-nine easily accessible lifts, a variety of ski slopes at elevations, and access to Pic du Midi de Bigorre via cable car.
Apart from skiers, the area is also popular among tourists who enjoy stunning views. For the more adventurous skiers, Grand Tourmalet also has challenging off-piste runs.
7. Le Carroz
Le Carroz is known for its thick snow cover and great terrain that's best for intermediate skiers.
Located near Geneva in France's Grand Massif, there are parts of Le Carroz that's also ideal for beginners. These runs are sheltered by trees and offer stunning views of the surrounding towns.
This is also one of those ski resorts in France that are quite affordable which means you get to make the most of your ski holiday without breaking the bank.
8. La Clusaz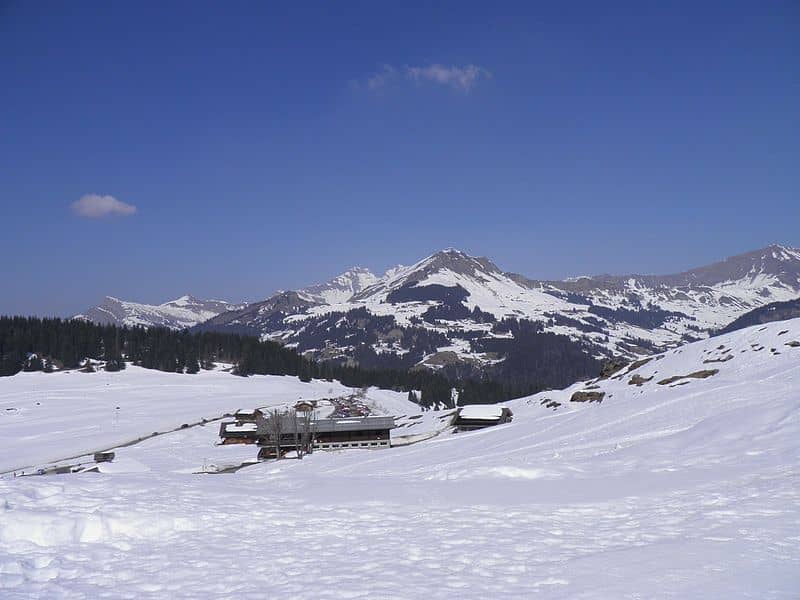 La Clusaz's and winter sports goes as far back as 1907 and is regarded as one of the best ski resorts in France.
This historic village is also known for its sheep herding, and its location by the Swiss border makes it convenient for those last-minute ski adventures.
This is a great spot for beginners, and the best area is at Beauregard Skiers will enjoy its sunny plateau blessed with gentle blue and green slopes, as well as resort-level beginner lifts.
9. Les Arcs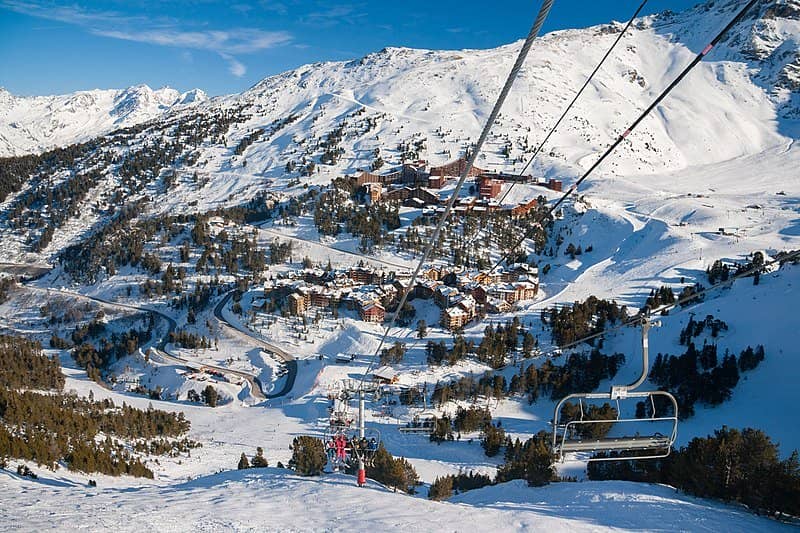 Known for its better-designed lifts and trails, Les Arcs is one of the best ski resorts in France for avid skiers.
It is within the Paradiski ski area in the beautiful French Alps, Les Arcs is surrounded by pretty villages that offer lovely accommodations where you can relax in between your skiing adventures.
The area is known to be a haven for expert skiers, with its many high altitude slopes and snowy bowls.
10. Megève
One of the most popular ski resorts in France, Megève has a strategic location that's accessible to three ski areas.
Situated in the Alps of southeastern France, in the Mont Blanc massif, Megève boasts of woodland runs that are perfect for snowstorms.
This charming old French town is known for slopes that are spread across three separate sections.
These parts boast of stunning green, blue, red, and black runs. There are also snow parks and cross-country trails for the more adventurous skiers.
11. Meribel
Meribel is known as the ski resort in France that's well-loved by the British.
It could be because it was founded by British winter sports enthusiast Peter Lindsey back in the 1930s, or it could be its very British social scene.
Méribel, however, us a haven for intermediate skiers as well as an excellent place for those who enjoy challenges.
Follow the sun as you explore the valleys and try to avoid the slush. At nighttime, warm up and relax with a few pints in the many bars and pubs around the area.
12. Serre Chevalier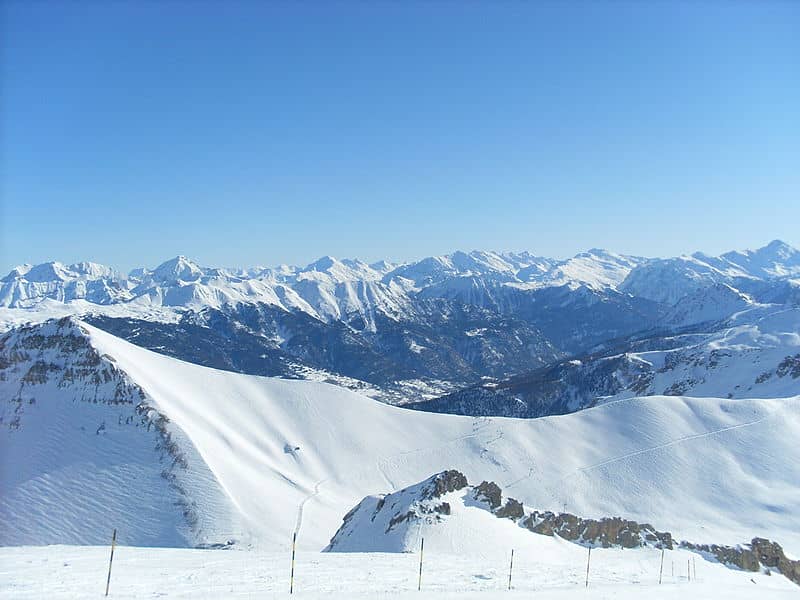 Serre Chevalier is actually four resorts that are connected by a short bus ride. It is where adventurers and challenge-seekers go for an adrenaline-induced fun at the slopes.
These four ski resorts have distinct characteristics that skiers might consider when deciding where to go.
If you want it centrally located, there's Chantemerle and Villeneuve.
The charming Briançon boasts of high altitude slopes, while isolated Le Monetie has pristine surroundings. Serre Chevalier is ideal for intermediate skiers with its red runs and scenic trails.
13.Val d'Isère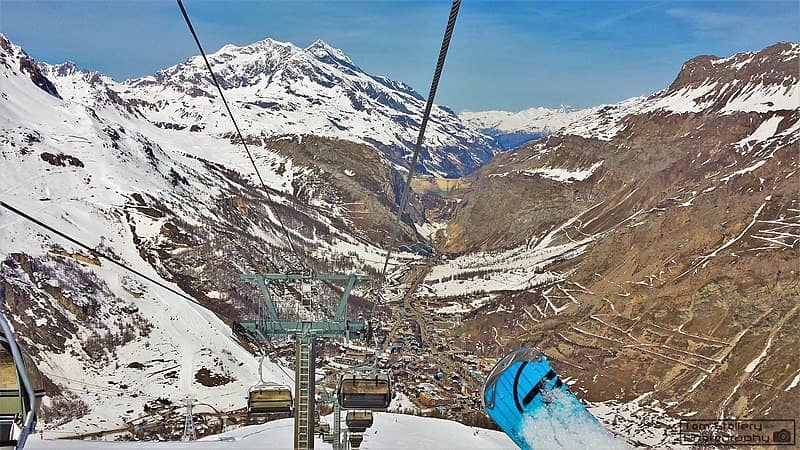 A renowned ski resort in France, Serre Chevalier offers challenging slopes, distinct alpine charm, and fabulous chalets.
It is located in the Espace Killy ski area, Val d'Isère is also known for its fun après-ski scene.
Before the evening socials, spend the day tackling the many challenging runs and trails at Val d'Isère.
There's a lot of good terrains to explore that's perfect even for beginners, and challenging off-piste areas such as the Vallée Perdue.
The infamous 1992 Olympic Black run Face de Bellevarde is a definite must experience.
---
New to Airbnb? Get a $43 off for your next trip if you use our link here. 
---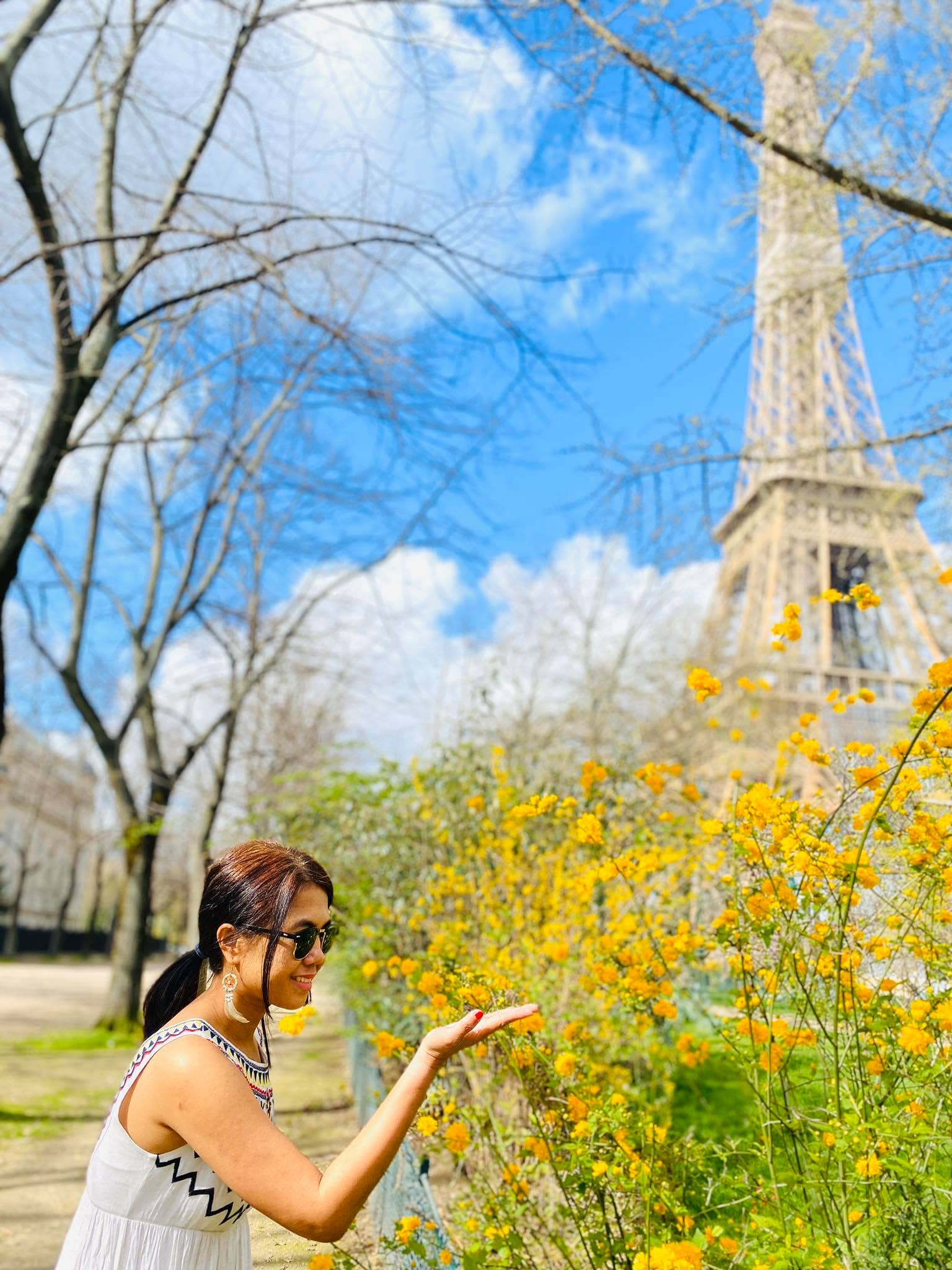 Hi, I'm Christine – a full-time traveler and career woman. Although I'm from the Philippines, my location independent career took me to over 40 countries for the past 8 years. I also lived in 3 continents – from the Caribbean, South East Asia to Africa. France remains special to me, however. From architecture, history, and arts – France is truly an amazing place.