Guide To Paris 10th Arrondissement
The 10th arrondissement is a popular entry point for tourists to Paris and for good reason. Paris' busiest train stations, Gare du Nord and Gare de l'Est are both located in this district.
Situated in the north of the River Seine, the 10th arrondissement is known as the "rive droite" (right bank). Five arrondissements make up the district: the 2nd, 9th, 11th, and the 18th (Montmartre).
The Canal Saint-Martin area is one of Paris' lesser-known attractions, but it's well worth a visit. This edgy working-class neighbourhood in central Paris is drawing a younger generation of professionals and artists due to its proximity to the bustling city centre.
On November 13, 2015, terrorists struck this neighbourhood, killing 130 people and injuring over 300.
People gathered in mourning at the Place de la République, which was transformed into a living memorial. The square's centrepiece is a statue of Marianne, a symbol of French liberty.
READ MORE: Guide To Paris Arrondissements
The 10th arrondissement is a trendy district in Paris, known for its cafes, forward-thinking residents, and diverse population. Iconic railroad stations and a decaying neighbourhood have made this location a must-see for everyone interested in art and culture.
If you prefer a more authentically Parisian experience than that found in some of the more popular tourist hotspots, then the 10th is the place for you.
With no museum or historic building to adorn the neighbourhood, the 10th is one of the best places to experience what it's like to live in Paris like a local.
If you're planning to visit the 10th Arrondissement of Paris, here's a guide to the must-visit sights, hotels and restaurants in the area.
Guide To Paris 10th Arrondissement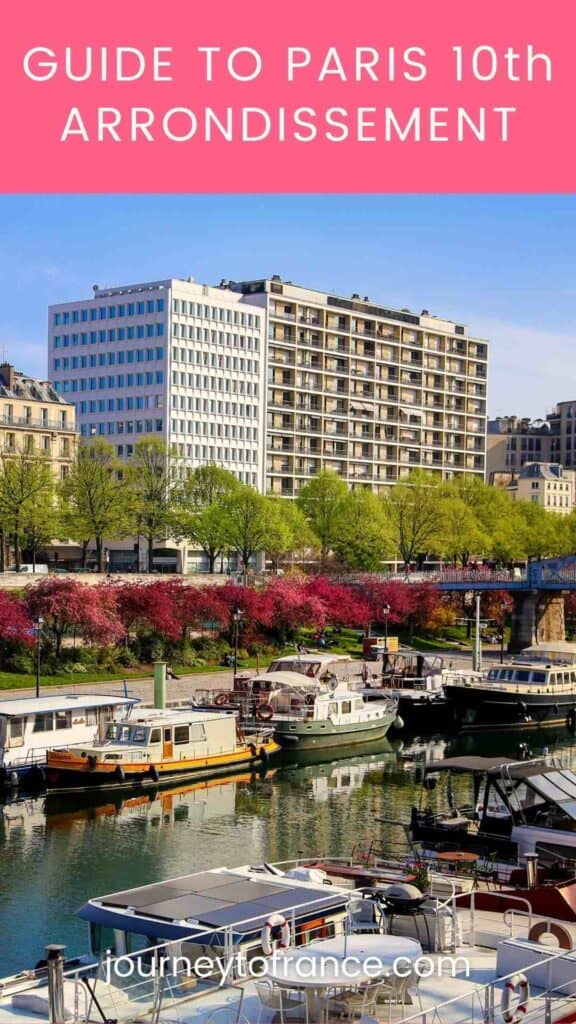 Journey To France contains affiliate links all throughout the site. If you choose to purchase a product or book services through our affiliate links, this earns us a commission at no extra cost to you. For our complete disclosure, click here
Popular Attractions in 10th Arrondissement
There may be no Eiffel Tower or Louvre here, but the 10th offers some fascinating and gorgeous places to visit.
Canal Saint-Martin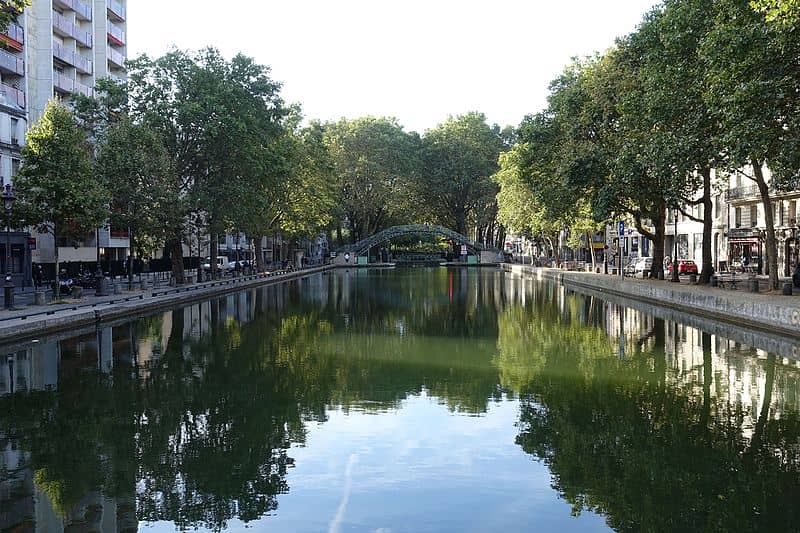 Canal Saint-Martinn is the best place to be in the 10th arrondissement, hands down. On both sides of this historic canal from the nineteenth century, you'll find a mix of bars, stores, and restaurants.
There were many purposes for this project when it was first proposed by Napoleon I in 1802, including supplying freshwater for fountains and city cleaning.
Currently, the area is a great place to relax on a warm afternoon or catch a glimpse of the changing colours of autumn.
Gare du Nord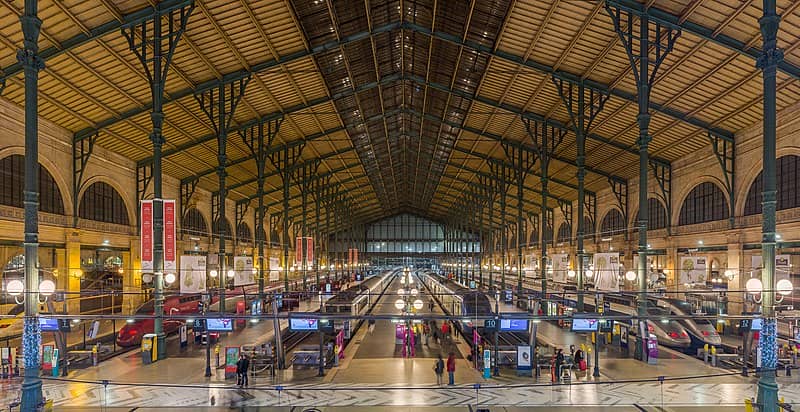 The Gare du Nord is a train station (gare in French)serving northern France and overseas destinations in the Netherlands, Belgium, Germany, and the United Kingdom.
Jacques Hittorff, a French-born architect, designed and built the station in the early 1860s, using the Beaux-Arts (neoclassical) style in its construction. Statues adorn the magnificent arched stone facade.
There are nine statues on the top of the building that represent the old train company's service areas. Fourteen smaller sculptures honour the cities in France where the railway operated.
Place de la République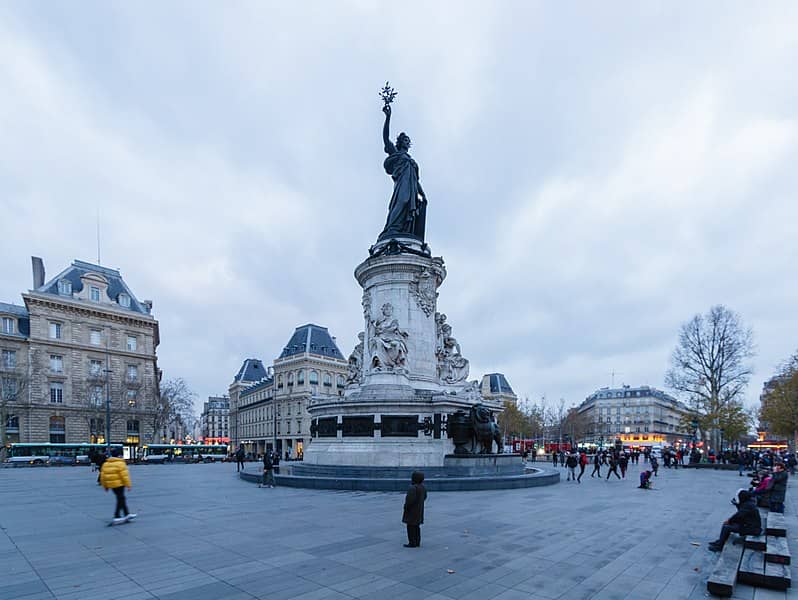 The Place de La République, a pedestrian-only area that straddles the 3rd and 11th arrondissements, is a major gathering spot in the 10th arrondissement.
The figure of Marianne, who is considered to be the personification of France, dominates the square. The Place de La République also serves as a memorial for the November 2015 terrorist attack.
Mairie du 10e arrondissement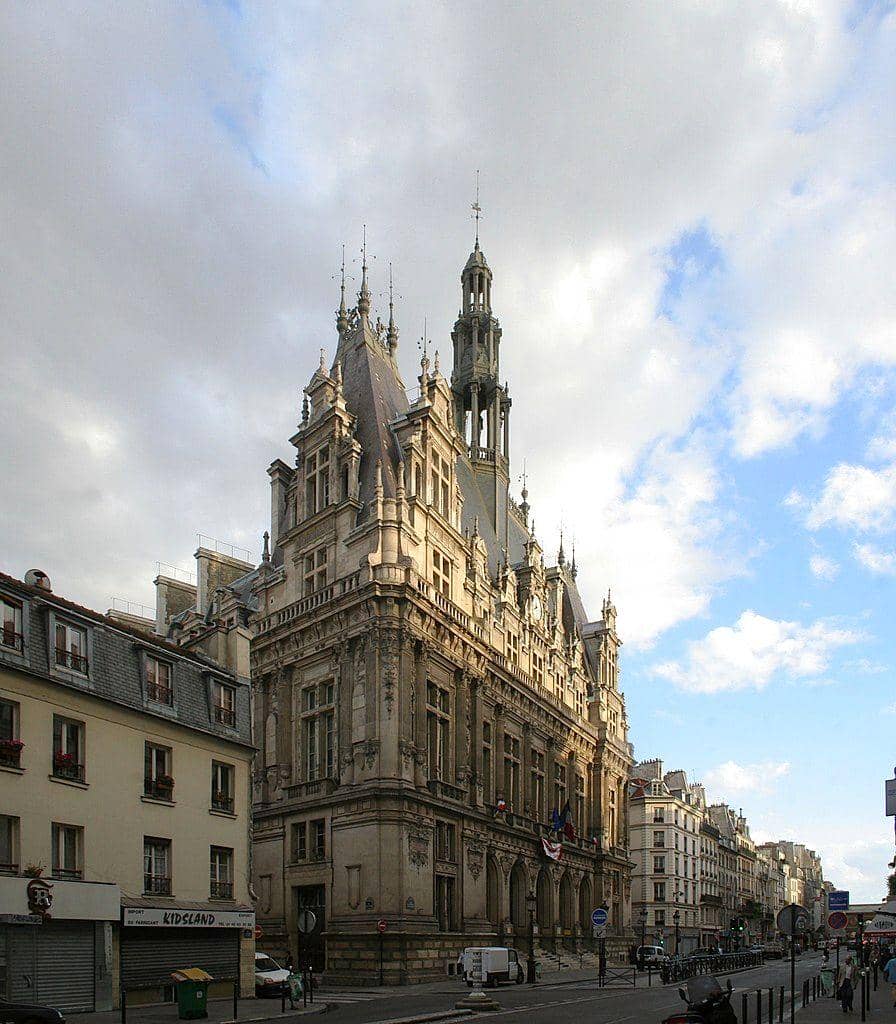 Each of Paris' arrondissements has its town hall in addition to the city's main Hôtel de Ville (located in the Le Marais neighbourhood). One, in particular, stands out: Mairie du 10e arrondissement.
The Rue du Faubourg-Saint-Martin no. 72 entrance serves as the building's primary point of access for the general public.
Once you're inside, the architectural intricacies and intimidating steps only get better. Visit the town hall during your stay on the 10th if it's open during your time there.
Porte Saint-Denis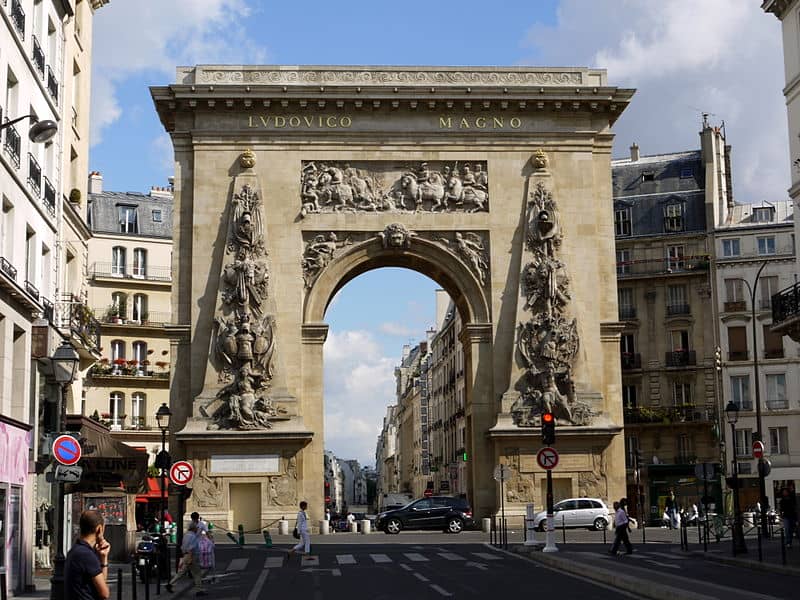 The Porte Saint-Denis triumphal arch commemorates the conquests of Louis XIV in Franche-Comté and the Rhineland. This is one of the four remaining triumphal arches in Paris.
The Director of the Royal Academy of Architecture, François Blondel designed and built the arch in 1672.
The City of Paris funded its construction, which was authorized by King Louis XIV himself. The king's successes on the Rhine and in Franche-Comté are commemorated with the triumphal arch.
Where To Eat in 10th Arrondissement
In between exploring the 10th, sit down and enjoy some great food in one of the area's best restaurants.
Budget
Bulma (17 Rue des Petites Écuries) – Would you like to sample some of the delectable cuisines of Southeast Asia? You should try Bulma's famous beef bo bun, their chicken and cilantro bo bun, or their boba bo bun.
The bahn mi sandwich, as well as Thai sausages, beef, pâté, and tempeh, are all highly recommended. Coconut panna cotta and fruit salad are must-have desserts. The best thing about Bulma? You don't have to break the bank to enjoy these.
Midrange
Brasserie Bellanger, sur Mer (140 Rue du Faubourg Poissonnière) – The Bellanger sur Mer part of Brasserie Bellanger features an oyster bar and a cuisine centered on seafood and shellfish, while the restaurant's classic French fare is still available.
There are seafood platters of various sizes with oysters, whelks, crab, sand shrimp, and even clams. Natural wines like muscadet, sancerre, and Puilly Fuissé, as well as unique cocktails, are also available.
Luxury
TÔ Restaurant (34 Rue Beaurepaire) – An upscale restaurant has recently opened near the Canal Saint-Martin in Paris. This French bar-restaurant with Japanese influences offers fresh and well-prepared food.
Using only the freshest local ingredients, Chef Ryo Miyazaki creates French-inspired Japanese cuisine. The traditional Japanese menu is a must-try, but there's also a good lunch menu and cold or hot izakayas, which are more like tapas.
Where to Stay in 10th Arrondissement
The 10th may not be as popular as the 5th or 7th arrondissements, but the area offers plenty of good hotels. Here are our top picks:
Budget
Hotel de Bordeaux -The Hôtel De Bordeaux offers modern accommodation within walking distance of the Sacre Coeur Basilica and the famed Galeries Lafayette department store.
The guestrooms here include a private bathroom, flat-screen TV and complimentary Wi-Fi. Every morning, a continental breakfast is given in the vaulted cellar of the hotel. Guests can choose from a variety of cafes and eateries in the vicinity for lunch and dinner.
Midrange
Best Western Premier Faubourg 88 – The Best Western Premier Faubourg 88, located in Paris's 10th district, is decorated in an urban, trendy manner and features an inner courtyard, bar, and 24-hour reception. All en suite rooms are well-appointed, with a safety deposit box and a Nespresso coffee machine in some.
Every morning, a continental or buffet breakfast is given, and it can also be served in the comfort of the guest's room. Restaurants are within walking distance.
Other amenities include luggage storage, a laundry service, free Wi-Fi, and accommodations for those with limited mobility.
Luxury
Renaissance Paris Republique Hotel & Spa – The Renaissance Paris Republique Hotel & Spa is located in the 10th arrondissement of Paris. It is just a short walk from Place de la République, the busy Canal St. Martin region, Le Marais, and the Grands Boulevards.
Each room has a minibar stocked with French-made items. The hotel has a restaurant, bar, and spa as well as complimentary fibre-optic WiFi throughout the property.
Breakfast is served daily and is free for children under the age of 12, with brunch served on Sundays. At the Martin restaurant, guests may enjoy authentic cuisine for lunch and dinner.
Travel Tips And Resources
Travel Insurance: I never leave home without travel insurance. My personal opinion is if you can afford to travel, you can afford to buy a travel insurance. All things can happen while on the road and you can never be too sure. And it's something that you'll be glad to have when you need it. For my preferred travel insurance, I use Safety Wing.
What To Wear: If you want some ideas on what to pack for France, check out this packing list guide for France.
Where To Stay: I personally use Booking.com for all my accommodations. Check out for their latest deals here.
Reading Resources: Check out our best reading resources here.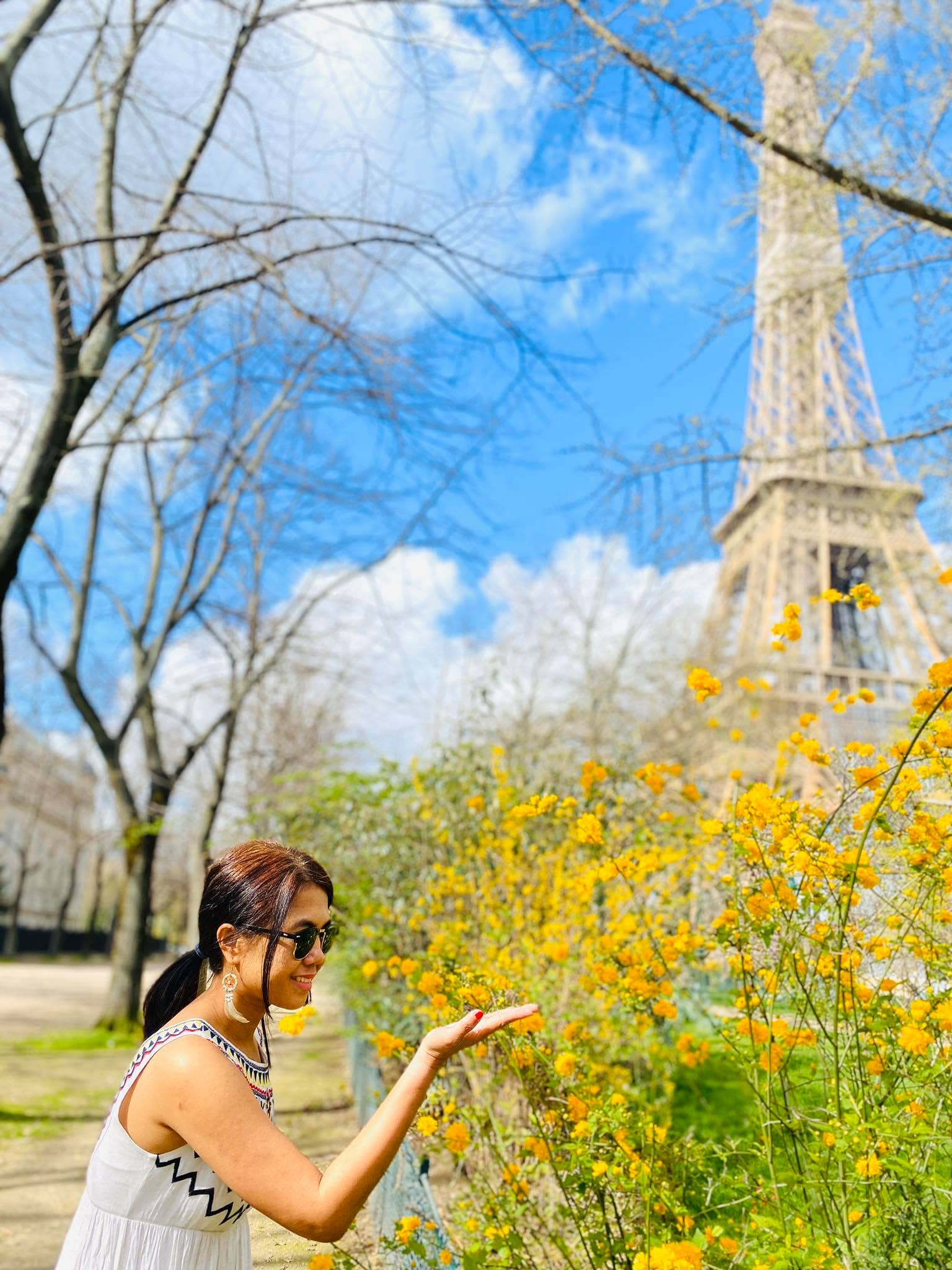 Hi, I'm Christine – a full-time traveler and career woman. Although I'm from the Philippines, my location independent career took me to over 40 countries and lived in 4 continents in the last 10 years, including France. A self-proclaimed Francophile, I love everything France.