France isn't just art, culture and beautiful architecture.
From North to South, France is also an ideal destination if you're looking for a beach holiday. With varied coastlines that range from rugged and dramatic to peaceful and family-friendly, there's a beach in France for every type of traveler.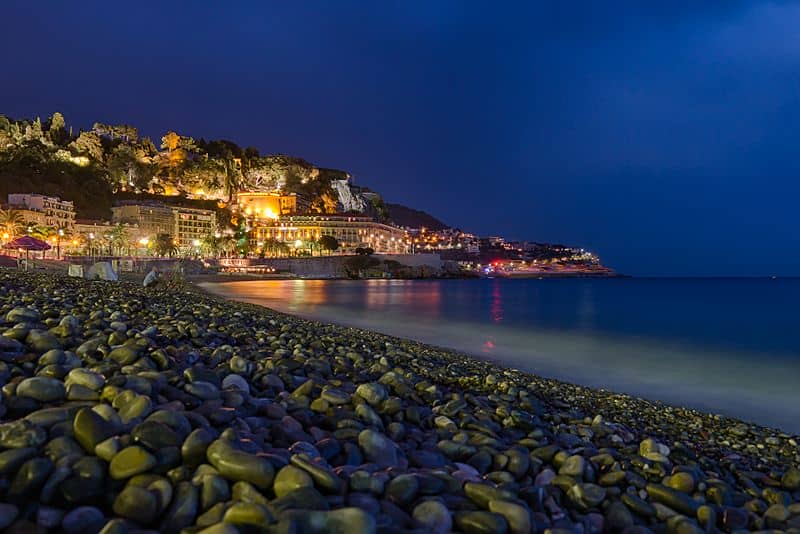 How about the weathered, windy Northern coast? Or would you like the warm, sunny beaches of the South?
When in France any time of the year, there's a beach you can get to. Here are the best beaches in France for that relaxing escape or scenic weekend getaway.
11 Best Beaches In France
1. The Beaches in Antibes
Antibes in the South of France has beaches that will probably give you an idea of how summers during the medieval era was like.
Situated between Nice and France, the dreamy coast of Antibes is mostly sandy rather than pebbly.
Along with the usual attractions you'll mostly encounter like beach clubs and water sports facilities are ramparts and other centuries-old architecture. This gives Antibes beaches a distinct old-world charm.
Some of the best here are Juan-les-Pins Beach, Plage du Fort Carre, Plage de la Gravette, Plage Ponteil and Plage du Sali.
2. Plage de Port Blanc, Quiberon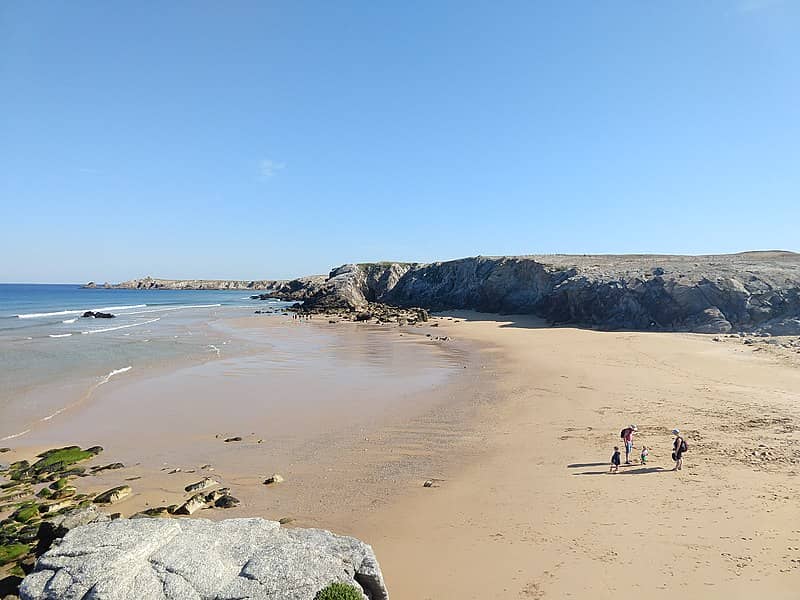 Blessed with a rugged, scenic coastline, Plage de Port Blanc is favored by surfers. It is located on the western shores of the Quiberon and receives a lot of wind.
Plage de Port Blanc is the go-to destination for avid surfers during the low season. The beach is a wide, long stretch of sandy shore, with a few pebbly parts.
If the beach gets a lot of wind during the offseason, it becomes flat and steady during summer.  This is one of the best beaches in France and a definite must when you're in the northern parts.
3. Plage de l'Arene, Cassis
View this post on Instagram
Easily reached by car from the town and a short walk down the coast are the scenic Plage de l'Arene. This is one of the best beaches in France if you want views of the Mediterranean inlets, which is quite easy to get to.
This is also ideal for families looking for a hassle-free beach getaway. The waters are shallow and the place doesn't get too crowded.
It offers stunning views of the coast and the Mediterranean waters, as well as the nearby  Cap Canaille, the highest sea cliff of France.
4. Les Calanques de Cassis, Marseille
View this post on Instagram
Surrounded by fantastic scenery, Les Calanques de Cassis is a haven for hikers and nature lovers. Gorgeous and picturesque, this is definitely among the best beaches in France.
Located in the South of France close to Marseille, this Mediterranean beach is a favorite weekend destination for locals and tourists alike. Blessed with magnificent scenery, Les Calanques de Cassi is also ideal for those who enjoy taking nature photography.
5. Nice, Cote d'Azur
After a day of exploring Nice, one can easily walk to the beach to relax and watch the sunset – said to be among the best in the French Riviera.
Comprised of a long stretch of pebbled beach, there are private beaches here as well as those that are easily accessible to the public. It does get crowded but since its a long coastline, it is not that bothersome.
The sunset here is quite incredible, definitely the perfect time to hang out and find a spot by the shore.
6. Plage de la Côte des Basques, Biarritz
View this post on Instagram
Rugged, dramatic and breathtaking, Plage de la Côte des Basques look something out of a dark fairytale. This beach in picturesque Biarritz, along the Basques coast, is a must-visit.
The unspoiled surroundings, boulders and rising tide aren't things you'd normally expect in a place that's supposed to be relaxing.
However, the diverse landscape adds to the appeal of Côte des Basques. Even movie stars are drawn to this place, and it is also a haven for surfers. Undoubtedly one of the best beaches in France, Plage de la Côte des Basques is located in the Southwest of France in the Bay of Biscay.
7. Plage de Tahiti, Frioul Islands
View this post on Instagram
Frioul Islands is easily accessible from Marseille. Frioul is an archipelago that's a haven for beach lovers, with a moderate climate that makes it a perfect getaway.
One of its best beaches is the Plage de Tahiti, where you get yo enjoy quiet sandy shores and sparkling blue waters. There are also hidden coves to discover, as well as views of beautiful fortresses.
This rather offbeat location in the Mediterranean is among the most photographed and best beaches in France
8. Plage de Roccapina, Corsica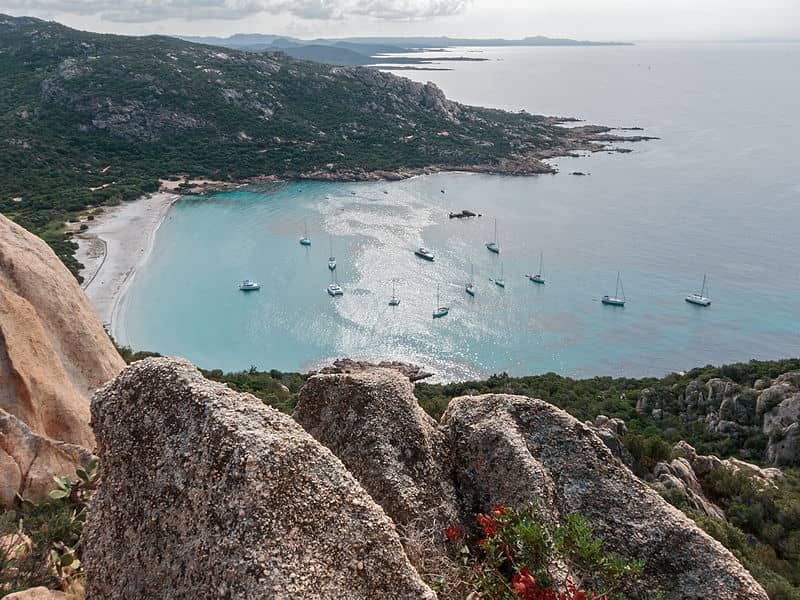 One can't just list the best beaches in France without mentioning Corsica.
Its magnificent beaches are just among the places you must visit, such as Plage de Roccapina. You'd have to brave rough terrain to reach Roccapina, but it definitely pays off once you're there.
Considered a wild beach, still undeveloped and with no amenities on sight, this is the perfect escape. The place doesn't get crowded either.
Here, you get to enjoy long stretches of and pebbles, as well ss crystalline waters meeting the blue sky. Stretch your legs as you dit on the shore and listen to the gentle crashing of waves. If you want to check out the surrounding scenery, climb up the lookout point and take in the stunning views.
9. Plage Notre Dame, Ile Porquerolles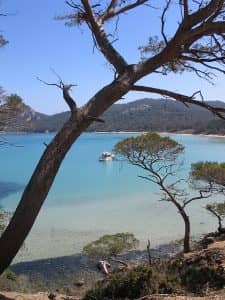 This beach is pretty remote and it takes a while to get here. You have the option to walk for almost an hour from the marina or better yet, rent a bike and enjoy the views as you pedal.
Being remote though, don't expect amenities that you usually enjoy in resorts. And also bring plenty of food and water, as well as a picnic mat or blanket and other essentials.
Situated in Southeastern France, Plage Notre Dame is one of the best beaches in France.
Walk on the powdery white sand, dip your feet in its clear shallow waters and soak up the sun. This beach is in the gorgeous Ile Porquerolles, where you'd feel like you're in a tropical paradise instead of somewhere in Europe.
10. Paloma Beach, Saint-Jean-Cap-Ferrat
View this post on Instagram
Paloma Beach is known as one of the go-to beach holiday destinations of the rich and famous in the South of France.
It is quite exclusive, and parts of it are for the private use of its affluent club members. Its pristine shores are both sandy and pebbly, and parts of it are open to the public.
Renting a lounger is pricey, but the experience is truly worth it. You get to enjoy the beach as if you have it to yourself, with the seemingly endless clear skies and clear blue waters before you.
11. Étretat Beach, Normandy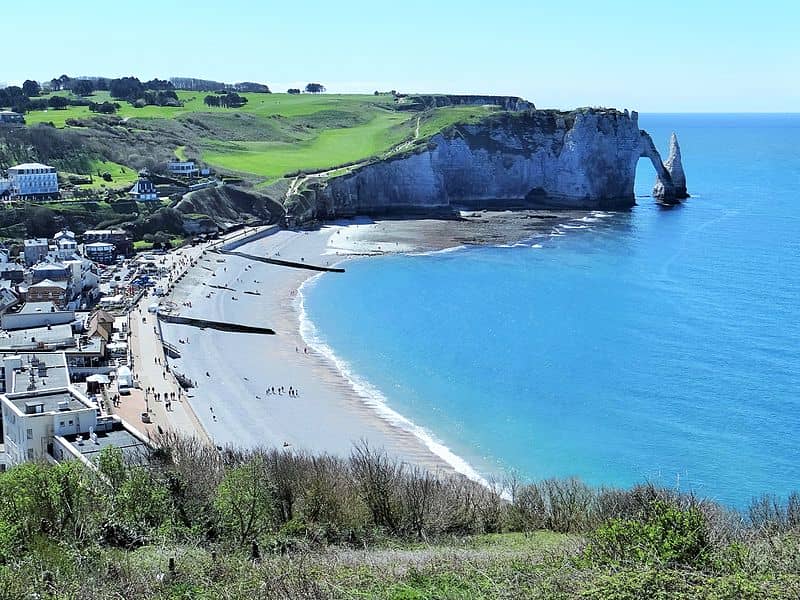 Located in Normandy in the Northwest is the scenic Étretat. With dramatic jagged cliffs adorning its beaches, it is regarded as one of the best beaches in France.
Located on a stunning coast just two hours away from Paris, Étretat is also known for the natural attractions nearby.
From boulders to medieval era structures, a walk on the beach is like being in an open museum. It's quite spectacular at sunset so be sure to stay and watch the play of colors over Étretat.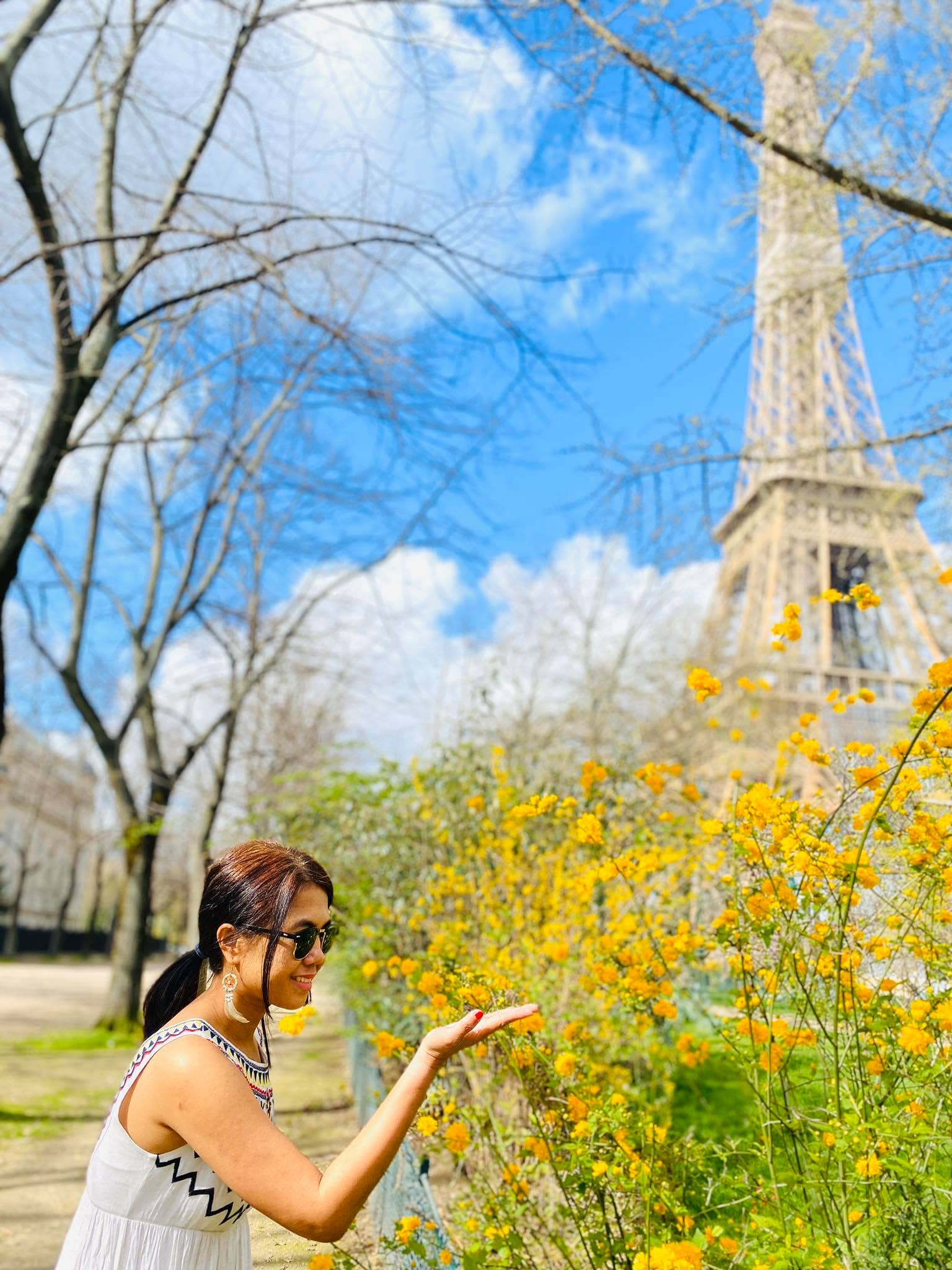 Hi, I'm Christine – a full-time traveler and career woman. Although I'm from the Philippines, my location independent career took me to over 40 countries for the past 8 years. I also lived in 3 continents – from the Caribbean, South East Asia to Africa. France remains special to me, however. From architecture, history, and arts – France is truly an amazing place.