Metz is the capital of the Lorraine region of France, close to the borders of Germany and Luxembourg. Its name is pronounced as 'Mess' and is a city with a long history.
This is seen in the city's top attractions, from the intricate architecture of its churches to the Gallo-Roman ruins. Metz also takes pride in its vast green spaces and is known as a garden city.
---
New to Airbnb? Get a $43 off for your next trip if you use our link here. 
---
For the past years, Metz is often listed as one of the best European cities to visit.
If you're headed this way for a day trip from any French major cities such as Paris or Strasbourg, it's best to know how you'd make the most of your stay.
Read on to get a few ideas on the best things to do in Metz, France.
12 Best Things To Do In Metz, France
1. Metz Cathedral
Officially known as Cathédrale St-Étienne, this is one of the tallest cathedrals in France. It is quite unmissable as its right in the middle of the old town.
This Cathedral is among the best places to see in Metz, if only for its incredible stained glass windows.
Built in 1220, the cathedral took 300 years to be completed and a few decades more to be consecrated in 1552.  Cathédrale St-Étienne has one of the highest naves in the world, as well as a massive breadth of stained glass windows.
These windows could easily be a showcase of various art and design periods – from the Renaissance to Postmodernist.
Said to be the largest in the world, the stained glass windows of Ketz Cathedral are also nicknamed 'the lanterns of God'.
2. Eglise Saint-Maximin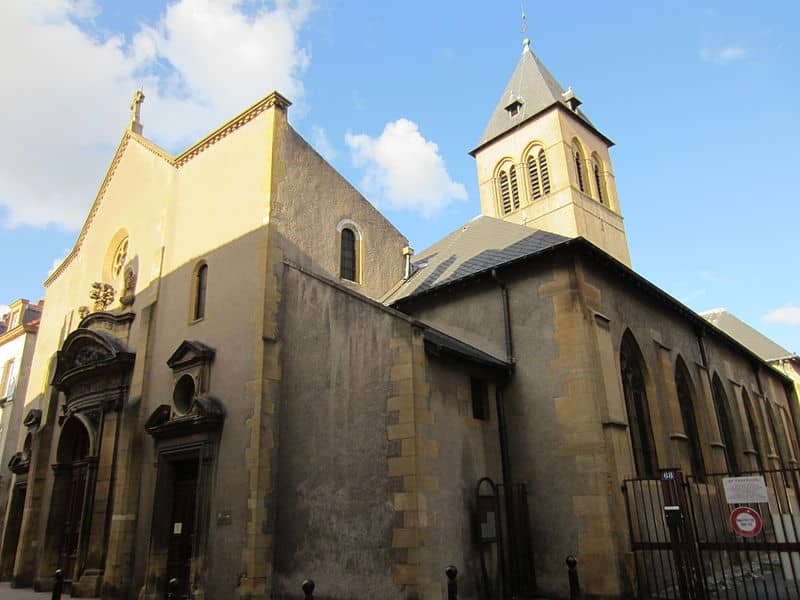 The 12th century Eglise Saint-Maximin looks so unassuming on the outside, but a step inside is literally breathtaking. The bright and colorful stained glass windows easily catch your eyes.
These 24 windows are the masterwork of Surrealist artist Jean Cocteau. Intricate, colorful and whimsical – the eclectic designs and scenes depicted in each window showcase outstanding craftsmanship.
A visit to Eglise Saint-Maximin has to be one of the best things to do in Metz, an experience you won't  easily forget.
The church is in a quaint neighborhood called Quartier Outre-Seille, located south of the German Gate, which is another Metz attraction.
3. Eglise Saint-Pierre-aux-Nonnains
Constructed in the 14th century as a Roman Basilica, the Eglise Saint-Pierre-aux-Nonnains is one of the oldest in Metz. It was later on used for the Benedictine Abbey then as a part of the town's defenses.
Today, the church is one of the top attractions in Metz, a must-visit for those into ancient history. It is now a cultural center and a venue for concerts as well as exhibitions.
Eglise Saint-Pierre is located in a lovely old neighborhood that's also worth exploring.
4. Musée de la Cour d'Or
Housed in a building that was named after the palace of Merovignan Kings, Musée de la Cour d'Or is another unmissable Metz attraction.
This is the city's renowned Art and History Museum, home to extensive antiquities, medieval and fine arts collections.
The museum is located in the historic center of Metz, home to artifacts that go as far back as the Bronze Age. Anyone can spend hours or even an entire day here, as there's just a lot to see.
Some of the highlights of this museum's impressive collection include ancient bath remains, Merovingian tombs, religious art, and various paintings from the 16th to 20th centuries.
5. Centre Pompidou-Metz
A museum dedicated to the city of Metz' collection of contemporary art, the Centre Pompidou is another must-visit in Metz.
Designed by architect Shigeru Ba, this building is known for its roof structure that was inspired by a Chinese hat.
Comprised of an auditorium, a theatre, and three galleries, this museum is a branch of the equally impressive Pompidou art center in Paris.
6. Place Saint-Louis
Being in Place Saint-Louis simply takes you back, as you take in the scenery comprised of medieval architecture and well-preserved Renaissance houses.
If you're looking for a place to visit in Metz that has that old-world atmosphere, then this is the place for you.
Charming and picturesque, Place Saint-Louis is a lovely introduction to the city's long history.
These days, it is a favorite gathering place among locals and tourists alike.
During the holiday season, the place is a literal feast for the senses as it hosts the annual Christmas market.
7. Chapelle des Templiers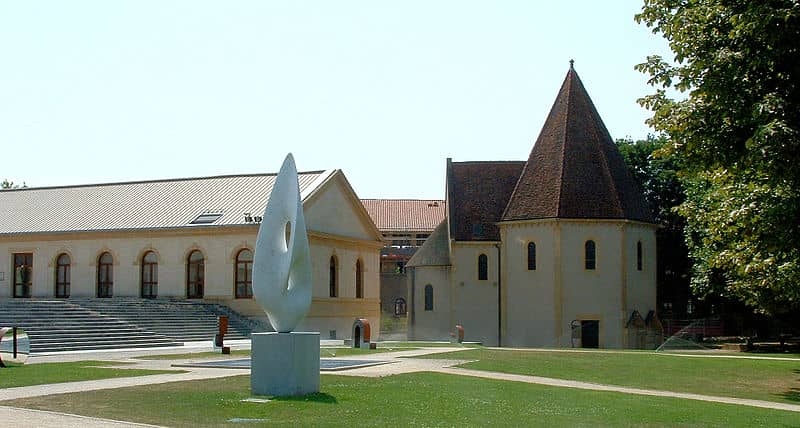 Constructed from 1180 to 1220, this historic monument has a unique octagonal shape – the only one of its kind in the Lorraine region.
The name translates to 'Chapel of the Knights Templar' and located close to the Eglise Saint-Pierre-aux-Non­nains in Quartier Citadelle.
This Metz attraction is also a rare monument that showcases the shift between Romanesque and Gothic architecture.
8. See a show at the Théâtre
Located on Place de la Comédie, seeing a show at the Théâtre is one of the best things to do at night in Metz.
Officially called the Metz's Opéra-Théâtre, it can accommodate 750 per show and hosts four seasonal productions every year.
It is the oldest, still functioning theater in France, situated in a Neoclassical square that in itself is a lovely place to walk around before or after seeing a show.
9. Avenue Foch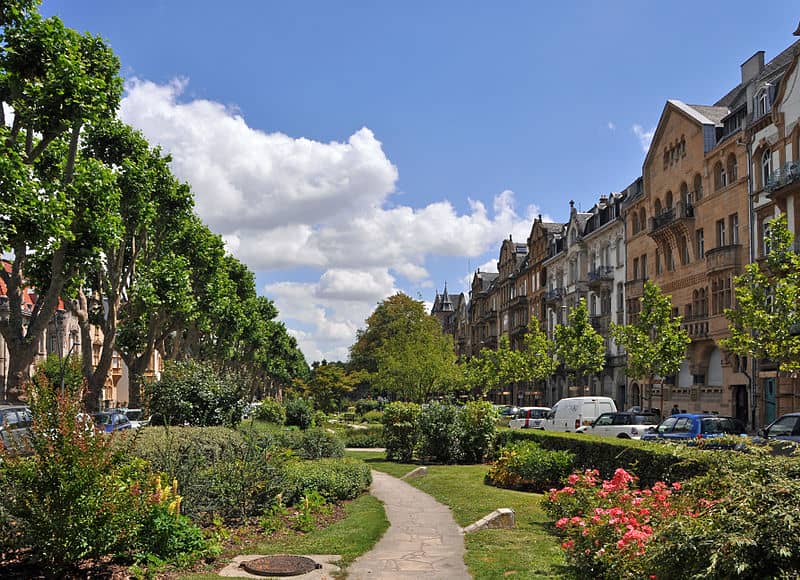 One simply doesn't get enough of the architectural marvels in Metz. There's just a lot to see, such as the picturesque Avenue Foch.
A walk through this avenue in the Quartier Impérial is definitely one of the best activities to do in Metz.
You'd surely stop every few steps or so to admire faux-medieval castles, Art Deco structures, and grandiose French mansions.
This is a unique place that puts together a variety of architectural styles. It was a collaborative work of architects who wanted to experiment with different styles, completed at the turn of the 20th century.
Avenue Foch is also home to numerous restaurants and hotels, and hands down one of the trendiest places to visit in Metz.
10. Porte des Allemands
The historic Porte des Allemands or the German Gate is a beautiful example of a brilliantly preserved fortification.
This bridge castle and city gate is situated over the River Moselle,  and dates back to the middle ages.
Porte des Allemands features 13th-century towers and 15th-century gun bastions.
This stunning Metz attraction monument was named for the Teutonic Knights who also built the Malbork Castle‬ in Poland snd the BranCastle in Romania.
11. Temple Neuf & Jardin d'Amour
Not too far from Metz's Opéra-Théâtr are two of the best places to see in Metz.
Regarded as a historic monument since 1930, Temple Neuf overlooks the river Moselle. This Protestant church was built in 1901 and one of the prime examples of Romanesque Revival architecture.
Just behind the Temple Neuf is the picturesque Jardin d'Amour, which is located at the tip of Place de la Comédie. It is a lovely place to walk around in after exploring old churches and historic monuments.
Stay here until late afternoon and view the sunset reflected on the surrounding river.
12. Shop at the Marché Couvert
A visit to any place in France isn't complete without a day or even a few hours at the market.
Wandering around the Marché Couvert is always a fun thing to do in Metz on weekends, where you can stock on delicious food and cooking ingredients.
Comprised of around forty shops, this covered market is where you'll find a variety of goodies to eat on the go or bring back home.
From fresh produce to freshly baked bread and pastries, gourmet ingredients and sweet treats — Marché Couvert doesn't disappoint.
This lively place is housed in a building that dates back to the 18th century. It was originally a bishop's palace, later on, repurposed as one of the best places to visit in Metz.
---
New to Airbnb? Get a $43 off for your next trip if you use our link here. 
---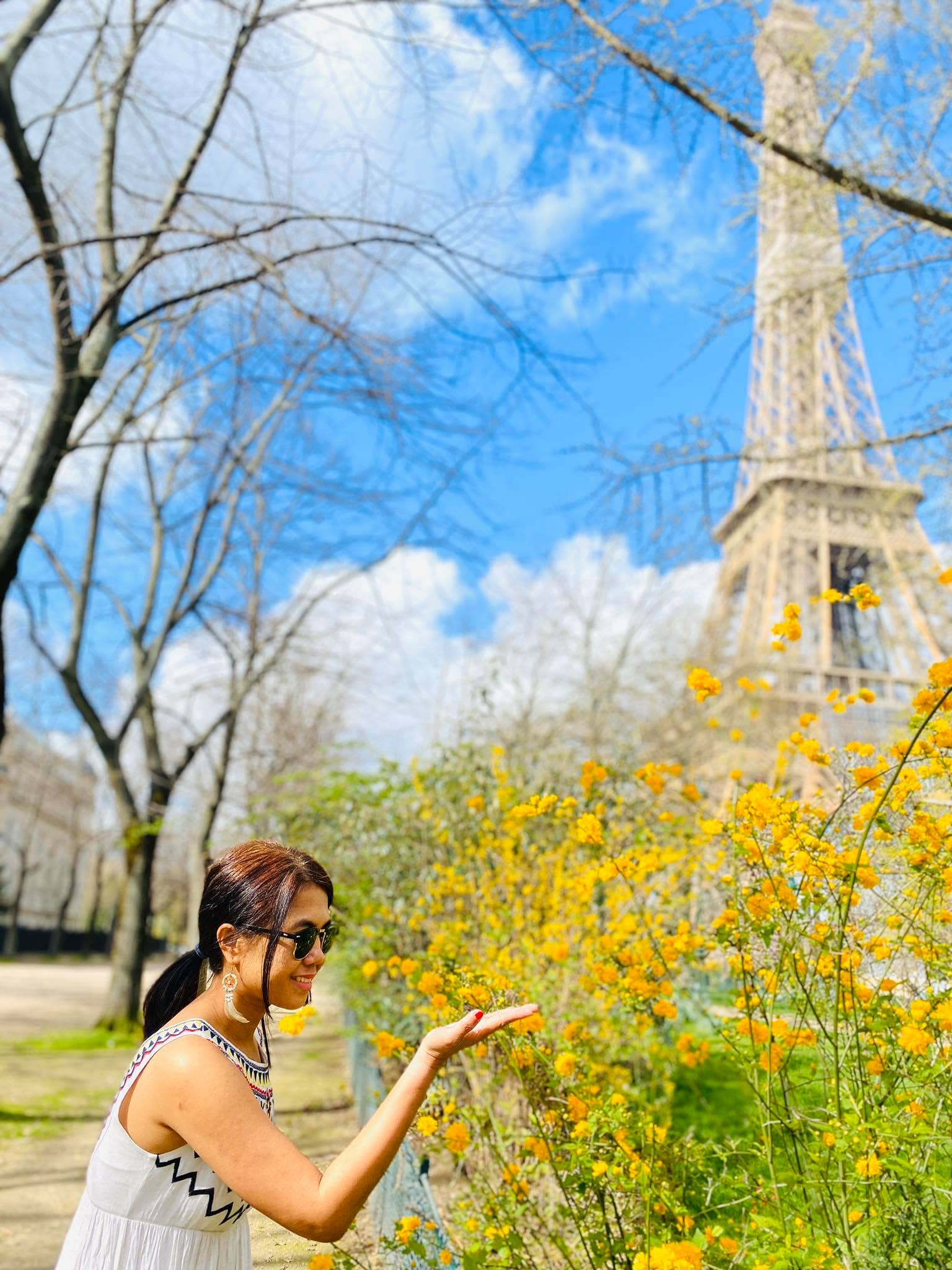 Hi, I'm Christine – a full-time traveler and career woman. Although I'm from the Philippines, my location independent career took me to over 40 countries for the past 8 years. I also lived in 3 continents – from the Caribbean, South East Asia to Africa. France remains special to me, however. From architecture, history, and arts – France is truly an amazing place.