Located in the Loire Valley, Blois is easily accessible if coming from Paris. The train ride to this scenic town by the river takes about 22 minutes from the French capital.
A compact town that's easy to navigate on foot, Blois makes for a memorable day trip or a fun weekend getaway from the capital.
---
New to Airbnb? Get $64 off for your next trip if you use our link here. 
---
Stroll through the old streets, explore the castles in and around town, or enjoy nature walks in the town's vast green spaces.
There's a lot to see and things to do in Blois and here's a handy list to help you plan your visit.
11 Best Things To Do In Blois, France

1. Vieux Blois (Old Town)
View this post on Instagram
A stroll around the storybook-like Vieux Blois is hands down, the best way to start getting to know this medieval town.
Wander through the narrow cobblestone streets, stop every now snd then to admire half-timbered houses and elegant Renaissance buildings or walk up the pretty staircases.
This is the historic center and among the loveliest places to see in Blois.
A particularly delightful place to visit are Rue Denis Papin and Rue Pierre de Blois alley and the steps of the Rue Denis Papin are especially beautiful.
The Rue du Puits Châtel, meanwhile, meanders through the entire Vieux Blois and has staircases that you can climb up to enjoy the scenery.
2. Fondation du Doute: Museum of Contemporary Art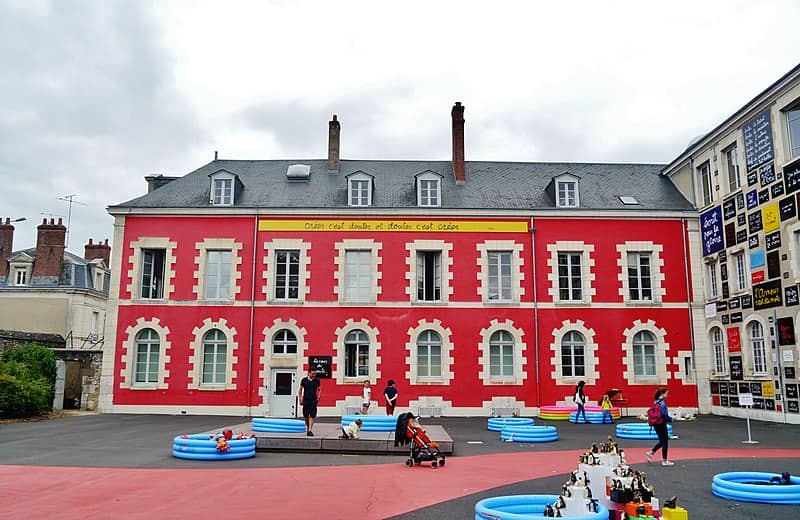 As with every French town or city, art is an integral part of Blois' history and culture. The Fondation du Doute is a unique museum that gathers contemporary art from the 1960s to 1970s.
Comprising 1,500-square-meter gallery space, this museum is home to the works of more than 50 artists. The brilliantly curated collection features a variety of pieces, with each of them challenging the visitors' perception of art.
The Fondation du Doute isn't just one of the top places to visit in Blois, it is also a great place to hang out and relax. It has a fabulous on-site restaurant Café le Fluxus, with a creativity presented menu of tasty offerings.
There's also a shop here where you can buy artsy books and other items as souvenirs or gifts.
3. ‪Musée des Beaux-Art‬
‪Established in ‬1869, the impressive collections of this sprawling fine arts museum is one of the best things to see in Blois.
Located inside the majestic Chateau Royal de Blois, right in its historic center.
The halls and galleries of ‪Musée des Beaux-Arts feature‬ 16th–19th-century paintings, sculptures, and even stunning tapestries.
Some of the must-see masterpieces are those by the likes of ‪Boucher, Bourdon, Ingres and Marco d'Oggiono.‬
4. Watch musical concerts and cultural performances in Blois
If you're looking for the best things to do at night in Blois, look no further than its old town, home to cool venues that has a lot to offer.
There's the Maison de Bég in ‬Rue Pierre et Marie Curie, that hosts cultural performances across disciplines and genres all year round.
Meanwhile, ‪Avenue de Vendôme has Chato'do, a cool music venue that regularly hosts performances by popular French and international artists.
Halle aux Grains‬ is Blois' historic grain warehouse in Place Jean Jaurès is another fantastic venue for diverse cultural events.
From dance to theater, concerts to circus acts —‪Halle aux Grains has something to offer through the seasons.
Check schedules in these venues as you plan your Blois visit to make the most of this experience. ‬
5. Eglise Saint-Vincent-de-Paul
Located right in the heart of town is one of Blois' top attractions— the majestic Eglise Saint-Vincent-de-Paul.
Constructed during the 1600s, this church took centuries to be completed. The result is the stunning example of Baroque architecture that we see today.
As you approach, you cannot miss the three levels of imposing Doric and Corinthian columns.
Once you step inside, you'll be greeted by the dramatic interiors that feature intricately carved red marble columns and lavishly decorated chapels. Look around and you'll see beautiful sculptures and monuments.
As you end your visit, enjoy a relaxing stroll through the lush gardens that surround Eglise Saint-Vincent-de-Paul.
6. Cathédrale Saint-Louis
In the early morning or late afternoon, joining a free guided tour of the historic Cathedral of Saint-Louis is one of the best activities to do in Blois.
Situated in the old town and standing proud as it was built on higher ground, this church has a long history.
Various churches were built on its site, and the Cathedral itself has survived renovations and alterations over the centuries.
Today, the Cathedral of Saint-Louis takes pride in its vaulted Gothic interiors and elegant stained glass windows, which is a masterwork of artist Jan Dibbets.
7. Take a day trip to Château de Chambord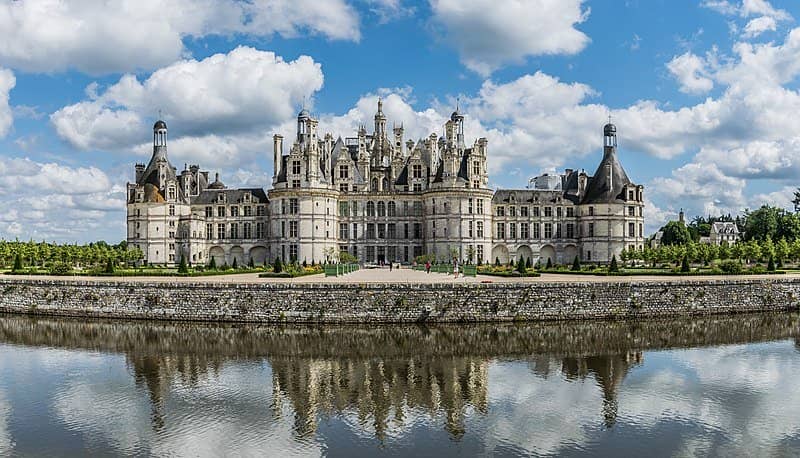 Easily reached from Blois in about 28 minutes, a visit to the Fabulous Château de Chambord makes for a memorable day trip.
It is located in Chambord in Loir-et-Cher, and known as a fine example of Renaissance architecture.
Easily one of the most recognizable chateaus in the world, this was first built as a hunting lodge for King Françis I. Château de Chambord is the largest castle in the entire Loire Valley. and one of the best chateaux to visit in France.
Since it is nestled in a forested area, being in this chateau feels wonderfully secluded.
8. Château Royal de Blois
‪A prominent structure in the heart of town snd by the river,  the ‬Château Royal is one of the best things to see in Bloise.
Steeped in history and intrigue, this chateau has been around for over four centuries.
A true visual feast with its varied architectural styles, the interiors of ‪Château de Blois features a collection of fine art and period furniture.
The place is stunning any time of the year, but when you visit on a summer evening, you'll be treated to a spectacular son-et-lumiere (sound and light) show. ‬
9. ‪The House of Magic (Maison de la Magie) ‬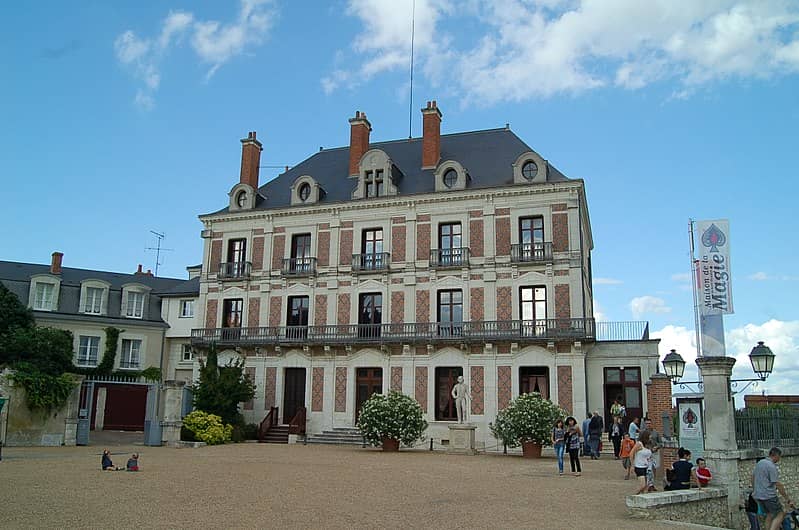 ‪Housed in a red brick building just across the Blois Chateau entrance, the Maison de la Magie is another unmistakable Blois attraction.
An outstanding museum that delights visitors with fun shows every half hour, ta visit here is a must for all ages.
This museum is an homage to Jean-Eugène Robert-Houdin, who was born in Blois in the early 1800s. He is the one behind some of those fascinating contraptions in the museum such as clocks and automates.
Apart from the eclectic items on display, Maison de la Magie also has an underground theater for shows and events. ‬
10. Jardin de Plantes Médicinales
Step into a real-life secret garden right in Blois' old town, in this lush sanctuary behind the cathedral.
Filled with colorful flowers and leafy trees, a visit to the  Jardin de Plantes Médicinales is one of the best things to do in Blois.
The garden is also home to numerous medicinal plants and aromatic herbs, so a visit here is truly a feast for the senses.
True to its name, spending time here in between exploring the historic town is relaxing and soothing.
11. Visit the markets in Blois
Spending time in marketplaces are one of the best things to do in Blois, or any French town for that matter. This is where you get to mingle with the locals and feel like one as you practice your French.
You also get to sample local delicacies and stick on delicious treats that are unique to each town or city.  In Blois, every market features daily foodie events that are a must experience for visitors.
The middle of the week is a haven for those who love flowers, while the weekends are for bargain hunters as flea market stalls line the streets.
Some of the best that you must visit are the Blois market, Chailles market, and Saint-Gervais-la-Foret market.
---
New to Airbnb? Get $64 off for your next trip if you use our link here. 
---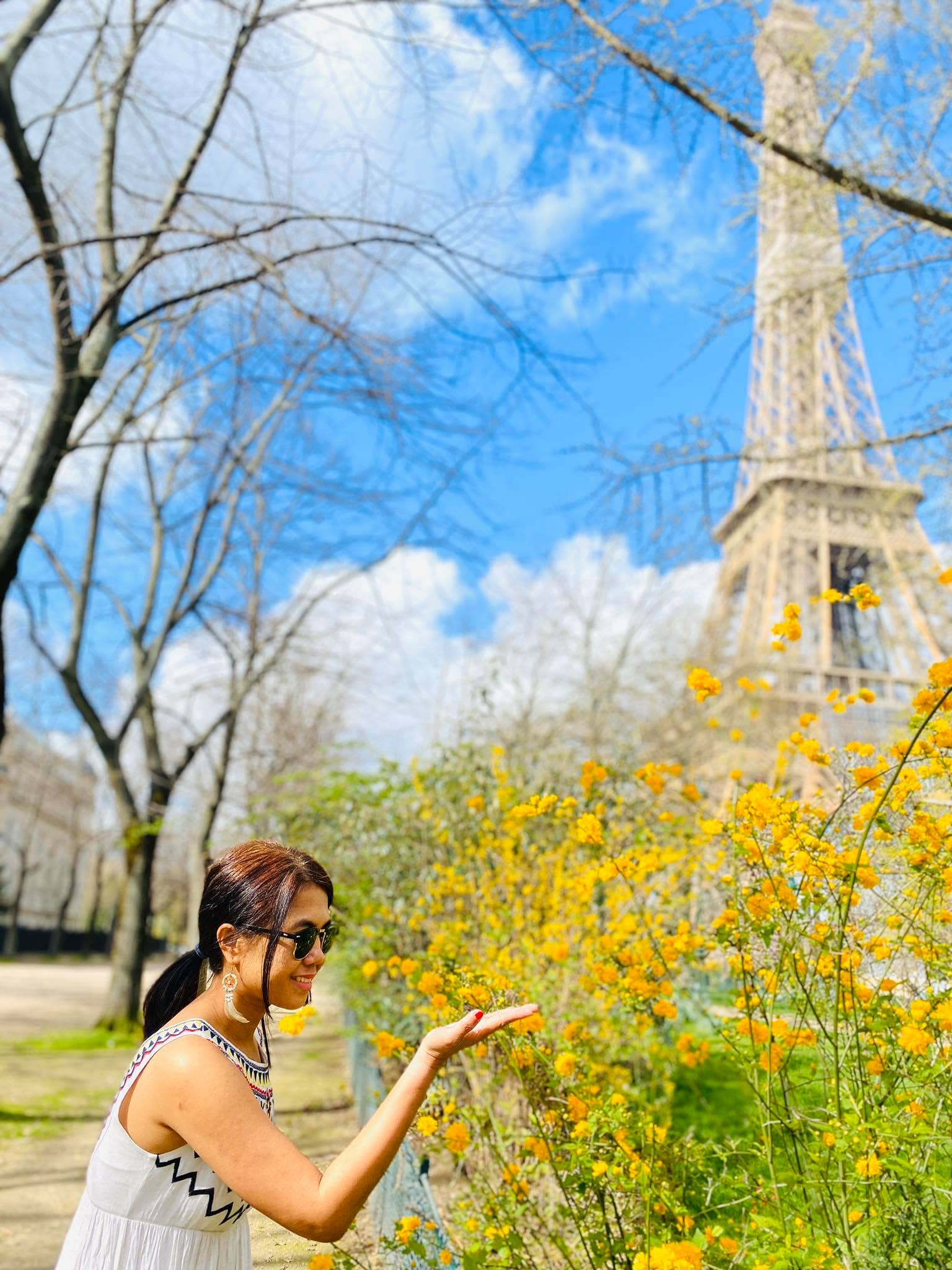 Hi, I'm Christine – a full-time traveler and career woman. Although I'm from the Philippines, my location independent career took me to over 40 countries for the past 8 years. I also lived in 3 continents – from the Caribbean, South East Asia to Africa. France remains special to me, however. From architecture, history, and arts – France is truly an amazing place.