Paris is among the most visited cities in the world, and it's been called different names by those who have spent time here. This French capital is said to be the 'City of Love', 'A Romantic City' and the 'City of Lights'.
However, anyone who has explored Paris thoroughly will say that it is also a city of beautiful things everywhere, a city of art, and a city of museums.
Paris is home to a variety of museums that are worth seeing and must be included in your French bucket list.
From various periods of history and art to those that honor the work of legendary artists – here are some of the best museums in Paris that everyone must visit.
11 Best Museums In Paris That You Must Visit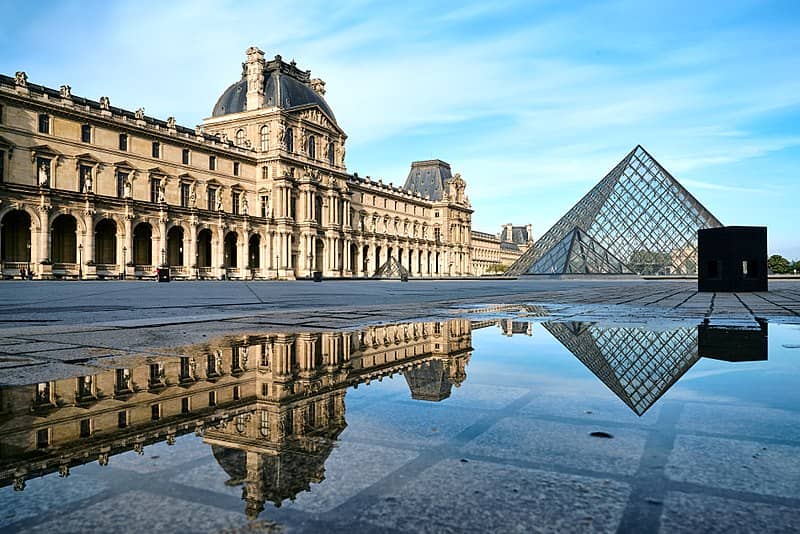 1. La Cité de l'Architecture et du Patrimoine
Regarded as among the best museums in Paris, La visit to Cité de l'Architecture et du Patrimoine is like walking through a thousand years of French history.
Dedicated to architectural and monumental sculptures, this museum was established in 1879 by Eugène Viollet-le-Duc.
A truly fascinating museum with an impressive variety of displays, the items housed here are divided into two categories.
There's the collection from Middle Ages up to the 19th century and the other from the Industrial Revolution up to the present day.
Some of the items you'll find in La Cité de l'Architecture et du Patrimoine are portals of cathedrals and replicas of murals and stained glasswork.
There are also reproductions of various French and international architectural pieces from 1850 to the 21st century.
Make sure to visit the on-site cafe where you'll get to enjoy not just coffee but one of the best views of Eiffel Tower as well.
2. Musée des Arts et Métiers
A museum housed in what used to be the Benedictine priory of St-Martin-des-Champs­, Arts et Métiers literally translates to 'arts and crafts'.
This name is still quite misleading, though, because this one is actually the oldest Science museum in all of Europe.
It was established in 1794 and was originally intended to help educate the country's manufacturers in practical scientific techniques. It officially became a museum in 1819 and is home to a diverse and impressive collection.
Check out a variety of weather instruments, astrolabes, clocks,  and even scale models of buildings and machines.
Other museum highlights are Cugnot's 1770 'Fardier' (which is the world's first powered vehicle) and a huge television set from 1938.
3. Musée du Quai Branly – Jacques Chirac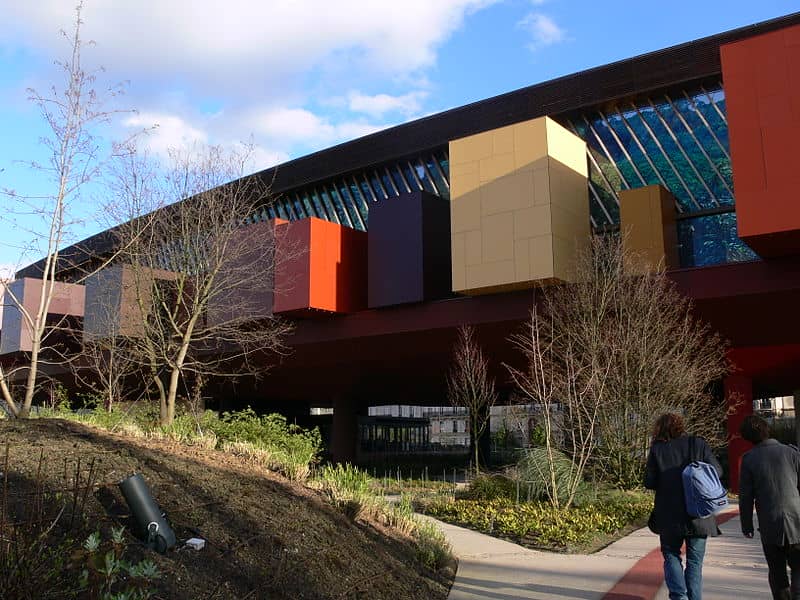 A one-of-a-kind learning experience awaits at Musée du Quai Branly, a space that's dedicated to the art and culture of different countries around the world.
Collecting indigenous art from Africa to Asia to the Americas, this is easily one of Paris' best museums. Musée du Quai Branly has been open to the public since 2006. and has been steadily drawing visitors since.
Some of the best pieces here include artworks from the Neolithic period, a ritual lamp from Nepal, a Vietnamese wedding costume and a ceremonial robe from Uzbekistan that features intricate embroidery.
4. Louvre Museum, Paris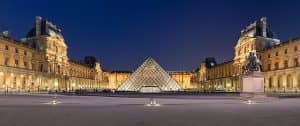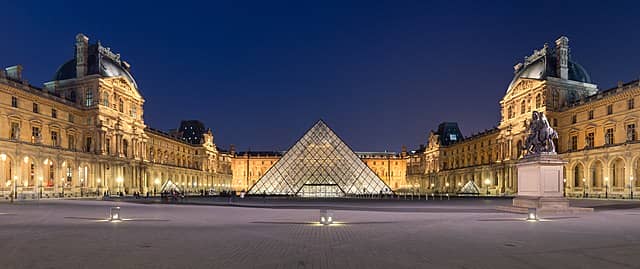 Originally constructed in the 12th century as a fortress, the Louvre has served a variety of purposes. It was the main residence of the kings of France beginning in the 14th century when it hosted its first art exhibit in 1793.
Today, it is one of the biggest and most popular art museums in the world. The Louvre is home to sone of the most iconic art pieces, from sculptures to sketches and portraits.
Everything about this museum is a must-see, from the unmissable pyramid to the pretty gardens.
Some of the must-see pieces in the Louvre are Le baptistère de Saint Louis, The Crown of Louis XV, The Winged Victory of Samothrace, Winged human-headed bulls and the Mona Lisa.
5. Musée National d'Art Moderne at the Centre Pompidou
Established over 70 years ago, the National Museum of Modern Art at the fabulous Centre Georges Pompidou is one of the largest of its kind in the world.
Home to an extensive collection of masterpieces from the who's who in modern art, it is a must-visit in Paris.
Step inside and wander through halls and galleries that showcase the works of luminaries like Braque, Matisse, Picasso, Pollock, and Warhol.
A hundred thousand art pieces of varying forms and mediums are housed here. These pieces are a mix of its impressive permanent collections and regularly changing exhibits.
6. Musée Marmottan Monet
A true haven for lovers of Impressionist art, Musée Marmottan Monet is a definite must-see.
Housed in what used to be a hunting lodge of the Duke of Valmy, this museum is primarily dedicated to Claude Monet. This museum has put together a number of Monet's finest works, comprised of 94 paintings and 29 drawings.
These pieces were arranged in a way that visitors will follow Monet's journey as an artist – starting with his breakthrough work Soleil Levant (1872) to the Nymphéas (Water Lilies) series.
Musée Marmottan Monet is essentially a treasure trove of Monet's stunning work.
It is also home to some of the best pieces from his contemporaries such as Boudin,  Daumier, Pissarro, and Sisley.
7. Musée de l'Orangerie
Another of the best museums in Paris that honors Impressionist art is Musée de l'Orangerie. The place is rather small and not as popular, but the intimate space feels like you are wandering through your private gallery.
It is an ideal place for those who would like to enjoy great art but doesn't like huge crowds.
Despite its size, this museum takes pride in its collection that includes Impressionist art by Monet, Renoir, and Sisley.
There are also works by Post-Impressionists luminaries like Cézanne, Derain, and Matisse, as well as the Modernist work Modigliani, Picasso, and Soutine.
A must-see in the l'Orangerie is Claude Monet's Nymphéas (Water Lilies) which is displayed in two rooms.
8. Musée d'Orsay
Housed in a converted railway station from the Belle Epoque era is one of the best museums in Paris. Musée d'Orsay is home to an enviable collection of stunning art from the 19th to the 20th centuries.
You simply won't get enough of great art once inside Musée d'Orsay.
There are pieces that are distinctly Bonnard, Cézanne, Gauguin, and Van Gogh from the post-impressionist era. Musée d'Orsay is also home to drawings and paintings by the Bohemian artist of Montmartre, Toulouse Lautrec.
Other must-see works in d'Orsay include Pommes et Oranges by Cézanne, La Classe de Danse by Degas and Coquelicots by Monet.
9. Petit Palais: Musée des Beaux-Arts de la Ville de Paris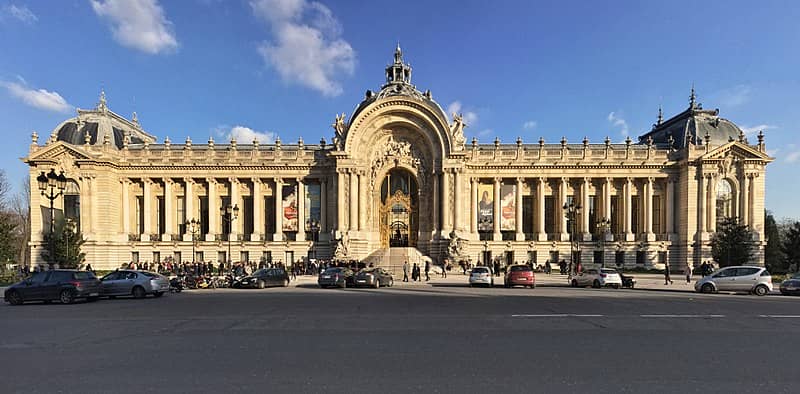 Another of the best Paris museum that's located in a Belle Epoque building is the Musée des Beaux-Arts de la Ville de Paris.
Originally built for the 1900 Universal Exhibition, the Petit Palais officially became a museum in 1902. With its ornate design details and murals, this building is an art piece in itself.
The collections housed in the Petit Palais are quite extensive and varied. The galleries and halls feature everything from classical antiquities, decor,  manuscripts, paintings, sculptures, and tapestries from different eras.
Musée des Beaux-Arts de la Ville de Paris is also home to more masterpieces from art luminaries across different periods and movements such as Delacroix, Monet, Rembrandt, Rubens, and Sisley.
10. Musée Picasso, Paris
Located in the heart of the Marais, Musée Picasso is among the best museums in Paris to visit.
Housed in a lovely private mansion, the museum gathers thousands of Picasso's work, which his family donated after his death.
The museum was established only in 1974 and has been like an homage for Picasso's love for the city of Paris.
The collection includes famous pieces like La Celestina‬, ‪Man with Guitar and ‪Memento Mori‬.
11. Musée Rodin, Paris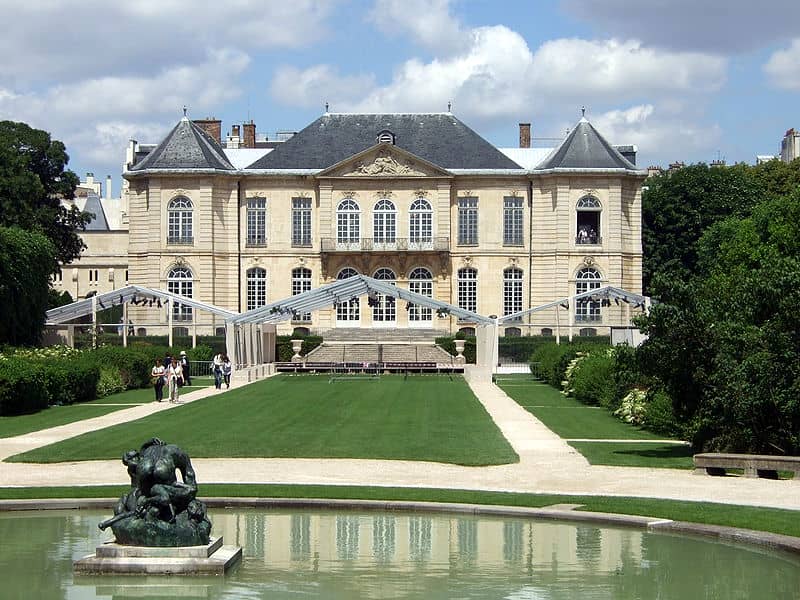 A relatively small museum that's mostly dedicated to one artist, Musée Rodin remains to be one of Paris' best museums.
A visit here is a great alternative to the bigger museums that are usually packed with visitors.
Over 300 pieces of drawings, paintings and sculptures are housed in an 18th-century hotel where Rodin himself stayed for a time.
Apart from Rodin's works,  the museum also keeps his private art collection that he bequeathed to the French government. Rodin's collection includes works by Monet, Renoir, and Van Gogh.
Musée Rodin extends to a serene garden in the middle of Paris that gathers his sculptures, such as 'The Kiss', 'The Thinker', and 'Gates of Hell'.
---
New to Airbnb? Get a $43 off for your next trip if you use our link here. 
---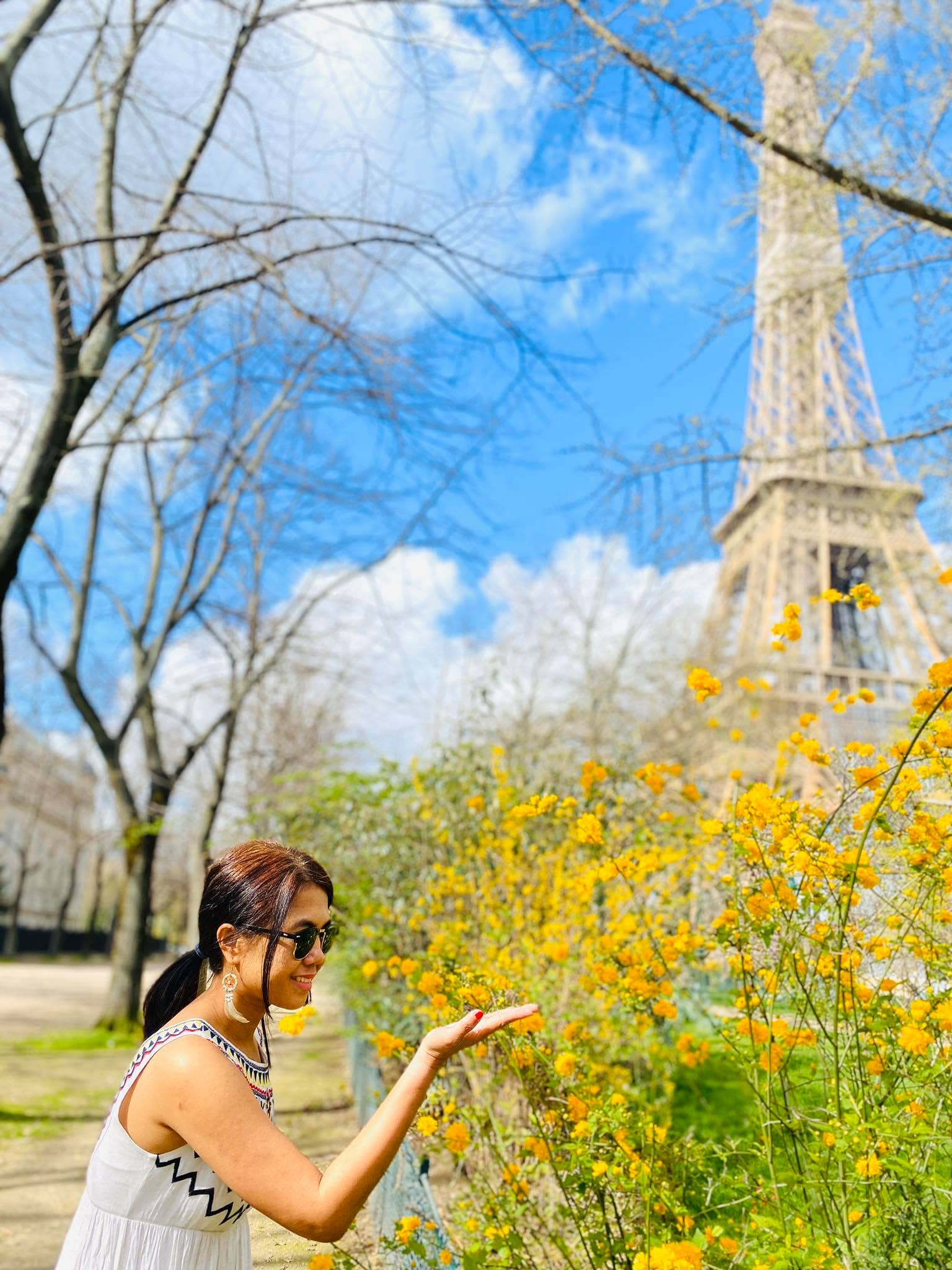 Hi, I'm Christine – a full-time traveler and career woman. Although I'm from the Philippines, my location independent career took me to over 40 countries for the past 8 years. I also lived in 3 continents – from the Caribbean, South East Asia to Africa. France remains special to me, however. From architecture, history, and arts – France is truly an amazing place.