When you say France, people automatically think of its historic yet cosmopolitan cities such as Paris, Lyon, and Bordeaux.
The country is also known for its wine regions or the go-to celebrity holiday destinations in the French Riviera.
The rest of France, however, boasts of varied landscapes that make them a haven for adventure types. These are national parks dedicated to preserving and protecting France's natural wonders.
From remote mountainous areas to volcanic locales, to islands and French territories overseas – get to know all of the national parks of France that you should add to your French bucket list.
11 National Parks In France – Guide And Tips For First-Time Visitors
---
New to Airbnb? Get $64 off for your next trip if you use our link here. 
---
1. Vanoise National Park – Savoie, France (1963)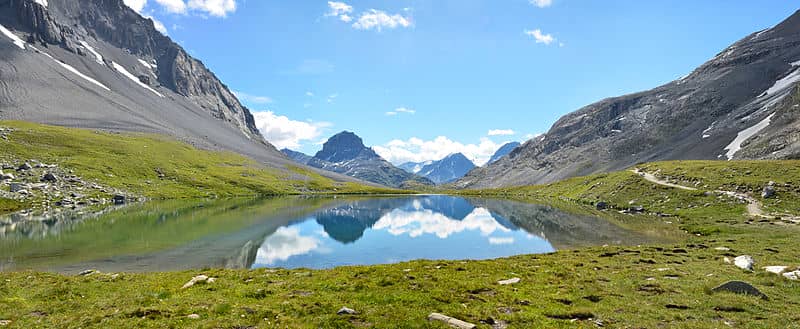 Vanoise National Park‬ is the oldest in France, established in 1963.  It spans much of the Tarentaise and Maurienne valleys and even reaches the Italian border. Its Italian counterpart is called Gran Paradiso National Park.
Located in the Rhone-Alps region, Vanoise is split into two zones – the central and the peripheral. The central zone is dedicated to the protection of the largest population of Alpine Ibex in France, including the rest of the area's flora and fauna.
The peripheral zone meanwhile, is where you'll find 28 idyllic mountain villages.
2. Port-Cros National Park – Var, France (1963)
Port-Cros can be reached by boarding a ferry in Saint-Pierre Marina. Established in 1963, it is the only Mediterranean marine park in France.
Situated on the island of Port-Cros to the east of Toulon, it has a botanical and an underwater trail. The park is home to diverse landscapes, forests, sandy beaches, and ruins from Roman times.
Within the waters surrounding the park, you can also snorkel and see shipwrecks as well as their diverse marine life.
3. Pyrénées National Park (1967)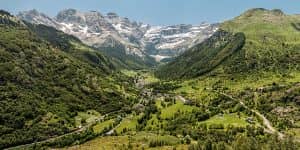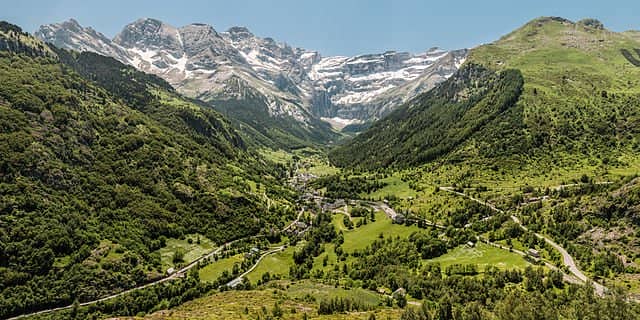 Located on the border to Spain, Pyrenees national park (Parc national des the Pyrenees) spans about 65 miles along the border with Spain.
Home to massive conservation areas, this national park has a unique natural environment, diverse wildlife, and a number of historical sites. Its forests are home to breech and poplar trees, as well as waterfalls.
An interesting place to visit in the park is the town of Lourdes. It was once an important religious pilgrimage center in Europe.
4. The Cévennes (1970)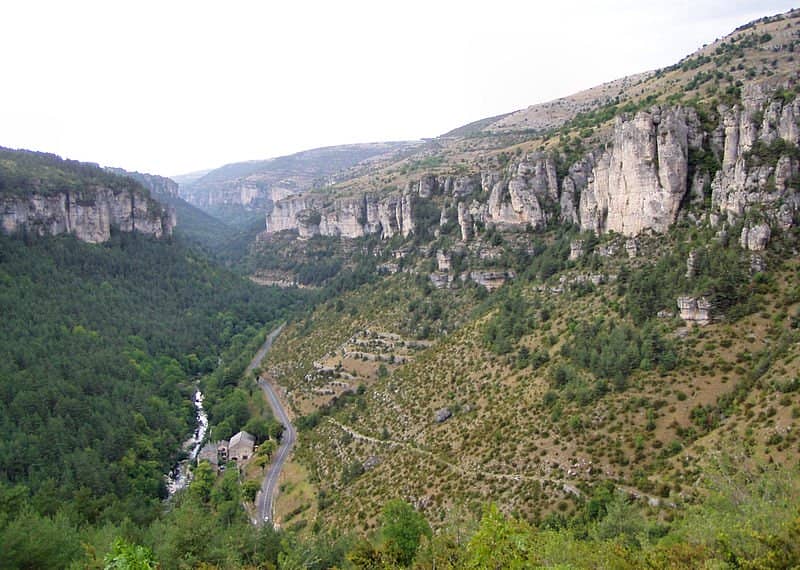 Cévennes was established as a national park in 1970 and is also a UNESCO World Heritage site.
Located in southern France, this park is known as a biker's heaven and has around 5000 km of marked trails. The park has facilities for various activities in every season – from kayaking to skiing.
Rock formations can also be found in the park, at the Chaos de Nimes-le-Vieux. Birches, beeches, oaks, and Scots pine cover comprise the forested areas.
Cévennes is also a haven for birdwatchers, with falcons, eagles, peregrines, and owls flying and nesting within the park.
5. Ecrins National Park – Isère and Hautes-Alpes (1973)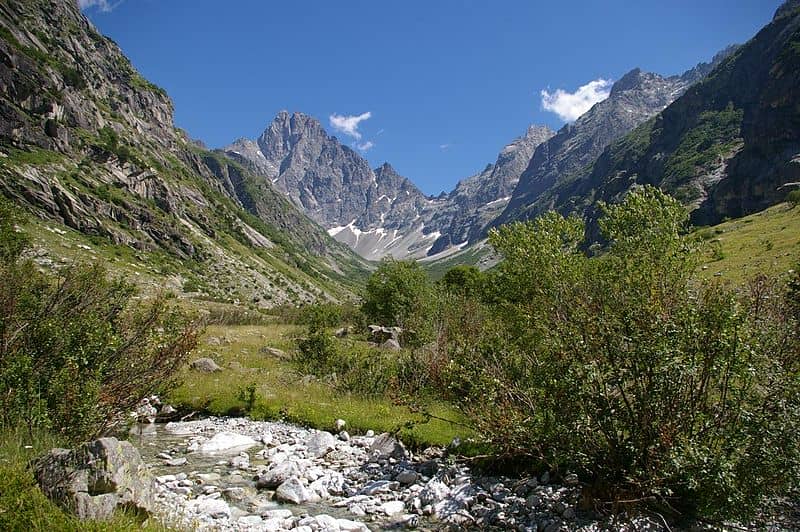 Ecrins is the second largest national park in France, created in 1973 through the efforts of forest workers, mountaineers, and naturalists.
It is located in southeastern France and quite remote.
Regarded as one of the best natural parks in France, Ecrins is characterized by its varied landscape. There are glaciers, mountainous terrains, alpine pastures, scenic valleys lush woodlands.
Despite its remote location, the park has facilities for various outdoor activities, making it a haven for adventure seekers.
6. Mercantour National Park – Alpes-de-Haute-Provence and Alpes-Maritimes (1979)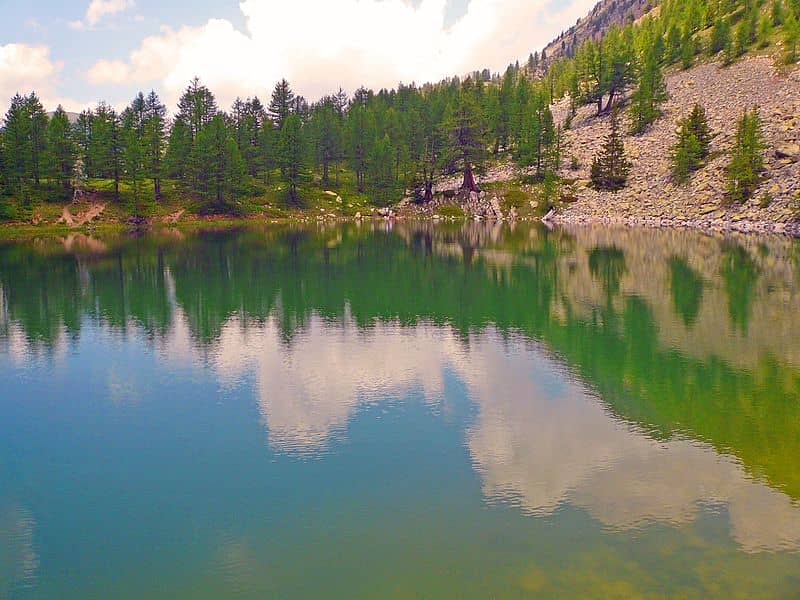 Situated on the border with Italy, Mercantour was declared as a National Park in 1979. It is also part of the Alpine region and is popular among hikers and mountaineers.
The park has about 600 kilometers of footpaths as well as watersports facilities on the many rivers and lakes.
Various sites are found within and around the park. There are ski resorts, a central uninhabited zone made up of valleys, and 28 villages within the park's periphery.
While in Mercantour, be sure to check out the Vallée des Merveilles which has around 3,000-year-old rock carvings of people and animals.
7. Guadeloupe (1989)
Recognized as a national park in 1989, Guadeloupe boasts of biodiverse surroundings that seem to surprise at every turn.
It is located in the Caribbean, a French territory, and definitely worth a visit if you have the chance.
The tropical rainforest shelters a great variety of wildlife. A number of stunning waterfalls are also found in even the strangest parts of Guadeloupe.
Take for example the Carbet Falls on the slopes of La Soufriere volcano. This is a series of majestic waterfalls with dreamlike tropical foliage on either side.
This definitely makes for a memorable hike, where you'll still hear the sounds of the rainforest even after you've left.
8. La Réunion National Park – Reunion Island (2007)
Another French National Park that's located in an overseas territory is the idyllic La Religion. The national park is located in the Indian Ocean, in the La Religion territory. Its volcanic landscape shelters a variety of ecosystems.
It also has extensive routes and trails around the mountainous regions that are popular among hikers and mountaineers. This dreamlike paradise also has rainforests, waterfalls, and a variety of flora and fauna.
Meanwhile, the two volcanoes that make up the Piton des Neiges and  Piton de la Fournaise serve as amazing vantage points that offer unparalleled views over the surrounding area.
9. Amazonian Park of Guiana (2007)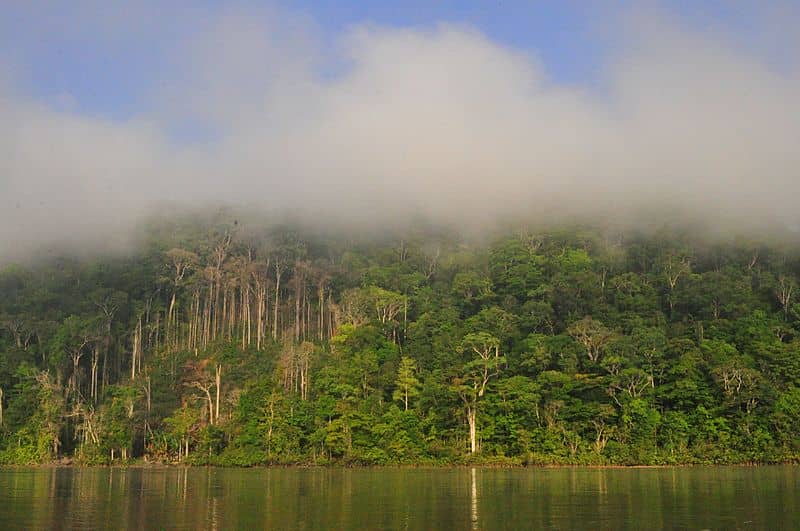 This remote national park in French Guiana can only be reached by plane or pirogue.
Untouched, undeveloped, and totally pristine, this is one of the largest national parks in the world.
It was established in 2007 to protect the Amazon rainforest located in French Guiana. It is home to a wide variety of animals and birds, as well as diverse plant species. Rivers and streams wind through the forest area, where you'll also find the Gobaya Soula falls.
Amazonian Park of Guiana may not very accessible but an opportunity to visit is truly a once-in-a-lifetime experience.
10. Calanques National Park (2012)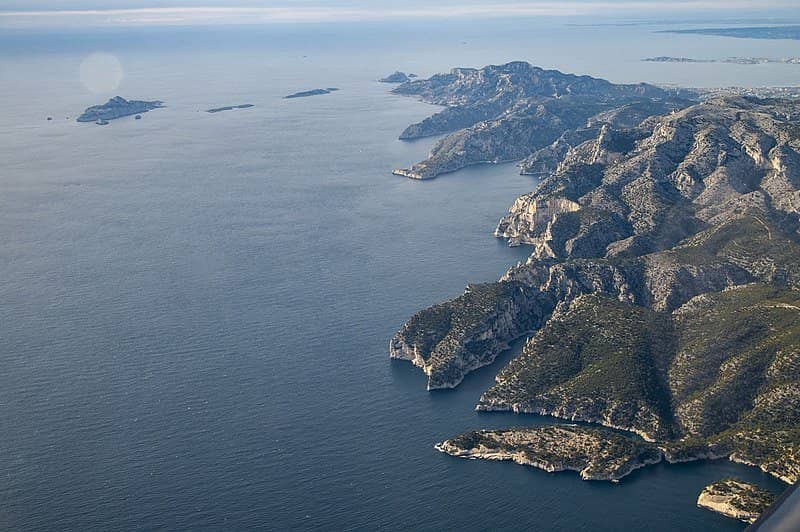 ‪A calanque is defined as a narrow, steep creek that's often formed from limestone. These are found along the Mediterranean coast and pretty much depicts the Calanques National Park. This park includes a coastline as well as several islands.
Calanques also has one of the Mediterranean's most diverse underwater ecosystems.
It is the only national park on the list that has both a land and sea area. It is located close to the city of Marseille, as well as the coastal towns of Cassis and La Ciotat.‬
11. Parc de Forêts Champagne and Bourgogne (2019)
The eleventh and newest national park in France spans two regions of Burgundy.
It was established to help protect the forests, specifically the forest massifs of Châtillon, Arc-en-Barrois, and Auberive.
Most of the forests in this area have been around since the French Revolution. The park is also geared to be a European forest research center.
At present, a part of the park was designated as an open-air research center. The rest of the park is open to visitors, and there are plans to put up more facilities to attract more tourists.
---
New to Airbnb? Get $64 off for your next trip if you use our link here. 
---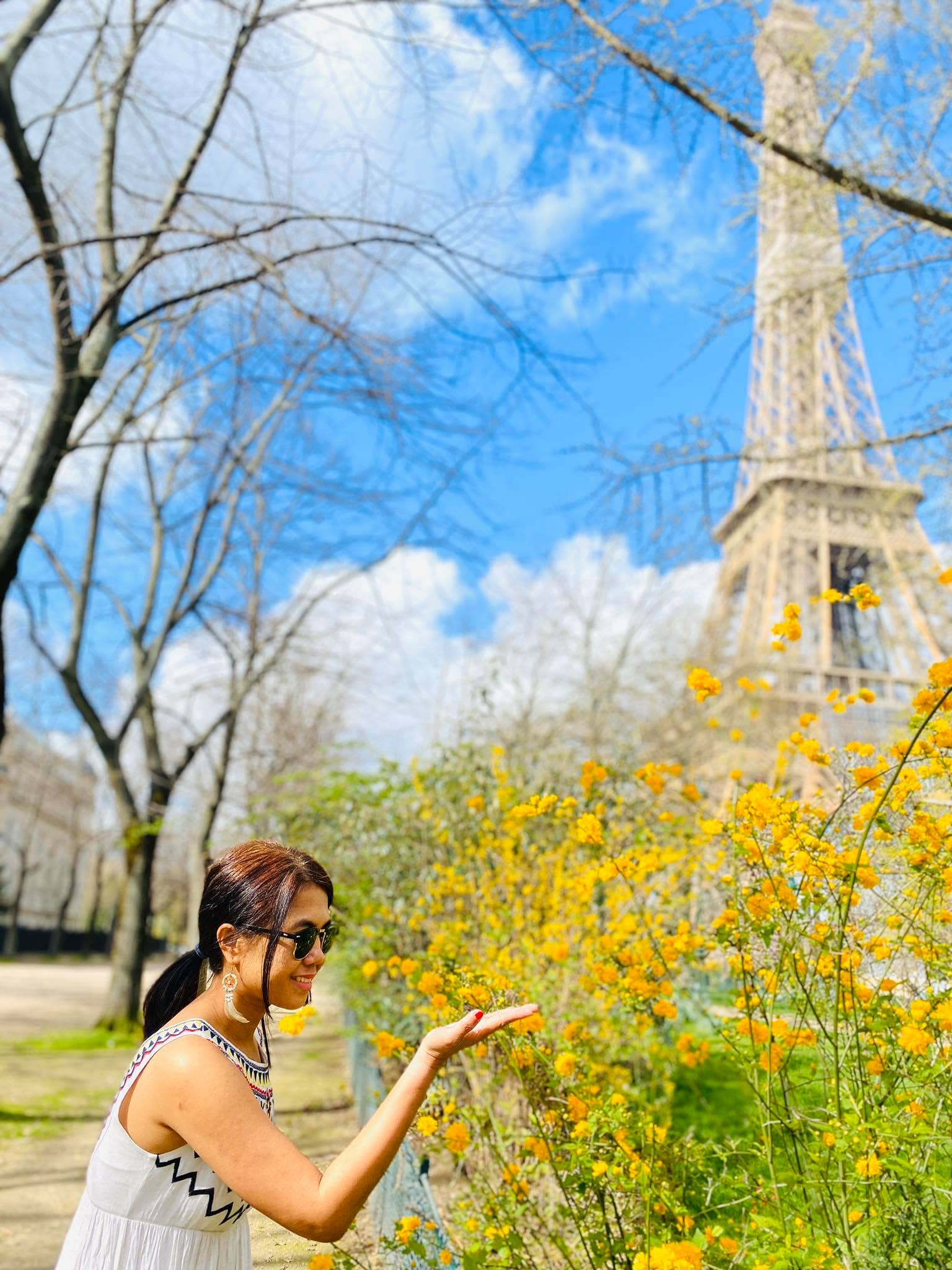 Hi, I'm Christine – a full-time traveler and career woman. Although I'm from the Philippines, my location independent career took me to over 40 countries for the past 8 years. I also lived in 3 continents – from the Caribbean, South East Asia to Africa. France remains special to me, however. From architecture, history, and arts – France is truly an amazing place.