When in France, it seems like there's beauty everywhere you look.
Its long history has left some of the most fascinating structures – from castles to churches. Even its capital city is known for its unintentionally romantic attractions.
Picking the most beautiful places in France is no easy task. To make it easier, a city or town's diversity and uniqueness are also considered.
If you're headed in the country soon, check out these most beautiful towns and cities in France. 
14 Most Beautiful Towns and Cities in France
1. Colmar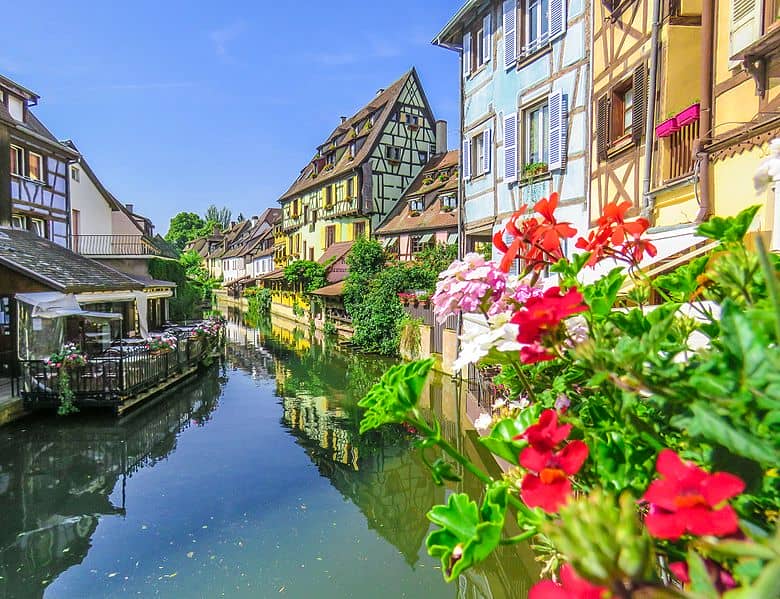 The gorgeous town of Colmar is just an hour away from Strasbourg, and also a part of the Alsace region.
Like most places in the Alsace, Colmar also has Germanic influences that are seen mostly in its architecture and the food.
While here, be sure to check out the Petite Venise area, set in its charming canals. This part lights up with Christmas markets during winter and blooms with colorful flowers during spring and summer.  
---
Check out these best things to do in Colmar, France. 
---
2. Annecy
Annecy is known all over France for its fantastic Spring views. 
The entire town explodes in beauty and color during the season, which is just one of the reasons why it's among the most beautiful towns in France.
Situated by the serene Lake Annecy, it is also known as the 'Pearl of the Alps'.
It has three canals that run through the old town, often lined with trees or flowers or charming buildings.
There's also a bridge where you get to see stunning views of the lake and parts of the town. 
---
Check out these best things to do in Annecy, France. 
---
3. Bordeaux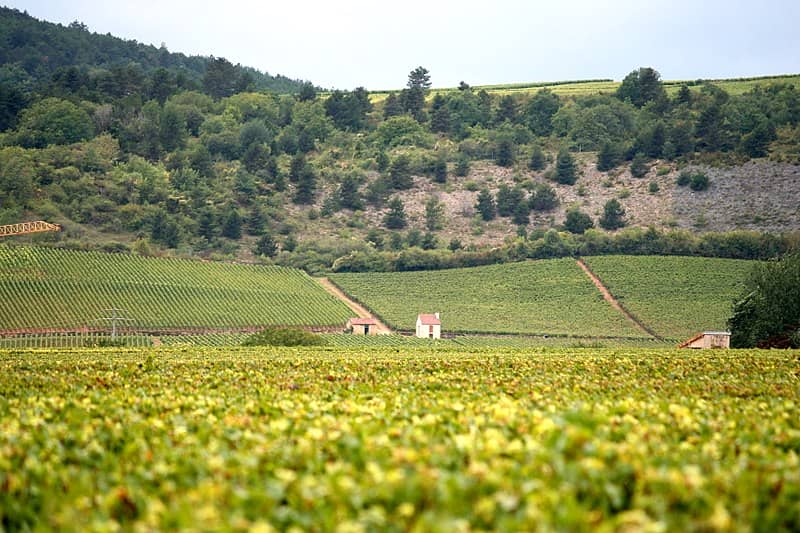 A huge city with so much to offer, Bordeaux is more than its vineyards and fantastic wines. It has a delightful old town that's filled with stunning architecture. 
In the picturesque Place de la Bourse, you'll find 18th-century mansions as well as elegant palaces.
There are several impressive art museums, unmistakable youthful energy brought by its university community.
After sunset, be sure to enjoy views of the city from the Pont de Pierre.
Lastly, never ever leave Bordeaux without sampling a few wines. 
---
Check out these best things to do in Bordeaux, France. 
---
4. Cannes
One of the most beautiful towns in France is Cannes,  in the French Riviera.
Known for its international film festival held every year, Cannes is also a top tourist destination for the rich and famous.
Stroll along its streets and you'll see one posh hotel after another. The architecture is sometimes over-the-top, but still quite elegant.
There are also lovely museums and trendy neighborhoods.
While here, be sure to wander through the iconic Boulevard de la Croisette, a trendy street that's popular among celebrities.  
---
Check out these best things to do in Cannes, France. 
---
5. Carcassonne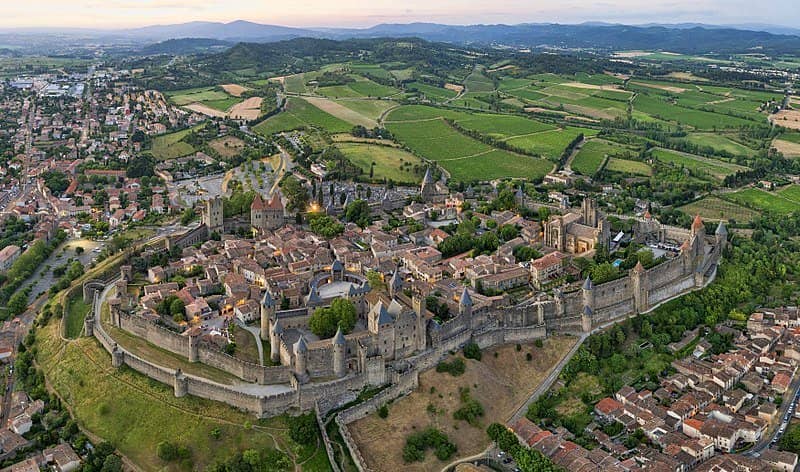 Being in Carcassonne is like being in another era, particularly the medieval times.
Set by the River Aude, it has a walled old town with everything in it straight out of the 11th or 12th centuries.
Marvel at the citadel, walk along the fortified walls or check out the drawbridge. You'd probably pinch yourself asking if you're still in the 20th century.
There are also other stunning structures outside of the ramparts, as well as a charming bridge over the river. Carcassonne is without a doubt, one of France's most beautiful towns. 
---
Check out these best things to do in Carcassonne, France. 
---
6. Gordes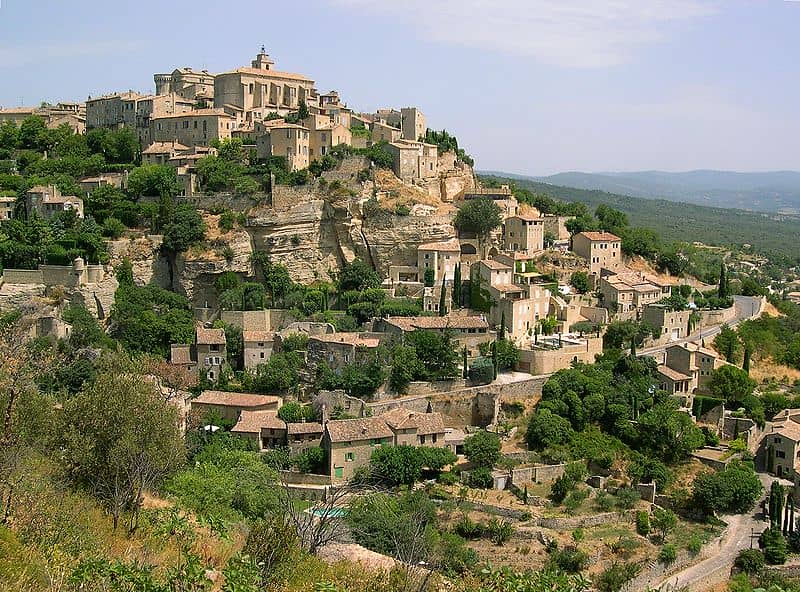 Located in Provence's Luberon region, Gordes is a gorgeous town by the hill that's meant to be explored. Admire the grey and white stone houses, all winding through a rocky hill.
At the top, there's a church and a medieval castle. There's also an old synagogue where monks still make honey and lavender products as well as liqueurs.
There are also bories, or round huts used by shepherds in some parts of this charming town. 
---
Check out these best things to do in Gordes, France. 
---
7. Lyon
Orderly and sophisticated Lyon is the third-largest city in France. Strategically located where the Rhone and Saone Rivers meet, the city was founded by the Romans in 43 B.C.
Around the city, you'll find brilliantly preserved Renaissance buildings along with modern structures. A great mix of the old and the new, Lyon is a modern classic. The city is also a popular hub for foodies so make sure you sample some local dishes while here. 
---
Check out these best things to do in Lyon, France. 
---
8. Mont St Michel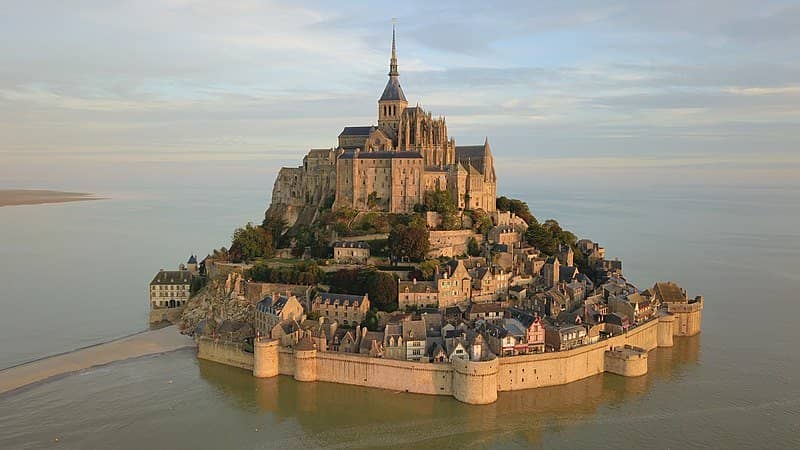 Nestled on a rocky island that can be accessed on foot during low tide, Mont Saint Michel is one of the most beautiful small towns in France you'll ever see.
Most come here for the abbey church, but the tiny town below is just as fascinating.
Built on a pure granite cliff, the medieval town is set on winding alleys and steps.
A walk up the abbey is like a journey inside a fairytale. The view of Mont Saint Michel from the mainland is quite magical at night, as the entire island is lit up.
Be sure to stay there until after sunset and watch as it transforms into such a splendid sight. 
---
Check out these best things to do in Mont Saint Michel, France. 
---
9. Paris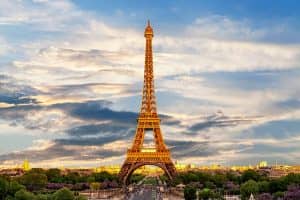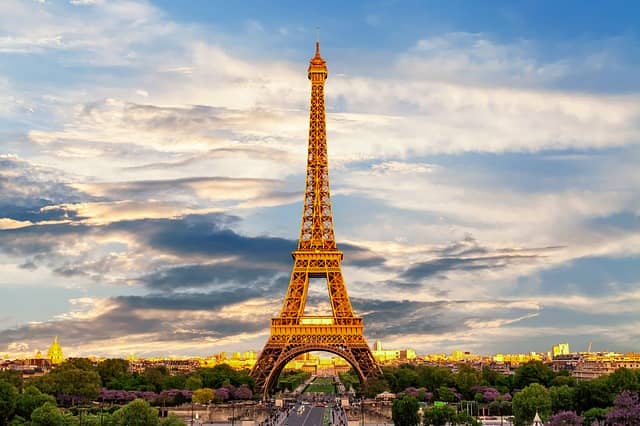 Without a doubt, Paris is one of the most beautiful cities in France. This is one place where practically every part is picture-perfect.
From old buildings to streets filled with food stalls, bookstores, and cafes, gardens, and parks – even the cemetery.
This City of Love is situated on the banks of La Seine, an elegant and romantic place that most tourists can't get enough of.
The sights are pretty diverse too, from the stunning art in Louvre to Bohemian neighborhoods to the catacombs.
It's no wonder why Paris is also among the most visited cities in the world. 
---
Check out these best places to visit in Paris, France.
---
10. Riquewihr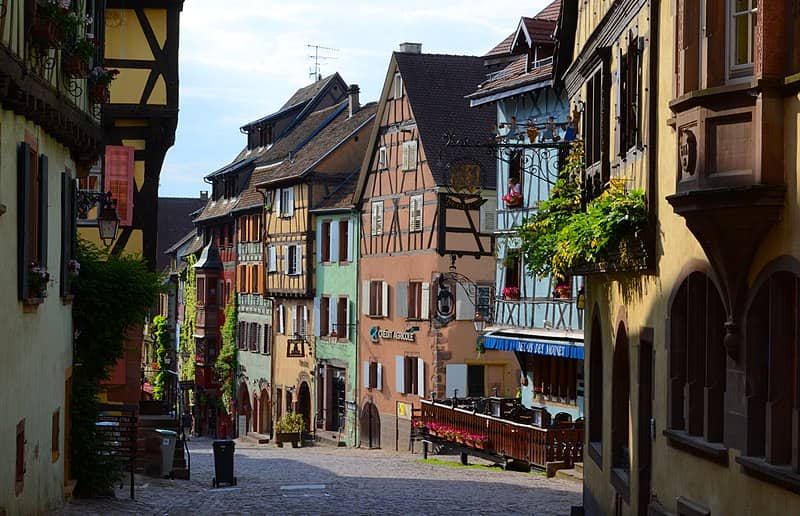 Located in the east of France, the fairytale-like Riquewihr is said to be the place that inspired 'Beauty and the Beast'.
This charming Alsace town has cobbled streets and alleys lined with colorful half-timbered houses.
Most of these are built from the 15th to the 18th centuries and looks straight out of a storybook. There's a local legend that sort of explains the colors in this town.
They say that shops have to be painted differently according to the owner's profession (such as baker, butcher, seamstress, etc).
---
Check out these best things to do in Riquewihr, France. 
---
11. St Tropez
Most of us probably have heard of St. Tropez as the go-to holiday destination for celebrities.
This former fishing village is also among the most beautiful towns in France. Its location by the crystalline Mediterranean means it has some fantastic beaches.
Even the Vieux Port is picturesque, with all sorts of boats, a lovely promenade, cute little cafes, and shops.
St. Tropez also has a beautiful old town that you can explore as well as squares where markets are set up. 
---
Check out these best things to do in St. Tropez, France. 
---
12. Strasbourg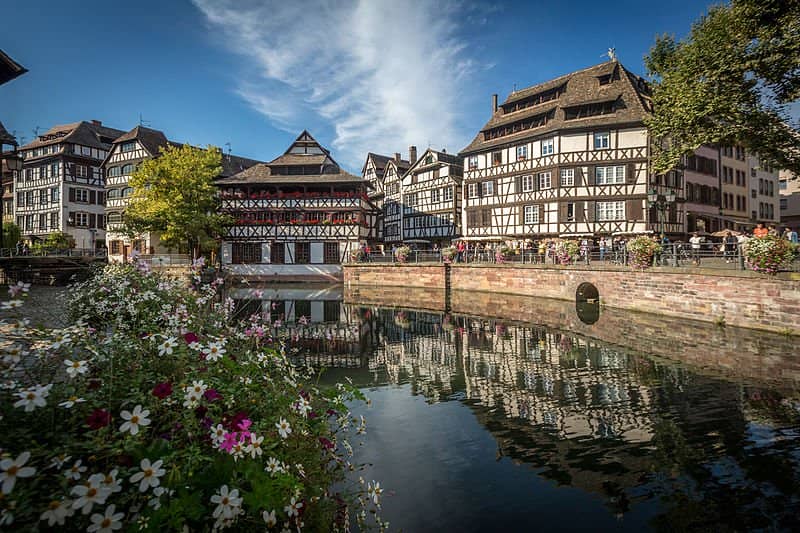 Strasbourg is the capital of the Alsace region and known for its stunning historical center. It has been fought over by France and Germany throughout its long history.
Hence, the mixed influences are reflected in its art, architecture, local culture, and even food.
Be sure to check out the incredible Gothic Cathedral while you're here, as well as the charming La Petite France in the old town. 
---
Check out these best things to do in Strasbourg, France. 
---
13. Toulouse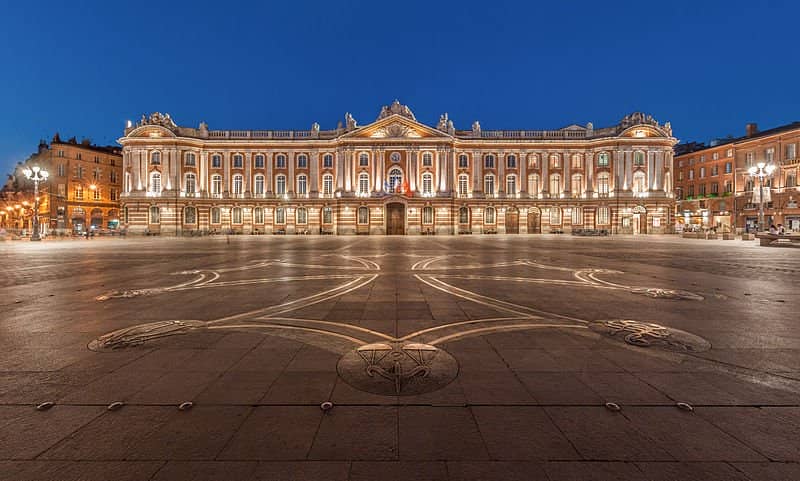 Toulouse is the fourth largest city in France, known for its bustling markets, vibrant music scene and youthful atmosphere.
It has a huge university community that contributes to its lively atmosphere. The old town is a peaceful and delightful place to explore.
Admire the rose-colored buildings of Toulouse, which earned it the nickname 'Pink City'.
A great way to see it through is by cruising the canals that frame its center.
It's an entirely different take on the city's top attractions, which will tell you why it's among the most beautiful cities in France. 
---
Check out these best things to do in Toulouse, France. 
---
14. Eguisheim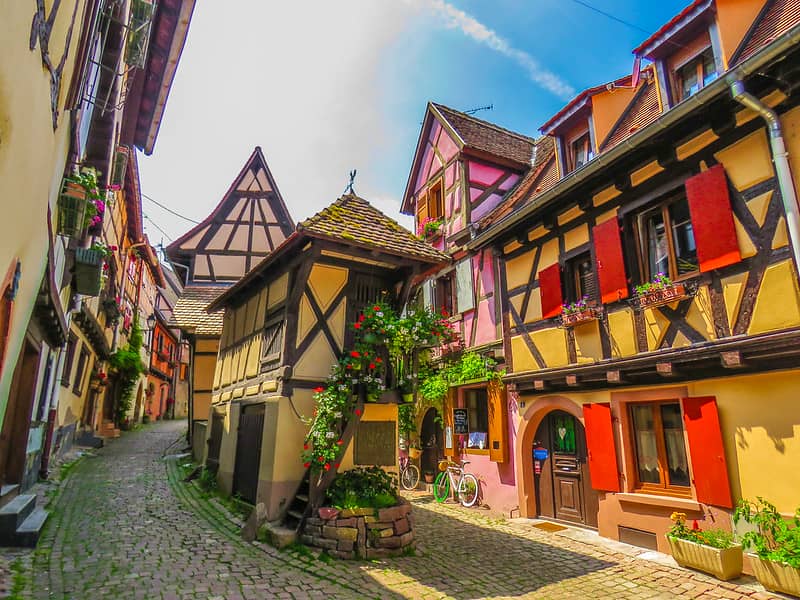 Eguisheim may not be the easiest place to reach using public transport, but it is a worthy day trip from Strasbourg. You first need to go to Colmar, and from there take a bus to the neighboring village of Wettolsheim.
From there, you can walk to Eguisheim. It is much better to go here as part of a guided tour of the Alsace Region to make the most of your time.
Still, it is a fantastic place to visit,  with its half-timbered houses circling out from the Château Saint-Léon right in the heart of the village. The 13th-century castle is now a church, but you can still see the remains of the structure that once stood there.
Wander through the narrow streets and feel like you're journeying through a fairy tale. Aside from the half-timbered houses, vineyards are also in abundance in Eguisheim.
Along the hills, you'll also find the Château du Hohlandsbourg or the ruins of Husseren-les-Château­x.
---
Check out these things to do in Eguisheim, France.
---
New to Airbnb? Get $64 off for your next trip if you use our link here.
---
Like It? Pin It!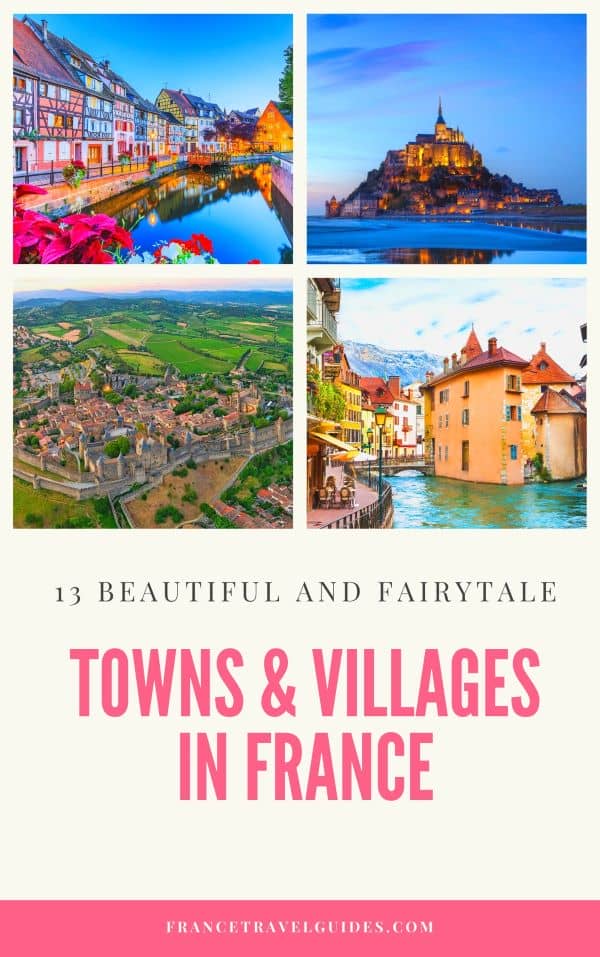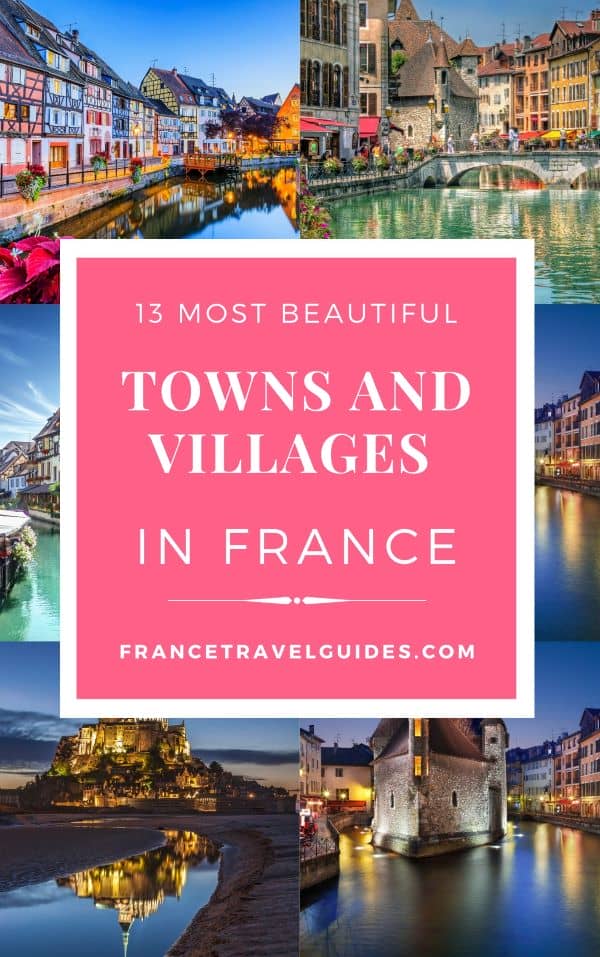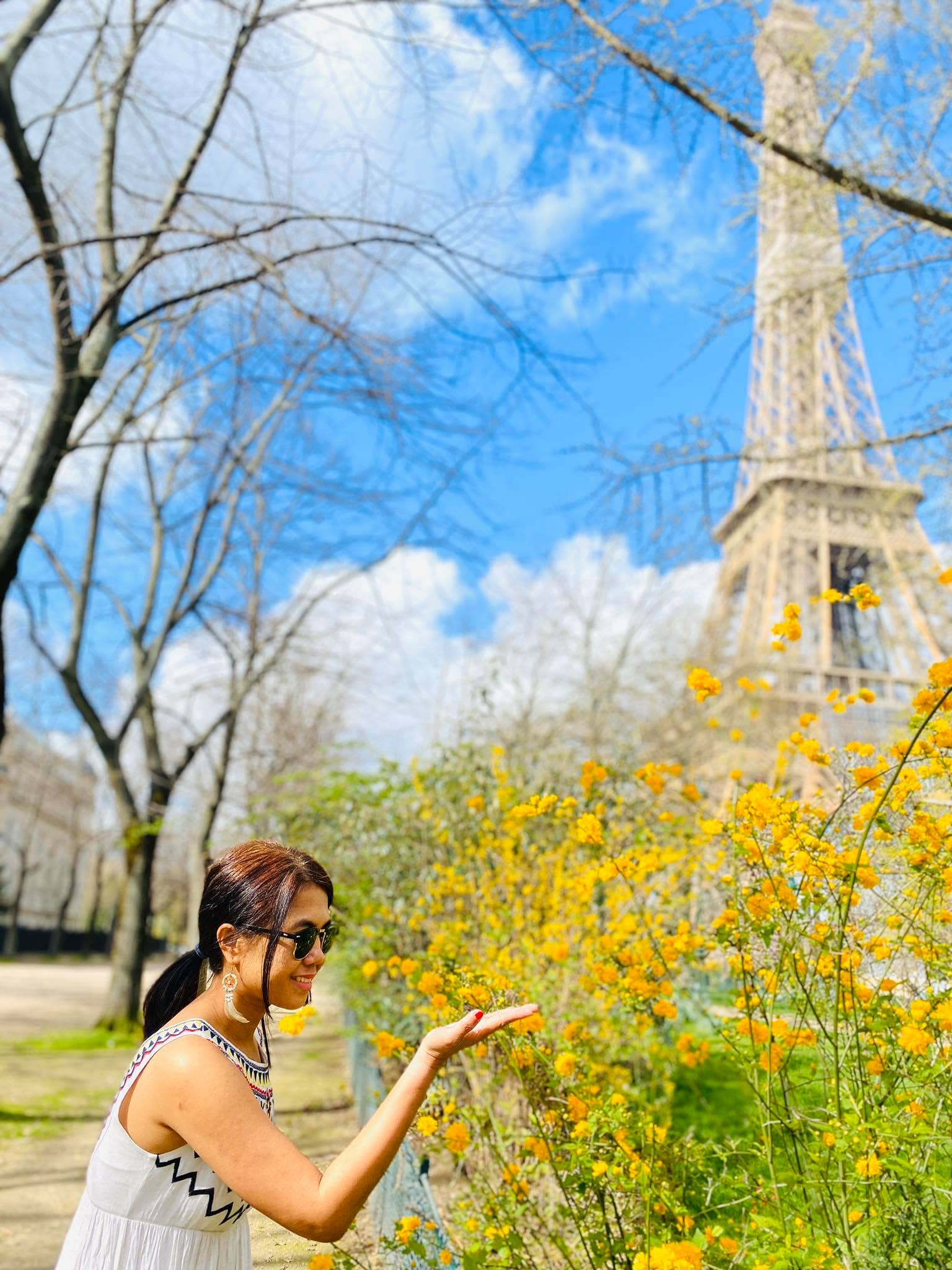 Hi, I'm Christine – a full-time traveler and career woman. Although I'm from the Philippines, my location independent career took me to over 40 countries for the past 8 years. I also lived in 3 continents – from the Caribbean, South East Asia to Africa. France remains special to me, however. From architecture, history, and arts – France is truly an amazing place.