Famous for its stunning beaches, St. Tropez is known all over as one of the most glamorous tourist destinations. This former fishing village is now the go-to getaway for the rich and famous.
St. Tropez has something for everyone— from the celebrity hub Pampelonne beach to the quaint and secluded Plages la Glaye or la Ponche.
However, the fun doesn't stop with simply hanging out in the beaches, and St. Tropez has a lot more to offer. It's geography isn't all sand, sea, and sky after all. It is also one of the best towns to visit in France.
If you're planning to visit soon, here are the best things to do in St. Tropez to make the most of your time here.
12 Things To Do In St. Tropez, France
---
New to Airbnb? Get $64 off for your next trip if you use our link here. 
---
1. La Ponche / The Old Town
With its strategic location between the Vieux Port and the Citadel, you simply won't miss La Ponche.
A  stroll through the Old Town is one of the best things to do in St. Tropez soon as you arrive. This picturesque historic center has a pedestrian-only layout, perfect for exploring on foot.
Wander through the cobblestone streets and narrow alleyways. Browse the small shops and boutiques or have a meal in one of the cafes and restaurants.
Be sure to check out important landmarks such as the Eglise de Notre-Dame de l'Assomption and the Palais des Bailli Pierre-André de Suffren.
2. Walk down the Vieux Port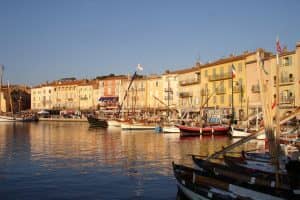 One cannot miss Vieux Port as it's right in the heart of town.
A walk through this area means seeking more tiny fishing boats, chic cafes, colorful houses, and yachts. It's also a great place for people to watch and observes the local hustle and scenery. This is among those places to visit in St. Tropez where you'd most experience local life.
If you set put early in the morning, you could catch the fresh goodies at the Place aux Herbes at St. Tropez port, which is a market square.
You may also head to  Halle aux Poissons to see locals and restaurant owners buy fish.
3. Musée de l'Annonciade
A former chapel, the Musée de l'Annonciade is now one of the top St. Tropez attractions. Situated close to the harbor, the chapel has been around since 1510. Today, the museum is home to a great variety of impressionist paintings.
Here you'll find a stunning art collection that ranges from Signac's Pointillist works to Matisse's vibrant Fauvist paintings as well as evocative Nabis-style pieces from Bonnard.
A good number of the arts featured in the Musée de l'Annonciade come from artists who used to live and work in St. Tropez during the late 1890s until the beginning of the 20th century. This place basically chronicles the village's art history.
The museum is also home to some of the best works by Pierre Bonnard, Georges Braque, Raoul Dufy, Henri Matisse, Paul Signac, Edouard Vuillard, and Maurice de Vlaminck.
4. La Maison des Papillons
A totally unique place to see in St. Tropez is set in the former home of Dany Lartigue, right in the heart of the village. He was also the one who set up the museum, which has a stunning collection of French diurnal species of butterflies.
These collections are set against the background of colorful paintings made by Dant himself.
Around 35,000 butterflies are housed in this one-of-a-kind museum, some of them endangered, protected, or totally unusual.
Each variety are presented in a unique way, with their natural habitat painted in the background. This is quite a breathtakingly beautiful collection that's a definite must-see in St. Tropez.
5. Citadel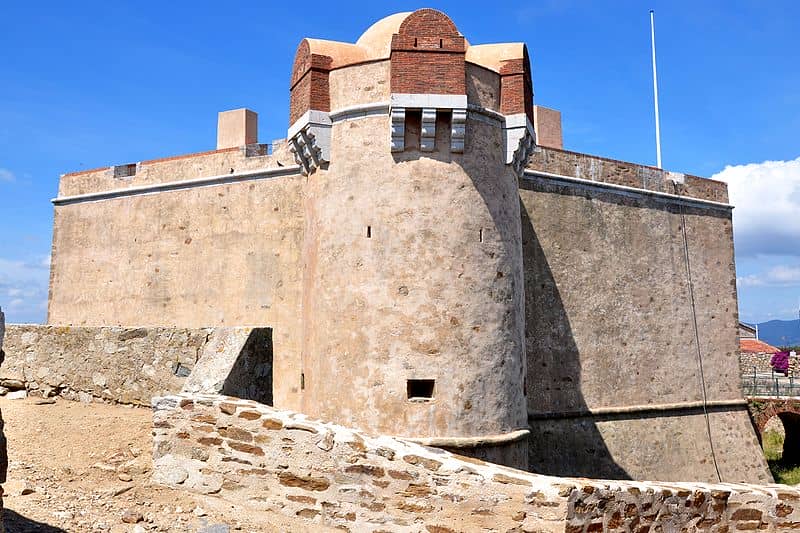 Another of the unmissable St. Tropez attractions is the majestic citadel constructed in the early 1600s. On its gates, you'll be greeted by an impressive relief that depicts a ship's cannon that ready for action, made by Paul Landowski.
Situated high above Saint-Tropez towers, this hexagonal fortress is now home to the Musée d'Histoire Maritime (Museum of Maritime History). It is another must-see museum that's located in the former dungeons.
In this museum, you'll learn kore about the history of St. Tropez through the stories of men and women who played important roles in the history of the village.
Some of these personalities include the town's fishermen who traveled the seas of the world and local heroes such as the famous seaman Bailli de Suffren.
From the museum, you'll also have unparalleled views over the Gulf of Saint-Tropez and the Massif des Maures mountain range.
6. Chevalier Tropez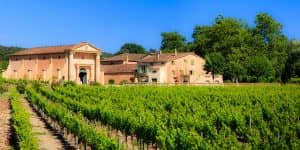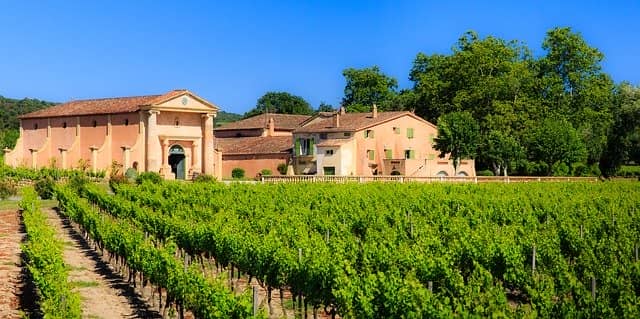 Apart from beaches and a charming old town, another St. Tropez surprise are its vineyards.
Said to be among the most beautiful parts of France, Vignobles de Saint-Tropez is a must-visit. This vineyard and winemaker is known for its top brand 'Chevalier Torpez'.
Situated on the hills with stunning views of the Mediterranean, this winery has been in business since 1908. Set on 395 acres, this pretty garden vineyard is surrounded by old country houses and posh villas.
Sure, there's good wine here, but it is also one of the most beautiful places to visit in St. Tropez.
7. Take a walk at Place des Lices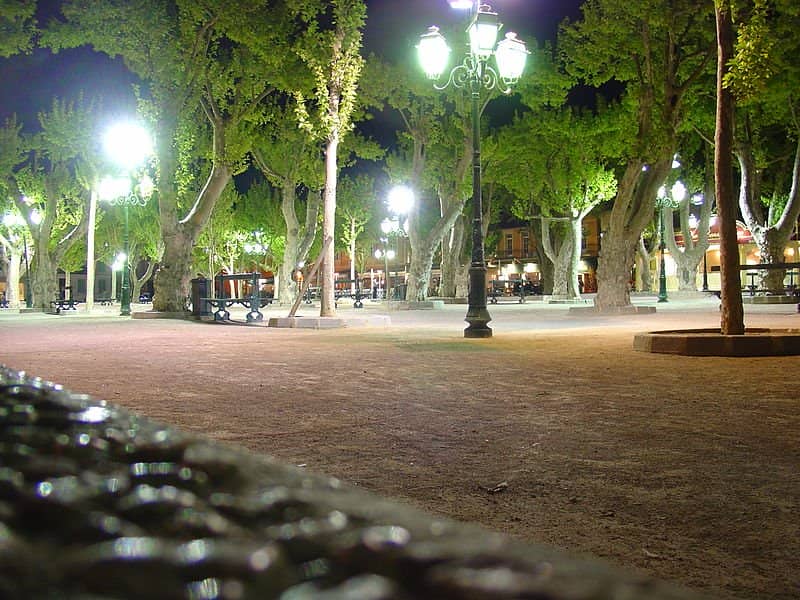 This square is located close to the Vieux Port and is also known as Place Carnot. It is where locals gather to play pétanque — a ball game similar to boules that are also popular in Paris.
The Café des Arts here is also a favorite place to hang out among the residents of St. Tropez.
If you happen to be here on a Sunday, you'd chance upon a market called Marché de Saint-Tropez which offers local and regional products.
A visit to Place des Lices is the best thing to do in St. Tropez if you're after the good old side of town, away from its posh, touristy areas.
8. Moulin de Paillas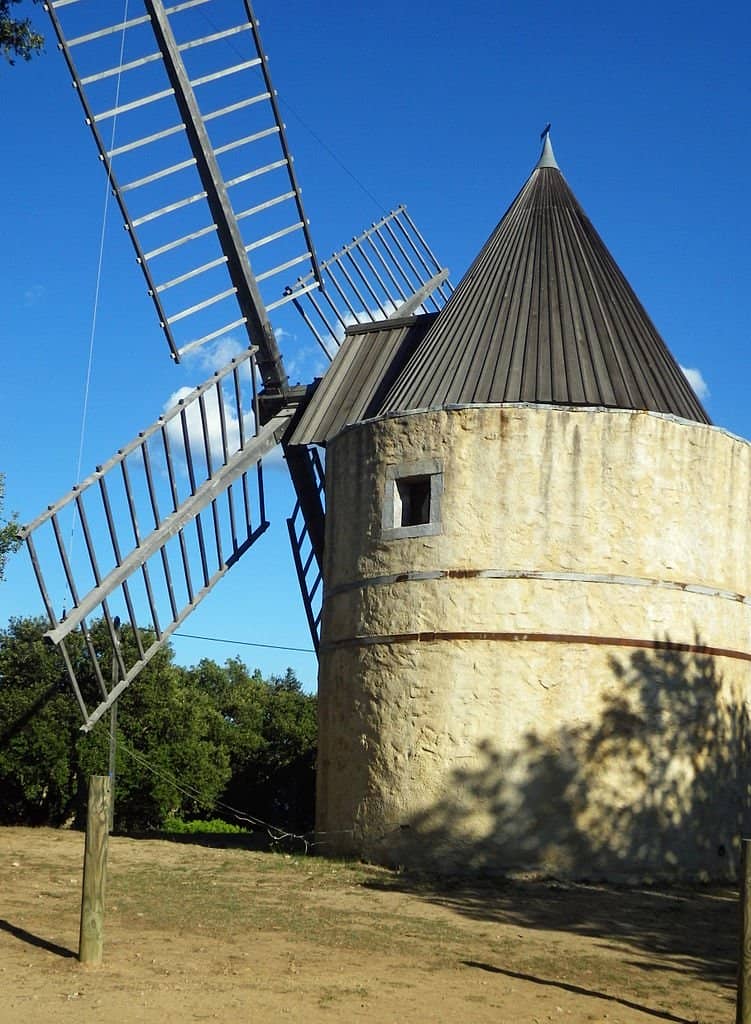 You probably won't expect seeing windmills in this area but it's a definite point of interest in St.Tropez.
Constructed between the 16th and 19th centuries, the five windmills Moulin de Paillas are located on the hill above the picturesque village of Ramatuelle close to Saint Tropez.
Most of these are now in ruins, and only one is renovated. It's just a short hike u a hill and quite a worthwhile experience. It's a unique attraction that's a departure from the touristy hustle.
From the hill, one also gets to enjoy great views of the village, the Cavalaire Bay, and Pampelonne Beach.
9. Swim at the public beaches in St. Tropez

You can't be in St. Tropez without enjoying the beaches. The village has quite an assortment of public beaches catered to various preferences.
Just outside the village port is the Plage de Bouillabaisse, while the Plage des Canoubiers is the one popular with Saint-Tropez residents. There's also the family-friendly Plage des Salins a wide sandy beach with crystalline waters.
Close to the  La Ponche, are the less crowded Plage de la Ponche and Plage, which is popular among sunbathers. These public beaches are the best places to visit in St. Tropez if you're up for a relaxing time under the sun and close to the waters.
10. Take a boat tour
A boat tour maybe one if those activities in St. Tropez that's a little pricey, but worth it.
The experience alone is quite memorable, as you get to sail on the crystalline waters and enjoy a different perspective of this one-of-a-kind village.
This is the perfect St. Tropez activity where you get to experience a bit of the glamour as well as enjoy being in the water.
Aside from boat tours, there are also the hour-long guided tour where you'll learn more about the village's most popular attractions.
11. Sentier du Littoral
View this post on Instagram
A totally different thing to do in St. Tropez takes you in what's said to be among the most beautiful hiking trails in the world. Welcome to Sentier du Littoral, which stretches for 3 miles to the tip of the peninsula.
Walk this way and enjoy magnificent views of the Baie de la Garoupe and the distant Alps.
Parts of this hiking trip can be a bit dangerous in bad weather, so check first before you go. The views and the experience itself are breathtaking though, and truly worth it.
12. Le Brigantin II
Enjoy a unique view of the St. Tropez village from the sea and onboard a luxury sailboat. This isn't your usual boating experience, it's the Brigantine II.
Le Brigantin II super opulent boat sails close to the shore and staffed with a very knowledgeable guide. It lasts for just an hour but it's no ordinary sailing experience. This tour lets you see all the beaches, in different sizes, as well as the village.
You'll also get to know more and see the 'millionaires' bay', and luxury villas owned by celebrities. It's one of those things to do in St. Tropez that's probably touristy, but fun and truly representative of what it's known for. There are some gossip, interesting history and definitely a lot of fun.
---
New to Airbnb? Get $64 off for your next trip if you use our link here. 
---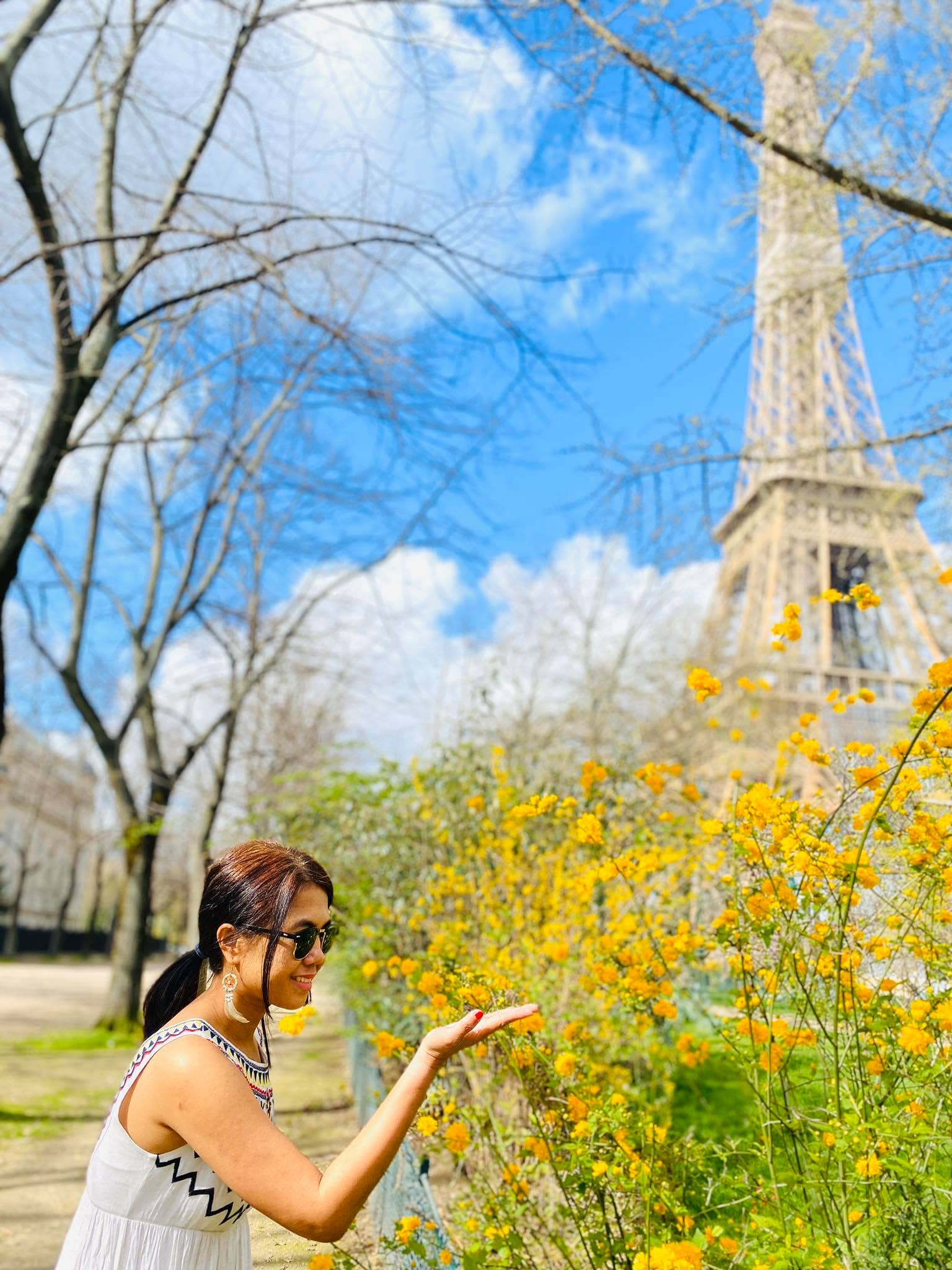 Hi, I'm Christine – a full-time traveler and career woman. Although I'm from the Philippines, my location independent career took me to over 40 countries for the past 8 years. I also lived in 3 continents – from the Caribbean, South East Asia to Africa. France remains special to me, however. From architecture, history, and arts – France is truly an amazing place.