Founded 2,000 years ago, the city of Lyon is a living museum. It's architecture, distinct culture, the art scene, and even its cuisine represents much if its long history.
Lyon is the third-largest city in France, after Paris and Marseille. It is also a UNESCO World Heritage site crammed with attractions and things to do. It is also one of the most beautiful towns in France.
From admiring the impressive structures to the street art; visiting fascinating museums and intriguing neighborhoods— here are the best things to do in Lyon, France.
13 Best Things To Do In Lyon, France
---
New to Airbnb? Get a $43 off for your next trip if you use our link here. 
---
1. Stroll through Presqu'île, the heart of Lyon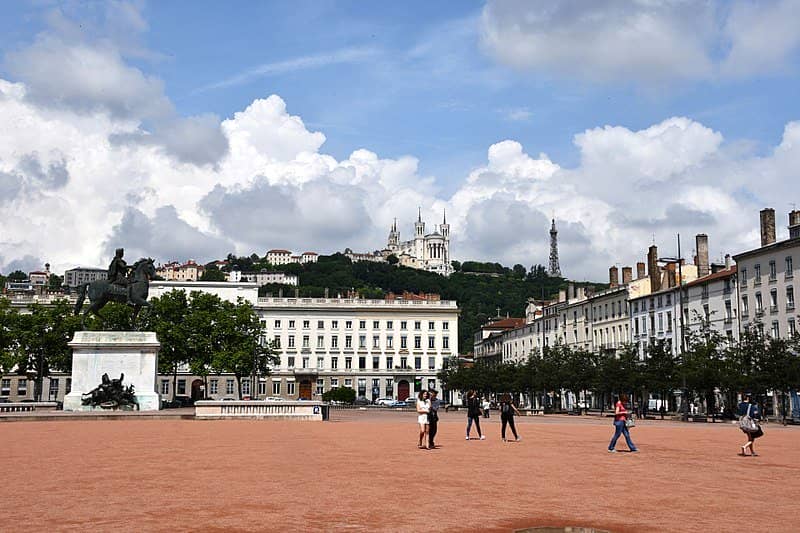 One of the best places to see in Lyon is Presqu'île, which literally means 'almost an island. There are two rivers (the Rhône and the Saône) running right through it, which cuts off a little slice in the middle making it resemble an island.
This area is right in the heart of the city, and where you can either relax or explore.
Check out the quaint shops or cute cafes. Have a meal or enjoy some local wine.
Stroll along the wide boulevards or get lost in the narrow side streets. Presqu'île is also where you'll find famous squares like Place Bellecour, Place des Jacobins, and Place des Terreaux.
2. Explore Lyon's old town, Vieux Lyon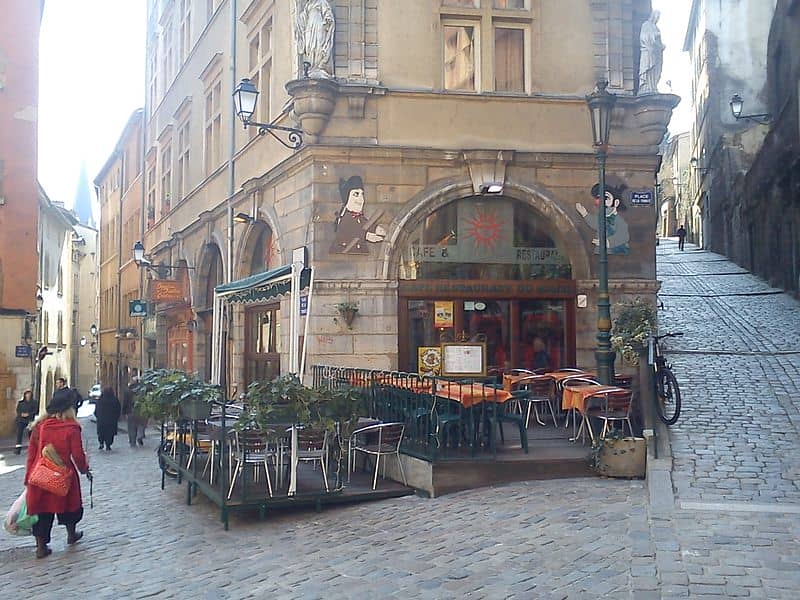 ‪Another must-visit in Lyon is the old historic neighborhood of Vieux Lyon.
This charming area has cobblestone streets and narrow passages, perfect for leisurely strolls. It is a touristy area, but a walk along its busy streets is still among the best things to do in Lyon.
A scenic route to take is down the ‬Rue Juiverie, and then Rue Saint-Jean towards the cathedral.
You may also check out the cafes, shops, pubs, and restaurants to take in the local vibe.
‪3. Take the funicular to the beautiful Fourvière Church‬
The stunning Basilique Notre Dame de Fourvière is another of those best places to see in Lyon.
This is located up a hill and offers scenic views of the city. Unlike most churches that look rather somber, this one looks more like a castle.
Inside, the decor and furnishings are dazzlingly ornate. It is a definite must-visit and to get here, you can either hike up the hill or take the funicular.‬
4. Admire Lyon's famous murals
Art is pretty much everywhere in Lyon – from impressive architecture to fascinating museums to its vibrant street art.
Wander around the city and you'd most likely stumble upon eye-catching frescoes or murals. Hunting for these works of art is easily one of the best activities to do in Lyon.
Be on the lookout for the bright and colorful La Fresque des Lyonnais. It is one of the most famous murals in Lyon, depicting a building with famous faces looking out from its windows.
Other murals can be found at Rue de la Platière and Quai de la Pecherie, near the Quai Saint Vincent on 2 rue de la Martinière and near the Henon metro.
5. Rue Burdeau
View this post on Instagram
Located at the bottom of the slopes of La Croix-Rousse is an 'art street' called Rue Burdeau. It is essentially a hub for Lyon's art scene.
Whether you're an art enthusiast or not, this is one of the best attractions in Lyon.
Here, you'll find a variety of galleries that display paintings, photographs, sketches, sculptures, and installations. There are also artist workshops here, and they have their own club, too.
Rue Burdeau is also where you'll find Galerie le Réverbère, a modern photography gallery.
6. Croix-Rousse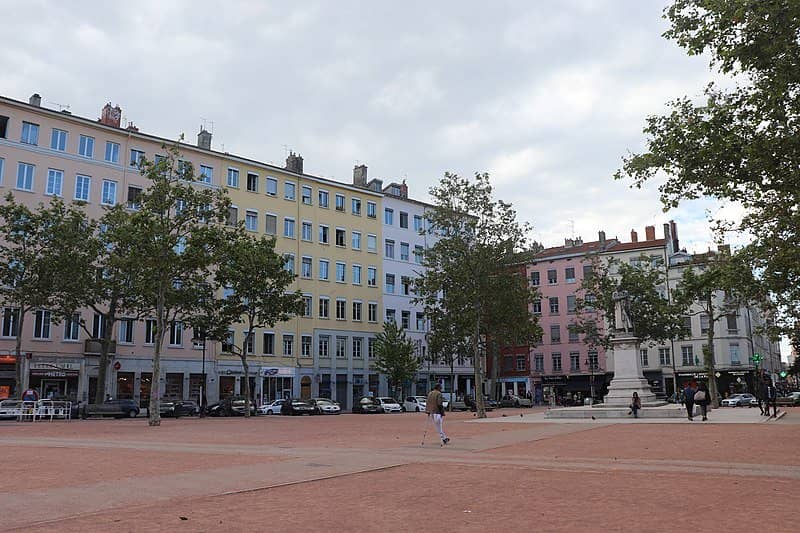 Right on top of a hill and with stunning views over Lyon is the picturesque La Croix-Rousse.
This is easily reached by a walk up the La Montée de la Grande Côte. This sloping streets that lead to the village are a must-visit in itself, with its pretty boutiques and cute cafes.
At La Croix-Rousse, you'll find a small park and a lovely viewpoint overlooking the city. This is definitely one of the best places to see in Lyon, whether you're here to shop, have coffee, or simply enjoy the views.
7. Stroll by the Saône River, one of Lyon's two major rivers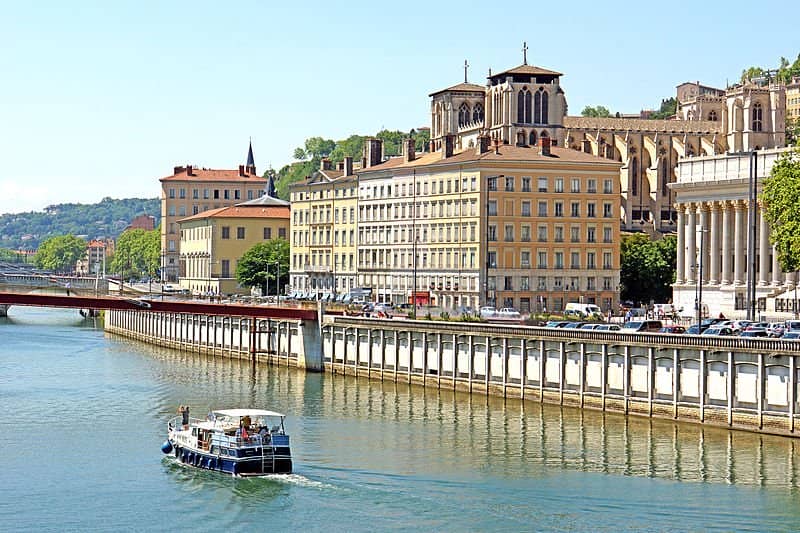 While checking out the murals, you most likely have caught glimpses of the Saône river. This is one of the two rivers running through the Presqu' like.
In the early morning or late afternoon, one of the best things to do in Lyon is to just enjoy a relaxing stroll along the Saône.
Walk down the quays, or along the river. This is among the prettiest places in Lyon so don't forget your camera.
8. Have a picnic on the banks of the Rhône, Lyon's other major river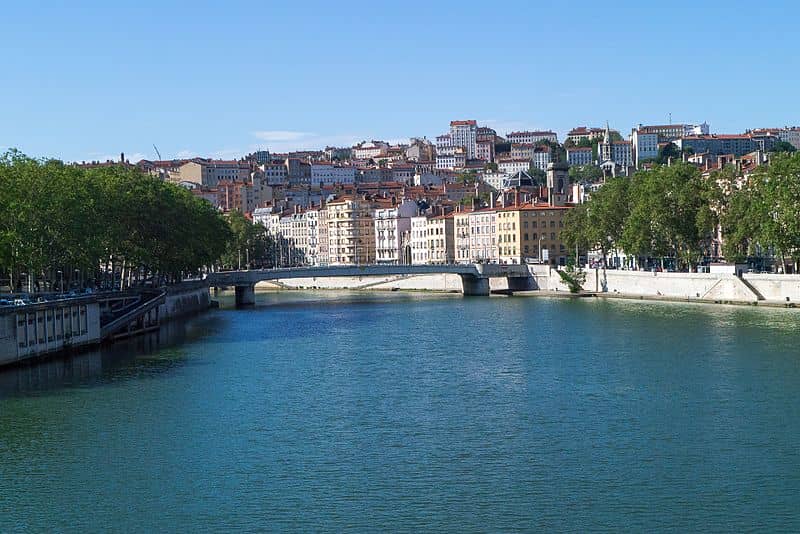 If you're going to spend time on the Saône, then you must visit the Rhône. This other river that runs along the Presqu'île is ideal for picnics.
Located ay the east of Saône, this is a wider river with grassy riverbanks perfect for a picnic.
Get some local wine, a baguette, cheeses, and some fruit. Bring them to the banks of Rhône and enjoy it.
This is a good way to relax and take a break from exploring more of Lyon.
9. Have a drink on a riverboat
If you simply couldn't get enough of the two rivers, how about a break on board a boat? Add a drink and you're all set for an idyllic afternoon or evening cruise.
This is also a unique way to see Lyon, as you admire a different perspective of the city from the water.
Most of these riverboats are actually working bars, cafes, and restaurants. You get to enjoy a meal or a drink as the boat gently pushes through the water.
This is one of the best things to do in Lyon at night that you shouldn't pass up.
10. Passage Thiaffait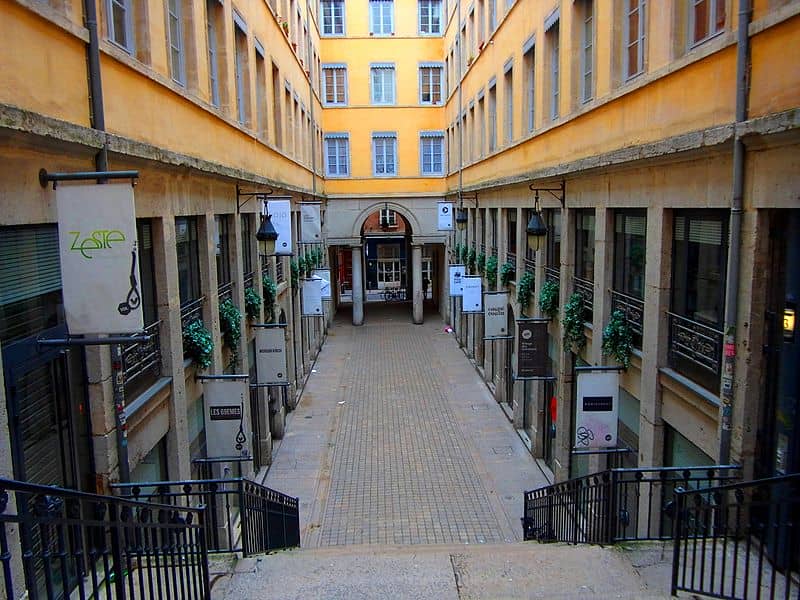 The city's covered passageways or ‪traboules are a must-visit in Lyon. ‬These are like secret conduits originally used by Lyonnais silk-weavers (‪canuts‬) to transport their goods.
One of the passageways that you must try is the Passage Thiaffait. This passageway was built in the 19th century.
Today, Passage Thiaffait houses workshops and studios. It is now a fascinating hub for fashion and design, a definite must-see.
11. Visit the Musée des Confluences, one of the best museums in Lyon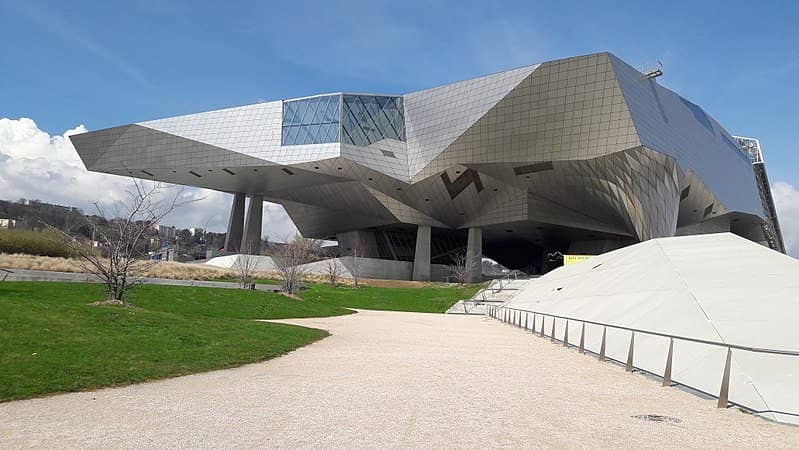 There are so many museums in Lyon that it will probably take a year to see them all.
If you're pressed for time and must visit one, make it the Musée des Confluences. It is said to be among the best museums in Lyon and features exhibitions on science and anthropology.
It is housed in a building that's considered an architectural gem, that's a fascinating exhibition in itself. The museum is located at the ‪Confluence, where the Rhône and the Saône rivers meet.‬
12. Eat at a Bouchon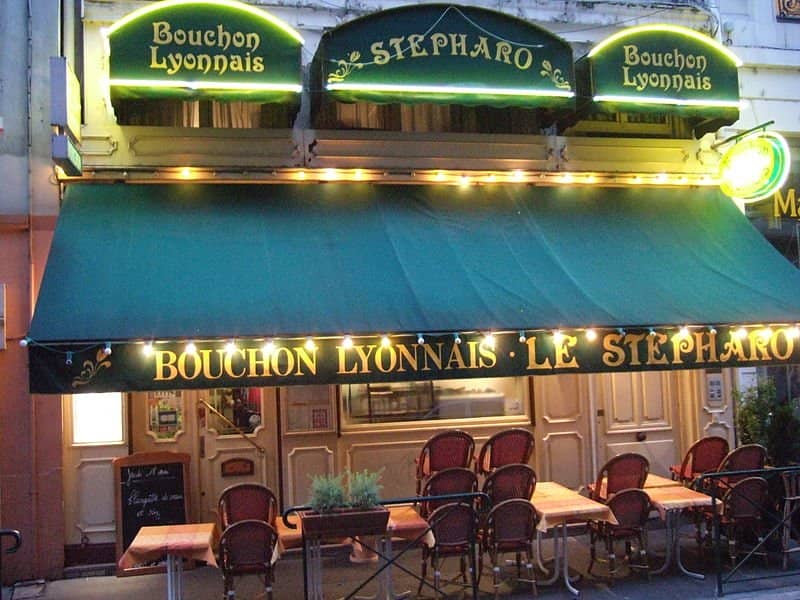 Try something that's both unique and delicious while in Lyon.
How about a meal at a Bouchon, or traditional restaurant? The city is actually famous for its bouchons, so this is something you shouldn't miss.
These restaurants serve traditional cuisine, which are usually meat-based.
There are those places that could adjust to certain dietary specifications so make sure you plan ahead. This is a great thing to do in Lyon that also lets you experience both tradition and local life.
13. Visit the food markets in Lyon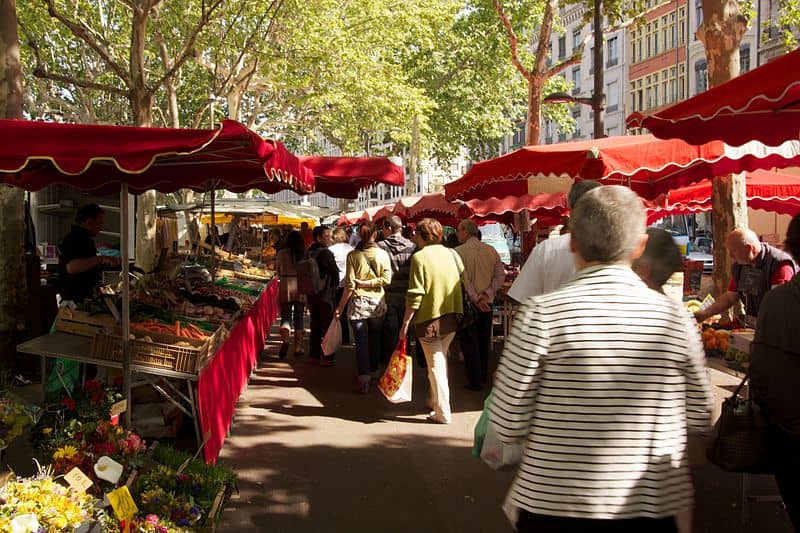 This is something that you could probably do all day, and definitely a must when in Lyon. The city's open-air food markets are also considered as among the best attractions in Lyon.
Check out the ones in Croix-Rousse, which has organic food offerings. There's also one in Quai Saint Antoine, which has views of the Saône river.
Sample some local dishes and delicacies, or pick up some wine or cheese. These markets also feature food trucks where you can get snacks you can enjoy in between browsing the stalls.
---
New to Airbnb? Get a $43 off for your next trip if you use our link here. 
---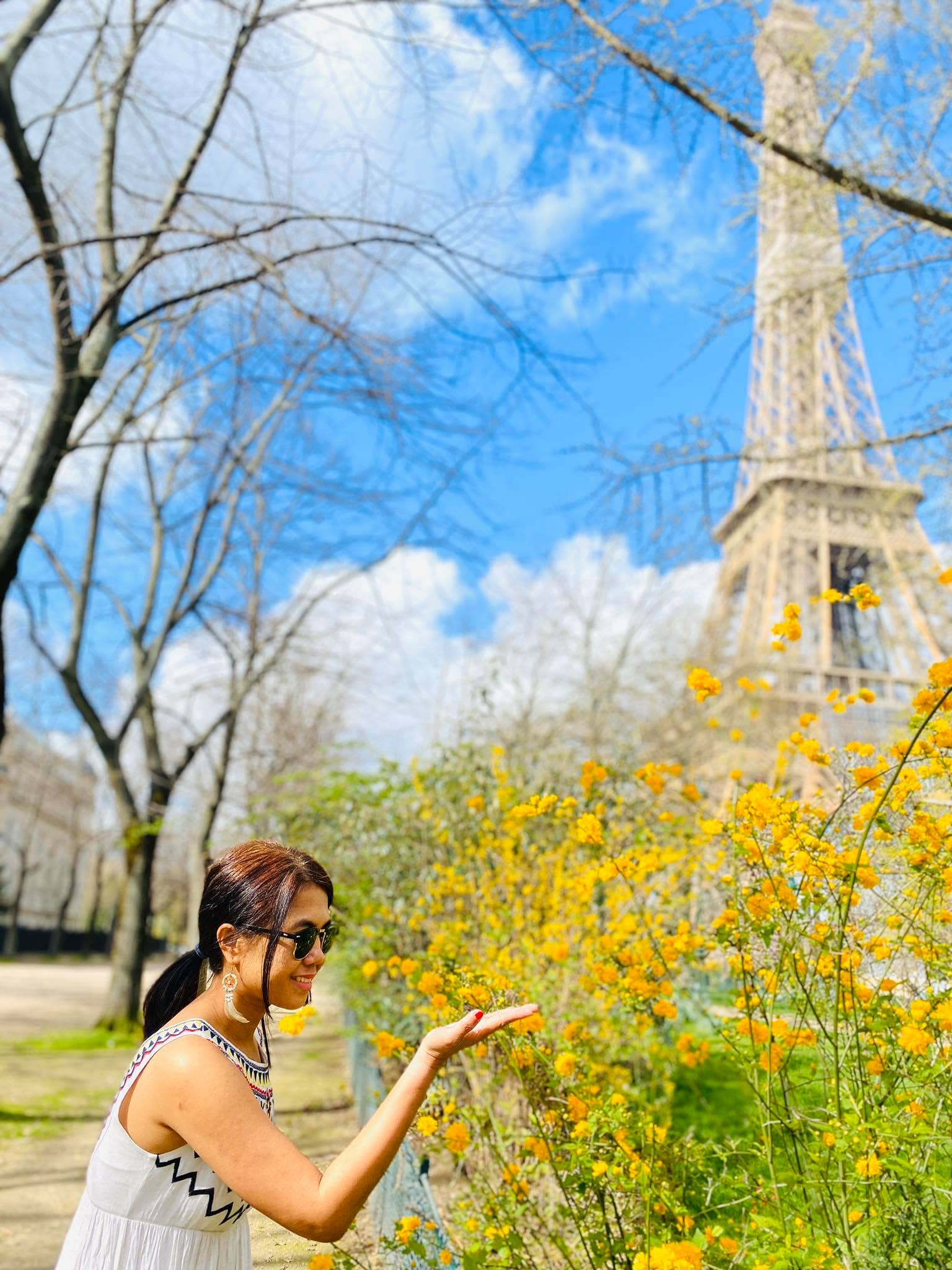 Hi, I'm Christine – a full-time traveler and career woman. Although I'm from the Philippines, my location independent career took me to over 40 countries for the past 8 years. I also lived in 3 continents – from the Caribbean, South East Asia to Africa. France remains special to me, however. From architecture, history, and arts – France is truly an amazing place.