Rennes is the capital city of the northwestern region of Brittany, known for its majestic cathedral and fascinating half-timbered houses. It is also 3.5 hours away from Paris and one of the best day trips from the city.
It's a great town to visit as most attractions are within walking distance from each other, meaning you really get to see so much of it and feel more like a local.
There's a lot to see and do here, from the picturesque Parc du Thabor to the impressive Musée des Beaux-arts, the stunning Parliament building to the Duchesne Tower — your visit to Rennes is bound to be jampacked.
Check out some of the most visited attractions and the best things to do in Rennes, France.
10 Best Things To Do In Rennes, France
1. Cathédrale St-Pierre
The Neoclassical Cathédrale St-Pierre was built in 1845, but its history dates as far back as the 6th century.
This stunning piece of architectural beauty is one of the best things to see in Rennes, and it all starts with the mesmerizing facade.
The interiors are just as gorgeous, with its ornate ceiling decor and massive church organ.
This church is also an important building among the city's Roman Catholics as it's the seat of the Archbishop of Rennes.
Opening Hours
Monday to Sunday – 9:30 AM to 6:00 PM
Contact Information
Phone: 02 99 78 48 80
Email: courrier@cathedralerennes.catholique.fr
Address: Rue de la Monnaie, 35000 Rennes, France
2. Brittany Parliament building
Designed by the same architect of the Palace of Luxembourg in Paris, it is no wonder why this Parliament building is among the best attractions in Rennes.
It was built during the first half of the 17th century as the Breton Parliament and these days houses the Court Of Appeals.
It is situated in Ille- et-Vilaine and regarded as one of the region's most significant architectural works and symbols of Brittany patrimony.
This building is open to the public for visits, but unless you're an employee or have any business with the offices housed in the building, you have to join a guided tour.
It's truly worth it though, as you get to marvel at its grain ceilings, the stunning golden woodwork, lots of symbolic art pieces, and exquisitely decorated rooms such as the Grand Chamber.
Opening Hours
Monday to Friday – 8:45 AM to 12:00 PM – 1:45 PM to 5:00 PM
Contact Information
Phone: 02 23 20 43 00
Address: Place of the Parliament of Brittany CS 66423 35064 Rennes Cedex
3. La Place des Lices
Nearly every city in any European country has a square where you can start your tour, hang out to watch the hustle, enjoy a cup of coffee or tea or admire the architecture.
Rennes is no exception as it has the La Place des Lices. A pretty area surrounded by impressive Breton architecture, this is one of the best places to visit in Rennes as it also hosts a Saturday morning market.
This weekend market is the second-largest in France and has been around since 1483. This market hosts more than 300 craftsmen and producers from across the region.
Be sure to be here on a Saturday morning so you can buy some Breton specialties such as Reinette apples, salted butter, and Breton cider.
Contact Information
Address: Place des Lices, 35000 Rennes
4. Visit the remains of the medieval city gate
One of the interesting places to see in Rennes is the Mordelles Gate or Portes bordelaise.
It was constructed during the 15th century and was originally the main entrance to Rennes.
The path that starts from this gate to the city center leads to the Cathedral of St. Peter and is also referred to as the " royal doorway&quot.
The story behind that nickname is that after being sworn to defend Brittany, the Dukes passed through this gate before going into the Cathedral
5. Parc du Thabor
Until the infamous French Revolution, Parc du Thabor belonged to the Abbey Saint-Melaine.
It is located on the highest hill in town and one of Rennes' attractions, with its stunning landscape and thriving plant life.
It has been a favorite among locals and visitors alike since it was opened to the public during the 18th century. Spend the morning or late afternoon here, on a leisurely stroll or a picnic.
Wander through this gorgeous park and be sure to check out the aviary that has all sorts of pigeons, the orangery and a pretty waterfall.
Opening Hours
Open every day, all year round
Summer: 7:30 a.m. to 8:30
Winter: 7:30 a.m. to 6:30 p.m.
Admission Fee
free
Contact Information
Address: Place Saint-Mélaine, 35000 Rennes, France
Phone: 0223621940
6. Duchesne Tower
Located within the ancient Gallo-‪Roman‬ fortified wall of Rennes is the Duchesne Tower. It dates back from the 15th century and an impressive remnant from the medieval era.
This imposing structure once had a part in fortifying the city and one of the best things to see in Rennes.
This tower was named after the main gatekeeper of Rennes Jehan du Chesne, who was also the tower's first resident.
7. Musée des Beaux-Arts
Rennes, as most French city or town, values the arts and it is evident in the impressive Museum of Fine Arts of Rennes or Musée des beaux-arts de Rennes.
The museum houses a stunning collection that includes ancient Egyptian antiquities to beautiful modern art pieces.
Musée des beaux-arts de Rennes was founded in 1794 during the French Revolution and considered one of the most important art institutions in France.
A visit here is one of the more worthwhile activities to do in Rennes as the art pieces on display say a lot about the region's long, complicated history.
From featuring confiscated artworks from churches and public buildings in Rennes, the museum now houses collections that came from people like the president of the Parlement de Bretagne Christophe-Paul de Robien.
Opening Hours
Tuesday to Friday – 10:00 AM to 5:00 Pm
Saturday to Sunday – 10:00 AM to 6:00 PM
Admission Fee
Full price – €6
Reduced price – €4
Groups (10 or more people) – €4 per person
Contact Information
Address: 20 Quai Emile Zola, 35000 Rennes, France
8. Les Champs Libres
A recent addition to the list of best attractions in Rennes is the Les Champs Libres, which was built in 2008.
Right in the heart of Rennes, this ultra-modern glass building is in stark contrast with the city's ancient landscape.
Still, looking at it against Rennes mostly old-world structures, Les Champs Libres does belong somehow.
This impressive structure is now home to Rennes' central library, a science hub that includes a planetarium and the Musée de Bretagne‬.
Les Champs Libres also hosts fascinating temporary exhibitions throughout the year, making it one of the city's premier cultural hubs.
Opening Hours:
Tuesday to Friday :
School period: 12:00 PM to 7:00 PM
Half term holidays: 10.00 AM to 7:00 PM
July & August: 1:00 PM to 7:00 PM
Saturday and Sunday: 2:00 PM to 7:00 PM
Closures: Monday and bank holidays
Admission Fee:
Planetarium and museum
Full price:11€
Reduce price:7 €
Groups: 28 €
Contact Information
Address:10 Cours des Alliés, 35000 Rennes, France
Phone:0223406600
Email:contact@leschampslibres.fr
9. Eleven Art Gallery
You do not have to be an art enthusiast to appreciate Eleven Art Gallery, as the impressive works on display are so varied that there's got to be something that will appeal to your taste.
The art featured here are both from budding and professional photographers and was founded by Michel-François Salmon.
The pieces on exhibit came from not just French photographers but also from around the world such as Ian Sanderson and Gwenaëlle Gonzalez.
Often recommended to be among the best places to visit in Rennes, be sure to drop by this one-of-a-kind gallery.
Opening Hours
Monday – 2:00 PM to 7:00 PM
Tuesday to Saturday – 11:00 AM to 7:00 PM
Contact Information
Phone: 33256518210
Email: contact@eleven-gallery.com
Address: 13 Rue du Chapitre 35000 RENNES – FRANCE
10. Parc des Gayeulles
Parc des Gayeulles is a lush green space that's a must bit quite rare in a lot of other cities.
This park, which occupies a hundred hectares and has five lakes within it, is one of the best places to visit in Rennes.
If you don't want to take day trips outside of Rennes but wanted a different scenery, then go pack your picnic and hiking shoes and head onto Parc des Gayeulles.
There's a lot to see and do here — there are even football and rugby pitches, as well as an ice skating rink and a working farm.
It also hosts the annual Quartiers D'ete festival that features films, plays, and music concerts which is a hit to the younger crowd. It's also one of the best festivals in France.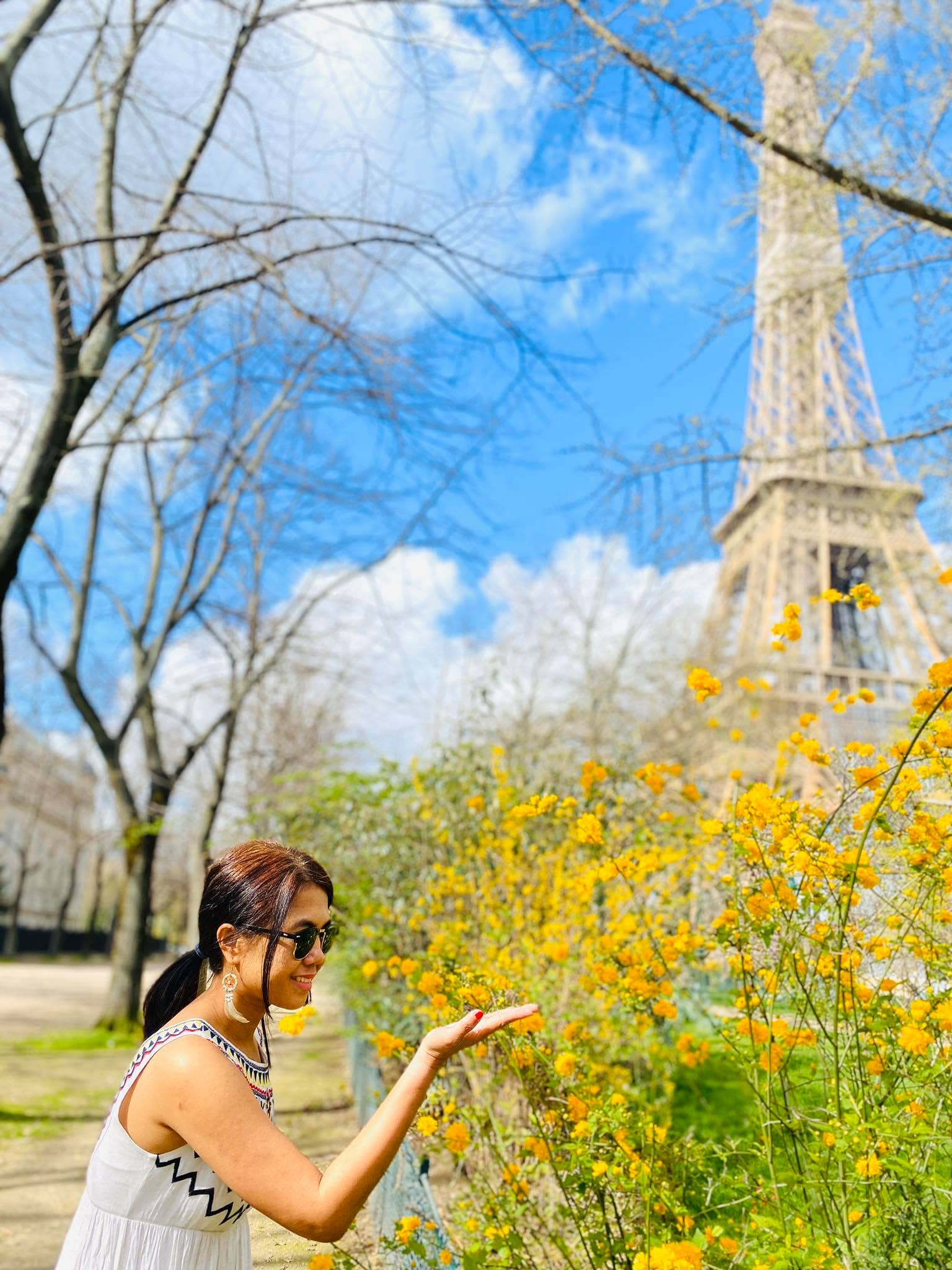 Hi, I'm Christine – a full-time traveler and career woman. Although I'm from the Philippines, my location independent career took me to over 40 countries for the past 8 years. I also lived in 3 continents – from the Caribbean, South East Asia to Africa. France remains special to me, however. From architecture, history, and arts – France is truly an amazing place.