France has always been synonymous with love, lights, beauty, art, and great food. It is not surprising that it is also a country that loves to celebrate through festivals.
From winter to summer, France has festivals to honor anything from arts to film to music to lemons. There's a festival to remind people to abstain, and another to simply express gratitude.
If you're in France at any time of the year, attending one of these celebrations will truly add more fun and meaning to your visit.
From giant citrus fruits to a city bathed in candle-light, here are the top festivals in France that you must experience.
11 Fun Festivals in France That You Must Experience
---
New to Airbnb? Get a $43 off for your next trip if you use our link here. 
---
1. Festival d'Avignon, Avignon
The Festival d'Avignon is essentially a celebration of art. This takes place in Avignon every July, and attracts art and culture enthusiasts from across the globe.
It is said to be one of the oldest festivals in France, and regarded as one of the best in the world.
A variety of events are held in the majestic Pope's Palace as well as in other parts of Avignon. There are dance concerts, music performances, theater, cinema and a lot more.
2. Bastille Day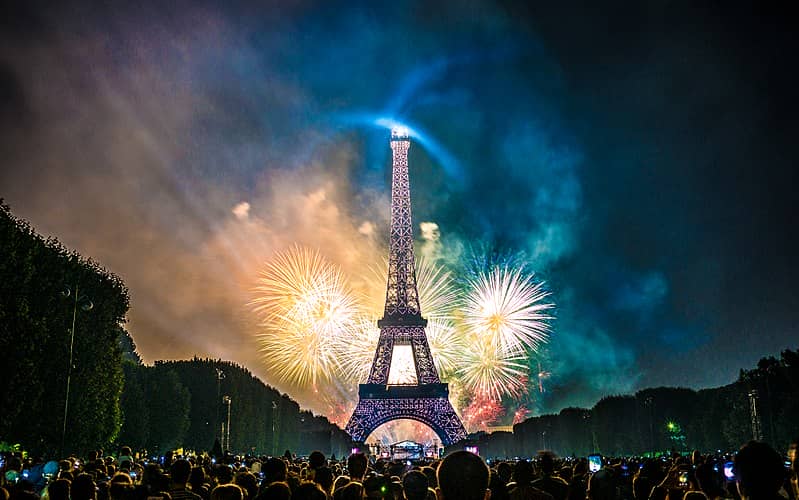 Officially called La Fête Nationale or Le Quatorze Juillet in France, or Bastille Day is one of the biggest French festivals. It is held annually on July 14, to celebrate a major turning point during the French Revolution.
This was when the revolutionaries occupied the Bastille – a fortress in Paris. This is a national event, often done with an elaborate military parade and grand fireworks.
3. Cannes Film Festival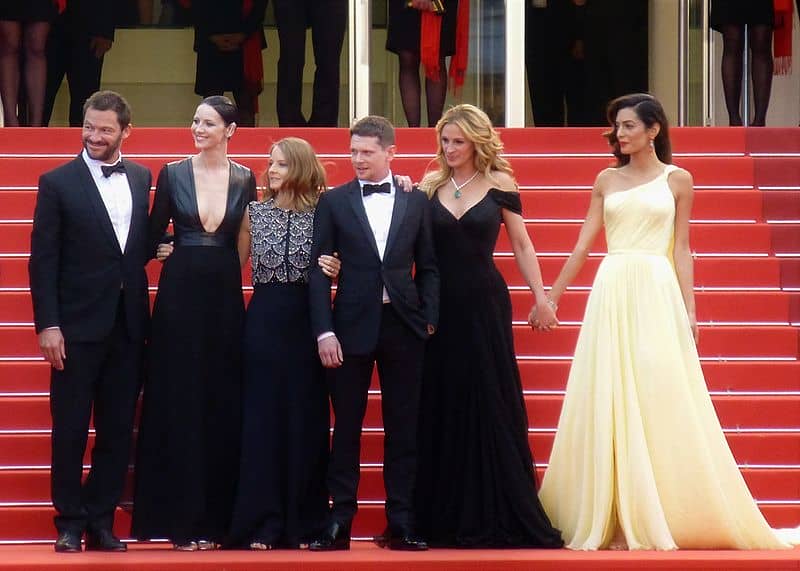 Cannes Film Festival is easily the most prestigious film festival in the world. Held yearly in the month of May, the festival takes place in the city of Cannes in the French Riviera.
In this film fest, actors and directors showcase their newest films and compete for the prestigious Palme d'O award.
The screenings of these new films are by invitation only, often attended by a select  number of people who are mostly in the film and entertainment industry. Visitors to Cannes can still take part in this glitzy festival through the  Cinéma de la Plage.
Thus is essentially a huge film screening event on the beach. The films shown here are either not part of the competition or Cannes classics.
4. La Fête de la Musique
June is known all over France (and in other parts of the world) as Fête de la Musique month. This is the French festival that celebrates and showcases the music of various forms and genres.
In France, the biggest Fête de la Musique celebration is in Paris. Stages and performances are set up in bars, clubs, and out in the streets.
Expect performances from professionals and amateurs alike, all united by their shared love for music and merrymaking. This festival is often held to mark the end if the summer solstice, usually around the third week of June.
5. Festival of Lights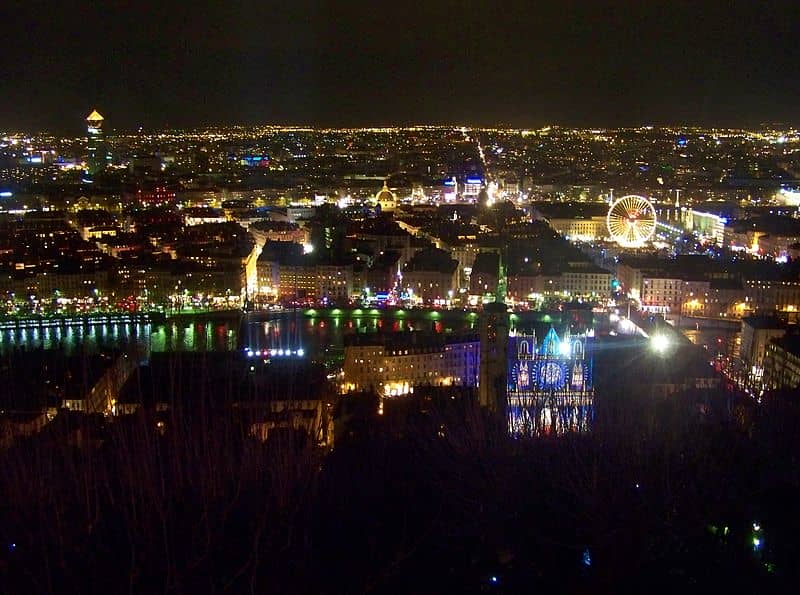 Lyon in December is a must-visit, as it holds the annual Festival of Lights. This magical event is said to be Lyon's way of expressing gratitude to Mary, the mother of Jesus.
Held for four nights around December 8, this unique tradition requires every house to place candles along the outsides the windows and balconies.
The buildings, bridges, and streets meanwhile,  are lit with colorful lights. Artists from all over the world place installations in different parts of the city.
This transforms Lyon into a literal city of lights, which makes this event one of the best festivals in France.
6. Mardi Gras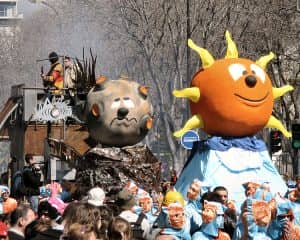 Mardi Gras literally translates to 'Fat Tuesday', and is one of those pagan festivals adopted by the Christians.
It has become a Catholic celebration held during the days that lead to Easter and usually starts on the day before Ash Wednesday.
In France, it is considered a traditional festival where people put in huge, colorful masks then eat lots of crepes, pancakes, and waffles.
It is said to be a reminder for people to abstain during the Holy Week. It is celebrated in various ways in different parts of France around late February to March.
7. Menton Lemon Festival
The yearly Lemon Festival in Menton is easily one of the strangest and wackiest food festivals in France.
Held every February, this fun-filled celebration of the zesty citrus fruit brightens up the late winter in the French Riviera. There are street parties, colorful floats, parades and giant lemon sculptures all over.
This festival is also a wonderful opportunity for tourists to sample dishes and desserts using lemons, with emphasis on Provencal cuisine.
If you're in the South during late winter, this is a French festival that you shouldn't miss.
8. Nice Carnival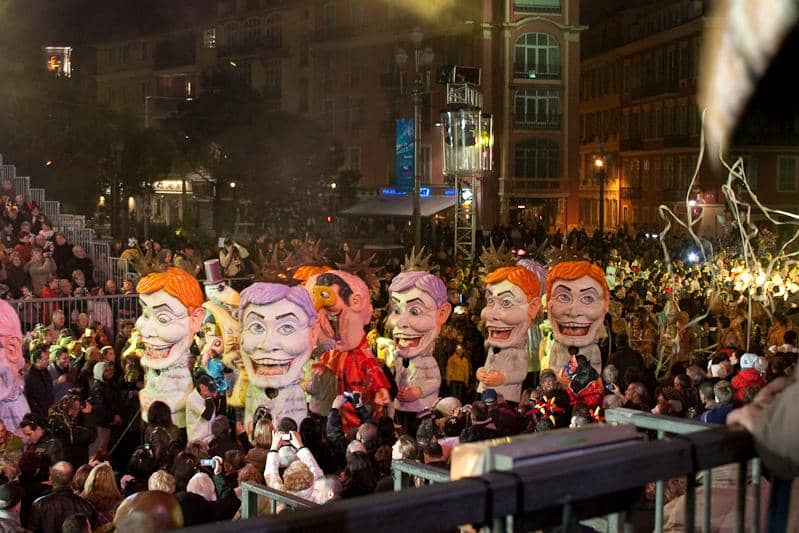 Often held in almost the same time as the Lemon Festival, the vibrant Nice Carnival is another must experience winter treat.
The Nice version of the carnival may not be as grandiose as the one held in Rio, but it is just as fun and exciting.
During the festival, the streets are taken over by colorful floats, band music and merrymaking.
A distinct feature of the parade is the battle of the flowers, where performers on the floats throw flowers to the street party crowd. This is definitely one of those French festivals that you shouldn't miss while in town.
9. Les Choregies d'Orange
Immerse yourself in the dramatic elegance of opera music and theater in this one of a kind festival in France.
Held in Orange town in the Southeastern part of the country, this summer festival is a must even if you're not quite familiar with opera. Various elaborate productions showcasing the beauty of opera are lined up during the event.
What makes it extra special is the venue – the Théâtre antique d'Orange. This semi-circular Roman theater has great acoustics, providing the perfect atmosphere and setting for an opera.
Les Choregies d'Orange started in the 1800s, and continues to be one lf the best festivals in France up to this day.
10. Paris L'été
Paris in summer becomes even more vibrant and fun as it hosts the Paris L'été or Paris Summer Festival.
Every part of the French capital is transformed into an arts and culture hub, where you can witness creativity, ingenuity, and talent in a fun-filled atmosphere.
There are concerts, grand circuses, open-air theater, and other types of products that are mostly for free.
This is a different lev of experiencing the beauty of French culture, a festival that shouldn't be passed up when you're in Paris in the summertime.
11. Tour De France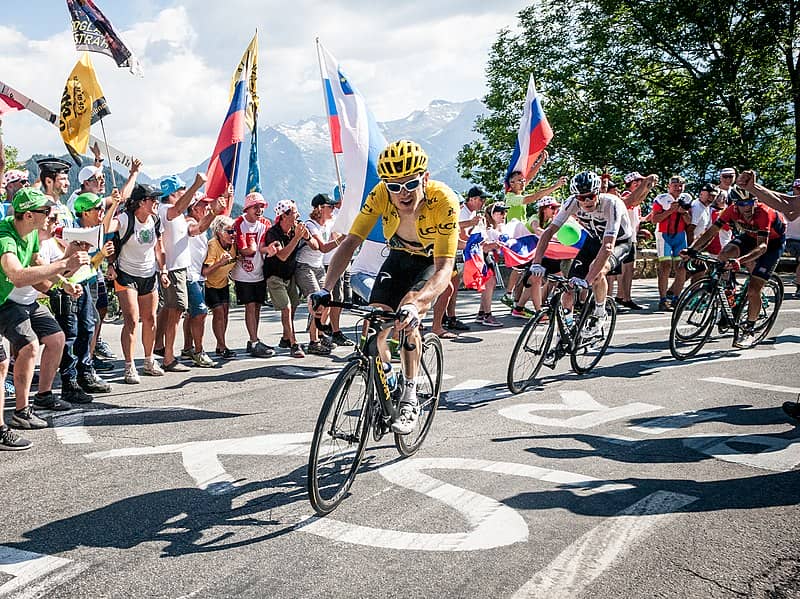 A grand spectacle for cycling enthusiasts that has been around for over a hundred years, Tour De France is a must experience if you're in the country from late June to mid-July.
Regarded as one of the most exciting French sporting events and celebrations, Tour De France is also the perfect way to see the French countryside especially in the Alps.
The route changes every year, but participants and even onlookers are guaranteed to enjoy some of the best sceneries in France.
The tour usually starts in Brussels, then covers quaint northern France villages like Colmar and Pau, and finishes in France.
So, that's our list of the best festivals in France. I hope this helps if you're planning a trip to France. Do you have any other suggestions for the French festivals? Let us know in the comments below!
---
New to Airbnb? Get a $43 off for your next trip if you use our link here. 
---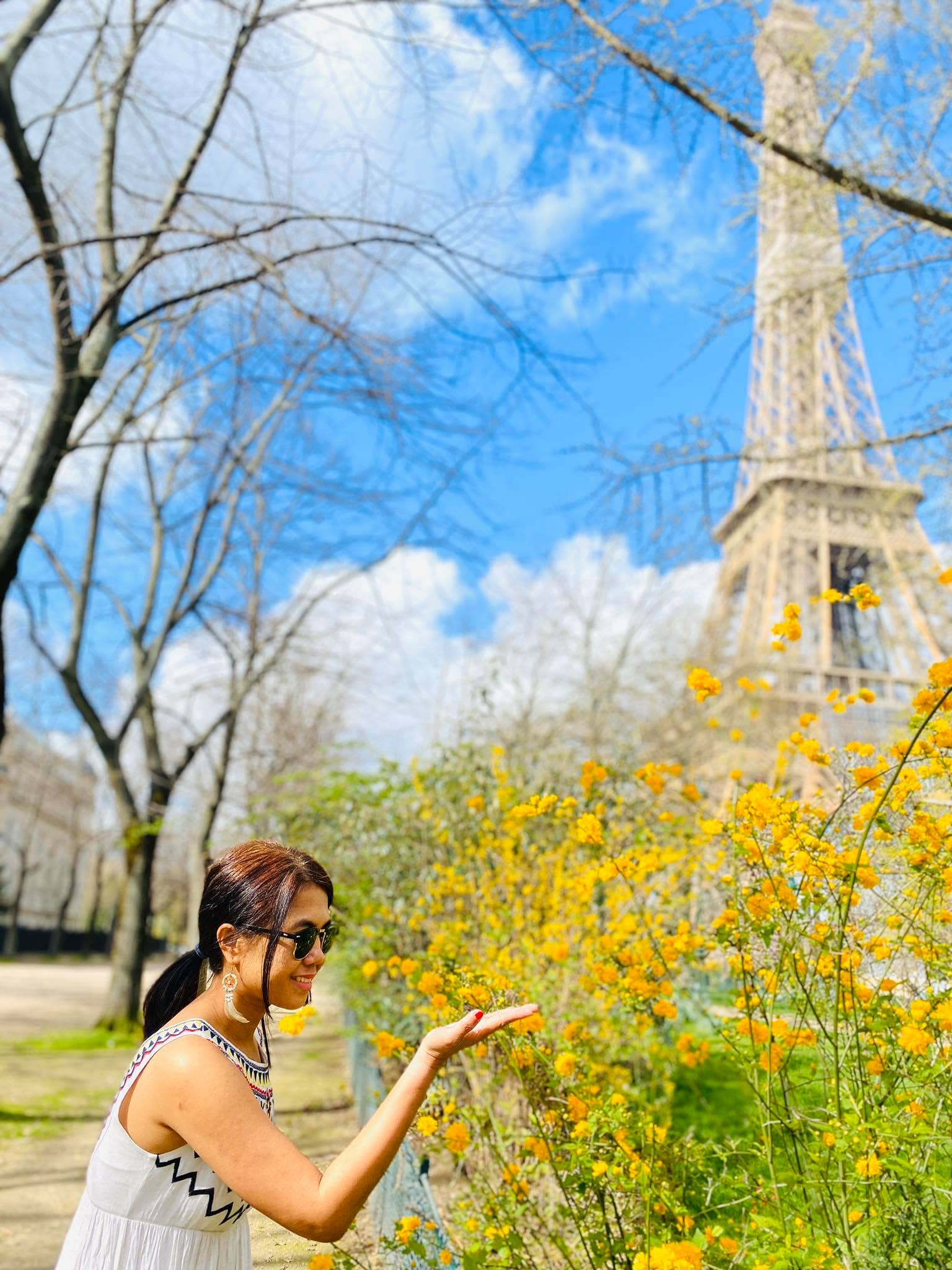 Hi, I'm Christine – a full-time traveler and career woman. Although I'm from the Philippines, my location independent career took me to over 40 countries for the past 8 years. I also lived in 3 continents – from the Caribbean, South East Asia to Africa. France remains special to me, however. From architecture, history, and arts – France is truly an amazing place.