Marseille is the oldest city in France, founded in 600 B.C. It is also the second-largest city after Paris and was named the European City of Culture. Over the years, this old port city has become a great city break destination. Its sunny weather and laid back vibe mix well with its diverse cultures.
Check out unique neighborhoods, admire the eclectic architecture, or sample some interesting local food. It is bound to be a memorable getaway, and here are some of the best things to do in Marseille, France.
13 Best Things To Do In Marseille, France
1. Vieux Port
Hanging out at the Vieux Port (Old Harbor) is easily the best way to start your visit. Vibrant and eclectic, this is among the top points of interest in Marseille. Vieux Port is the ideal starting point when going to the city's other attractions.
There's plenty of things to see and do here as well. It's a lovely place for taking photos, offers a variety of choices if you want to try fresh seafood or simply watch the boats. You can also ride the Ferris wheel here for amazing views of the city.
This is also one of the best places in Marseille to watch the sunset, so stick around until the evening.
2. Palais Longchamp
The area surrounding Palais Longchamp is among the few green spaces in Marseille. That alone is a reason to visit if you fancy a leisurely stroll.
The stunning palace, meanwhile, is home to the oldest museum in the city – the ‪Musée des Beaux-Arts‬.
Here, you'll find an impressive collection of Italian and Provençal artists. These works of art from the 17th century to the present day. The Palais Longchamp is the best place to visit in Marseille for a glimpse of its history through its art.
3. Notre Dame de la Garde
The Notre Dame de la Garde is one of the most famous landmarks and one of Marseille's attractions. Being here offers some of the best views of the city, with its location on top of a hill.
A definite must-visit, Notre Dame de la Garde is known for its intricate mosaic interiors.
This church is free and open to the public for visits, but going up here on foot can be quite strenuous. Take the bus instead, which will take you right to the church door.
Opening Hours:
Daily 7 a.m. to 6.30 p.m.
Admission Fee:
Free
Contact Information:
Address: Notre-Dame de la Garde Basilica Rue Fort du Sanctuaire 13006 Marseille
Phone:+33 (0) 4 91 13 40 80
Email: contact@notredamedelagarde.com
4. Musee des Civilisations de l'Europe et de la Mediterranee
This is one of the best places to see in Marseille if you want to know more about Mediterranean civilizations and history.
The museum is also called MuCEM and features an eclectic collection and exhibitions. The displays showcase a variety of topics such as gardens, gods, spices and travel.
Spanning three buildings, MuCEM also conducts film screenings and lectures for visitors to better understand the Mediterranean culture.
Opening Hours:
The Mucem is open every day except Tuesday.
Exceptional closing on May 1 and December 25
August – November 3, 2019
From 11: am – 7:00 pm
November 4- April 27, 2020
From 11 am- 6 pm
April 28- July 3, 2020
From – 11 am- 7pm
July 4- August 31, 2020
8 am- 8 pm
Admission Fee:
Permanent and temporary exhibitions
A single ticket to access all the exhibitions.
Full price 9.5 €
Reduced price of 5 €
Family ticket € 14 (valid for a maximum of 5 children accompanied by 2 adults)
Adults who are not accompanied by minors will not be able to access the rooms with a family ticket.
Contact Information:
Address: Museum of European and Mediterranean Civilizations 7 promenade Robert Laffont esplanade du J4)
13002 Marseille
Phone: 04 84 35 13 13
Email:reservation@mucem.org
5. Le Panier neighborhood
Easily reached from Vieux Port, the Le Panier neighborhood is still part of Marseille's old town.
This area's history dates back to 600 B.C., with Greeks as its first settlers. It is located on the side of a hill, Le Panier is a colorful and diverse neighborhood.
An early morning or evening walk here is one of the best activities to do in Marseille if you want to experience a bit of the local life.
6. Les Calanques
If you want to get away from Marseille's touristy center, hop on a boat and visit the Calanques.
This is a lovely and peaceful stretch of coast that's a must when in Marseille. Here, you can take in the cool sea breeze, enjoy the beach views, or walk along the shore.
You may also bike around to explore the landscape. You may also rent a canoe or kayak and visit the cliffs. Calanques is one of the best day trips from Marseille.
7. Cathédrale de la Major
The Cathédrale de la Major is one of the most important buildings in Marseille. Looking at the church with its domed towers and the use of limestone, one will be reminded of the Duomo in Florence.
The Cathédrale de la Major has completely different interiors though, and definitely worth a visit.
Easily one of the best attractions in Marseille, you cannot miss this green and white structure with imposing towers.
Opening Hours:
Daily 10:00 am
Closure of the Cathedral:
from October 1 to March 31 at 5:30 p.m.
from April 1 to September 30 at 6.30 p.m.
Contact Information:
Address: Place de la major 13002 Marseille
Phone: 04 91 90 52 87
8. Visit Le Corbusier
A unique thing to do in Marseille is a visit to the impressive Le Corbusier. This is a residential complex that was built in 1952 and said to have redefined urban living.
This UNESCO World Heritage site can only be visited via guided tour. Make sure to check out the details of Le Corbusier's hall, internal street, roof terrace and one of the apartments.
Other places that you must visit in Le Corbusier are the restaurant and hotel.
9. See the Château d'If
Another of the most interesting places to visit in Marseille is Chateau d'If. This fortress was intended as a strategic guarding post, then served as a state prison for almost 300 years.
The chateau became popular because it was referenced in Alexandre Dumas' novel, "The Count of Monte Cristo."
From the chateau, you also get to enjoy scenic views of Marseille. The interiors of the palace are also quite fascinating so be sure to sign up for a guided tour.
Opening Hours:
From January 2 to April 1
Open every day except Monday
10.00-5.00 pm
From April  2 to September 30
Open daily
10.00-6.00 pm
From October 2 to December 31
Open every day except Monday
10.00-5.00pm
Admission Fee:
Individual
€ 6
Group Rates
from 20 people
€ 5
School Group Rates
Important! Change of rates from September 1, 2020 – inquire at the site
20 €
Free- Under 18 (with family and outside school groups), 18-25 years old (nationals of European Union countries and regular non-European residents on French territory)  Disabled person and their companion, Jobseeker, Education Pass
Contact Information:
Address:8, rue Glandeves 13001 Marseille
Phone:+ 33 06 03 06 25 26
10. See how the Savon de Marseille is made
Learning more about an age-old industry is one of the best things to do in Marseille. Visit factories and see how the famous Savon de Marseille is made, through an ancient Syrian technique using laurel and olive oil.
This soap is perhaps the most famous product of Marseille, and a great souvenir to bring home, too. There are various shops and factories to visit, such as Marseille are Fer à Cheval, SavvonnerieMarseillaise De La Licorne, and Savvonnerie Le Serail.
You may also check out the museum at Savonnerie Marius Fabres.
11. Try Marseille's fish soup
Being a port city and a part of the Provençal region, a must-try when in Marseille is the bouillabaisse. Essentially a signature dish in the region, you simply must sample this while in Marseille.
Bouillabaisse is basically fish soup using at least four types of fresh fish. The broth is served separately, along with rouille sauce and croutons. Try this interesting dish in places like Miramar's and Chez Fonfon's, said to serve the best bouillabaisse in Marseille.
For a unique twist, check out the original bouillabaisse burger at L'Aromat.
12. Visit a pastis factory in Marseille
How about a drink that's uniquely Marseille, while watching how that drink is made?
A visit to a pastis factory is easily one of the best things to do in Marseille on weekends.
You get to relax while sampling the aniseed drink, while leisurely touring its factory and bottling plant. Sipping pastis is one of the most popular activities in Marseille, so this activity is quite an experience.
Apart from the tour and pastis samples,  visit one of the few remaining factories like Cristal Limiñana also comes with a bit of local history.
13. Enjoy the sunset with a local aperitif
When in Marseille, you simply just don't end a day until it's well past the sunset. With views of the Mediterranean and its varied landscape, this old port city is also known for its idyllic sunsets.
Definitely one of the best things to do in Marseille in the evening is to literally watch the sun go down, with an aperitif. This happens to be a popular activity here, and for visitors, a great way to experience local life.
Check out bars and pubs at the old port, most of them with great views of the city and a diverse selection of drinks.
---
New to Airbnb? Get a $43 off for your next trip if you use our link here. 
---
 Like it? Pin It!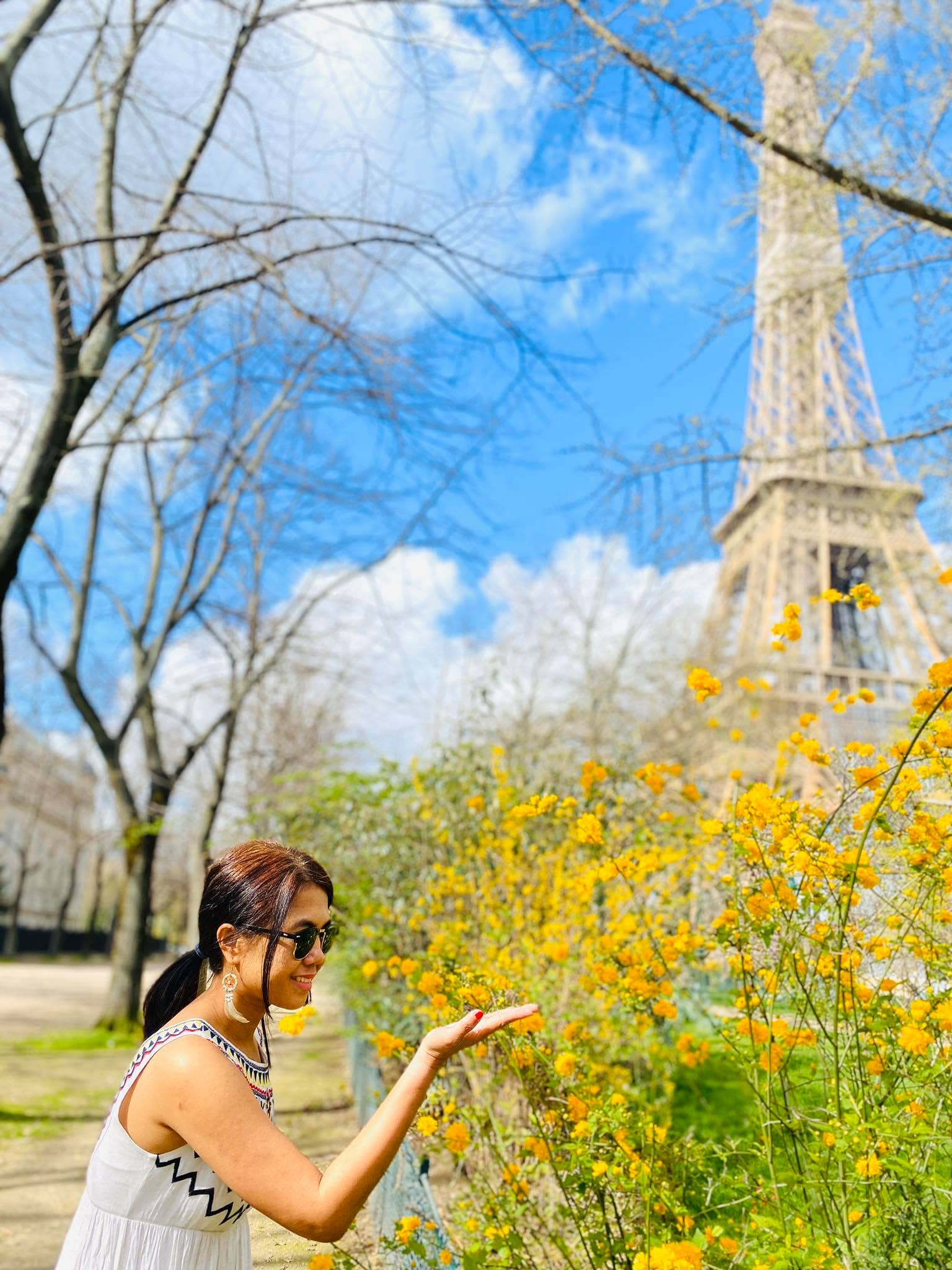 Hi, I'm Christine – a full-time traveler and career woman. Although I'm from the Philippines, my location independent career took me to over 40 countries for the past 8 years. I also lived in 3 continents – from the Caribbean, South East Asia to Africa. France remains special to me, however. From architecture, history, and arts – France is truly an amazing place.