You'll know summer has arrived in the South of France when you cruise through the countryside and you come across seemingly endless fields of lavenders.
Along with the warmer weather, the bright blue sky, and salty air, the relaxing earthy floral scent of lavender is what sets apart a Provencal summer.
---
New to Airbnb? Get a $43 off for your next trip if you use our link here. 
---
From mid-June to mid-August, Provence transforms into a lavender paradise. Where other parts of France are filled with cherry blossoms or sunflowers, certain areas of Provence are blanketed in lavender.
If you're headed towards the south of France soon, a walk through these fragrant fields is a must experience. Here's our guide on the best lavender fields to visit in France – in Provence and other areas,  on your upcoming summer holiday.
11 Best Lavender Fields That You Must-Visit In France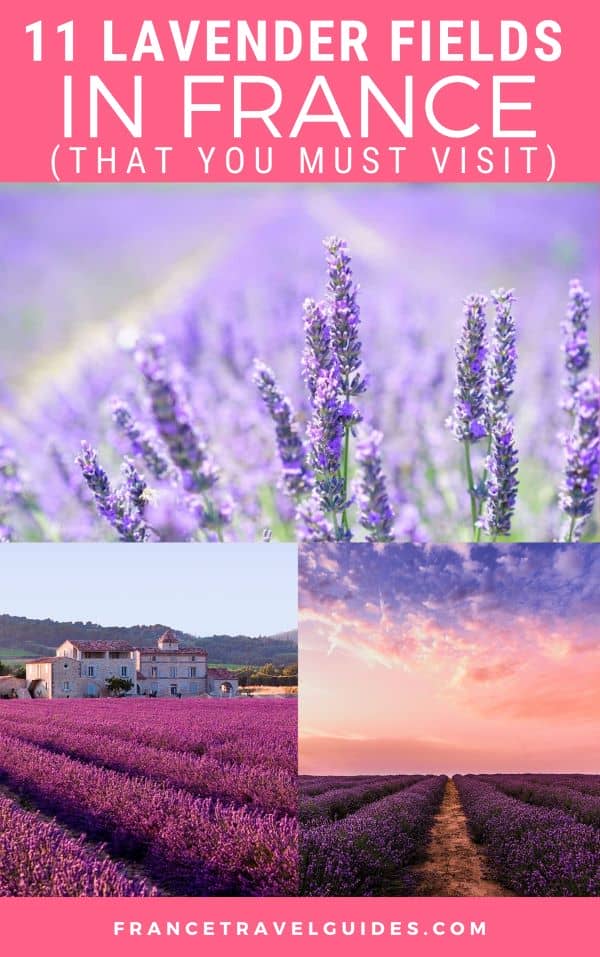 1. Ardèche
View this post on Instagram
Ardèche in southeast France may be known for its forests and scenic trails, but during summer, it's a must-visit place for its lavender fields.
Go on a road trip that will take you to various places in the area that are covered in scented purple blossoms. It is recommended to start in Viviers, then Bourg Saint Andéol, and onto Saint Remèze.
After seeing the lavender fields in Saint Remèze, stop by the local lavender museum – Domaine Lavandaïs – Musée de la lavande.
While you're there and if you're up for more exploring, head towards the Gorges de l'Ardèche, a stunning canyon in Northern Provence.
2. Bonnieux, D36 near the old station
View this post on Instagram
If you're in France by early July and want to walk through lavender fields, head towards Bonnieux. The lavender blooms early in this village in the Vaucluse department in the Provence-Alpes-Côte d'Azur region.
The vibrant purple fields here may not be as vast as those in popular lavender areas such as Valensole, but it has scenic views of quaint Bonnieux, as well as the adjacent villages of  Lacoste and Menerbes.
Stop by the Bonnieux tourist office first for more helpful tips to make your visit more worthwhile
3. Château du Bois, Luberon
View this post on Instagram
Situated high in the Luberon province at 1100 meters above sea level, Château du Bois makes for a unique lavender farm experience.
The fields are in a village called Lagarde-d'Apt, known as the cultivators of true lavender. Compared to the lavender grown in lower areas, the ones here have more delicate buds and milder but distinct fragrance.
This lavender farm in Château du Bois lavender can only be accessed via an organized tour held around early July so book your visit ahead of time.
4. Drôme
How about having the lavender fields almost to yourself?
Stroll along footpaths or bike through the purple fields in Drôme, a  department located in the north of Provence. The area is not that touristy yet so you can enjoy your time among these fragrant purple blooms like it's all yours.
From the Notre-Dame de Senanque in Gordes, it takes two and a half hours by car to reach the lavender fields of Drôme.
Find them in the picturesque village of Valaurie, which is already close to the vineyards of Bordeaux. The best times to visit are early morning or afternoon, as the colors are more vibrant and the fragrance more distinct.
5. Grasse
View this post on Instagram
Regarded as the world's perfume capital, it is no surprise that the medieval village of Grasse is also home to beautiful lavender fields.
Located in the hills, this town in the French Riviera offers a unique experience for those who love perfumes.
Other perfumeries offer tours of their factories, but Grasse offers a stroll through their seemingly endless fields of lavender.
Grasse is situated between Cannes and Nice which makes it an ideal day trip from both cities.
6. Notre-Dame de Senanque, Luberon
View this post on Instagram
You can never find a church with views as pretty and vibrant as Notre-Dame de Senanque. Located in Luberon province in Central Provence,  this Abbey dates back to the 12th century.
This is one of the prettiest sights you'll ever see, an old church surrounded by rows upon rows of fragrant lavender.
During peak season (July to August), this place gets crowded with busloads of tourists so try to get here as early as you can to enjoy one of the most picturesque lavender fields in France.
7. Sault
View this post on Instagram
Located just forty miles east of Avignon, the town of Sault is known for it's yearly Lavender Festival.
Set high in the mountains, Sault often lands in the list of the best lavender fields in France. Vibrant purple covers a large part of this town.
A road trip, a leisurely stroll, or a bike tour are the best ways to see and explore this fragrant paradise.
If you're here around August, be sure to take part in the festival where your senses are filled with anything lavender.
8. Plateau d'Albion
View this post on Instagram
Another destination if you want to visit lavender fields in France is the Plateau d'Albion.
This area is best explored via road trip, as the plateau straddles three departments namely Vaucluse, Drôme, and Alpes-de-Haute-Provence. This is also where you'll find the town of Sault.
With 4,500 hectares of lavender fields, this is one of the prettiest and most fragrant road trips you'll experience in France. July is the best time to visit, and it is recommended to start early to make the most of your visit.
Some lavender fields here are mixed in gold wheat, a stunning sight against the bright summer sky.
9. Simiane La Rotonde
View this post on Instagram
How about a bird's eye view of lavender fields? Head towards Simiane La Rotonde, a village in the Alpes-de-Haute-Provence department in southeastern France.
Perched on a small hill, the surrounding fields that surround Simiane explodes in a heady mix of color and fragrance of lavender.
From this quaint village, you get to marvel at the patchwork of purple fields, usually in full bloom in July. Simiane La Rotonde is a must-visit if you happen to be in the South of France this summer.
10. St Paul's Mausoleum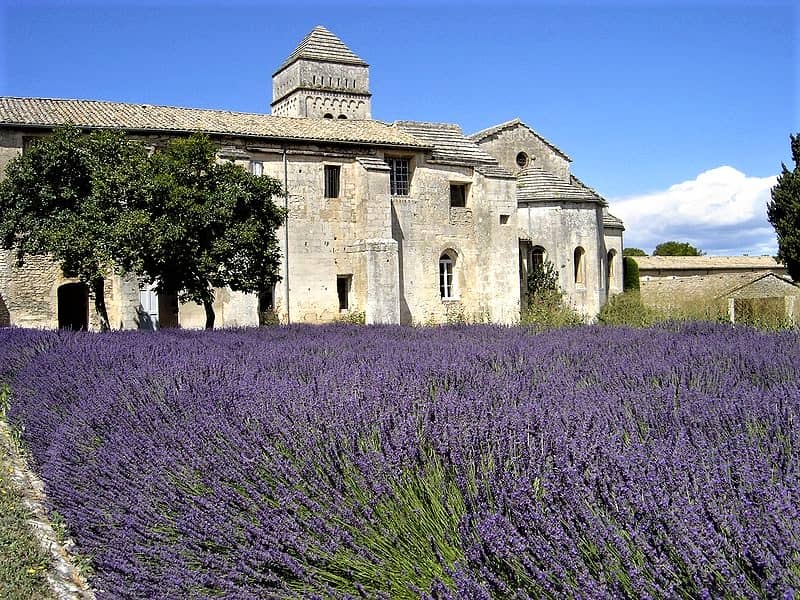 The modest lavender field at the back of St Paul's Mausoleum is one for the books. It is said to have inspired Van Gogh when he was confined here, making him produce a great number of his best works.
Formerly a monastery, St. Paul's was converted into a psychiatric asylum. In the early 1800s, where Vincent Van Gogh committed himself in May 1889. He was only there for a year, and that was a difficult period of his life.
However, that year was also said to be his most creative. Along the grounds of St Paul's Mausoleum, you'll find artworks inspired by its surrounding purple landscape.
11. The Valensole Plateau
View this post on Instagram
Located an hour north of Aix-en-Provence, is Valensole Plateau. This area is blessed with dozens of lavender fields covering the hills, and a must-visit during summer.
Drive along the lavender route where you'll see purple blooms on either side of the road. Stop whenever you want, walk through the fragrant fields and explore. Don't forget to visit Lavandes Angelvin, one of the popular farms in the area.
Stop by its cute farmhouse shop and buy some lavender souvenirs like essential oils, perfume, and soaps.
So, that's our list of the best lavender fields in France. I hope this helps if you're planning a trip to France. Do you have any other suggestions for French lavender fields? Let us know in the comments below!
---
New to Airbnb? Get a $43 off for your next trip if you use our link here. 
---
 Like It? Pin It!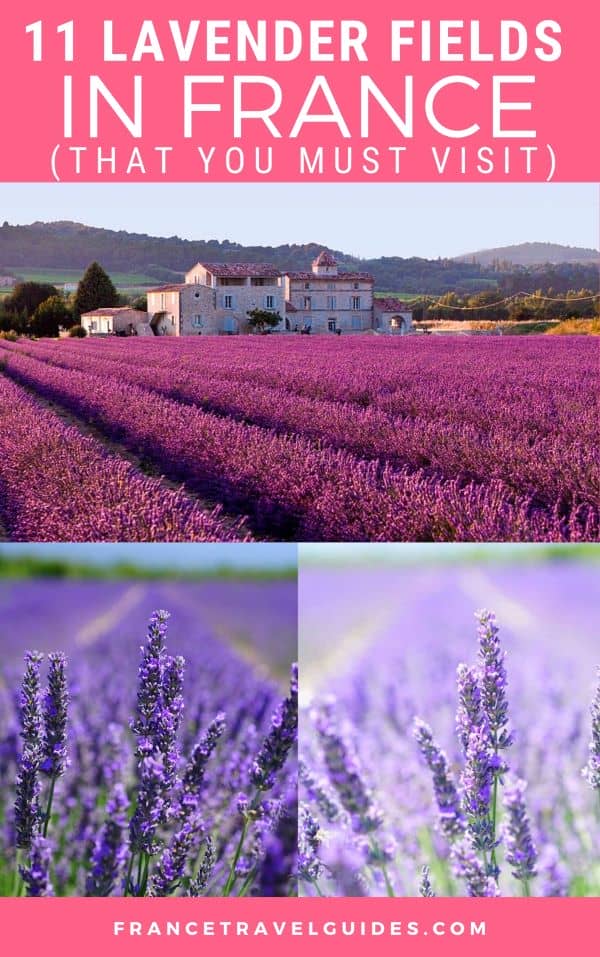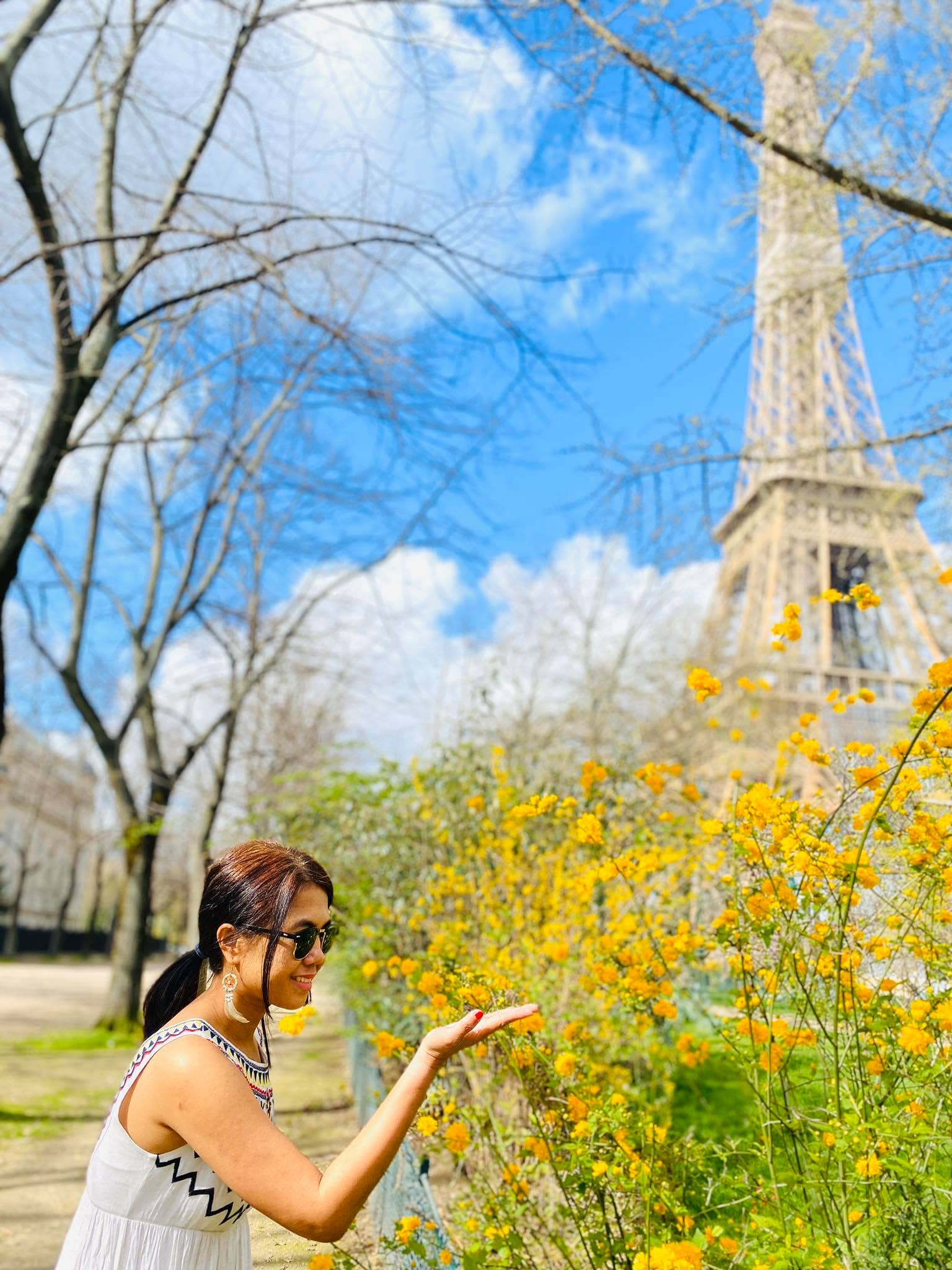 Hi, I'm Christine – a full-time traveler and career woman. Although I'm from the Philippines, my location independent career took me to over 40 countries for the past 8 years. I also lived in 3 continents – from the Caribbean, South East Asia to Africa. France remains special to me, however. From architecture, history, and arts – France is truly an amazing place.