Cannes on the French Riviera is known for its wonderful climate and chic neighborhoods and streets.
This vibrant city by the Mediterranean also has a thriving art scene and impressive architecture. A walk around will show you ornate structures, historic buildings, and museums filled with great art.
---
New to Airbnb? Get $64 off for your next trip if you use our link here. 
---
It is also one of the most beautiful towns in France.
The seafront is just as interesting, from the beaches to the port and the boats that'll take you to nearby islands.
Going to this city in the French Riviera soon? Here some of the best things to do in Cannes, France that'll make your visit even more memorable.
13 Things To Do in Cannes, France
1. Boulevard de la Croisette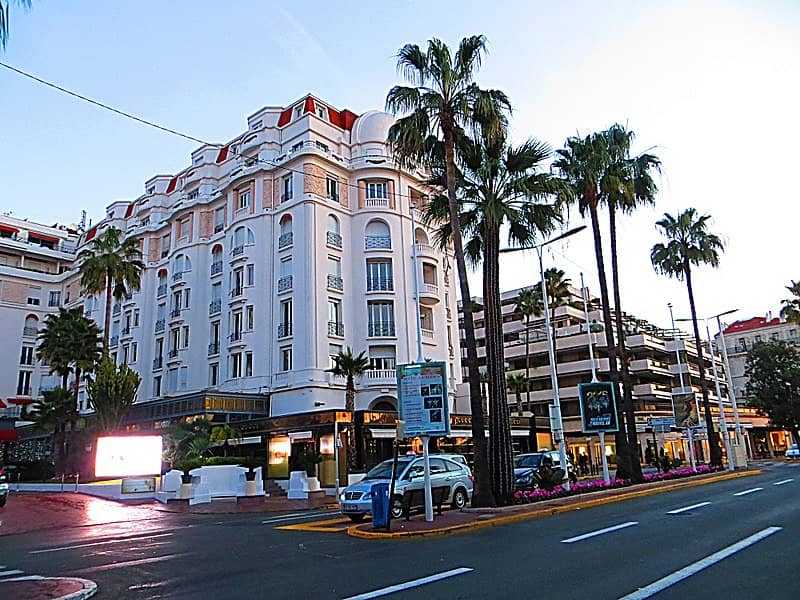 Just like the Promenade des Anglais in Nice, La Croisette in Cannes is among the most iconic streets in France. You can't miss this mile-long seafront attraction, as it's one of the best things to see in Cannes.
Here, you'll find some of the city's most luxurious hotels. Most of these hotels also have private beaches.
Walk along this scenic stretch or stop and watch the hustle among the chic residents.  Order a drink and take in the scenery. This is one of the areas in Cannes where you get a feel of this Fabulous and vibrant city.
2. Le Suquet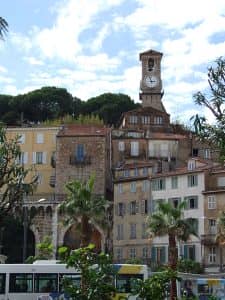 Le Suquet is the Cannes' old town area, where you get a sense of what it was like in the 28th and 19th centuries. That's the time before the city became a top holiday destination when it was more laidback and much like a small town.
Today, Le Suquet is one of the best places to visit in Cannes. Explore the alleyways and winding lanes. Admire the pretty pastel-colored buildings. Say 'bonjour!' and chat with the locals.
When you want to take a break, enjoy a meal in one of the family-run restaurants or cafes in the area. It's a different face of Cannes but definitely still a fun place to be in.
3. La Malmaison Museum
Located in the game room and tea room of the Grand Hotel, La Malmaison Museum is one of the top Cannes attractions. Art enthusiast or not, you'll enjoy the variety of collections housed in this little museum.
La Malmaison houses work by artists inspired by the Cote d'Azur such as Matisse, Ozenfant, and Picasso.
This art haven also features the works of other internationally renowned artists like César, Miró, and Masson.
Admission Fee:
Full rate: €6.50
Concession: €5 for non-EU residents aged 18-25, large families on presentation of valid proof of entitlement
Groups: €5.50 per person for groups of 10 people or more
Extra charge during temporary exhibition periods: €2
Park only: €1.50
Free admission: EU residents under 26, teachers with a Pass-Education card, disabled visitors and one accompanying person, job seekers and those on minimal allowances, and Amis de Malmaison members. Free admission for all visitors on the 1st Sunday of each month
Audio guide included in the ticket price (€2 for visitors eligible for free admission)
Contact Information:
Address: Château de Malmaison, Avenue du Château de la Malmaison, 92500 Rueil-Malmaison, France
Phone: +33 (0)1 41 29 05 55
Email:contact.malmaison@culture.gouv.fr
4. Musée de la Castre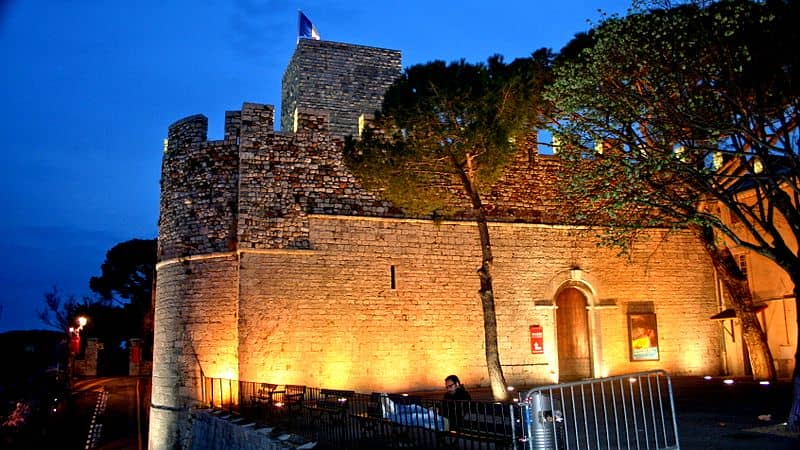 Surrounded by a pretty Mediterranean garden and located on a hill, the Musée de la Castre boasts stunning views of the Bay of Cannes.
This museum houses an outstanding collection of Mediterranean antiquities, pre-Columbian primitive art, and 19th-century Provencal landscape paintings. There are also exotic art objects from Oceania and the Himalayas exhibited in small rooms.
Be sure to also check out the museum 's impressive collection of musical instruments from around the world.
For 360-degree views of Cannes and it's surrounding areas, visitors can also climb to the building's 12th-century tower.
Opening Hours:
October to March:
Mon: closed
Tue – Sun: 10 a.m. – 1 p.m. and 2 p.m. – 5 p.m.
Closed on Nov. 1 and 11, Dec. 25, Jan. 1
April to June:
Mon: closed
Tue – Sun: 10 a.m. – 1 p.m. and 2 p.m. – 6 p.m.
Night in June on Wednesdays until 9 p.m.
Closed on May 1
July to August:
Mon-Sun: 10 a.m. – 7 p.m. Late
night on Wednesdays until 9 p.m.
September:
Mon: closed
Tue – Sun: 10 a.m. – 1 p.m. and 2 p.m. – 6 p.m.
Nocturnal Wednesday until 9 p.m.
Admission Fee:
Full price: 6 €
Reduced price: 3 € (with proof)
(18 to 25 years old, group from 10 adults, Cannes Pass Culture and APC Aventura)
Free: 1 st Sunday of each month from November to March included, under 18, students up to 26 years.
Contact Information:
Address: Castre Le Suquet Museum 06400 Cannes
Phone: 0489822626
5. Intercontinental Hotel-Carlton, Cannes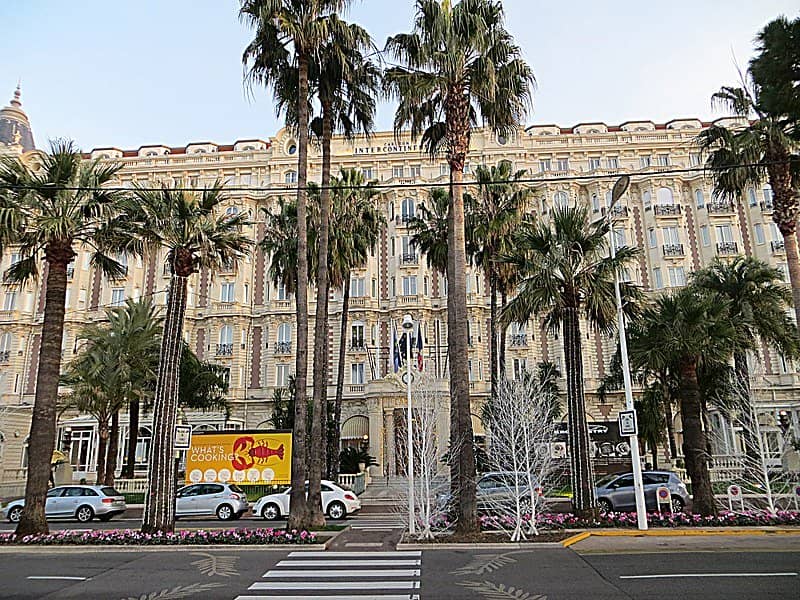 The InterContinental Carlton Hotel is regarded as one of the most prestigious addresses in Cannes.
Built in the early 20th century, it was part of the period called Belle Époque. The domes of the InterContinental Carlton are said to have been modeled on the breasts of a known courtesan.
This hotel is also the choice accommodation of the rich and famous.
Contact Information:
Address:58 La Croisette, CS 40052 Cannes,06414, France
Phone:+33-4-93064006
6. Festival de Cannes (Film Festival) in May
Of all the things to do in Cannes, this one is the most popular.
If you happen to be here in May, the Cannes Film Festival is an event you shouldn't miss. The festival exhibits some of the most innovative films from all over the world and draws movie stars and filmmakers.
Throughout the years, the Festival de Cannes has earned an international reputation for discovering truly excellent films.
7. Palais des Festivals et des Congrès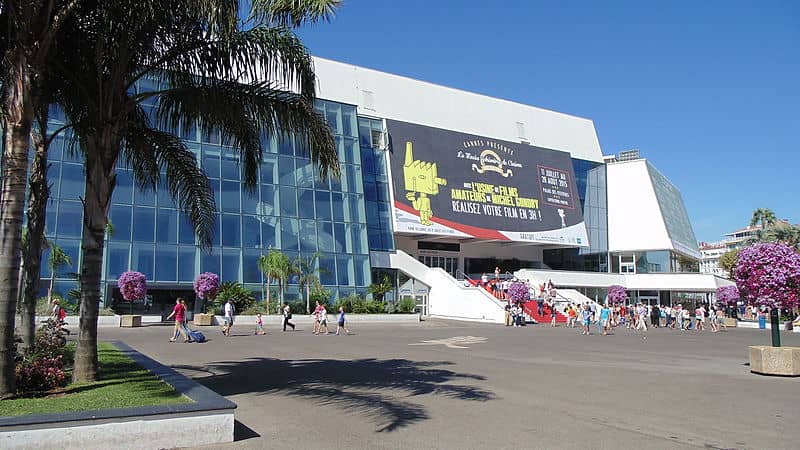 If you can't be in Canes in May in time for the festival, visiting its exhibition venue is the next best thing. The Palais des Festivals et des Congrès is one of the best attractions in Cannes.
This is the official venue of the Cannes Film Festival. It was designed by the architects Bennett and Druet and was completed in 1982.
Apart from the film festival, it was also used for events and conferences like the G20 Summit, the international music trade show MIDEM, and the MIPTV (International Television Programme Market) events.
The impressive Palais des Festivals et des Congrès has state of the art features like sound studios, simultaneous translation arrangements, and large projectors.
Opening Hours:
Monday to Saturday (except public holidays) from 10 a.m. to 6 p.m.
Contact Information:
Address: Palais des Festivals et des Congrès de Cannes, La Croisette CS 30051 06414 Cannes Cedex
Phone:+33 (0) 4 92 99 84 00
Email:contact@palaisdesfestivals.com
8. Rue d'Antibes
Take a break from exploring Cannes attractions and do a bit of shopping. Rue d'Antibes is a fun place to visit for a relaxing stroll while checking out the shops.
It's one of the most fashionable streets in the city, another face of Cannes that's worth getting a glimpse of.
Spend some time browsing the Fabulous shops and boutiques or better yet, watch the super-rich in action.
9. Marché Forville, Cannes
For some local flavor and a taste of what the city has to offer, head towards the Marché Forville.
This market is open most days of the week, offering fresh produce and some local delicacies. Buy some fresh fruits and vegetables, even meat and seafood if you're in self-catering accommodation.
Sample and stock up on some cheese and sweets. In between, choose from any of the food stalls in Marché Forville and enjoy a meal.
10. Hike La Croix-des-Gardes Nature Park and Forest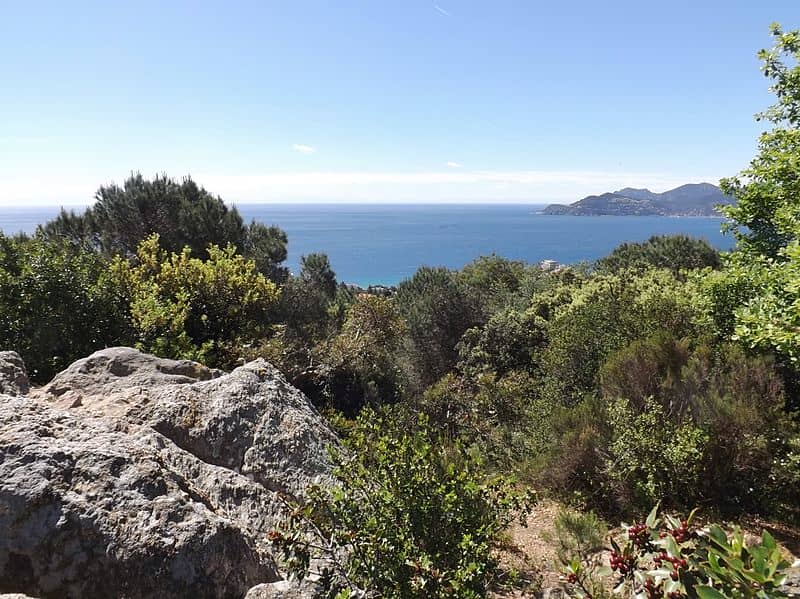 Get away from the touristy areas and enjoy the natural sceneries. Head towards La Croix-des-Gardes Nature Park and Forest located in the heart of Cannes.
This is comprised of 200 acres of green space with a variety of trails suitable for different fitness levels.
Walk around and check out the more than 40 types of mimosa trees. Stop and enjoy a picnic while taking in the views over the city and surrounding areas.
This is one of those places to visit in Cannes that's not too crowded and allows you to relax first before exploring more.
11. Vieux Port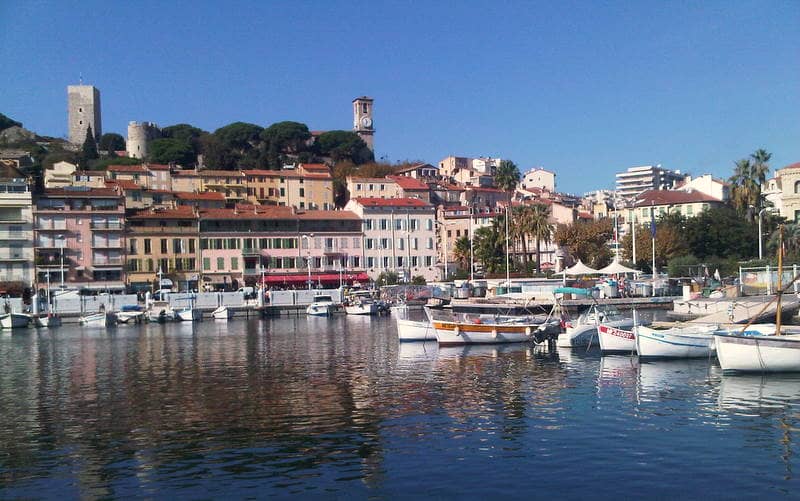 Cannes' Vieux Port or Old Port is situated below the lovely Le Suquet quarter.
Also known as Port Cannes I, the Vieux Port is close to the Gare Maritime (Marine Railway Station) that was built in 1957.
Aside from being a dock for yachts and other sailboats, this area is also the starting point of the Royal Regatta. Walk towards the north of the port and you'll find the Allées de la Liberte.
These are narrow old alleys lined with tall trees. If you go to this area early, you just might chance upon its flower market.
12. The Lovely Beaches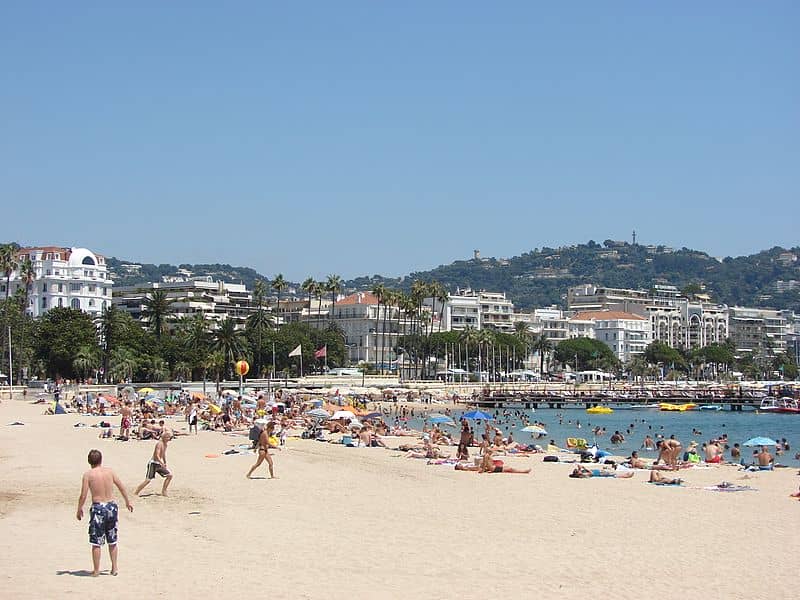 While in Cannes, you simply cannot miss its lovely beaches. Take in the sights of the sparkling Mediterranean waters, or enjoy a walk along the shore.
Most of the beaches here are private and owned by hotels or clubs. There are also public beaches but they're more crowded.
Be sure to plan your trip and see if you can spend an entire day at one of the private beaches. You'll spend a bit but the views and the experience are truly worth it.
13. Explore the nearby islands
Another way to experience Cannes is to visit one of the nearby islands. Only fifteen minutes by boat, these islands are just as fascinating as Cannes itself.
Visit the scenic Sainte-Marguerite, known for its pristine beaches, the Maritime Museum, and the eucalyptus forest.
There's also the St. Honorat Island, which used to be occupied by monks.
Today, the island is known for its local liquor made from herbs, as well as wine, lavender oil, and honey.
---
New to Airbnb? Get $64 off for your next trip if you use our link here. 
---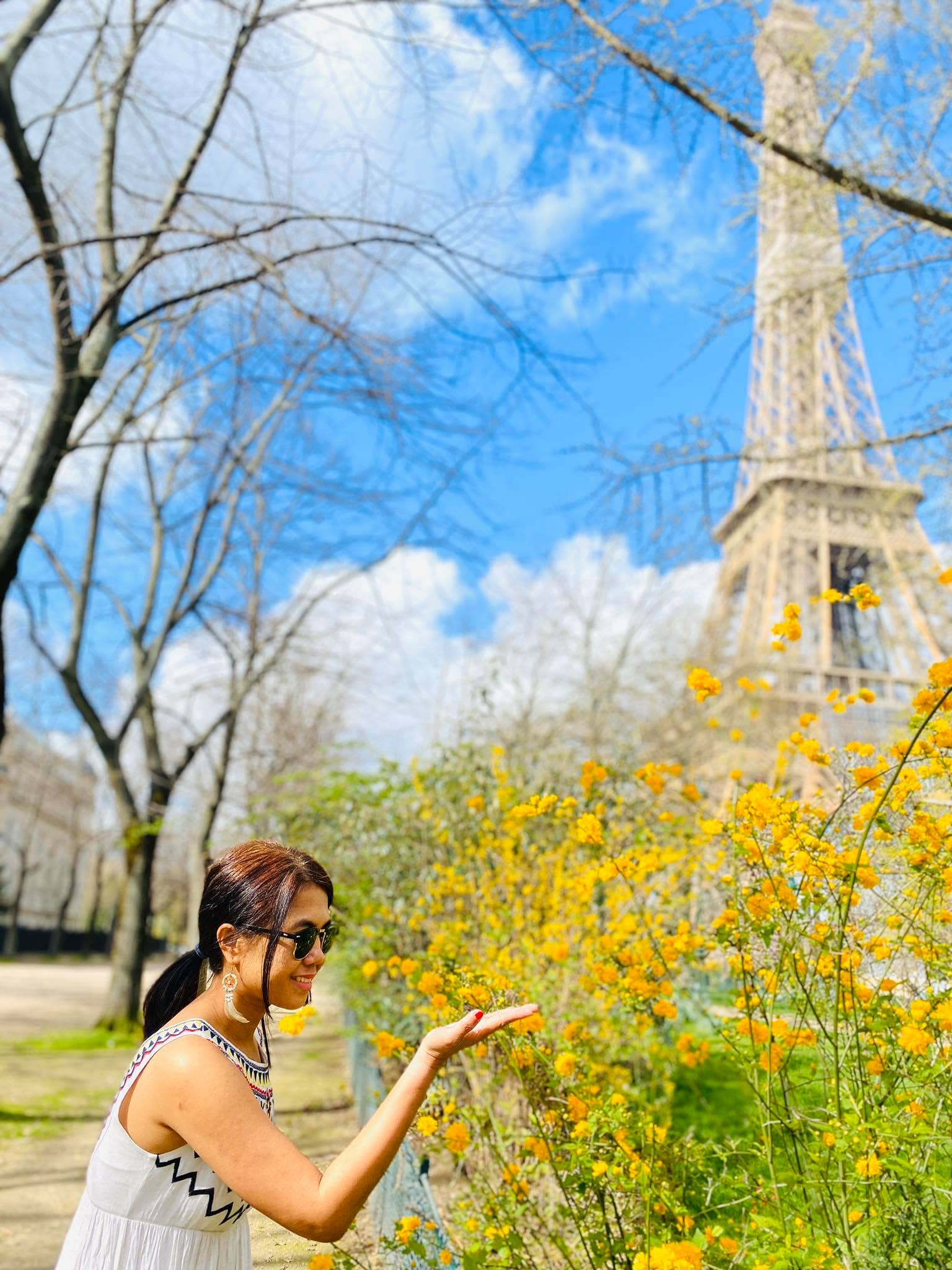 Hi, I'm Christine – a full-time traveler and career woman. Although I'm from the Philippines, my location independent career took me to over 40 countries for the past 8 years. I also lived in 3 continents – from the Caribbean, South East Asia to Africa. France remains special to me, however. From architecture, history, and arts – France is truly an amazing place.