Located in southern France, the port city of Marseille is the oldest city in France. It is best known for its scenic Vieux-Port (Old Port), terraces, stairways, their pizza, and bouillabaisse.
The second-largest city (in terms of population) in France, it is also an ideal base for exploring Provence.
From medieval villages to lavender fields, there's a variety of places that you can visit in days that you want to get out of this city. See and get to know more of Southern France in this handy guide on the best day trips from Marseille.
10 Best Day Trips from Marseille, France
1. Arles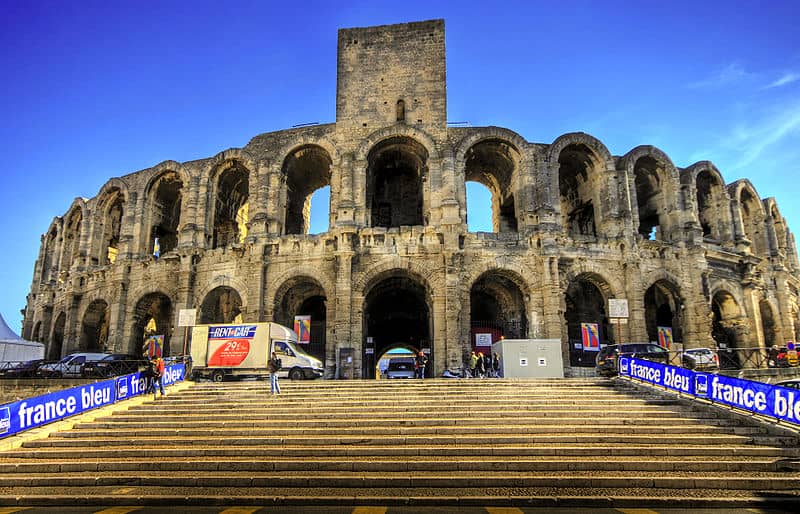 Arles' rich history and culture make it a worthwhile day trip from Marseille. It is just an hour away by train, a town that inspired artists like Vincent Van Gogh.
In his famous painting "Café Terrace at Night.", Van Gogh beautifully captured the coffee culture in Arles.
Take in the traditional atmosphere in this sunny Provençal town by strolling along the tree-lined streets, checking out historic buildings in their public squares, and relaxing in the outdoor cafes.
Also known for its ancient Roman sites Arles is equally renowned for its ancient Roman sites, a must-visit in Arles is the amphitheater, which dates back to 1st century AD.
It once accommodated 8,000 spectators and is now partially ruined, but still used in various outdoor events especially during summer.
2. Aix-en-Provence
One of the prettiest places in Provence, Aix-en-Provence (or simply Aix) is best known as the birthplace of Post-Impressionist painter Paul Cézanne.
As a Marseille day trip, it takes less than forty minutes to reach this small Provençal town. It has a picturesque old town (Old Aix), a historic cathedral, streets lined with colorful blooms and art museums.
A must-do is the Cézanne Way, where you get to visit the painter's childhood home, Jas de Bouffan, as well as his former studio, Atelier Cézanne. Aix is also a haven for shoppers, as it has both a thriving open market scene and streets lined with quaint shops.
3. Avignon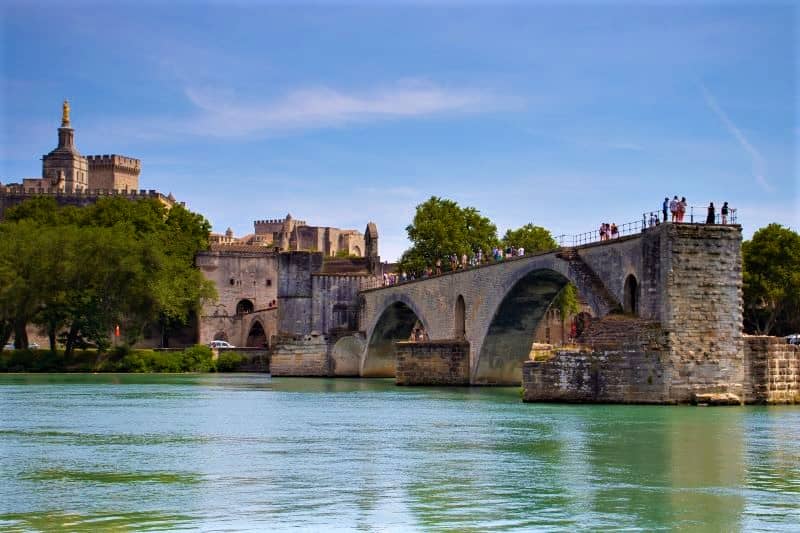 Avignon is another of those easy to reach Marseille day trips that you shouldn't miss. A historic city with stunning architecture, Avignon is best known for the stunning Le Palais des Papas.
Here is where the Popes fled in the 14th century during the corruption of Rome. That was when they built the majestic Pope's Palace, known today as the world's largest Gothic structure.
Other must-see attractions in Avignon are the Cathedral, the lush Jardine des Doms and the medieval Pont Saint-Bénezet.
4. Cassis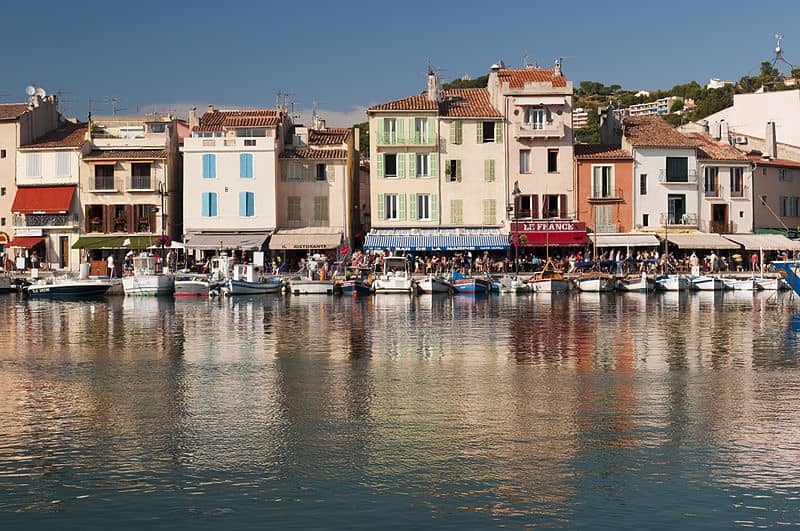 Situated in an almost secluded bay and surrounded by mountains, the port city of Cassis feels like it's a world away. It only takes less than twenty minutes to reach Cassis, though, making it an ideal day trip from Marseille.
This charming locale once attracted artists like Dufy, Matisse, and Vlaminck, who were drawn to the picturesque pastel-colored houses and sailboats by the bay.
Cassis is also home to an old settlement center with remains of medieval fortifications, a 14th-century castle, and the stunning Fontaine des Quatre Nations.
A must visit is the UNESCO-listed Calanques on the Baie de Cassis. These are narrow inlets with crystalline waters surrounded by white limestone cliffs.
5. French Riviera
The two-hour journey from Marseille to the French Riviera may seem long, but its definitely worth it.
This beautiful coastline in the south of France is home to some of the scenic cities like Nice, the village of Éze as well as the microstate of Monaco.
Yes, you can visit them all in one day – which makes the French Riviera a rewarding day tour from Marseille. The city of Nice has the Promenade des Anglais which is ideal for a stroll.
There's also the Roman center and the Colline du Château ("Castle's Hill") that provides stunning views over the city.
In Monaco, you can't miss the picturesque old town, the Cathedral, the Prince' Palace, and the fascinating Oceanographic Museum.
End your day and watch the sunset from the pretty hilltop village of Éze. This medieval village has been featured in films such as Alfred Hitchcock's Easy Virtue, and the more recent The Transporter and The Bucket List.
6. Hyères
Whether you're a history buff or not, Hyères makes for an exciting day trip from Marseille.  This hillside old town along the Mediterranean coast is home to a medieval castle,  centuries-old walls, the pretty 1920s building Villa Noailles, and an impressive arts center.
Hyères also has something for nature lovers, like the salt marshes and water birds of its Giens peninsula.
You may also explore the beaches and trails of the scenic Golden Isles, which has some underwater shipwrecks.
7. Lavender Fields
The lavender fields of France, particularly in the Valensole Plateau, us perhaps one of the most photographed in the world. It is a one-of-a-kind Marseille day trip especially during summer when the purple fields are in bloom.
Along with the fragrance and colors of lavender, these fields are also covered in sunflowers and wheat.
If you'd rather see and even walk through fields of only lavender, head towards the Lavandes Angelvin, which us among the most photographed places in Provence.
Around the plateau, you may also stroll along blue lakes or wander through scenic villages such as Valensole and Sainte-Croix-du-Verdon, there's plenty to explore.
8. Les Baux de Provence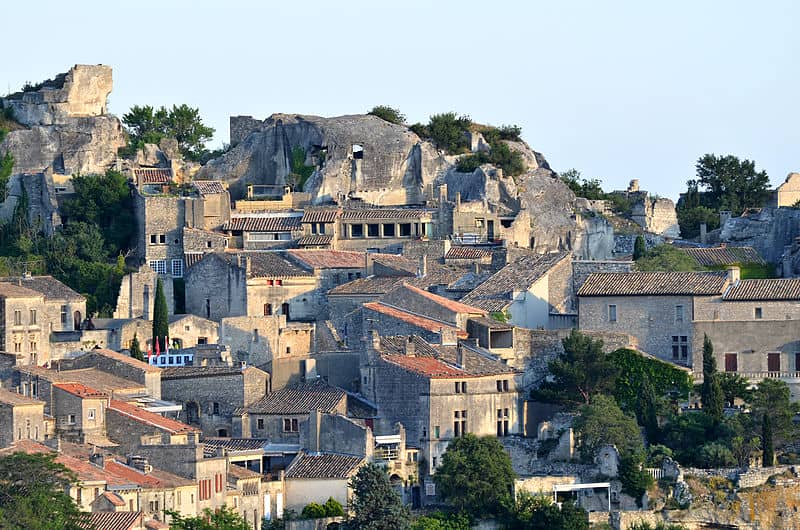 How about a Marseille day trip that takes you to a castle on top of a cliff?
Situated in the  Provence-Alpes-Côte d'Azur region of Southern France, this is easily accessed by car from Marseille, with a travel time of an hour and ten minutes. This village is crowned by a ruined yet still stunning Château des Baux.
From there, you get to enjoy stunning views of Provence. This place alone is a great reason to visit Les Baux, along with its charming cobbled streets lined with beautiful centuries-old structures.
9. Luberon Villages and Antique Market
The scenic villages of Luberon is a must experience day trip from Marseille. It is definitely a stark contrast to the vibrant southern city, with its quaint rural atmosphere.
Wander through the river valley, visit open-air markets, and walk through the scented purple fields. Just like in Valensole, Luberon takes pride in its fragrant purple blooms that are a must-visit, especially during summer.
If you didn't make it to the lavender season, don't worry. You can always visit the  Lavender Museum in the heart of the Luberon, in Coustellet village.
Here, you get a closer look at the processes that every lavender product goes through –  from the harvest to distillation, to how it is used in pharmaceutical products and perfumes.
10. St. Remy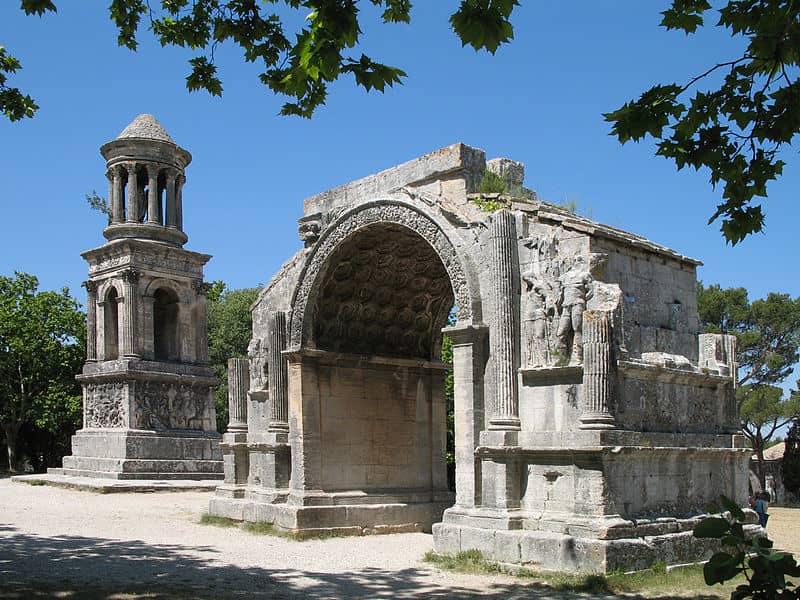 If you're up for a Marseille day trip that takes you to a classic Provençal village, then a visit to St. Remy is a must. This place is known as the birthplace of Nostradamus, as well as one of the villages that inspired Van Gogh.
The pretty scenery of St. Remy are beautifully depicted in some of the Dutch painter's works.
Some of these are in his Garden series, Flower series, Pine Trees, and starry night. St. Remy is also home to some well-preserved Roman attractions such as the amphitheater, and the lavender garden in the hospital where Van Gogh stayed for a year.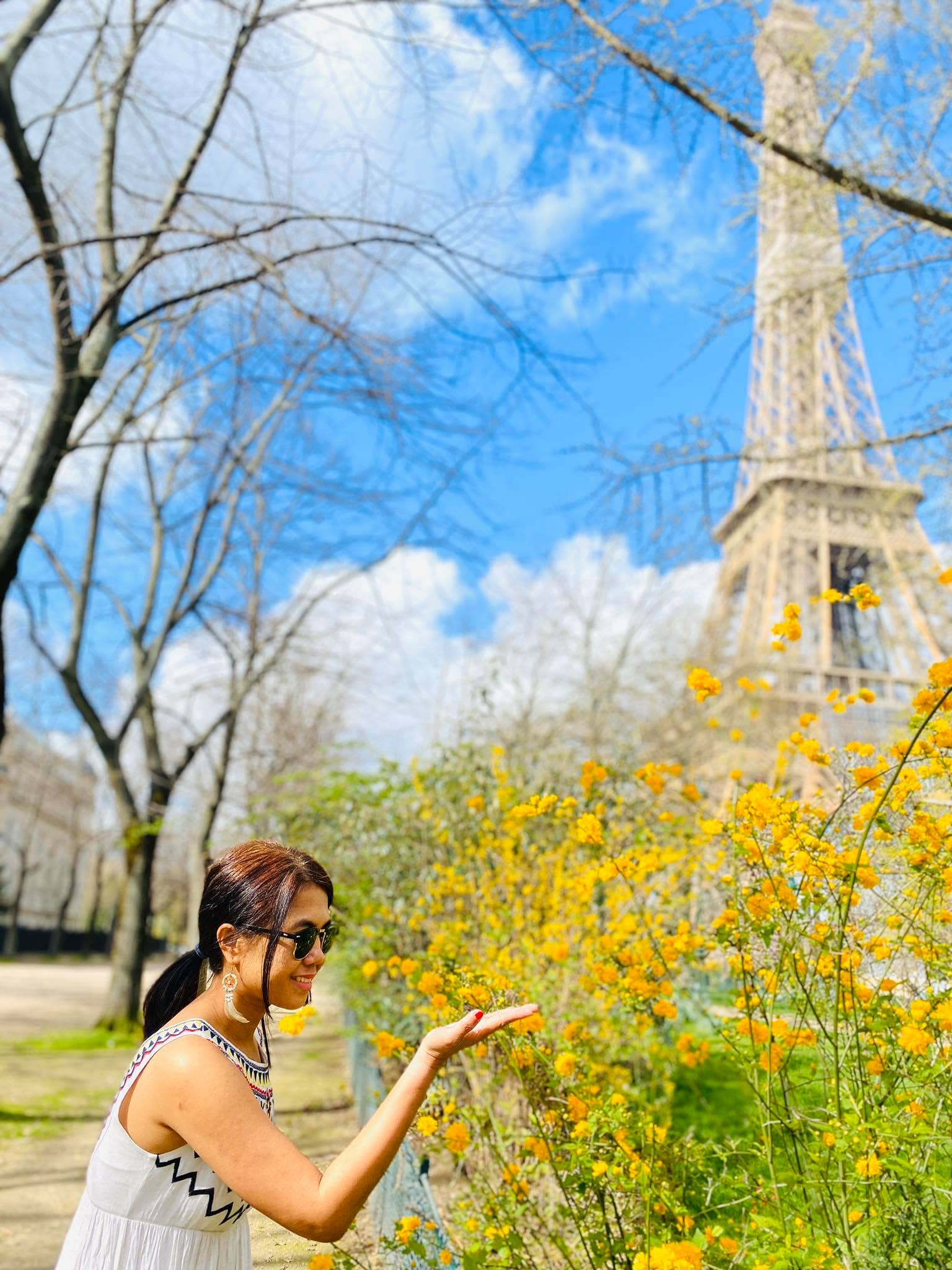 Hi, I'm Christine – a full-time traveler and career woman. Although I'm from the Philippines, my location independent career took me to over 40 countries for the past 8 years. I also lived in 3 continents – from the Caribbean, South East Asia to Africa. France remains special to me, however. From architecture, history, and arts – France is truly an amazing place.