Being an ideal base for exploring the region, Avignon is known as the gateway of Provence. More than a starting base for exploring nearby areas, this medieval city has so much to offer.
Within the well-preserved ramparts are historic structures, vibrant neighborhoods, and romantic bridges that all have stories to tell.
From a palace for the popes to a river island or a food market, here are some of the things to do in Avignon, France.
10 Best Things To Do In Avignon, France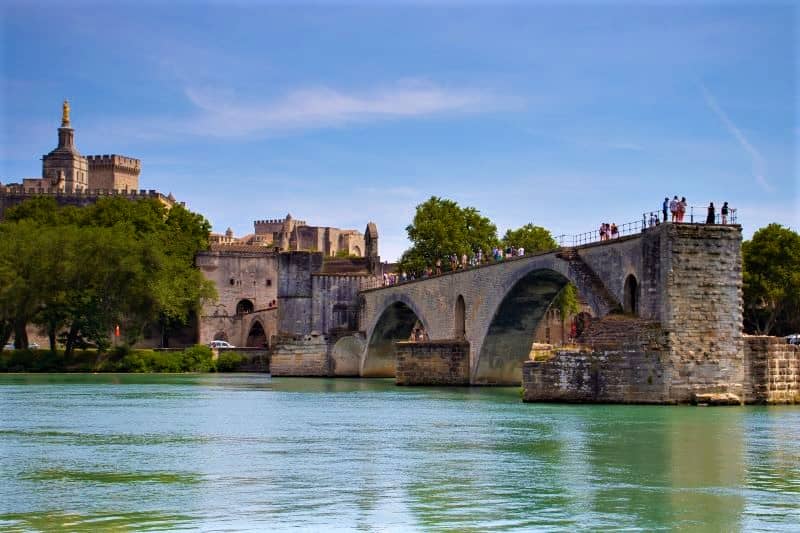 ---
New to Airbnb? Get a $43 off for your next trip if you use our link here. 
---
1. Palais des Papes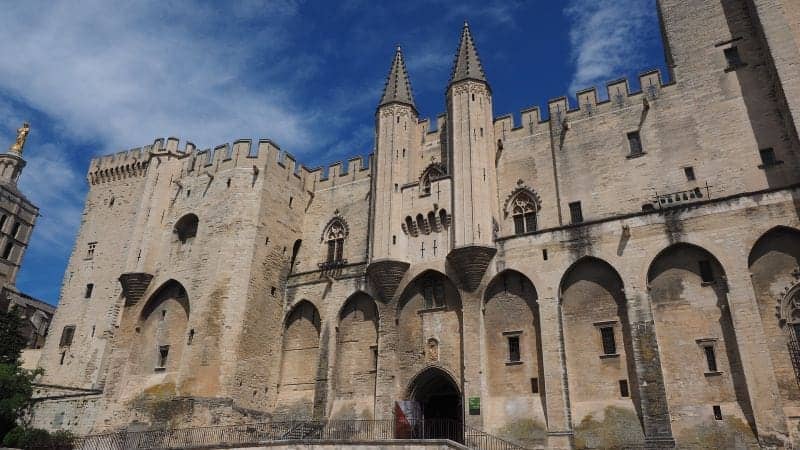 This is obe of those Avignon attractions that's just difficult to miss.
A UNESCO World Heritage Site, this palace was constructed as a refuge for popes who fled Rome. This is also why Avignon is referred to as 'the City of Popes'.
The Palais des Papes is among the most beautiful buildings in Avignon with an incredible facade. It is open to the public and you can tour 25 interior rooms.
Opening Hours:
From 1st September to 1st November: 9 am – 7 pm
From 2d November to 29 February : 9:30am – 5:45pm
March : 9am – 6:30pm
From 1st April to 30th June: 9 am – 7 pm
July : 9am – 8pm
August : 9am – 8:30pm
Admission Fee:
Pope's Palace
Full price 12 €
Reduced price 10 €
School 6,50 €
Guide (per group) 120 €
Additional fee Sunday / public holidays 140 € / 180 €
Children under 8- free of charge
Avignonnais on Sundays from September to June
Holders of the "Key to the Palace".
Contact Information:
Address: Place du Palais,84000 Avignon, France
Phone:+33(0)4327432
2. Rocher des Doms
This rocky promontory is just a quick walking distance from the Palais des Papes. A visit to Rocher des Doms is the best thing to do in Avignon if you're looking for the best views of the city.
With a scenic park on its summit, Rocher des Doms is an ideal place for a stroll. Head towards the garden and enjoy the sweeping views.
You get to enjoy a different perspective of the Pont Saint-Bénézet, the Rhône and the islands of Barthelasse and Piot in the river.
You also get to see the village of Villeneuve-lès-Avign­on from Rocher des Dom. This is one of the best attractions in Avignon.
Here, you can enjoy as many sights as you can all in one place.
3. Pont d'Avignon
Pont d'Avignon used to be the papal state of ‪Comtat Venaissin‬ and France. It traversed the entire Rhône river, which spans 900 meters. The original bridge was made of wood which was eventually destroyed. It was replaced by a stone bridge with 22 arches.
Sadly, the river slowly eroded the arches over time until most of them collapsed.
It is still a pretty sight to behold though, even if only 4 bridges and Chapel of Saint Nicholas remained.
Easily one of the most unique places to see in Avignon, the best views of the bridge are from up the Rocher des Doms, or down on the île de la Barthelasse.
4. Musée du Petit Palais
The 13th century Petit Palais is another UNESCO World Heritage Site in Avignon. It was designed to be a Gothic fort and is distinguished by its defensive ramparts.
It was the former residence of the episcopal bishops of Avignon before the Palais des Papes was built.
Today, the Petit Palais houses an impressive art collection.
This collection includes Italian masterpieces from as far back as the 13th century, with notable works by Italian painters, including Sandro Botticelli and Louis Brea.
The Musée du Petit Palais is a fascinating place to visit in Avignon, and it's not just for art lovers.
If you want a little break looking at all that art, there's a tea salon in the courtyard where you can relax.
Opening Hours:
Tuesday to Sunday
from 10 a.m. to 6 p.m.
Contact Information:
Address: Avenue Winston-Churchill 75008 Paris
Phone: 0153434000
5. Eglise Saint-Pierre
The Eglise Saint-Pierre was built in 1356, dedicated to Saint Pierre of Luxembourg.
The saint's relics are kept within this church, which is among the most interesting places to see in Avignon. This stunning Gothic church has intricately carved wooden doors that date back to 1550.
Eglise Saint-Pierre contains numerous impressive sculptures and paintings by Nicolas Mignard, Parrocel, and Simon de Châlons.
Contact Information:
Address: Rue Saint-Pierre, 84000 Avignon, France
Phone: +33490821056
6. Rue Des Teinturiers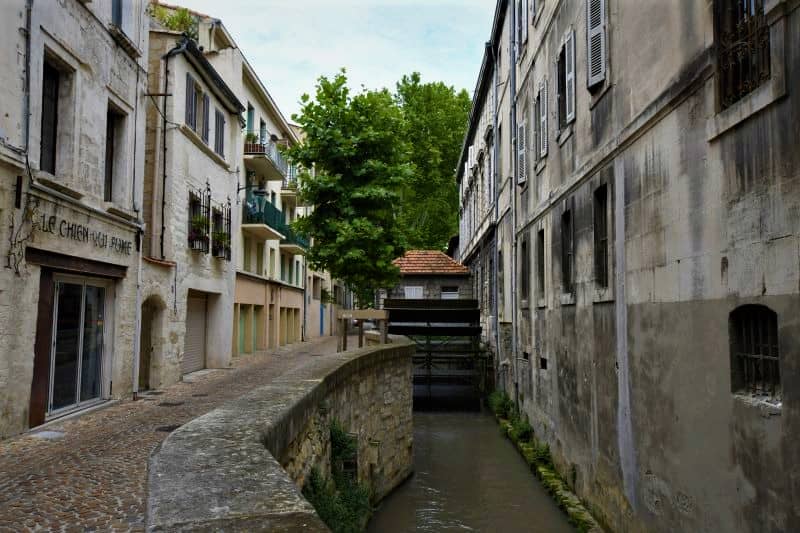 A literal corner in Avignon that is a must-see is the Rue Des Teinturiers. This used to be the center of Avignon's textile industry.
Today, you can still see four waterwheels here that are symbolic reminders of the once-thriving trade.
The area is also where you'll find some interesting Avignon attractions.
Walk alongside the canal, under sycamore trees and you'll pass pretty footbridges. Cross one of them to see historic residences, or into a street lined with cute cafes.
Keep an eye out for structures like the chapel called The Pénitents Gris d'Avignon or the ruins of the Couvent des Cordeliers, which used to be one of the biggest churches in Avignon.
7. Old City Streets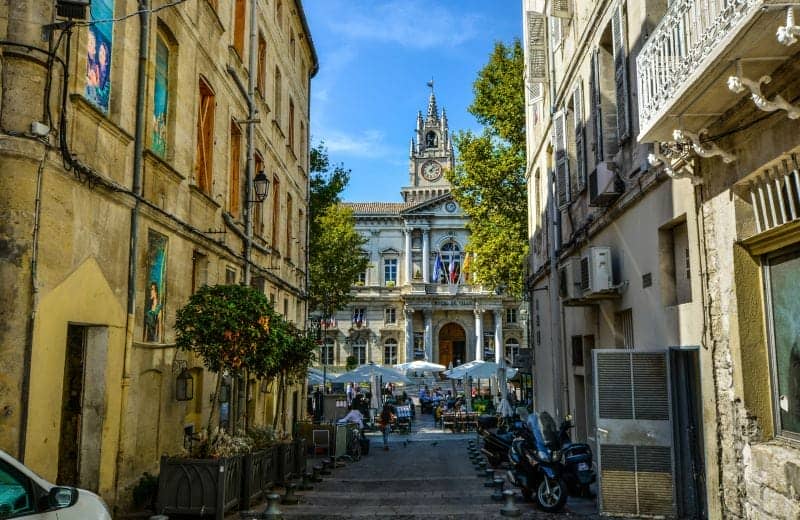 In between exploring Avignon's more popular sights, how about a stroll through the old city streets?
You most likely have passed by the city's historic center on your way to the palace or the church. Still, it is a different experience to devote an hour or two exploring it.
Pick a direction and walk into alleyways to find quaint galleries of cute cafes. Step past ancient archways and discover a good eatery tucked in a courtyard or sheltered gardens.
You can also climb stone steps and be greeted with sweeping views of Avignon. It is a fun and fit way to appreciate the city, definitely one of the easiest things to do in Avignon to know more about it.
8. Pont Saint Bénézet
The iconic Pont Saint Bénézet is without a doubt one of the prettiest places to see in Avignon. Spanning 900 meters and with 22 arches, this bridge is steeped in history and legend.
Up until the 17th century, Pont Saint Bénézet was an important means of transportation across the river.
The bridge is now in partial ruins and a UNESCO World Heritage site. It is open to the public not as a way to get across the river but as one of Avignon's attractions.
9. Ile de la Barthelasse
Escape from Avignon's bustling center for awhile and board a ferry to Pont Saint Bénézet. This is a gorgeous river island and one of the biggest in Europe.
Stroll around the island and you just might chance upon a game of paintball. There are facilities for water-sports here, too, and campsites if you want to stay overnight.
A visit to Ile de la Barthelasse is surely a great thing to do in Avignon on weekends. It hosts regular farmers' markets and there are good restaurants here, too.
If you're the nature lover type, the island also has a variety of interesting plants and animals.
10. Les Halles Market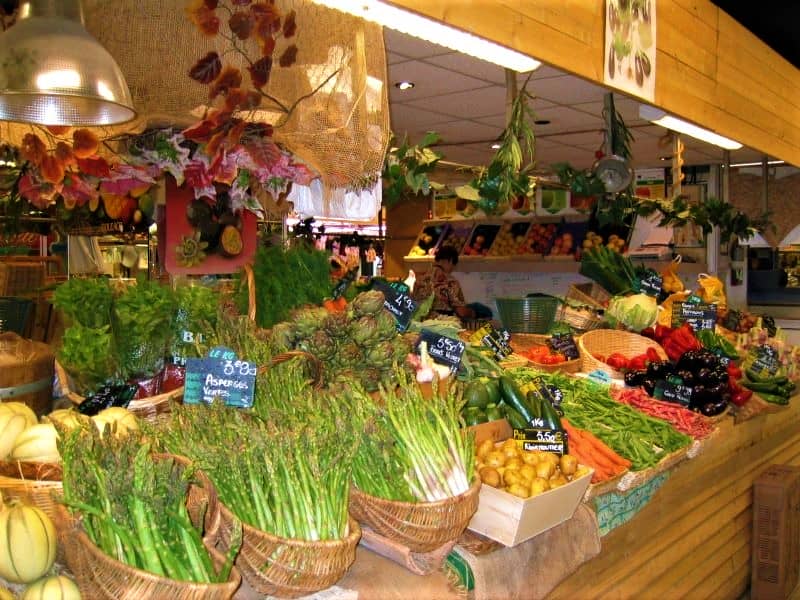 While in Avignon, a visit to the Les Halles is a must. This is a melting pot of tasty food and the best that Avignon and its neighboring towns have to offer.
If you're after an authentic local experience, going here is the best thing to do in Avignon.
Browse through a large and varied selection of Provençal food and try them.
Stock up on goodies like nougat, goat's cheese, and truffle. When in Les Halles Market, try not to hurry and instead savor everything.
---
New to Airbnb? Get a $43 off for your next trip if you use our link here. 
---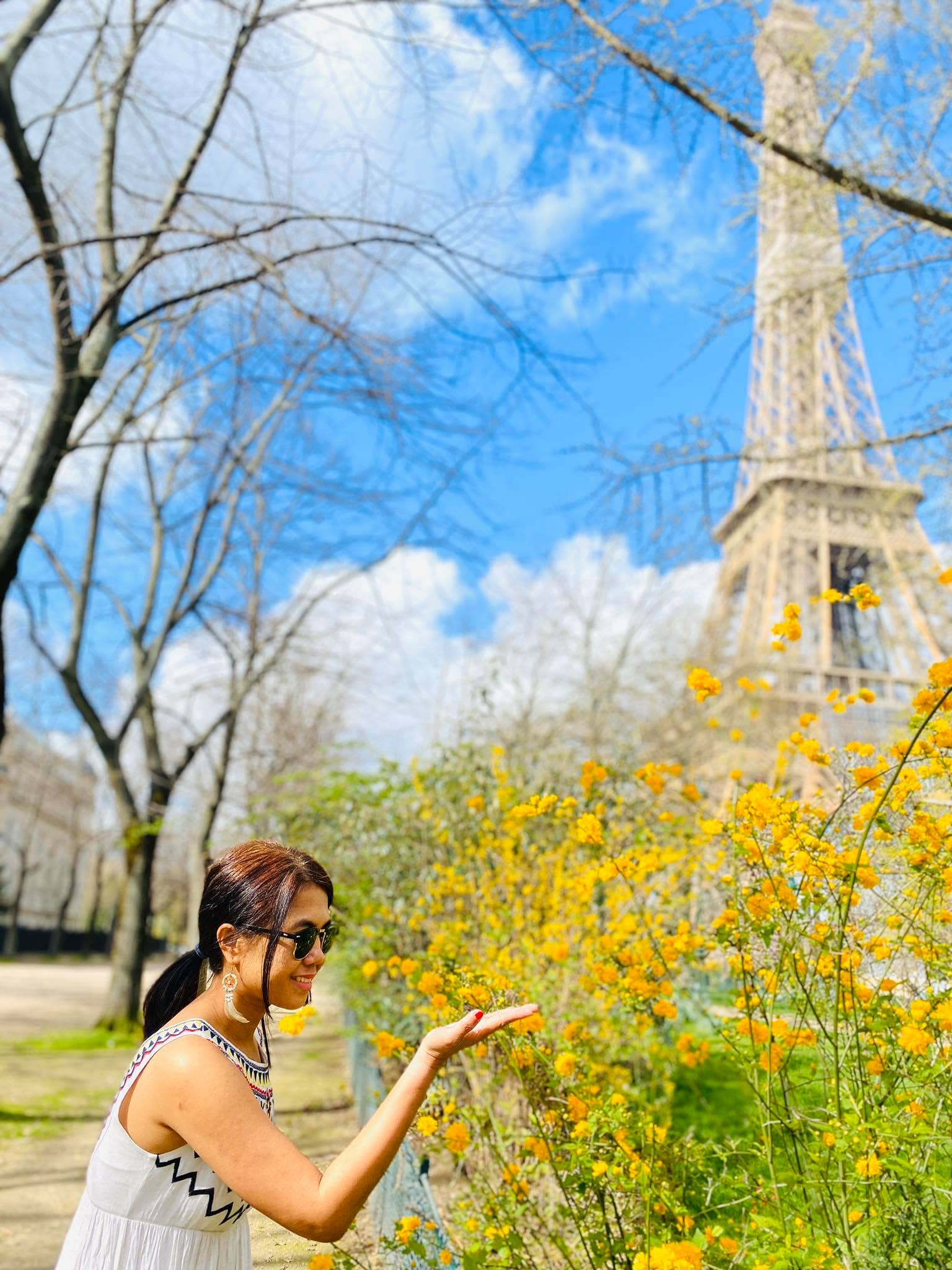 Hi, I'm Christine – a full-time traveler and career woman. Although I'm from the Philippines, my location independent career took me to over 40 countries for the past 8 years. I also lived in 3 continents – from the Caribbean, South East Asia to Africa. France remains special to me, however. From architecture, history, and arts – France is truly an amazing place.