November is late autumn in France, and temperatures dip as if making way for winter.
It's low season and you can almost have museums and castles all to yourself when you visit. The cold weather shouldn't deter anyone from exploring the sights, though.
---
New to Airbnb? Get $64 off for your next trip if you use our link here. 
---
Even in the low season, France remains to be a must-visit. There's something about changing seasons that make its popular attractions take on a different character.
If you're planning a visit this month, here are things to take note of to fully enjoy France in November.
France in November: Weather, Things to See and Travel Tips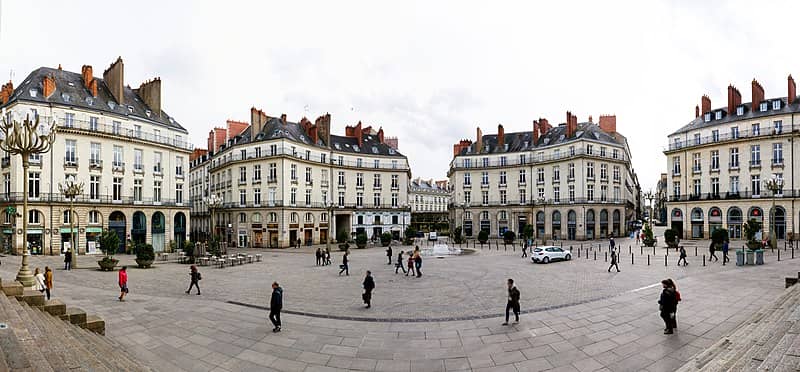 What is the weather like in France in November?
Temperature in France in November
In November, France has an average temperature of 6°C to 11°C.
Rain in France in November
France usually gets 51 mm of rainfall over a period of 10 days during November.
Wind in France in November
The average November wind speed in France is 10.2 mph to 10.5 mph
Sun in France in November
France usually has about 8 to 9  hours of sun in November.
What to pack in France in November
These are the things that are non-negotiables when packing for a trip to any destination.
Keep things organized by putting each type in color-coded luggage organizers. Putting them in these separate, lightweight packing cubes or pouches make it easier for you to find or keep them in place.

Toiletry Kit – Bring only those that you won't most likely find in drugstores or malls in France. If your skin is adaptable and not too sensitive, bring products that have multipurpose such as moisturizing facial wash, or shampoo and conditioner bars.
Otherwise, travel toiletry kit essentials include deodorant, makeup, toothpaste, toothbrush, travel size shampoo, conditioner, body soap, razor/grooming kit, and towel.
Gadgets – Apart from the usual cellphone, camera, tablet, and laptop, bring items that will ensure these will work properly in France. A must is a small power bank to make sure you can recharge your devices even on the road. You can get it here.
USB cables and a universal adapter are also a must as you don't know if your devices will have the correct type of plugs. You can get it here.
Other Important items – A first aid/emergency kit is a must and should contain the following: pain and fever medication, antidiarrheal medication, softening and soothing lozenges, anti-mosquito cream/gel, and medicines for carsickness or seasickness.
Water in France is generally potable so instead of buying bottled water, you can bring your own bottle instead and just refill it. This reusable water bottle is also collapsible one so you can put it in your bag easily.
There's always a chance of rain in France so a foldable umbrella or lightweight raincoat is a must.
Bags and Luggage – A travel backpack should accommodate all your essentials plus the clothes that are good for about ten to fifteen days of travel. While in France, you also need a day bag that you can use when visiting attractions or going on day trips.

Autumn in France is quite spectacular, as the cities and countryside take on the fiery colors. The weather is cooler and most attractions are less crowded.
Autumn in France is also the wet season, although it's not too cold yet for leisurely walks and night outs. Autumn temperature in France ranges from 55°F to 65°F (13°C to 18°C).
Be sure to bring clothes that you can easily layer, such as this long-sleeved shirt and pullover that you can also mix and match with other clothing items in your bag.
A scarf  is a must, as well as comfortable yet stylish shoes for walking around and enjoying France's autumn splendor.
Check out this packing list for all seasons.
Things To Do In France In November
1. Take a walk through Paris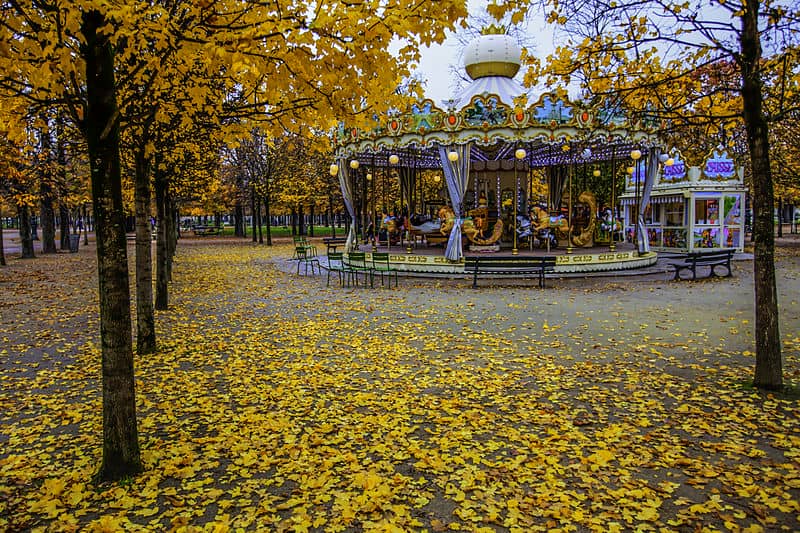 The fiery autumn colors add more character to the already beautiful city of Paris.
If you're planning a trip to France in November, be sure to spend some time in the capital city.
Walk along the Seine in the early morning or late afternoon, and marvel at the fine mist hanging over the water.
Stroll through the parks, made even more atmospheric by the autumn colors.
Browse food stalls and second-hand bookshops and take in the distinct smell of the changing seasons.
Make sure to enjoy the fabulous foliage at the Jardin des Tuileries, Places des Vosges and Luxembourg Gardens.
2. Explore Lyon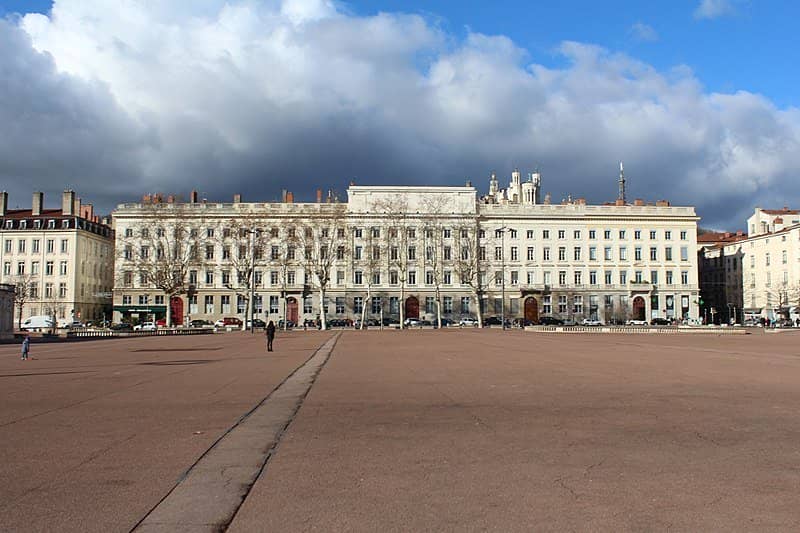 Located in Eastern France and a sort of gateway to Burgundy, Lyon is one of the best places to visit in France in November.
There's just a lot to see and do here, so much culture and history to explore.
Aside from the museums and stunning basilicas, get to know this city more by discovering hidden gems like traboules.
These are covered passages used by the silk traders, which are quite fascinating.
This vibrant city is also a sight to behold in fall and a walkthrough is quite a memorable experience.
---
Check out these things to do in Lyon, France
---
3. Visit Metz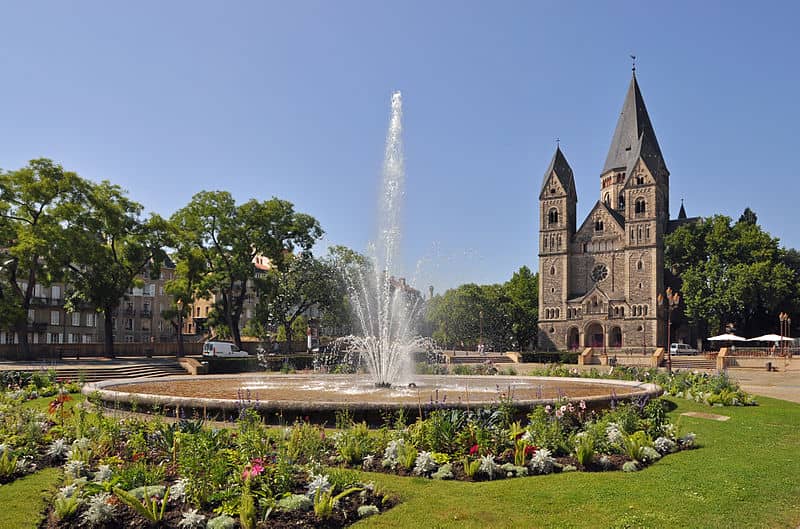 When visiting France in November, make time to wander off the beaten track.
Consider a visit to the often-overlooked historic city of Metz, in the Grand Est region.
Metz makes for a lovely day trip or weekend getaway from Paris and Lyon. This is a fantastic place to visit in France that's comparable to bigger and more popular cities.
Set out early and explore this underrated beauty, made even more stunning by the colorful season. Wander through its impressive art museum for a start.
Follow it with a leisurely walk through the city as you admire the many Rhenish Romanesque­revival architectures. It's a delightful, laidback visit that you won't easily forget.
---
Check out these best things to do in Metz, France. 
---
4. Explore Nantes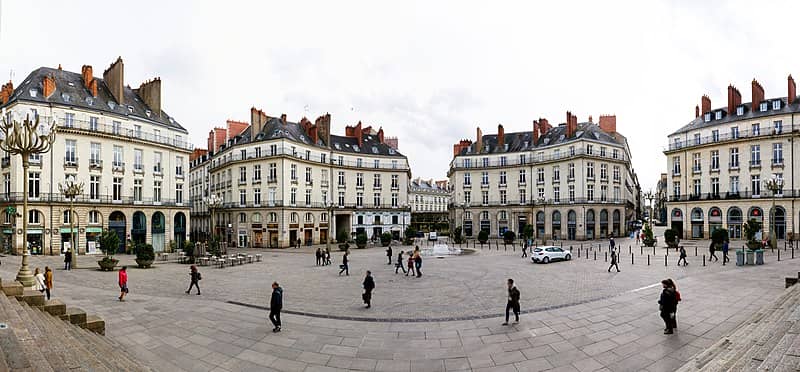 Another city in France that's underrated and a definite must-visit is Nantes.
Located in Western France, and home to numerous restaurants serving authentic French cuisine.
The world-famous Machines of the Isle is also in Nantes and is an incredible place to see in autumn. The city boasts of an efficient transport system that makes it easy to visit the nearby Loire Valley.
Nantes also has amazing fall foliage that makes it a must-visit during this season.
---
Check out these best things to do in Nantes, France. 
---
5. Rouen, Normandy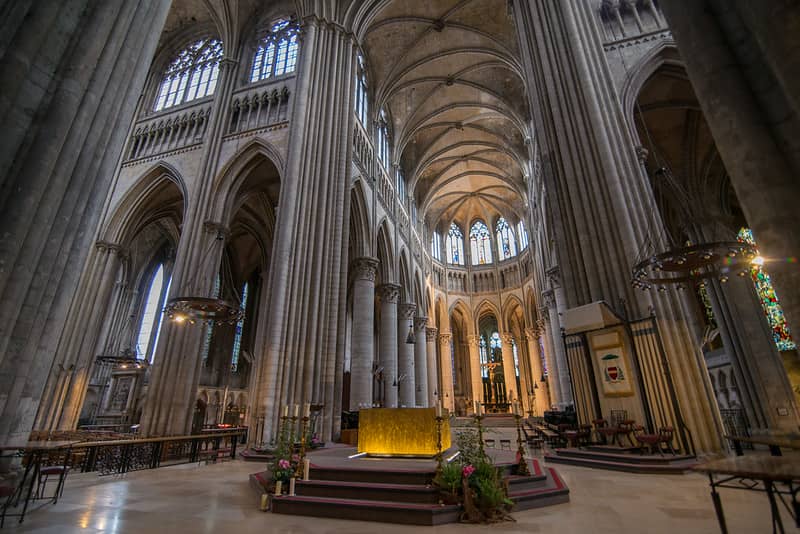 Rouen, the capital of Normandy is a must-visit if you're going to France in November. Walk along cobbled lanes and marvel at beautiful historic buildings.
Don't miss some of its top attractions, from the impressive Gothic cathedral to the square where Joan of Arc was said to have been burned at the stake.
The city also has plenty of interesting museums as well as rows of picturesque timber-framed houses.
This laud-back city makes for a lovely day trip from Paris. However, with so much going on here, it's best to stay for an entire weekend.
One simply won't get enough of the sights and bathed in fall colors, it's even more enchanting.
---
Check out these things to do in Rouen, France
---
6. Eat comfort food
November and the rest of the autumn season is the best time to dig into French comfort food.
It doesn't matter which city you're in, indulging in these hearty dishes is one of the best things to do in France.
Enjoy warm buttery croissants and pair them with a rich French onion soup.
Savor longer lunch or dinner hours with plates and bowls of hearty dishes such as Boeuf Bourguignon‬‬ (beef and red wine casserole), ‪Cassoulet‬ (pork and bean stew), ‪Gratin Dauphinois‬ (potatoes covered in garlicky cream), and even ‪Raclette‬ (melted cheese poured over potatoes).
If you want more cheese in your food, try the Tartiflette‬ (potatoes, cheese, ham, and onions) and ‪(cheese) Fondue‬.
Indulging in these delicious offerings is one of the best ways to truly savor France in chilly autumn.
---
Check out these best traditional foods in France
---
7. Scenic Trains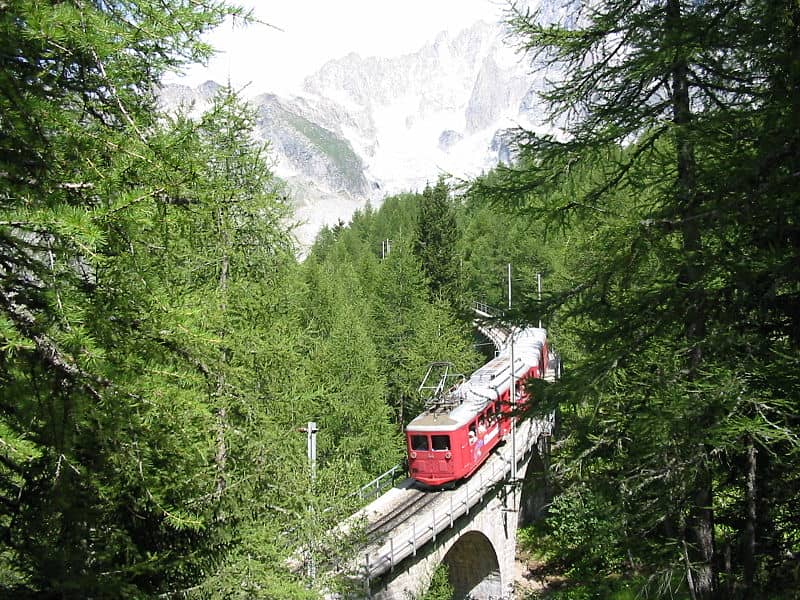 Autumn in France, especially as it peaks in November, is all about taking in the sights.
One of France's best attractions are its scenic trains that take passengers through routes that showcase its diverse and postcard-pretty landscapes.
Enjoy views that go from historic cities to hills covered in vineyards, to the lush countryside and chateaus by the rivers.
These are not the usual high speed or commuter trains, but those smaller train lines that go through some of the country's most scenic areas.
An example is the Montenvers train in Chamonix which takes passengers to the breathtaking Mer de Glace which is close to Mont Blanc.
8. Explore Arles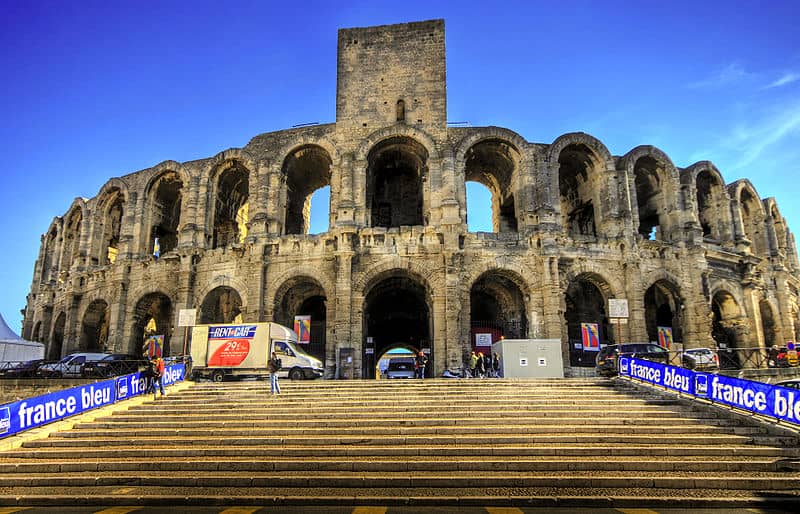 Arles is best known as that French town in Provence where the great Van Gogh lived for a time and created hundreds of art pieces.
This town boasts of a long history that dates back to over a thousand years ago when it was an important capital of the Roman Empire.
Now listed as a UNESCO World Heritage Site, a visit to Arles is like a trip back in time.
Aside from the stunning Roman structures and majestic old churches, there are plenty of delightful museums that showcase Arles' fascinating culture.
---
Check out these best things to do in Arles, France.
---
9. Visit Troyes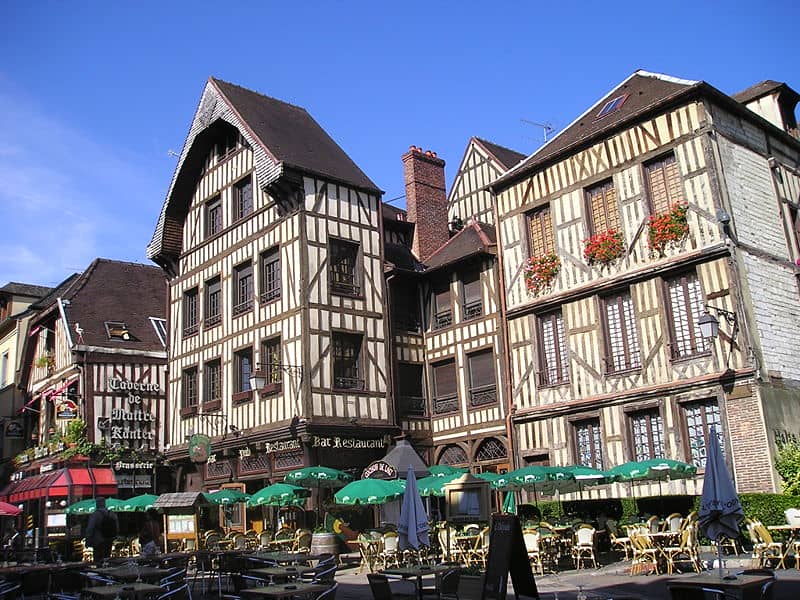 Distinctly shaped like a champagne cork in aerial shots, Troyes takes pride in being "La cité en forme de Bouchon de champagne" (the city in the form of a champagne cork).
Located in the Champagne-Ardenne region, by the Seine River, Troyes is one of the prettiest French destinations you'll ever see.
This historic town is the capital of Champagne, known for its charming Medieval and Renaissance buildings and churches.
Troyes is also home to an impressive variety of museums that showcase its rich culture and fascinating history.
---
Check out these best things to do in Troyes, France. 
---
10. Stay in a Paris hotel with the perfect view of the Eiffel Tower
Planning to stay in Paris and want to have the perfect view? Paris, France is regarded as one of the most beautiful and romantic cities in the world.
It is said that there's beauty wherever you look in Paris – from gardens to stylish streets; historic buildings and iconic landmarks.
The French capital is often synonymous with the majestic Eiffel Tower, which is a definite must for any Paris itinerary.
This iconic landmark is seen in most parts of the city, but how about a view of the Eiffel Tower from your hotel window or balcony?
Watch as the tower is lit up in the evening, or have coffee as you gaze at it in the morning. While in Paris, stay in one of these hotels that offer the best view of the Eiffel Tower.
Travel Tips for France in November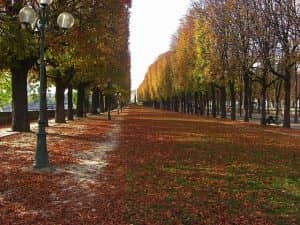 1. Since daylight is shorter during this time, it is best to plan your days accordingly.
Set out early if you must, or go on day trips to nearby places to make the most of your time.
2. Pack your suitcase with plenty of scarves, a good hat, gloves, warm sweaters, and pants. These will help you stay warm as the temperature dips lower during this month.
3. There's always a chance of rain during November so it's best to be ready.
Bring a warm, waterproof jacket as well as sturdy waterproof shoes with good grip, which is most useful during icy conditions.
‪4. Fall is a lovely time to visit the parks, which are usually blanketed with foliage.
Take your favorite jacket and hat and stroll through Parisian parks like Parc Monceau‬, ‪Jardin du Luxembourg‬, or ‪Parc de Saint-Cloud‬.‬
5. November is still low season and definitely a great time to visit a castle.
France has over a thousand beautiful and historic chateaus that you must see in the fall or early winter. It's quiet and enchanting.
Walking down the halls and rooms feel like you have the place to yourself.
---
New to Airbnb? Get $64 off for your next trip if you use our link here. 
---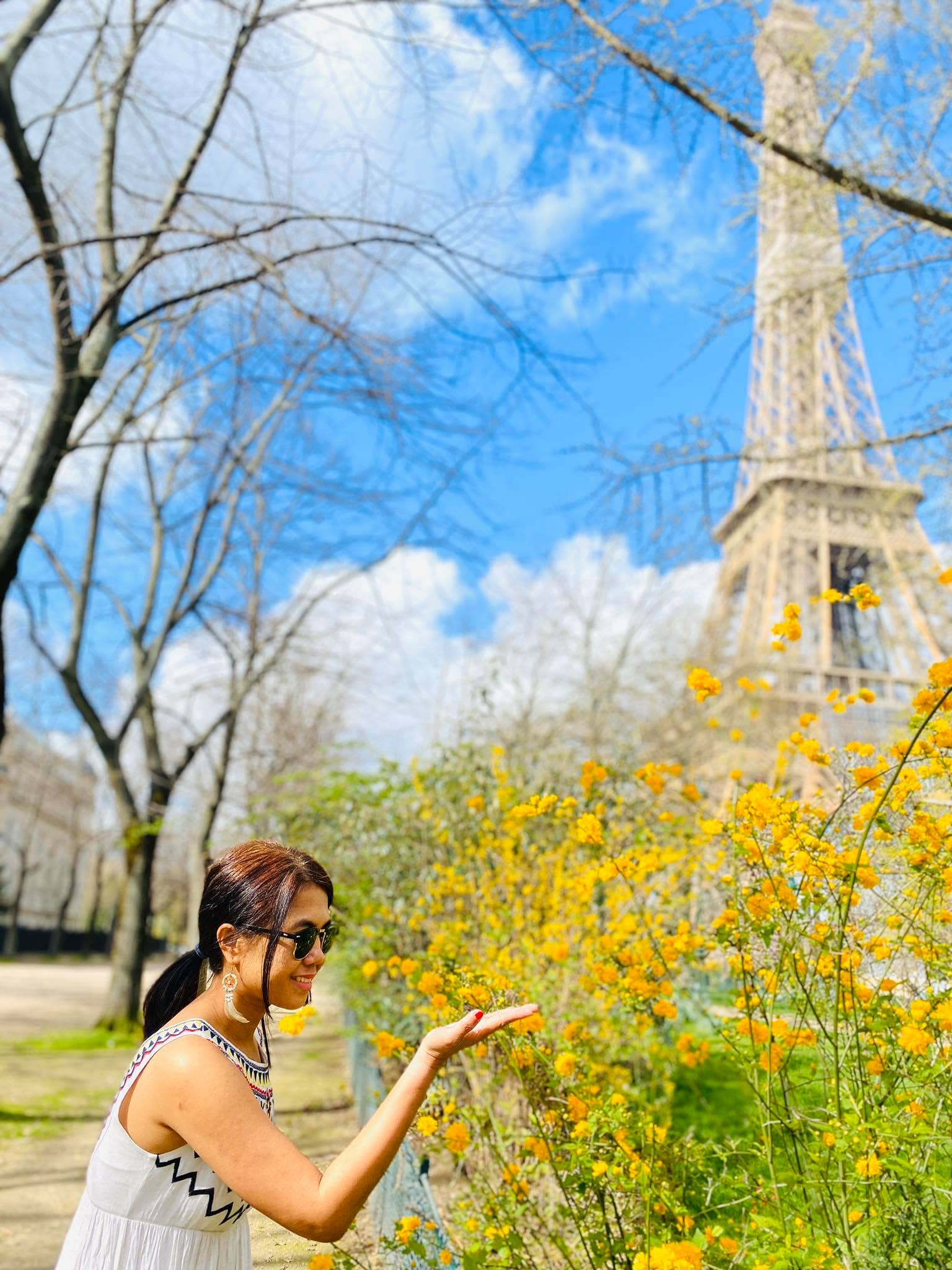 Hi, I'm Christine – a full-time traveler and career woman. Although I'm from the Philippines, my location independent career took me to over 40 countries for the past 8 years. I also lived in 3 continents – from the Caribbean, South East Asia to Africa. France remains special to me, however. From architecture, history, and arts – France is truly an amazing place.