June is often said to be among the best months of the year to visit France. The weather is warm, it's the start of summer but not yet as crowded as July and August.
It's also part of the shoulder season and accommodations are still relatively inexpensive.
With its fine weather, June is a great month to visit most of France's best attractions.
---
New to Airbnb? Get $64 off for your next trip if you use our link here. 
---
Bike through vineyards, stroll through medieval towns, enjoy a candlelit tour, watch a concert under the stars, or feast during a food tour.
France in June promises to be full of wonderful things to do and unforgettable places to visit.
Here's a guide on how you can best enjoy France in summer.
France in June: Weather, Things to See and Travel Tips

What is the weather like in France In June?
Temperature in France in June
Across most regions, the average June temperature in France ranges from 14°C to 25 °C.
Rain in France in June
France gets an average of 40mm of rain over nine days during the month of June.
Wind in France in June
June wind speed in France ranges from 7 mph to 9 mph.
Sun in France in June
France gets an average of 10 to 11 hours of sun in June.
---
What to pack in France in June
These are the things that are non-negotiables when packing for a trip to any destination.
Keep things organized by putting each type in color-coded luggage organizers. Putting them in these separate, lightweight packing cubes or pouches make it easier for you to find or keep them in place.

Toiletry Kit – Bring only those that you won't most likely find in drugstores or malls in France. If your skin is adaptable and not too sensitive, bring products that have multipurpose such as moisturizing facial wash, or shampoo and conditioner bars.
Otherwise, travel toiletry kit essentials include deodorant, makeup, toothpaste, toothbrush, travel size shampoo, conditioner, body soap, razor/grooming kit, and towel.
Gadgets – Apart from the usual cellphone, camera, tablet, and laptop, bring items that will ensure these will work properly in France. A must is a small power bank to make sure you can recharge your devices even on the road. You can get it here.
USB cables and a universal adapter are also a must as you don't know if your devices will have the correct type of plugs. You can get it here.
Other Important items – A first aid/emergency kit is a must and should contain the following: pain and fever medication, antidiarrheal medication, softening and soothing lozenges, anti-mosquito cream/gel, and medicines for carsickness or seasickness.
Water in France is generally potable so instead of buying bottled water, you can bring your own bottle instead and just refill it. This reusable water bottle is also collapsible one so you can put it in your bag easily.
There's always a chance of rain in France so a foldable umbrella or lightweight raincoat is a must.
Bags and Luggage – A travel backpack should accommodate all your essentials plus the clothes that are good for about ten to fifteen days of travel. While in France, you also need a day bag that you can use when visiting attractions or going on day trips.

Even in Summer, France still gets some rainy days so be sure to pack some rain gear.
For the rest of the summer, it's best to bring comfortable clothes in light colors. Summer may not be scorching hot, as temperature averages from 70°F to 80°F (21°C to 27°C) but it's advisable to be prepared by packing the right gear and clothing items.
Don't forget to bring sunscreen that should be non-sticky and lightweight, as well as definitely waterproof in case you plan to swim. Summer is the perfect time for beach walks or nature trips, as well as exploring city centers.
Pack comfortable shoes that can be easily paired with most types and colors of clothes, like these sandals and sneakers.
Summer nights can get cold so bring large shawls to warm up.
Check out this packing list for all seasons.
---
Things To Do In France In June
1. Drink wine in Bordeaux
Bordeaux in France is where some of the world's best wines are made.
With its warm weather, it is a great place to visit in France in June. There's plenty of things to do here.
You can bike through the countryside or through interesting neighborhoods. The views are quite spectacular, especially in the vineyards.
You can also try some of the best seafood in France and of course, you'd have to sample some wine.
---
Check out these things to do in Bordeaux, France.
---
2. Explore the Loire Valley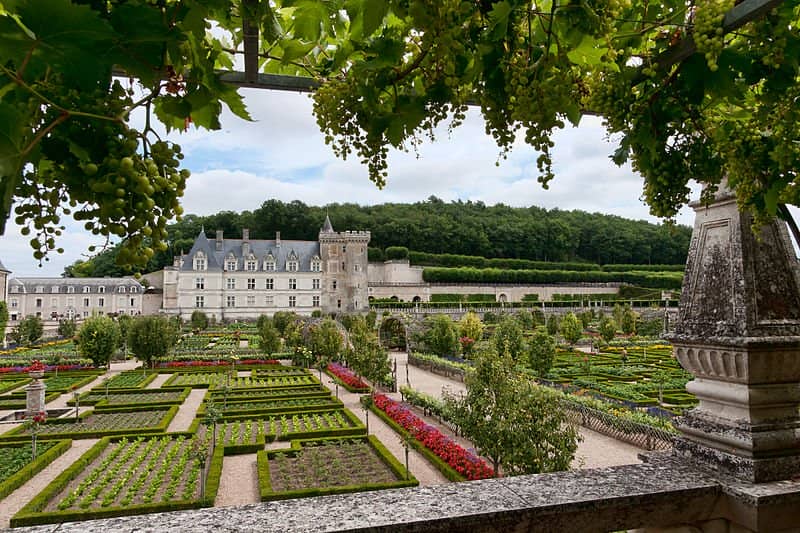 The Loire Valley region is one of the best places to explore in France.
June is just the perfect month to visit its quaint villages, tour lush vineyards, and see the chateaus. You can't simply go to Loire Valley and visit just one area. Each village has a distinct character.
Each chateau is totally different from one another, but all of them boast of fascinating history.
While in Loire Valley, you must sample the wine as well. This region is among the top producers of white wine. They are best paired with local cheese or a simple meal from one of the village cafés.
---
Check out these things to do in Loire Valley, France.
---
3. Visit Carcassonne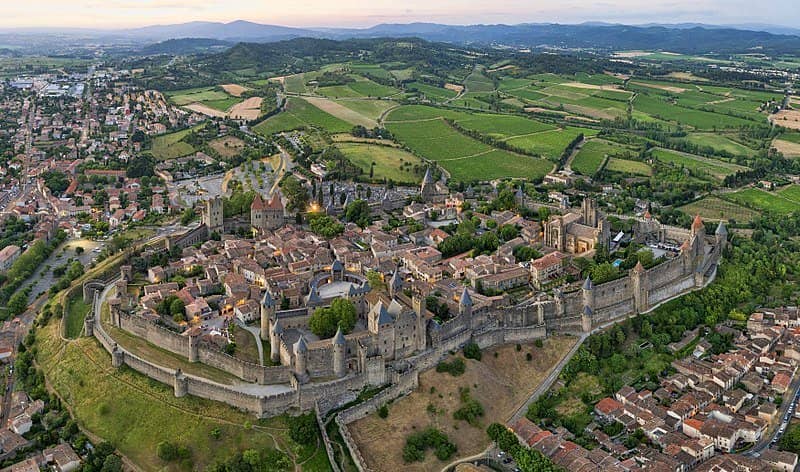 How about a day or two in a medieval city?
When in France in June, it is a must to visit a place that literally takes you back in time. The wonderful weather provides a certain light that makes Carcassonne even more magical.
Situated on the banks of the Aude River, the older parts of this city are surrounded by walks that date back to the 4th century.
Most structures and even the cobbled streets look straight out of a fairytale. Some of the city's attractions are in ruins but still as majestic.
Make sure to visit the pedestrian bridge that separates the medieval city from the more modern city center. The views are simply spectacular.
---
Check out these things to do in Carcassonne, France.
---
 4. Experience a Candlelit Evening at Château Vaux-le-Vicomte
Less than an hour away from Paris is the Château Vaux-le-Vicomte.
If you're looking for something different, a visit here is one of the best things to do in France at night. June's fine weather makes it even more magical.
Be here on a weekend and watch out for the  "Soirées aux Chandelles" (Candlelight Evenings) during Saturday nights from May to October.
You'll get to tour the chateau and its enchanting gardens, illuminated by 2,000 candles. This candlelit tour is like being in another world.
There's even a fine dining area within this dreamy setup. The tour ends with fireworks so make it part of your June itinerary.
5. Enjoy Summer Outdoor Performances in Haut-Vaucluse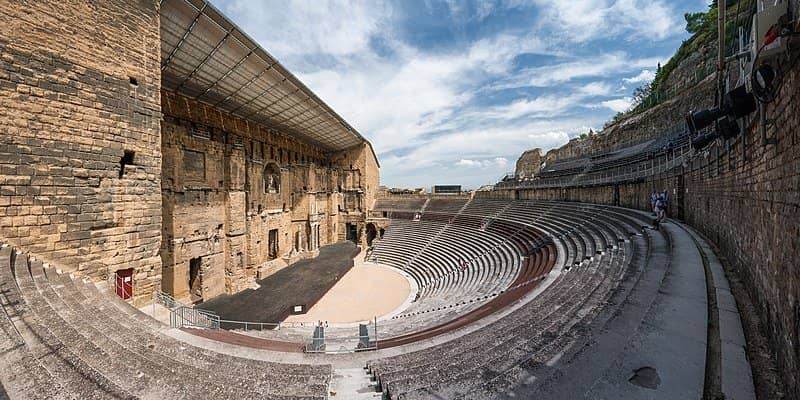 Experience the one of a kind music festival called Les Chorégies d'Orange.
It is easily one of the best activities to do in France in June. The performances are held in the UNESCO-listed Théâtre Antique d'Orange which adds to the experience.
The Théâtre dates back to Roman times while the festival has been around since 1869. The festival is held from June to August.
It features classical operas, music concerts, and even stage dramas. Théâtre Antique d'Orange is an open-air venue which means you get to enjoy the performances under the starry night sky.
6. Take a Dinner Cruise on the Seine
If you're visiting Paris in June, be sure to take a dinner cruise on the Seine.
It's a unique way to see the city, and also a fantastic way to enjoy Paris as it comes alive with lights cone nighttime. It's also a great way to enjoy some authentic French food paired with wine.
Enjoy the views from the water as the boat offers fantastic views of Notre Dame and the Eiffel Tower. It one of the best things to do in France whether you're alone or with companions.
7. Shop the Paris Sales
June is the start of the sale season in Paris so if you're up for some shopping, it's the perfect month to go.
These huge sales are actually state-regulated and happen exactly around the same time twice a year. The summer sale starts on June 26 and lasts for six weeks.
Expect large crowds as other shoppers take to the department stores, boutiques, and other establishments. With 30 to70% off on everything, braving the crowds is definitely worth it.
8. Explore the charming town of Lille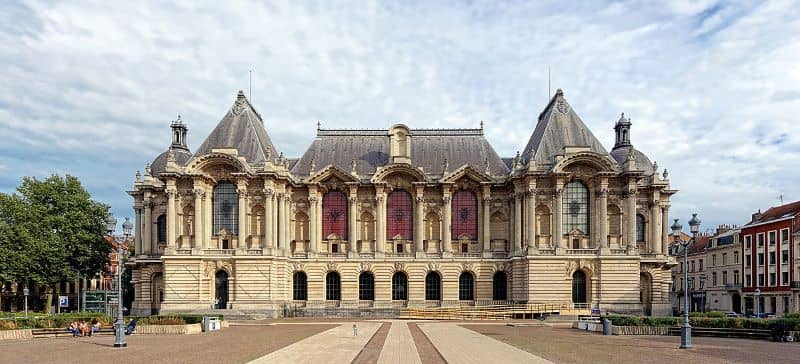 Lille is the westernmost city of France, and looking at its architecture, one can easily tell its Flemish influences.
It is located by the border to Belgium and you can actually be in another country in less than an hour if you choose to, but Lille's got more to offer than its 'uniform' yet interesting architecture.
From a grand square to a stunning Gothic church, an old-stock exchange to its distinct architectural character, even what to eat when a craving for sweets — Lille is a great city to explore.
---
Check out these things to do in Lille, France.
---
 9. Visit Rennes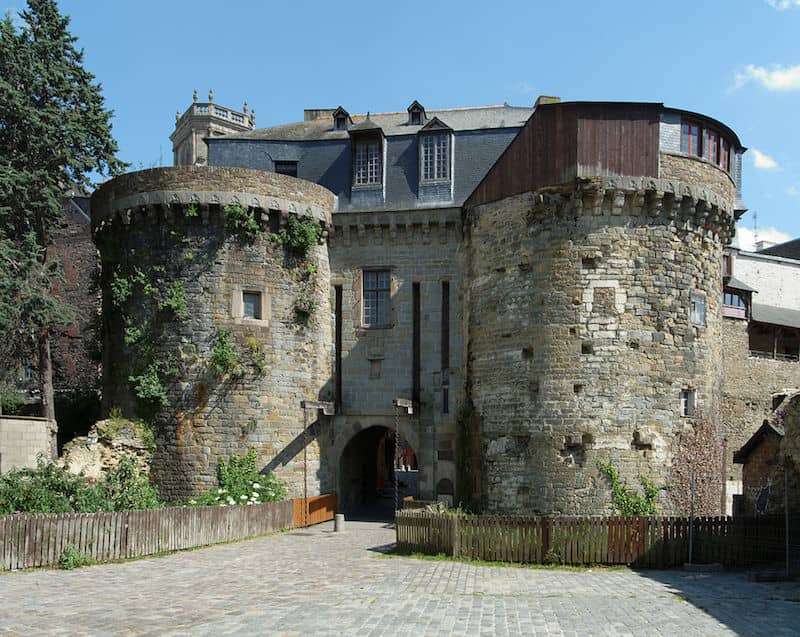 Rennes is the capital city of the northwestern region of Brittany, known for its majestic cathedral, medieval architecture, and fascinating half-timbered houses.
There's a lot to see and do here, from the picturesque Parc du Thabor to the impressive Musée des Beaux-arts, the stunning Parliament building to the Duchesne Tower — your visit to Rennes is bound to be jampacked.
---
Check out these things to do in Rennes, France.
---
10. Explore Avignon
Being an ideal base for exploring the region, Avignon is known as the gateway of Provence. More than a starting base for exploring nearby areas, this medieval city has so much to offer.
Within the well-preserved ramparts are historic structures, vibrant neighborhoods, and romantic bridges that all have stories to tell.
From a palace for the popes to a river island or a food market, there are several things to do in Avignon, France.
---
Check out these things to do in Avignon, France.
---
 Travel Tips for France in June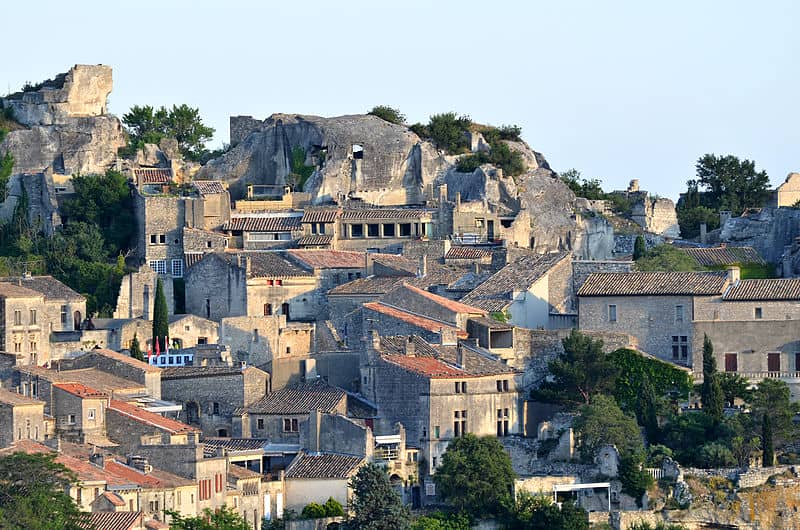 1. Be sure to book your June accommodations in advance to avail of cheaper rates.
Being part of the shoulder season, and with its great weather, June is a treat month to explore France sans the huge crowds.
2. From Paris to the small countryside villages, most of France is better to explore on foot.
Remember to wear comfortable and sturdy walking shoes and always bring a collapsible water container and a scarf to cover up when the air gets a bit cold.
3. Even in the warmer months like June, France still gets a few rainy days. Be prepared and pack clothes that you can easily layer.
Weather can get especially unpredictable in the mountains and countrysides so it's best to bring at least a light jacket, scarves, and hats.
4. France has a great public transportation system so make use of them as much as you can when going from one place to another. Most areas are connected by high-speed trains, or there's a reliable bus system that you can consider instead.
Renting a car in France is also cheaper than expected and a great alternative if you want to explore the country at your own pace.
5. When in France, do as the French do and try to speak their language as well. There may be some regional languages but the locals truly appreciate it if visitors exert effort to communicate in Francais.
Learn some French words even just the greetings, or Thank You, Sorry, or Excuse Me in their language. It's a good way to earn the locals' trust and might even score you some handy travel tips or a favor.
---
New to Airbnb? Get $64 off for your next trip if you use our link here. 
---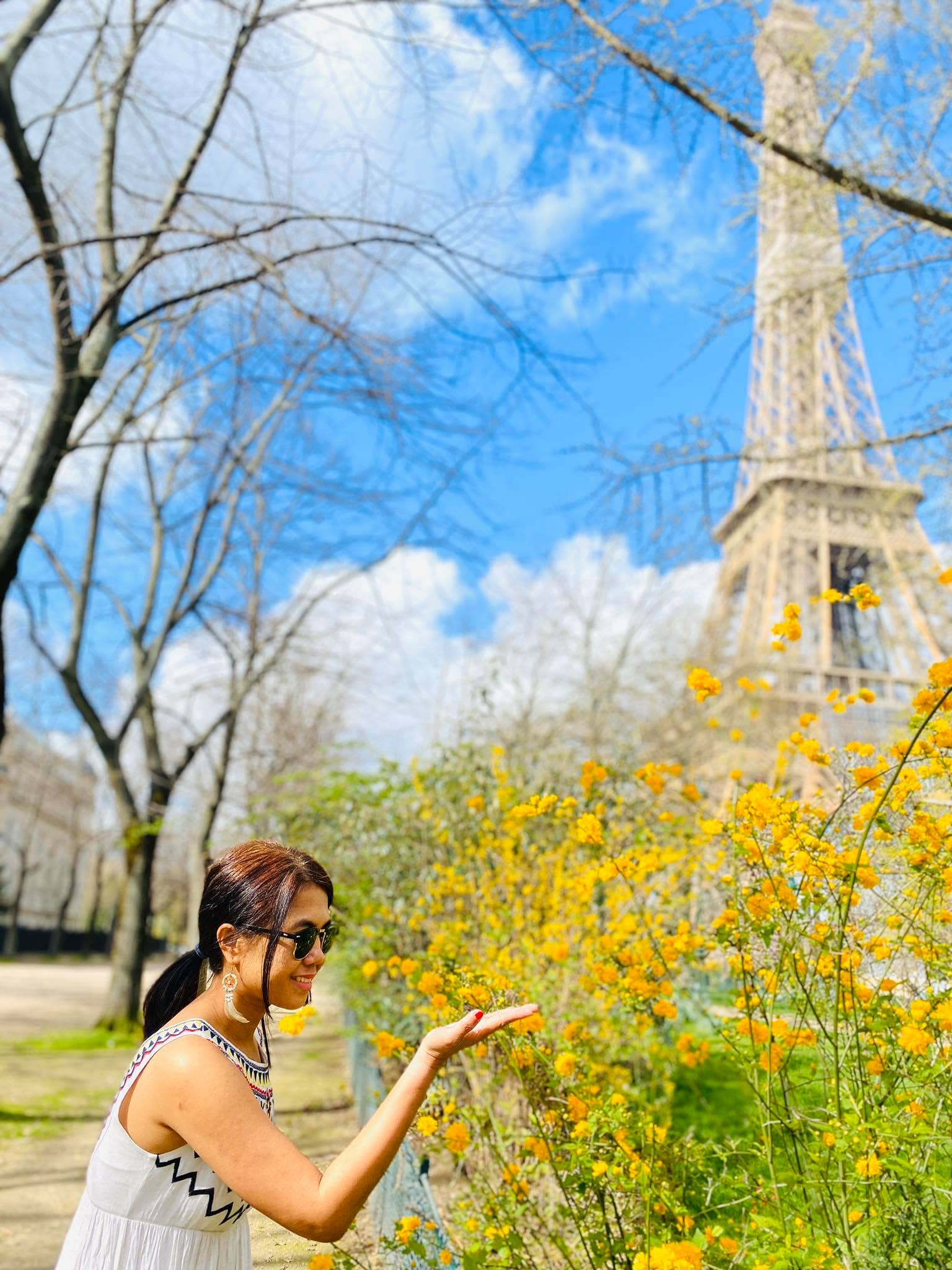 Hi, I'm Christine – a full-time traveler and career woman. Although I'm from the Philippines, my location independent career took me to over 40 countries for the past 8 years. I also lived in 3 continents – from the Caribbean, South East Asia to Africa. France remains special to me, however. From architecture, history, and arts – France is truly an amazing place.