January is mid-winter in France and it remains to be a fabulous destination.
You get to enjoy the spectacular winter scenery in old towns and cities, especially those situated close to the French Alps.
---
New to Airbnb? Get $64 off for your next trip if you use our link here. 
---
This is low season,  a lot of attractions either have limited hours or completely closed, but each locale offers plenty of other places to see and explore.
Try some winter sports, visit a quaint French town you've never heard of before, or indulge in hearty winter food.
Here's a guide with helpful information about the weather, places to see, things to do, and travel tips for your visit to France in January.
France in January: Weather, Things to See and Travel Tips
What is the weather like in France in January?
Temperature in France in January
The average temperature in France in January is usually at 2 °C to 8 °C.
Rain in France in January
The month of January isn't exempted from rain showers, as France still gets around 50 mm of rain over 17 days during this month.
Wind in France in January
France gets an average wind speed of 8 to 11 miles per hour during January.
Sun in France in January
In January, France gets 8 to 9 hours of daylight. Sunrise is late, usually at around 8 in the morning while sunset is between 5 to 6 p.m.
What to pack in France in January
These are the things that are non-negotiables when packing for a trip to any destination.
Keep things organized by putting each type in color-coded luggage organizers. Putting them in these separate, lightweight packing cubes or pouches make it easier for you to find or keep them in place.

Toiletry Kit – Bring only those that you won't most likely find in drugstores or malls in France. If your skin is adaptable and not too sensitive, bring products that have multipurpose such as moisturizing facial wash, or shampoo and conditioner bars. Otherwise, travel toiletry kit essentials include deodorant, makeup, toothpaste, toothbrush, travel size shampoo, conditioner, body soap, razor/grooming kit, and towel.
Gadgets – Apart from the usual cellphone, camera, tablet, and laptop, bring items that will ensure these will work properly in France. A must is a small power bank to make sure you can recharge your devices even on the road. You can get it here.
USB cables and a universal adapter are also a must as you don't know if your devices will have the correct type of plugs. You can get it here.
Other Important items – A first aid/emergency kit is a must and should contain the following: pain and fever medication, antidiarrheal medication, softening and soothing lozenges, anti-mosquito cream/gel and medicines for carsickness or seasickness.
Water in France is generally potable so instead of buying bottled water, you can bring your own bottle instead and just refill it. This reusable water bottle is also collapsible one so you can put it in your bag easily.
There's always a chance of rain in France so a foldable umbrella or lightweight raincoat is a must.
Bags and Luggage – A travel backpack should accommodate all your essentials plus the clothes that are good for about ten to fifteen days of travel. While in France, you also need a day bag that you can use when visiting attractions or going on day trips.

Yes, it is a must to literally travel in style while in France. You do not have to look as if you're about to step into the runway, but you can't look too drab either.  To be sure, just be sure to pack tailored or at least well-fitting clothes.
Bring a lot of blacks and neutrals as they're always fashionable in France.
When traveling to the countryside, just opt for more relaxed and practical clothing items such as jeans, shirts, and a light jacket.
Women should bring not just items that are suitable for daily outings but for fancier occasions as well. Their packing list should consist of a bra, underpants, skirt/dress, shorts, jeans or casual pants, jacket or cardigan, and shirts (long-sleeved, short-sleeved, casual, and dressy). Women should also bring a hat (that can be easily packed like a bucket hat) scarves, socks, sneakers, and dressy flats.
Men should also consider France's varied climate as well as dressing up for fancier occasions. Clothing items that should go into their France packing list are undershirt/T-shirts, briefs or boxer shorts, shirts (long-sleeved, short-sleeved, casual, and dressy), dress slacks, jeans, or casual pants and jacket, blazer, or cardigan. Sweater and shorts are also necessities as well as a hat, walking shoes, dress shoes, and sneakers or sandals.
Winter is another of the rainiest seasons in France.
If you're traveling during this time, bring a foldable umbrella or lightweight raincoat.
Days and nights are definitely cold, so bring clothes that will help warm you up such as a lightweight thermal jacket, scarf, gloves and wool socks.
For ladies, stay fashionable in this versatile sweater dress.
The cold weather shouldn't stop you from enjoying, so be sure to wear stylish yet comfortable and sturdy shoes that are also slip-proof.
You can also check this France packing list for all seasons. 
Things To Do In France In January
1. Explore the fairytale-like Amboise in Loire Valley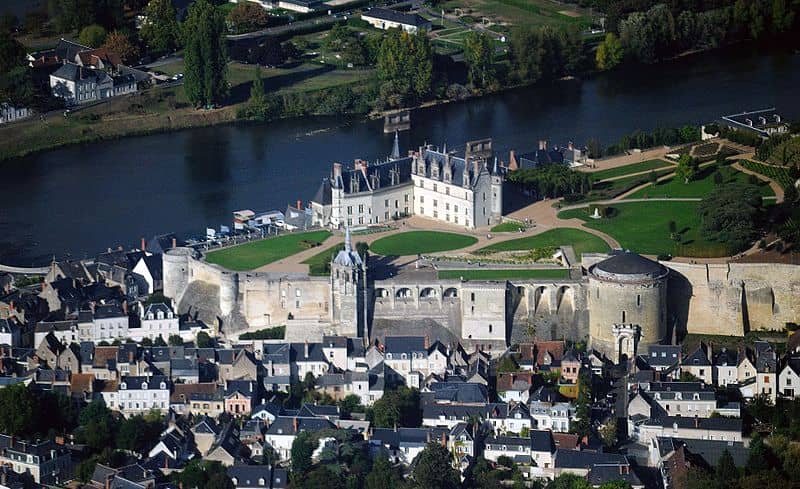 The winter season shouldn't deter you from seeing some of the prettiest places in France outside the major cities.
A truly unforgettable place to visit is the picturesque Amboise town in Loire Valley. The quaint old streets and historic buildings bathed in winter glory look quite magical.
A must-visit is the Château d'Amboise, known as the childhood home of Charles VIII as well as the final resting place of Leonardo da Vinci. The winter season is best for spending time indoors but it gets extra special in Amboise.
Visit any of the town's lovely hotels and enjoy a hearty dinner, usually with a view of the pretty scenery outside.
2. Eat, Drink and Be Merry in Beaune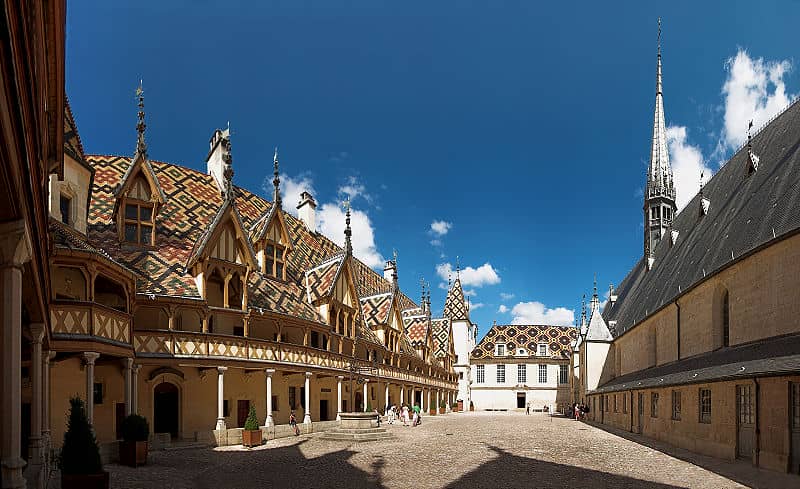 Warm-up with tasty French food paired with good wine when you visit the historic walled town of Beaune.
Located in the Burgundy region, Beaune has an array of cozy restaurants that offers traditional French dishes such as Beef Bourguignon and Coq au Vin.
Since the town is in a region that's famous for its wines, it's a must to try some full-bodied red or sparkling white as well.
Apart from enjoying the food, some of the best things to see in Beaune are the fascinating Hôtel-Dieu Museum, the Boutique Wine Market, and a glimpse of the mustard industry at La Moutarderie Fallot.
3. Enjoy Nature in Corsica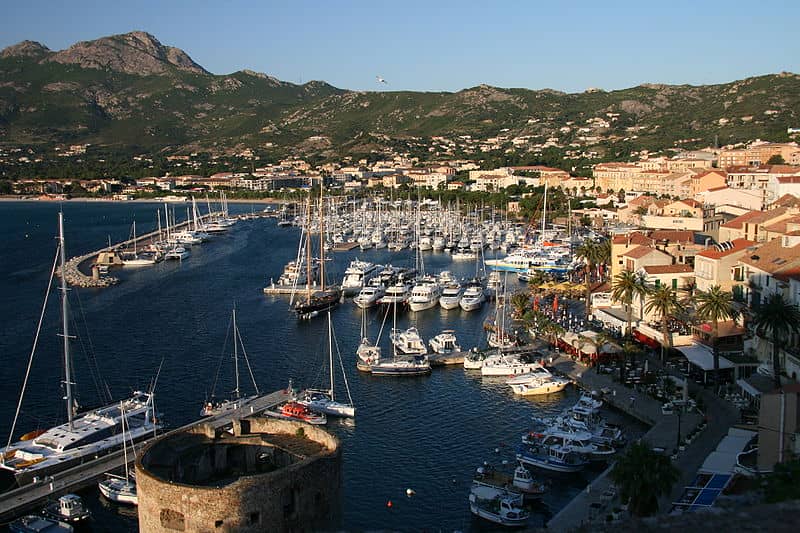 If you're looking for even a few days away from the freezing cold weather, one of the best places to visit in France in January is Corsica.
A naturally diverse French region in the Mediterranean, it is blessed with pretty coastal towns, sandy beaches, lush forests, and rugged peaks.
If you are longing for a sunnier, warmer place in the middle of winter, this is the place to be.
Some must-see places in the area are the stunning granite sculptures of  Calanques de Piana, the beautiful and dramatic Cap Corse, and the verdant Scandola Nature Reserve.
4. Go Skiing in the French Alps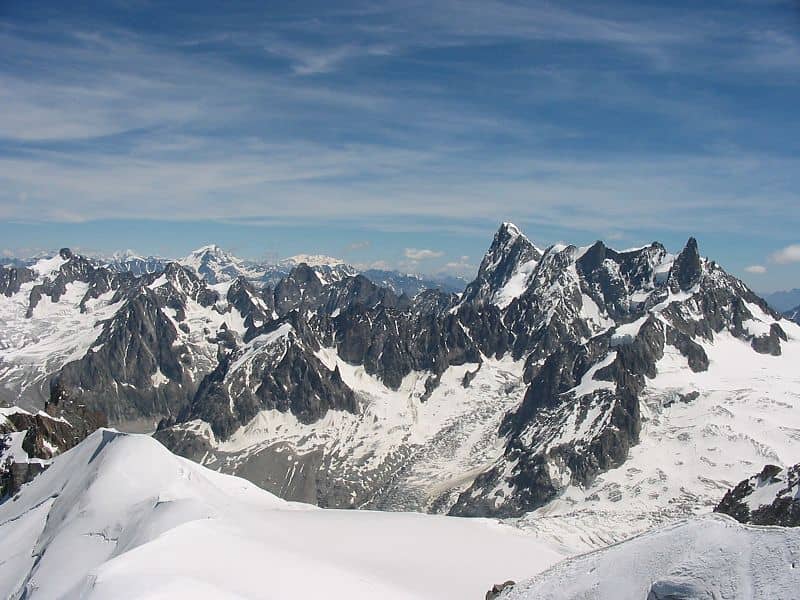 When looking for the best things to do in France in January, spending even a day at the French Alps is a must.
Regarded as among the most magnificent places in Europe during winter, the place is known for its slopes that are perfect for skiing as well as the spectacular scenery.
From afar, the Alps look bright and magical. The slopes are ideal even for those who haven't tried any kind of winter sport yet.
Aside from a variety of exciting winter sports, the French Alps also has some of the most interesting attractions.
Don't forget to take a closer look or even explore the likes of Chillon Castle, Jungfrau, and Neuschwanstein Castle.
5. Stroll Through La Rochelle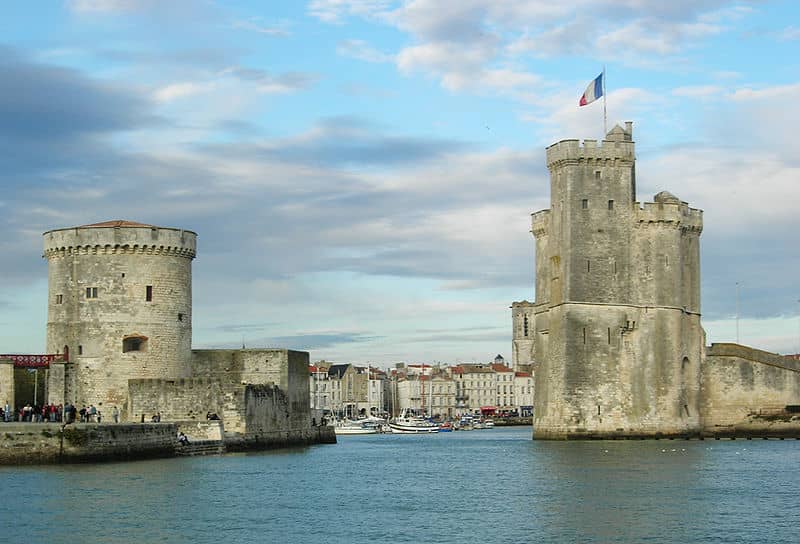 Venture away from the bigger cities and popular historic towns and discover La Rochelle on the Atlantic coast.
Also known as La Ville Blanche (the White City), La Rochelle is famous for its limestone facades. This historic locale was one of France's most important ports back in the 14th to the 17th century.
As you walk through this picturesque coastal city, you'll come across interesting reminders of its storied past.
Explore the arcaded walkways, marvel at half-timbered houses, and take a closer look at the pretty lighthouses — La Rochelle is simply a must-visit in France in January.
6. Treat Yourself to Vichy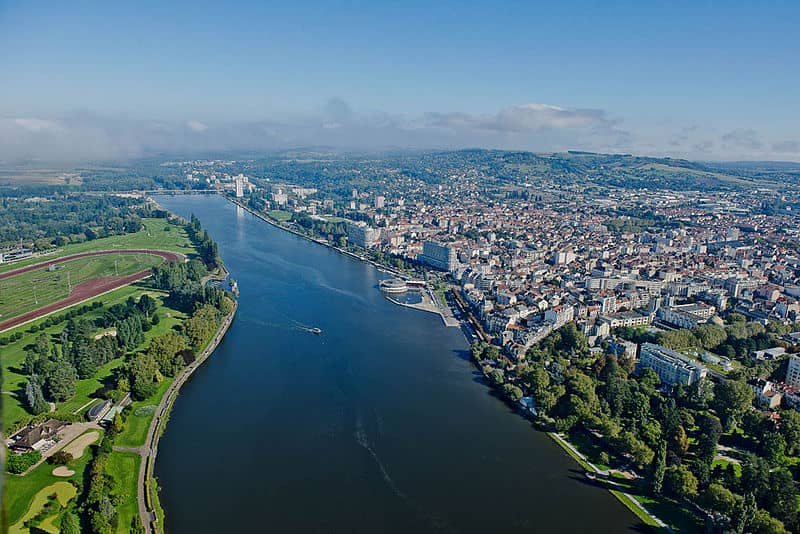 Looking for a relaxing winter retreat, one of the best things to do in France in January?  Spend at least a day in Vichy.
Known as one of the best spa towns in the mountainous Auvergne region, Vichy benefits from the area's many hot springs.
This is the ideal place to just pamper yourself, soak in its famous mineral waters, and take in the stunning views. Vichy is also popular for its two baths that have been among its attractions for centuries.
Check out the Céléstin Springs, a hot spring hall where you can get a taste of the highly regarded Vichy water for free.
After your relaxing treat, see more of Vichy's art deco heritage as seen in its grand hotels, casinos, ornate villas, and Opera House.
7. Explore Eguisheim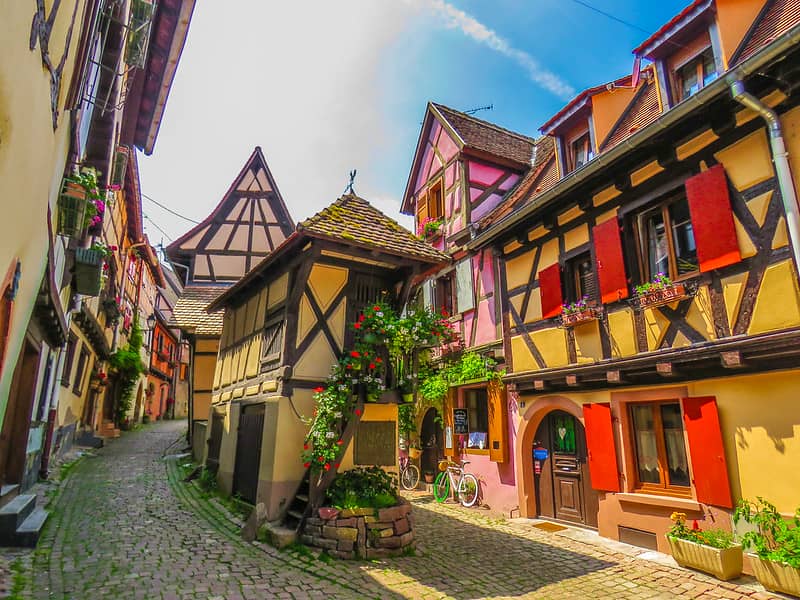 Eguisheim may not be the easiest place to reach using public transport, but it is a worthy day trip from Strasbourg. You first need to go to Colmar, and from there take a bus to the neighboring village of Wettolsheim.
From there, you can walk to Eguisheim. It is much better to go here as part of a guided tour of the Alsace Region to make the most of your time.
Still, it is a fantastic place to visit,  with its half-timbered houses circling out from the Château Saint-Léon right in the heart of the village. The 13th-century castle is now a church, but you can still see the remains of the structure that once stood there.
Wander through the narrow streets and feel like you're journeying through a fairy tale. Aside from the half-timbered houses, vineyards are also in abundance in Eguisheim.
Along the hills, you'll also find the Château du Hohlandsbourg or the ruins of Husseren-les-Châteaux.
---
Check out these things to do in Eguisheim, France.
---
10. Visit Dijon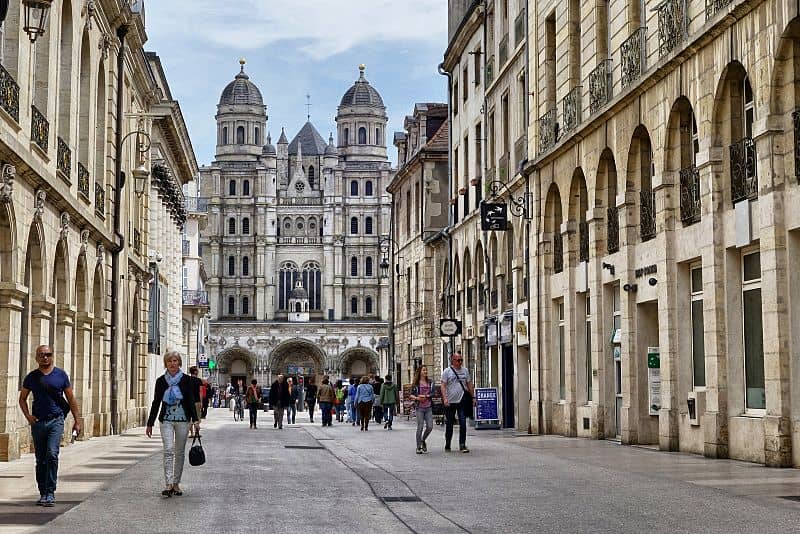 Known as the 'City of the Dukes',  Dijon in France is recognized globally for its mustard.
This is also the capital city of the historic region of Burgundy, where you'll come across vineyards along with impressive old buildings and monuments.
More than the spice, Dijon's culinary scene is a must experience.
Stroll along the cobblestone streets of its historic center. Explore not just the stunning structures but also the quaint shops that you'll find in between.
---
Check out these things to do in Dijon, France.
---
Travel Tips For France In January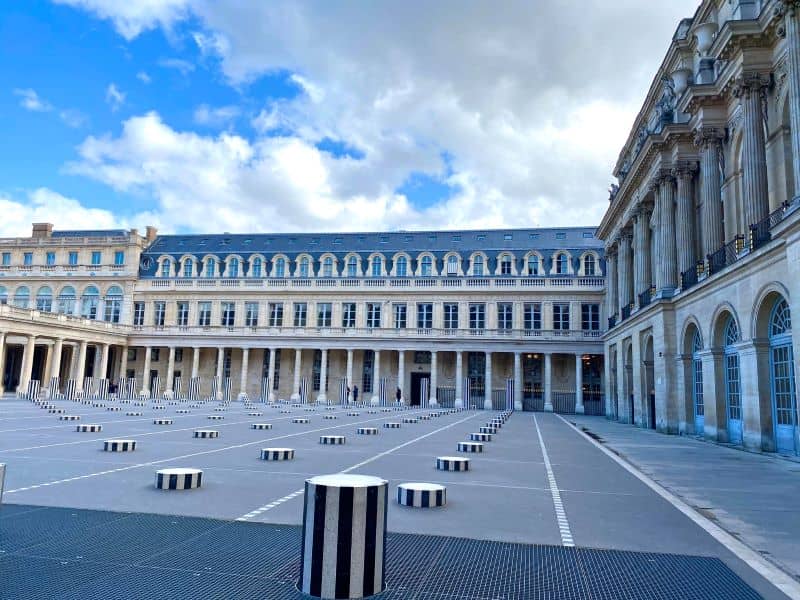 1. If you're planning to visit the South of France in January, be sure to book in advance to know which hotels are open during this month.
January is when most hotels in the region take their annual leave, so that's something to consider to avoid any sort of inconvenience.
2. If you're considering a road trip across France, whether you're driving or taking public transport — be sure to set out early.
This allows you to maximize your trip and easily make allowances in case of delays due to some weather changes or sudden road closures.
Be sure to check the weather forecast for at least the next ten days to make adjustments and alternative itineraries.
3. January is winter in France and if you're visiting around this time, don't miss the chance to enjoy the fantastic slopes in the French Alps or in mountain ranges located in various parts of the country.
If you're not into skiing or any winter sport, the spectacular scenery in these areas are still a must-see.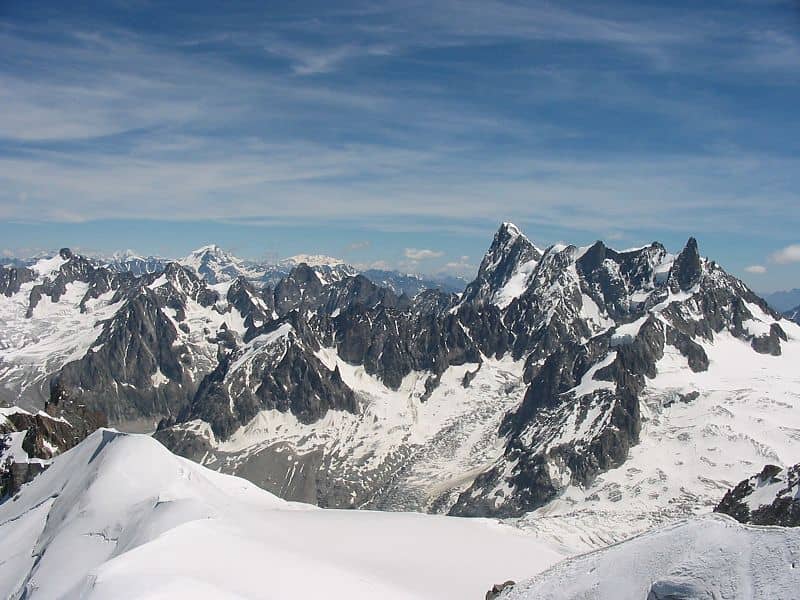 4. January offers great shopping opportunities for tourists as France holds one of its annual sales. You get to score fabulous finds from top brands at up to 70 percent off.
These government-regulated sales run from January to mid-February and a great opportunity to get items you can wear while traveling across the country.
5. When in France in January, it is recommended to explore cities and towns apart from the huge, populous ones.
From the north to south, or east to west, the weather varies so it is a must to pack clothes that can be easily layered.
Pack a good jacket and coat, enough gloves and socks, weather-proof shoes, and a wool scarf.
---
New to Airbnb? Get $43 off for your next trip if you use our link here. 
---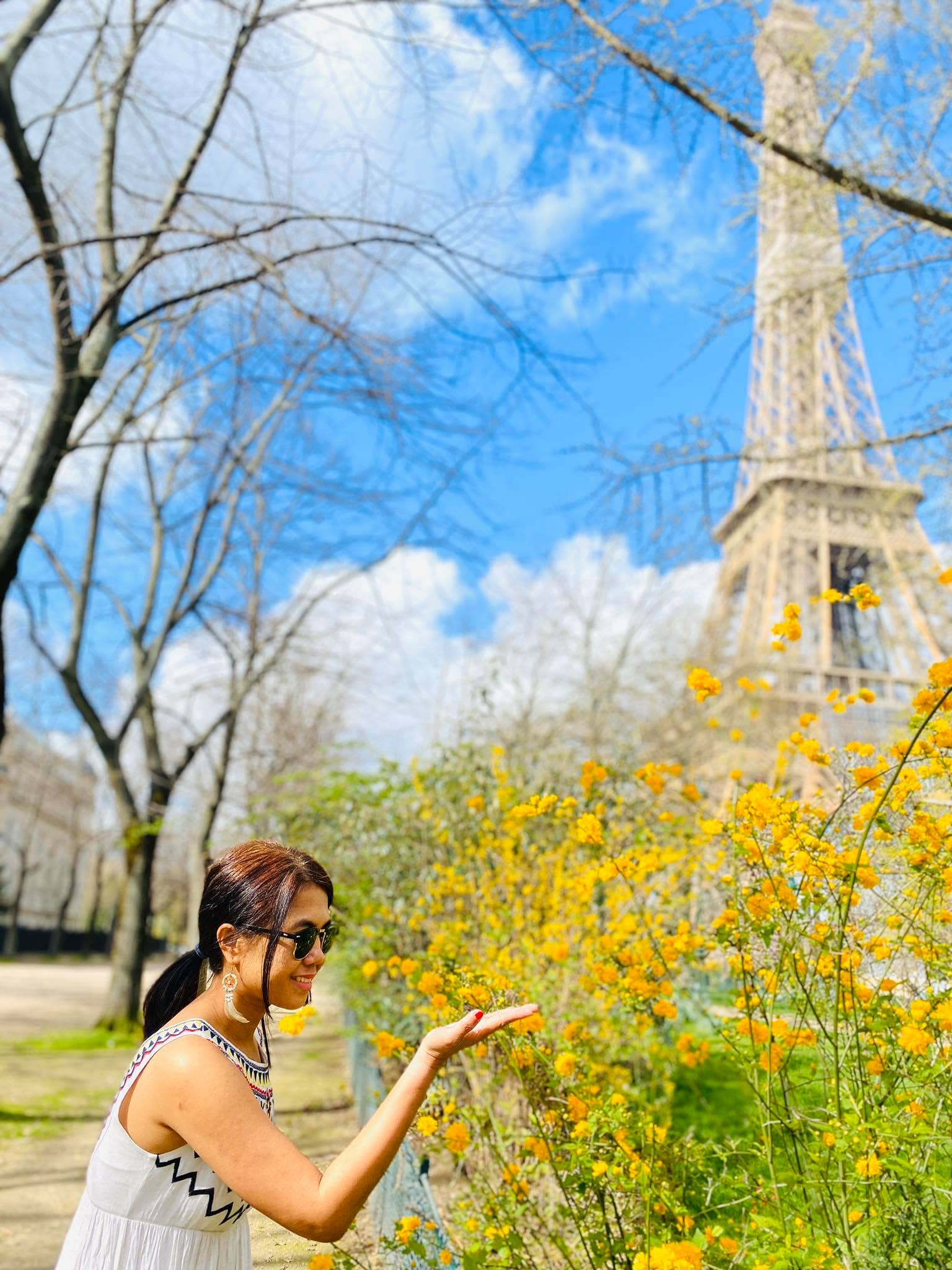 Hi, I'm Christine – a full-time traveler and career woman. Although I'm from the Philippines, my location independent career took me to over 40 countries for the past 8 years. I also lived in 3 continents – from the Caribbean, South East Asia to Africa. France remains special to me, however. From architecture, history, and arts – France is truly an amazing place.